Hi guys,
i dont know how you guys keep the tools which you use for youre miniatures but i always make a mess of it.
so this is what i have :
these are al kinds of stuff from hobby knives to paperclips. small drills, pliers, small plasticcards and whatever i think is handy. As you can see this is al very tidy (
)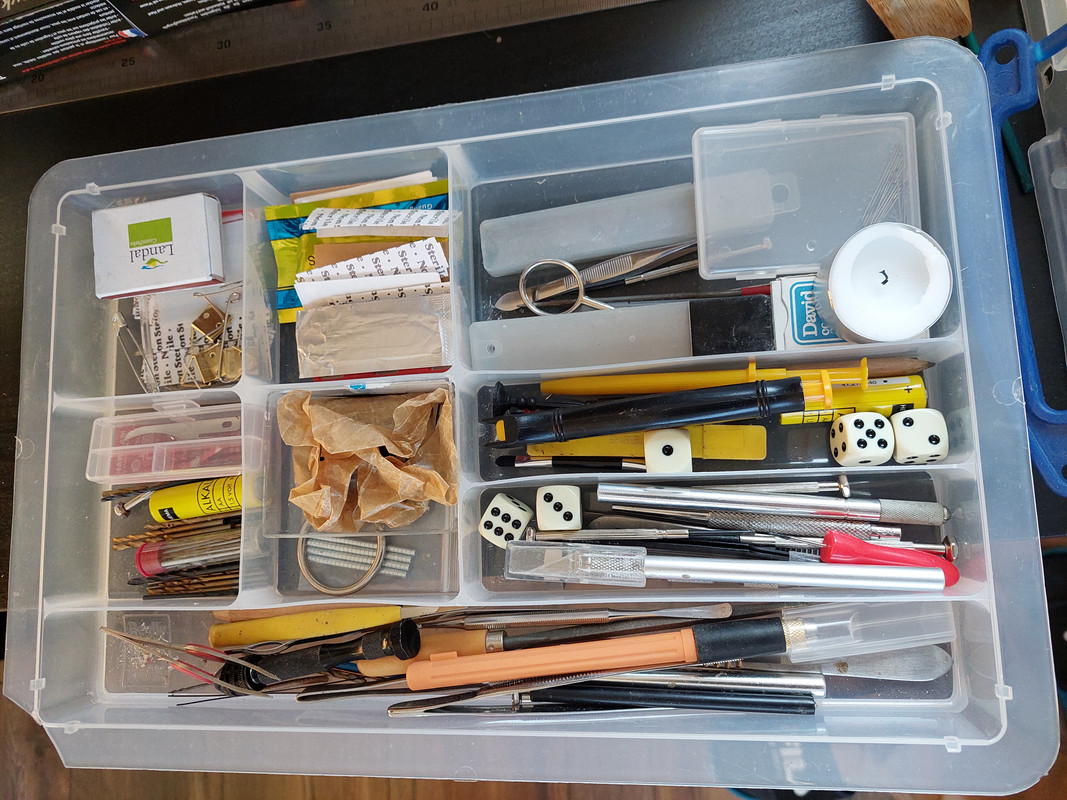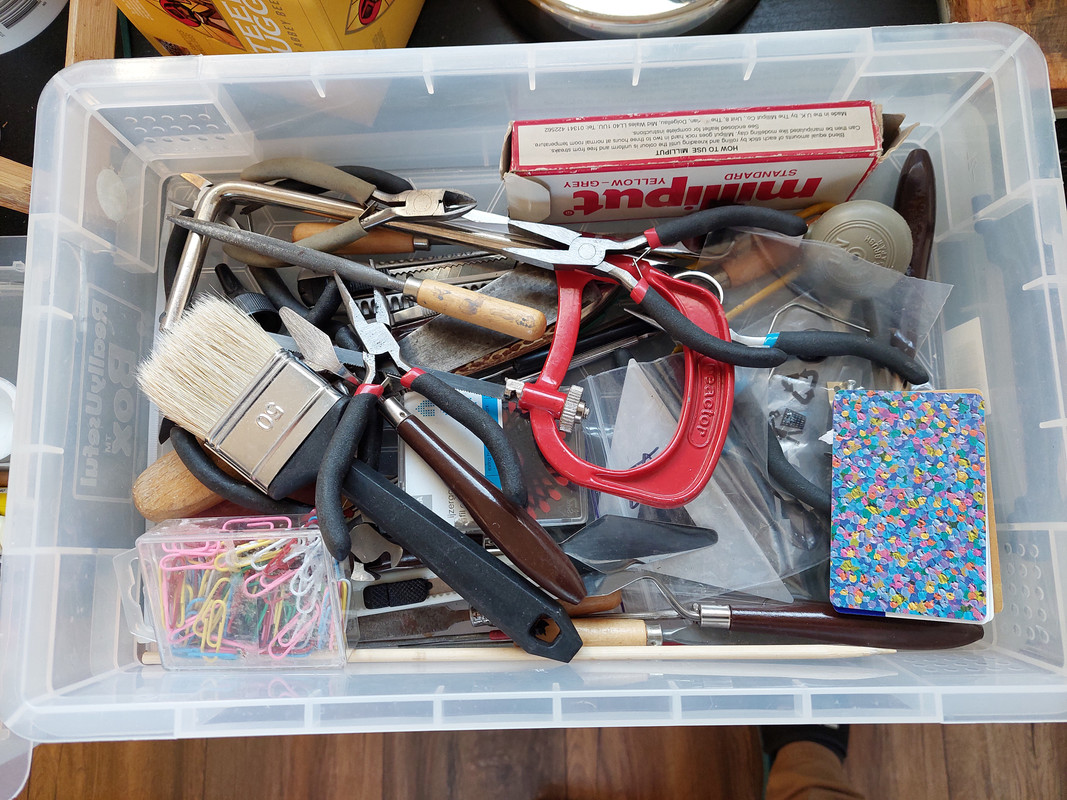 than the painting stuff.
these are al the paints i use. not to many but more then enough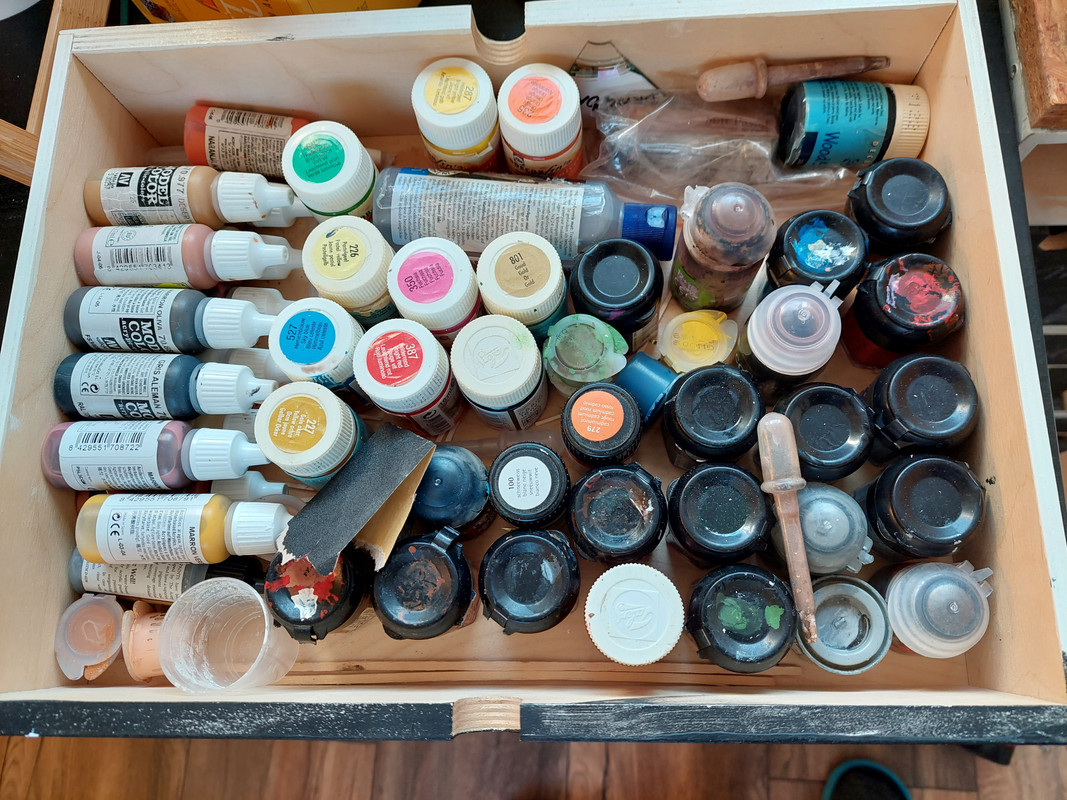 and a very very cheap plastic paint palet (also very clean
)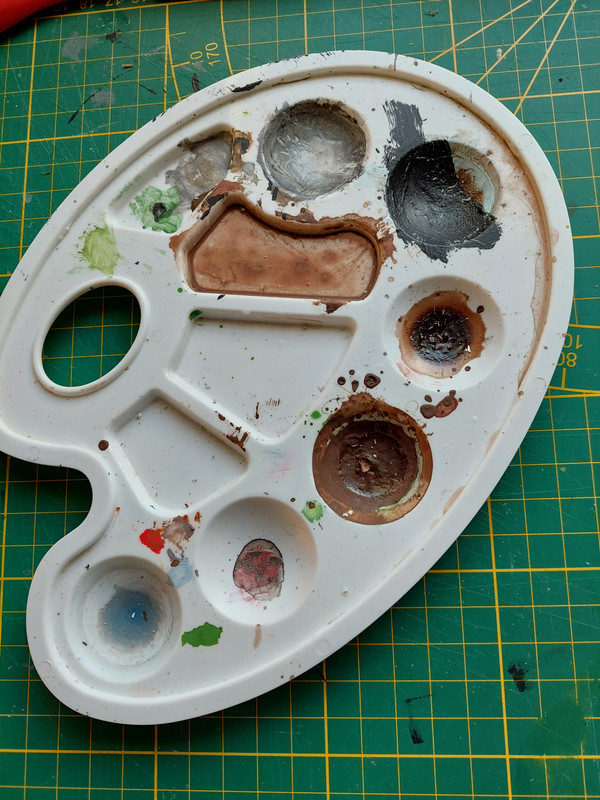 next brushes. i used to buy expensive ones but because i didnt clean them properly they lasted not to long. so now i buy just cheap ones...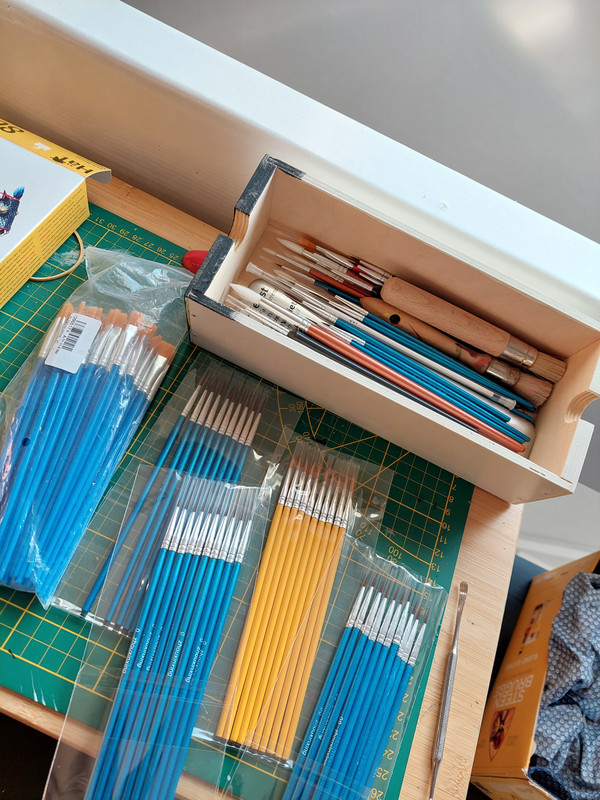 the rest is stuff i use for dioramas and that is cheap wallpaint and everything else i think is usable...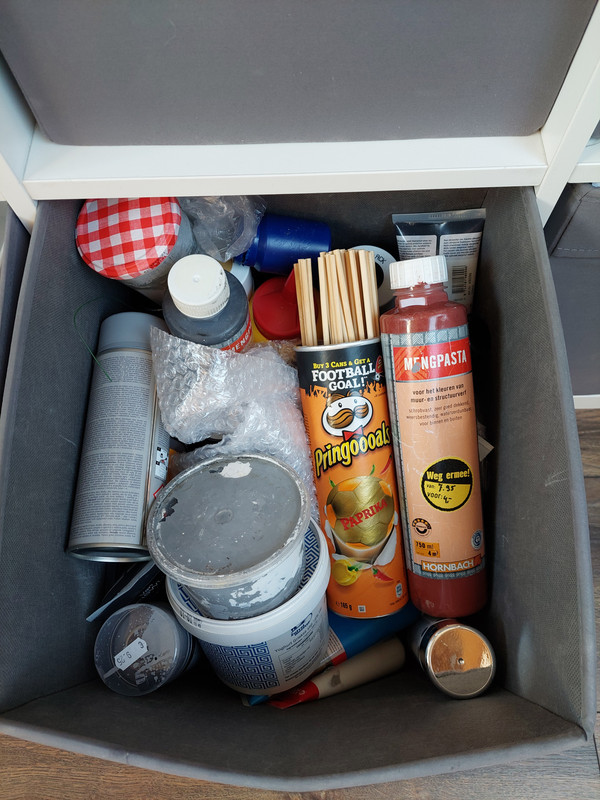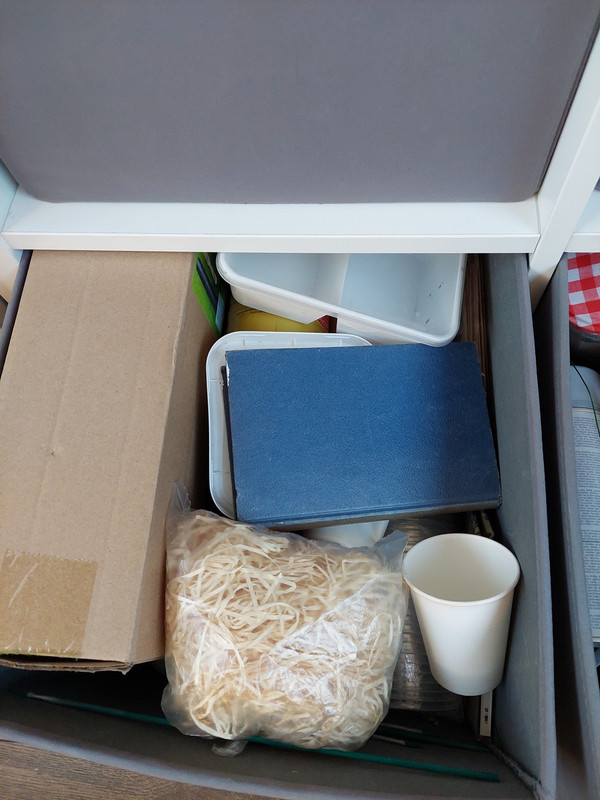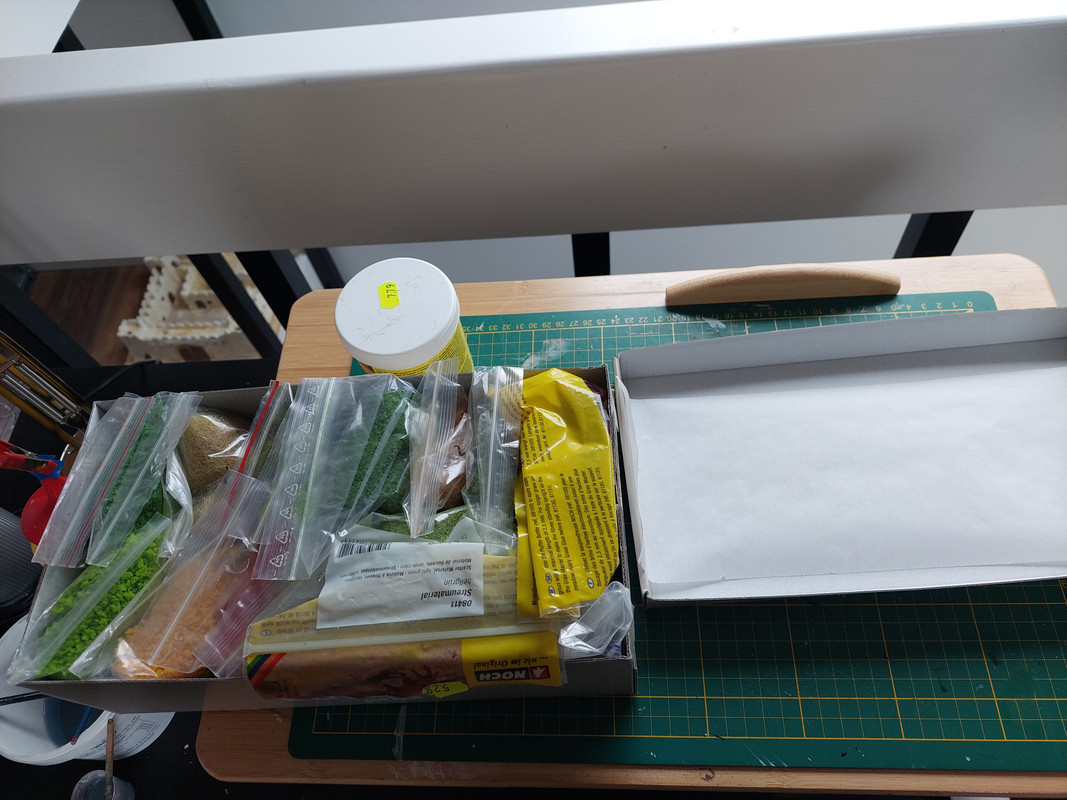 so just out of curiosity i ask you guys how do you stuff youre working materials ?