Brunswickers at Quatre Bras
Last November at the Dioramica I was approached by a very nice gentleman asking where are the Brunswickers in my re fight?
His name is Andre and is a Feldwebel in a re- enactment group.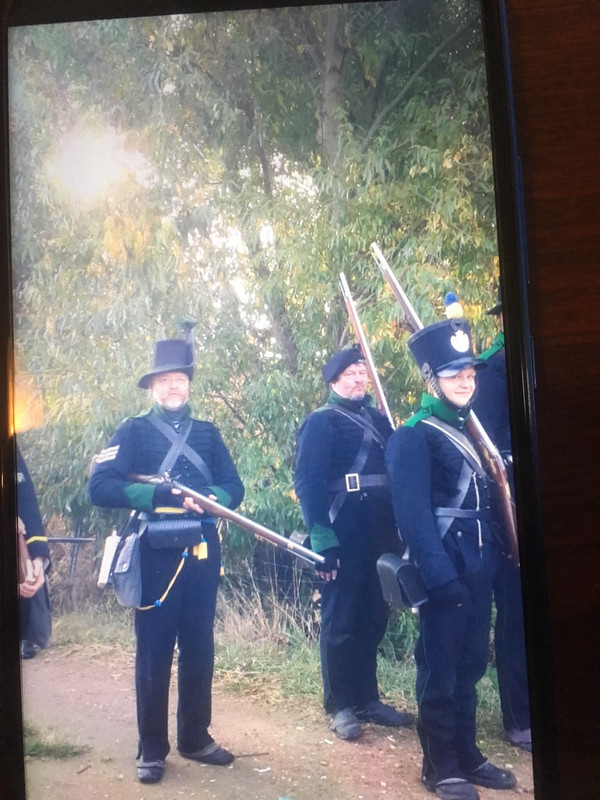 I promised to try and model him although the Brunswick corps did not arrive until 4PM approximately and will feature later in my project.
I tried to make a pair of spectacles using a strand of Der Feldmarschall's hair.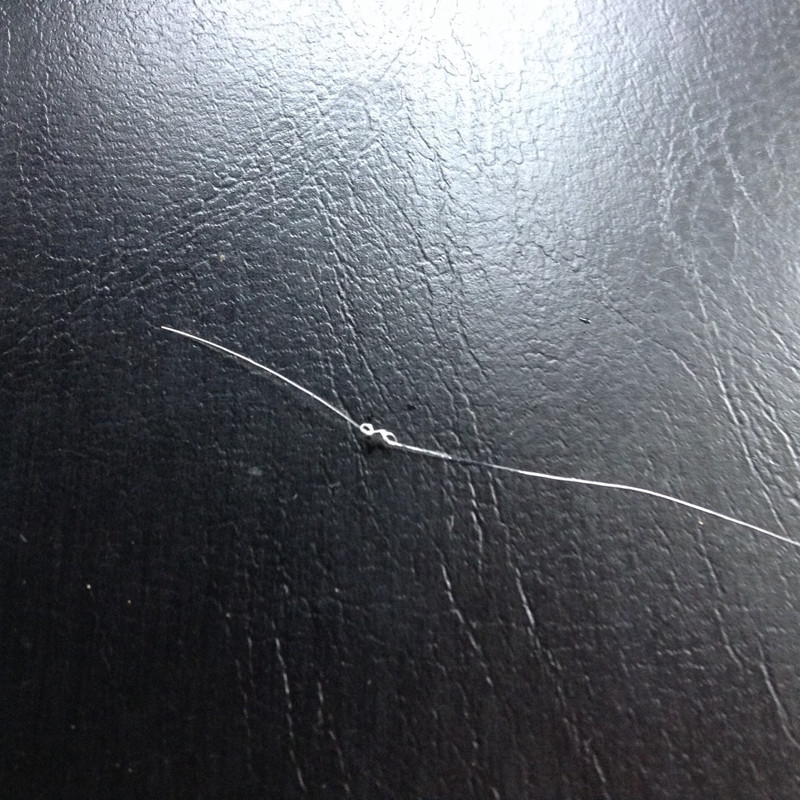 Whilst the technique was relatively successful the lens needed were so small that he looked like he was wearing sunglasses with my efforts.
Unfortunately I had to give up but, here as promised, but not as handsome, Andre on patrol pre Quatre Bras. More of him, his comrades and the Duke after four O'clock.
Apologies for four pictures, I could not make my mind up which to post.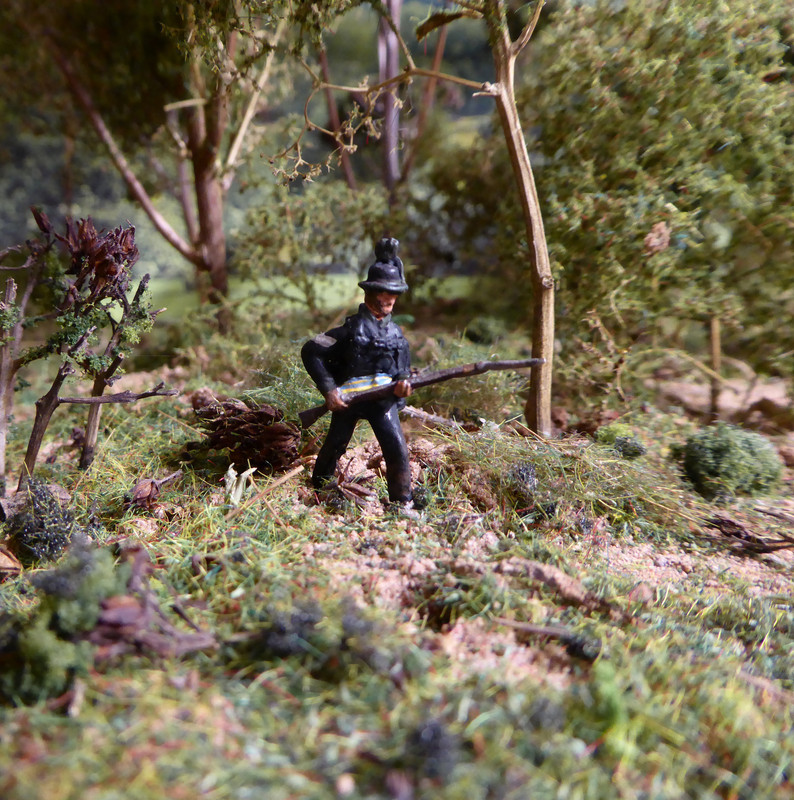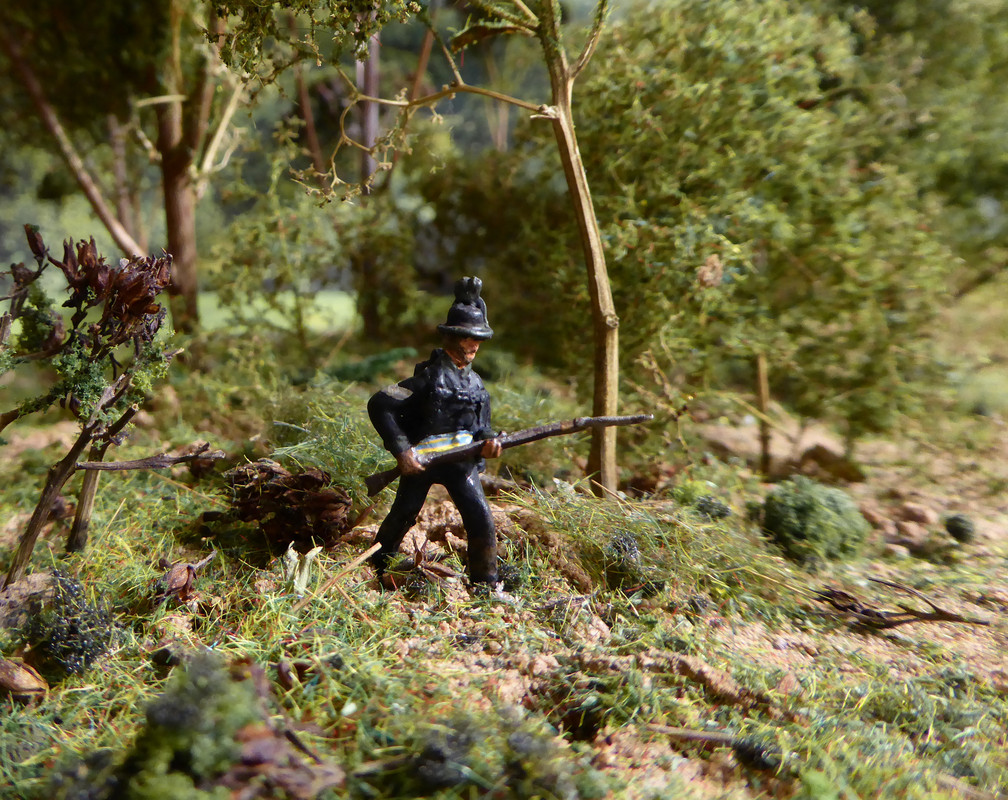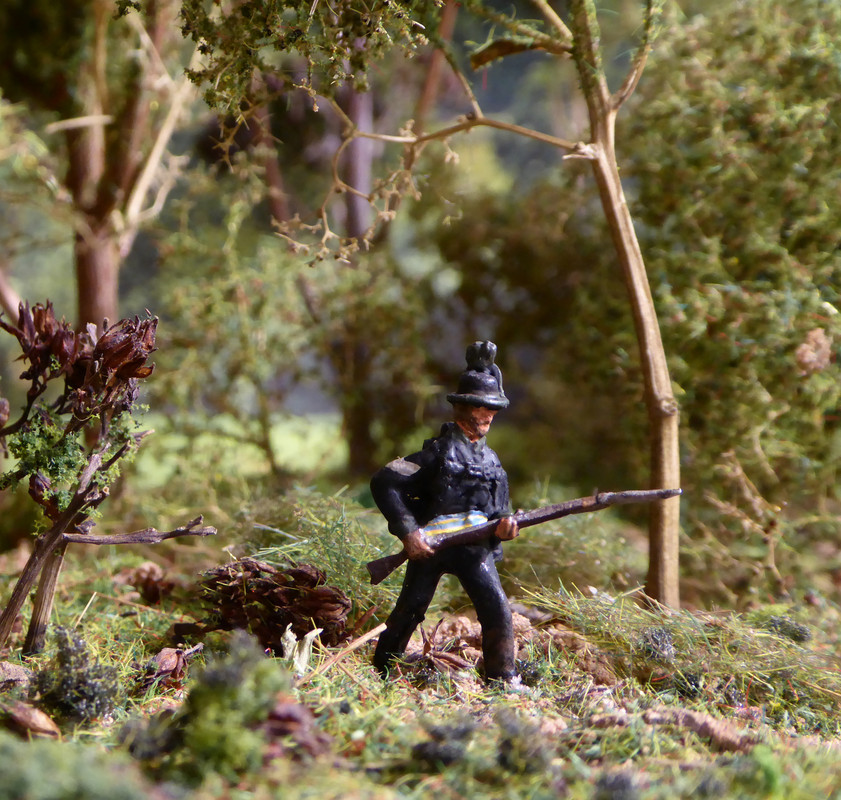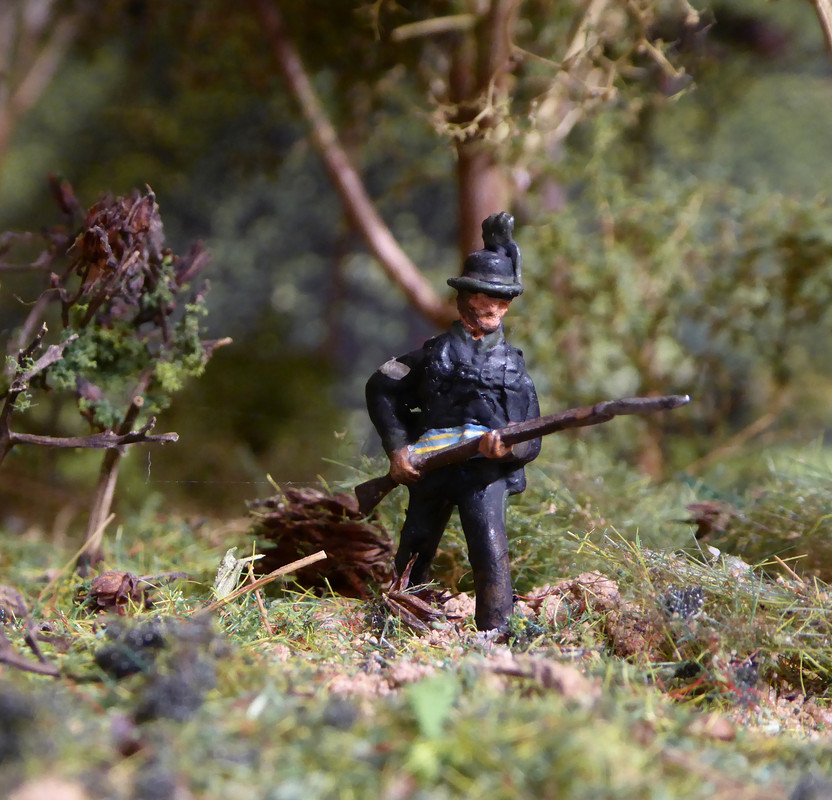 Happy modelling.
Chris