I wasnt quite sure were to post this as I have no idea if Arcane Legions was a boardgame or just a stand alone mini game. Anyway because I am such an impulsive fool, which has caused me no end of trouble, I decided not to wait on the Alliance Centaurs and I found these on Ebay. I paid $5.00 a box which includes 14 mounted figures but only 5 of them are Centaurs. They are part of the Egyptian army pack which made me stop and ponder that one. Ebay link;
https://www.ebay.com/itm/Arcane-Legions ... 2749.l2649
Here are some shots with Alliance figures: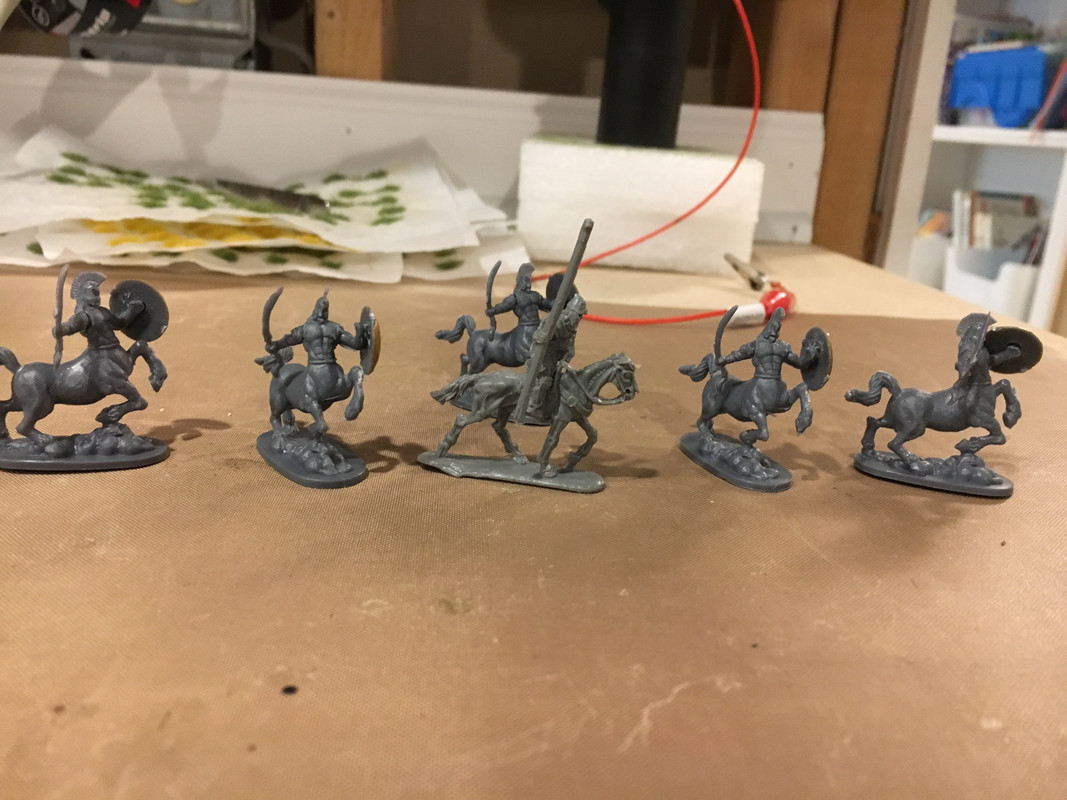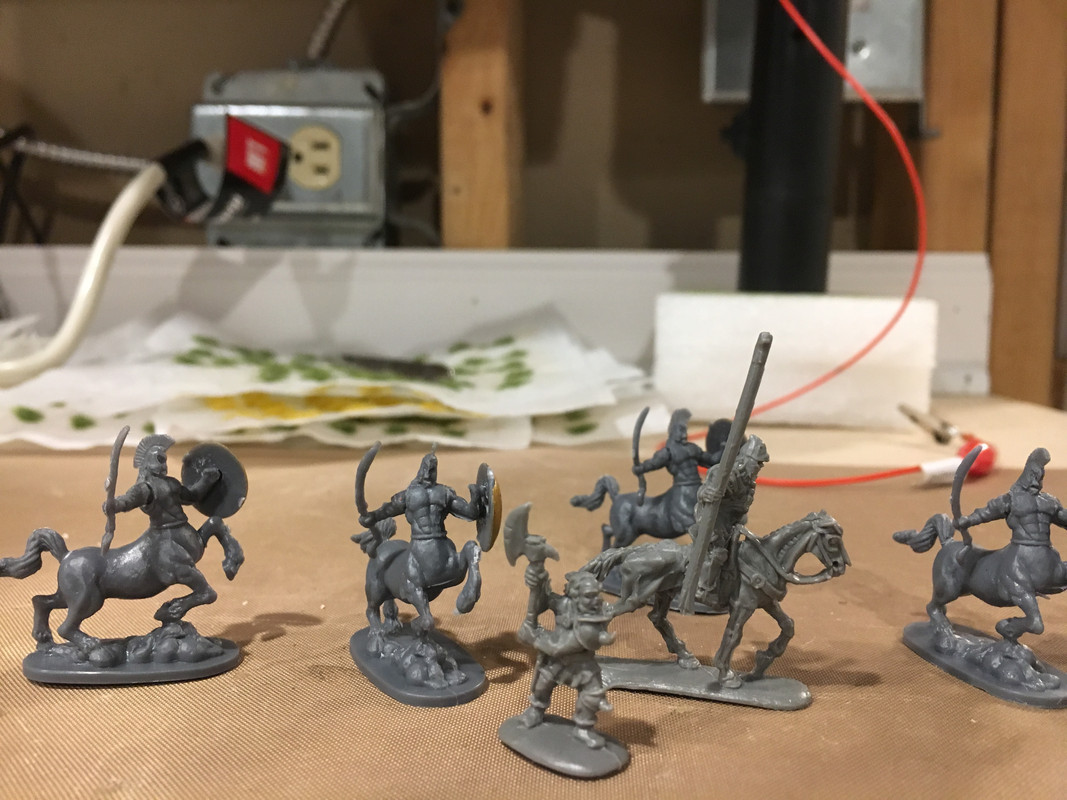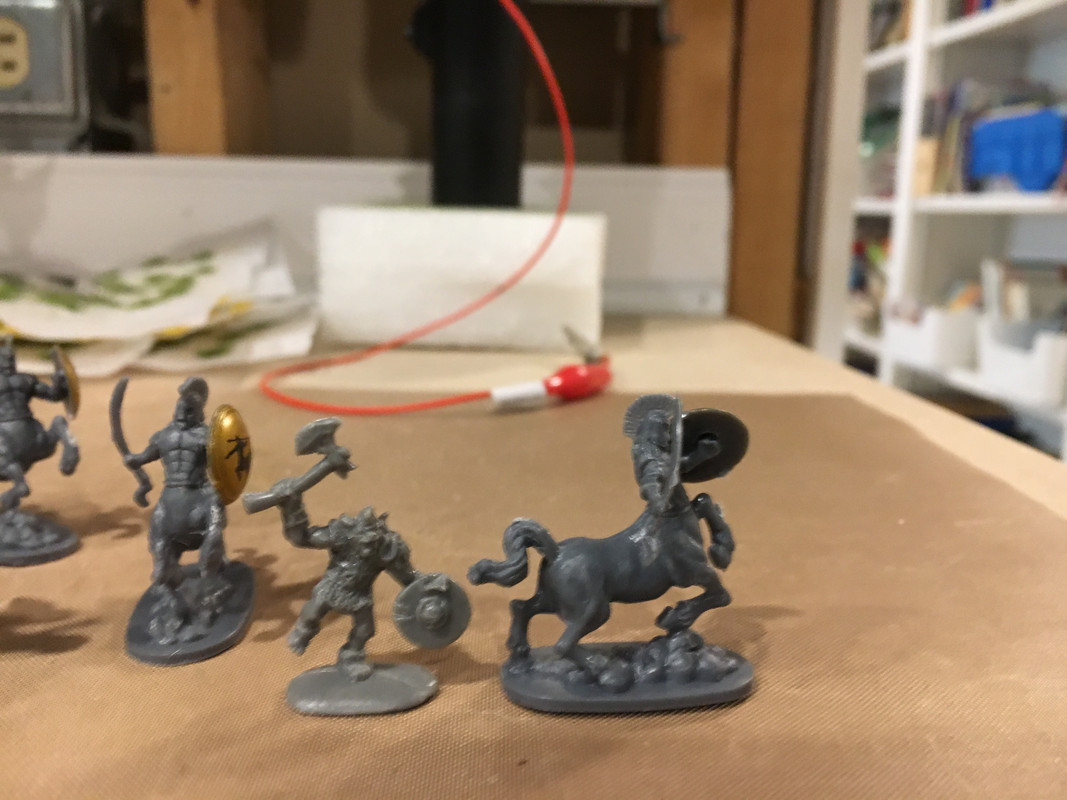 One word of caution. All the Centaurs need to have their right arms attached, no problem. But there are 3 remaining riders that also need right arms and the set doesnt have enough right arms to go around!! They have 3 left arms on the sprue but nobody needs a left arm! Oh well.
That Ebay link has the figures for around seven dollars but as soon as I clicked on "Watching" the item the seller sent me a five dollar offer he wants to get ride of them.