My small SAGA late Saxon army.
You'll notice that there's a lot of figures (about 120)......I have no restraint!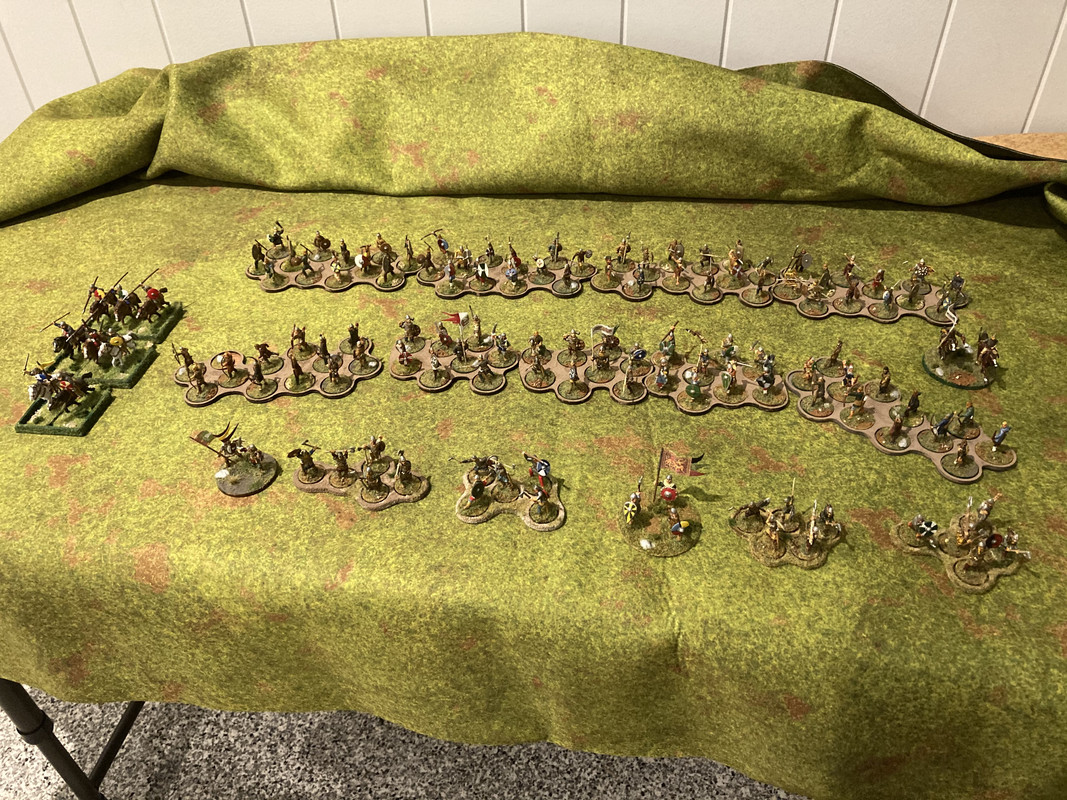 Huscarls & Leaders to the front, Select Fyrd (didn't exist, evidently), flanked by archers in the second line & General Fyrd (as per previous comment) at the rear. To the left is the possibly mythical Saxon cavalry.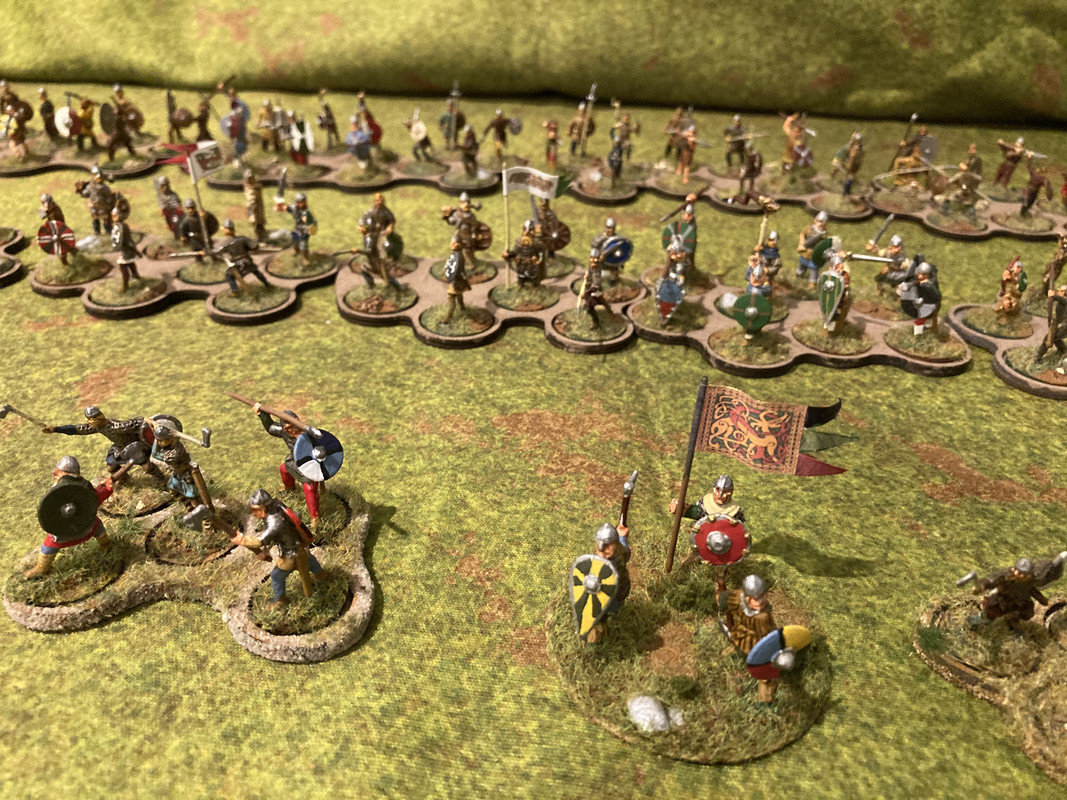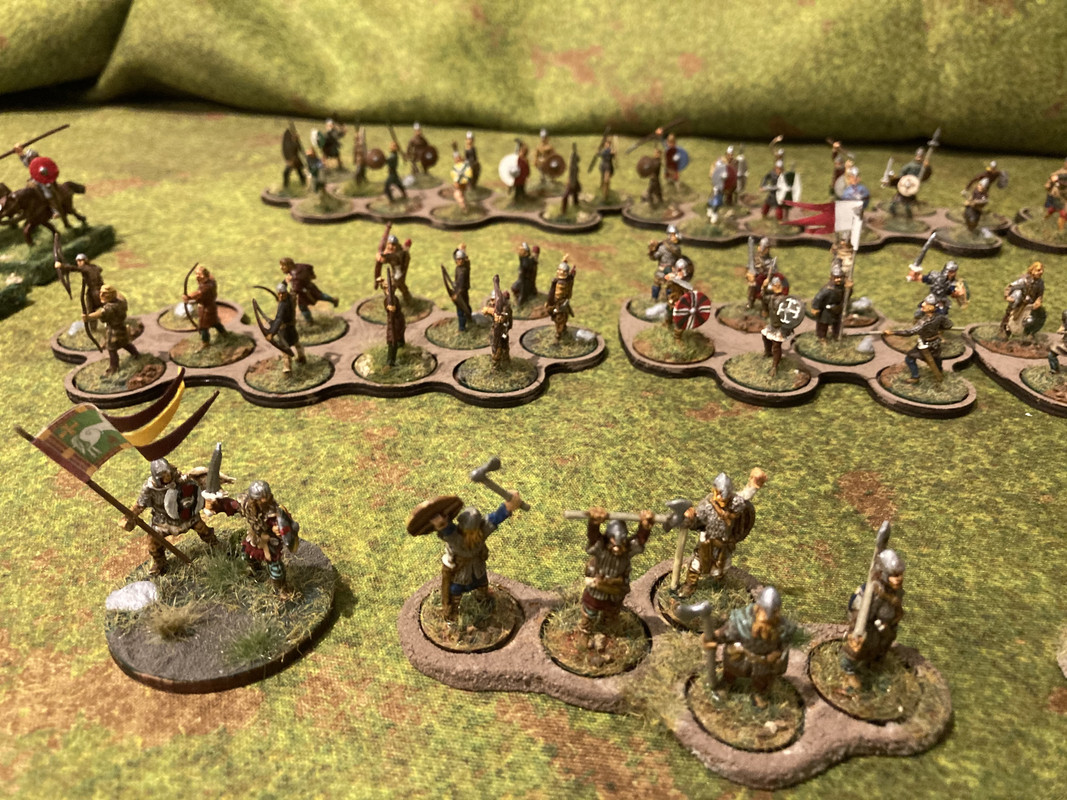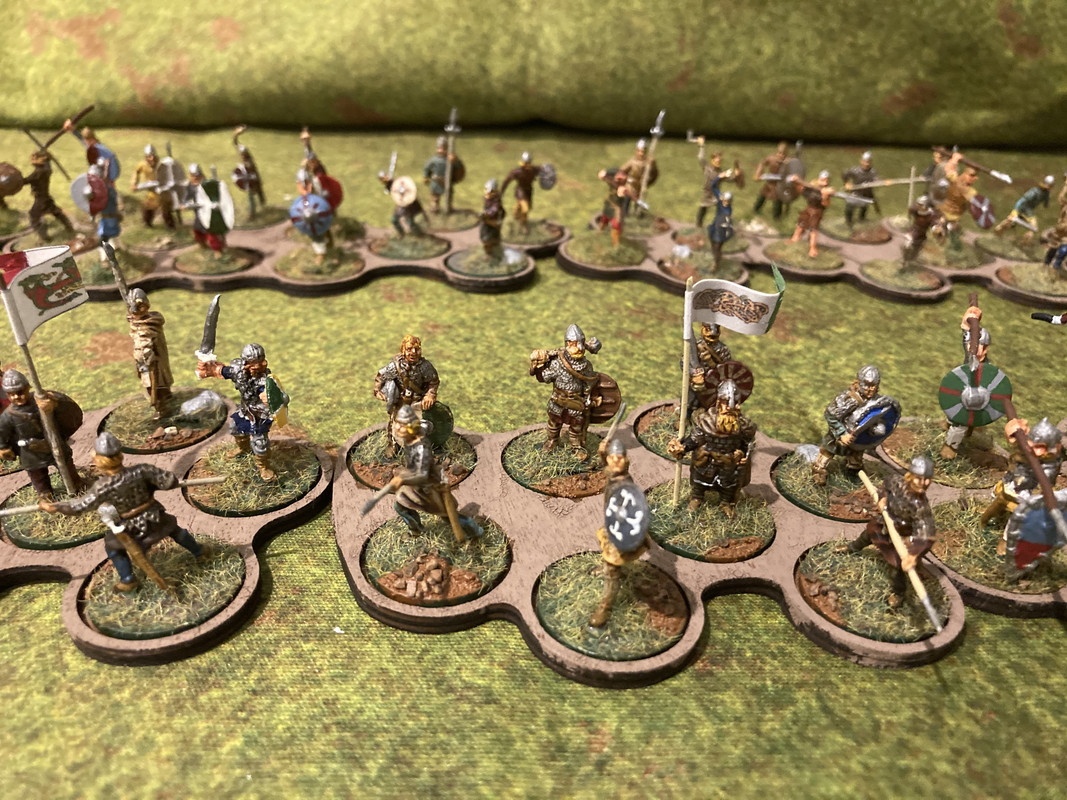 My hand painted flags are a feature (I wish!)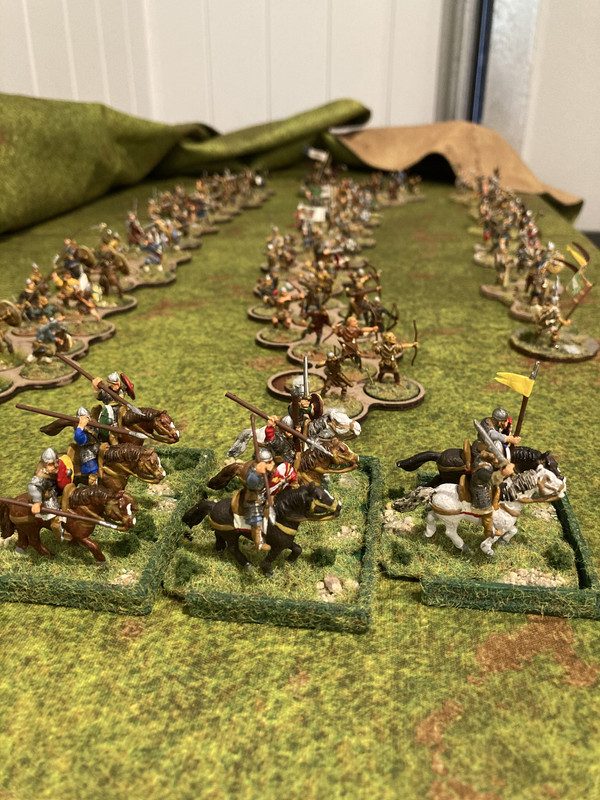 The arguable cavalry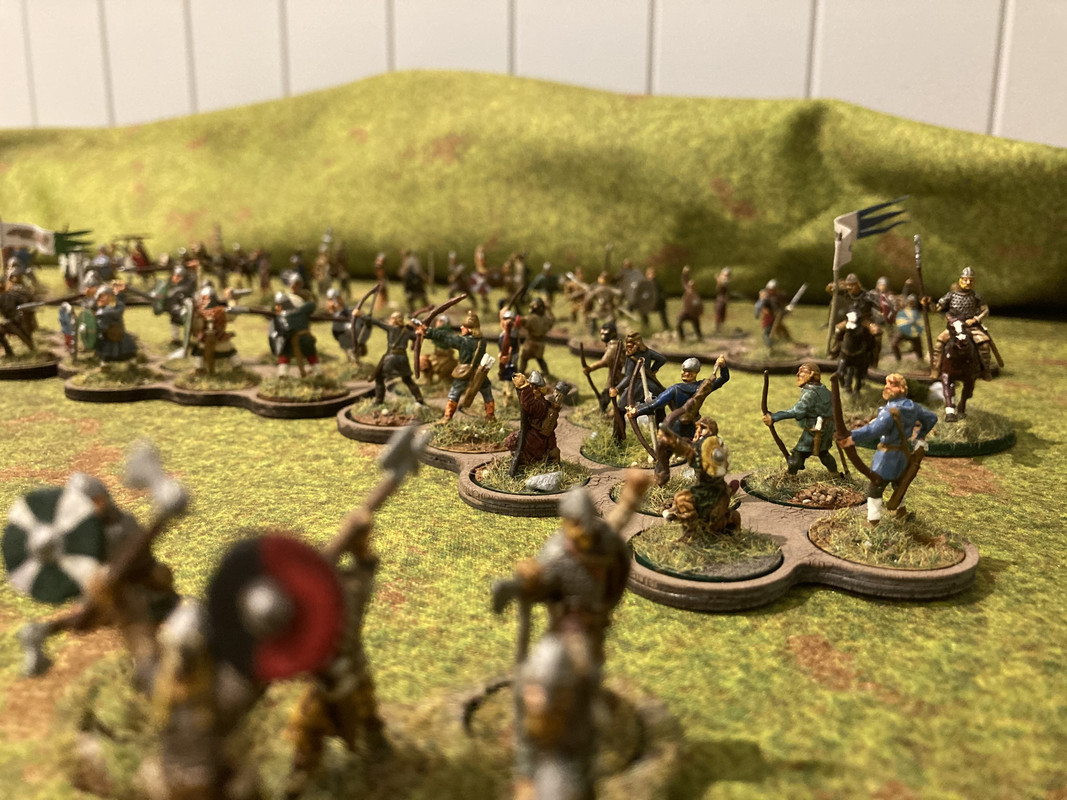 Massed archers (maybe this *is* a fantasy army???)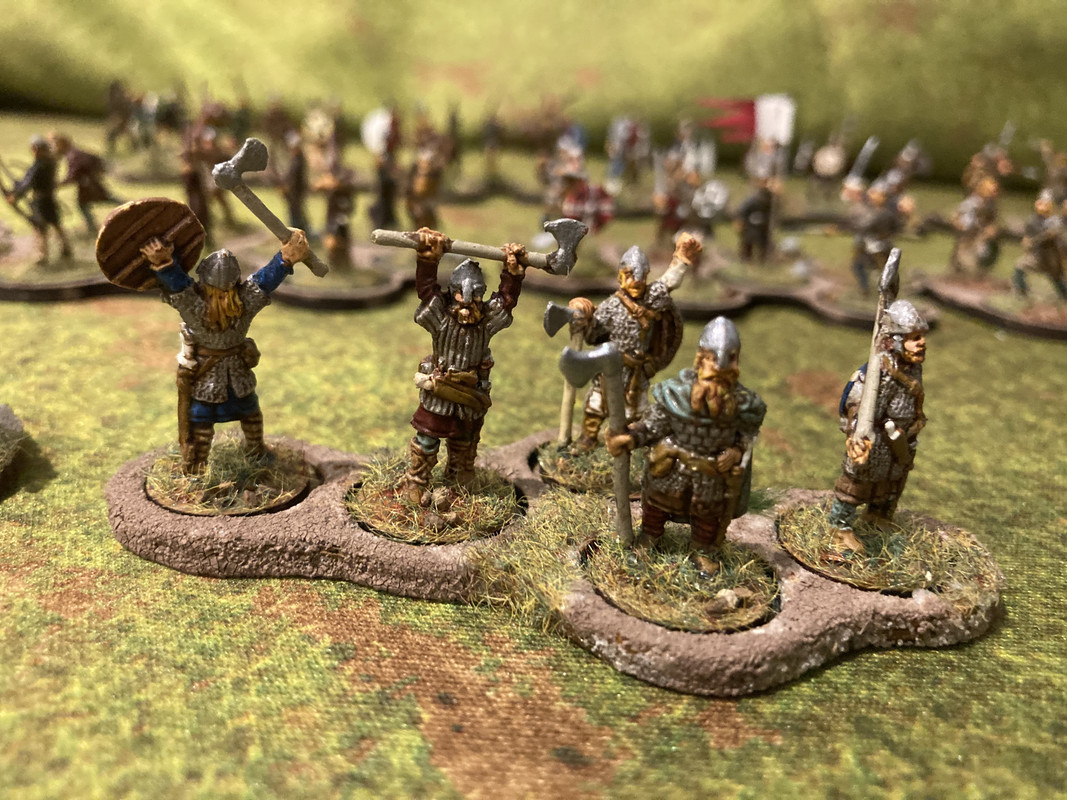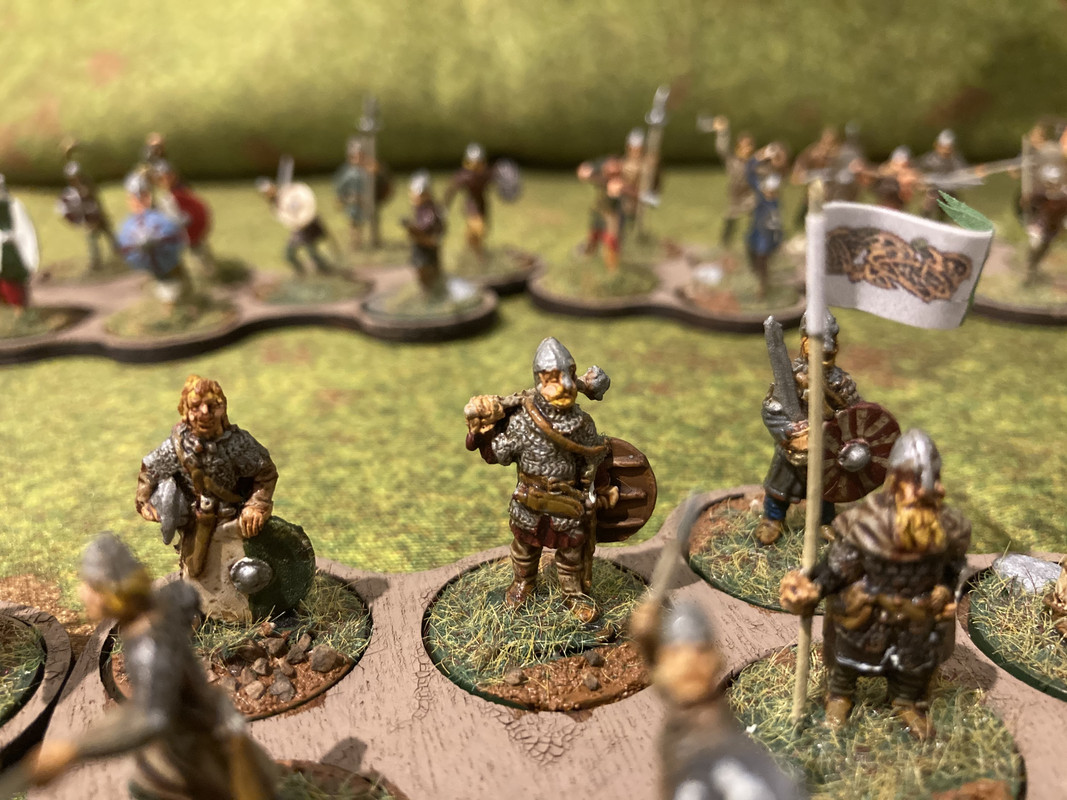 Some of the "crazies".
donald