Hi everxyone,
this is some round about 15 years old stuff. I built the base to show in another forum (modellbauforen.de) how i build forest for dioramas. I never planned to put the 250/5 on it, because it was planned for Arnhem-bridge diorama. But as i never realized that diorama and some day excellent 250-kits from MK72 were released this old Esci-based halftrack standing solo in my showcase.
And as the model was build with lots of sweat and tears, i didn`t want to waste it that way.
Only the hull was taken from Esci - kit, radio-set, front wheels and some other parts are from tracks n troops resine kit, tracks and wheels are from Al.by, and some scratch work was done. I built it after a photo from Arnhem road bridge when battle against 2nd Bataillon under Colonel Frost ended and SS-Pz.Aufkl.Abteilung 10 / battlegroup "Brinkmann" prepared to move over bridge to Elst.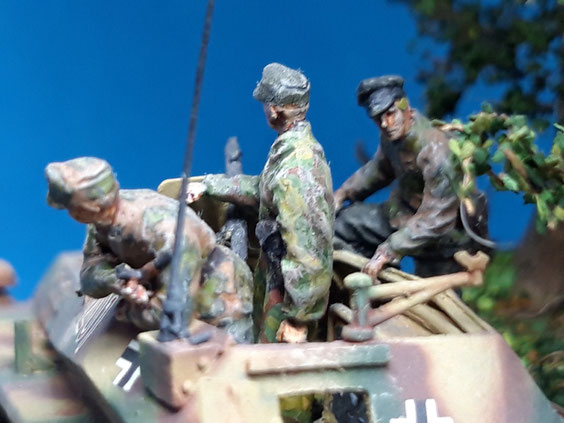 As always hope you have fun and enjoy pics.
Oke