Thank you dear Susofrick and Sir Dodson,
Susofrick wrote: I think they have a philosophic discussion over the heads of the rowers!
"Are we moving over the globe or is it turning beneath us while we stay put at the same spot?"
SMALL ANCIENT ROWING BOAT
Here is the last one of three ancient rowing boats.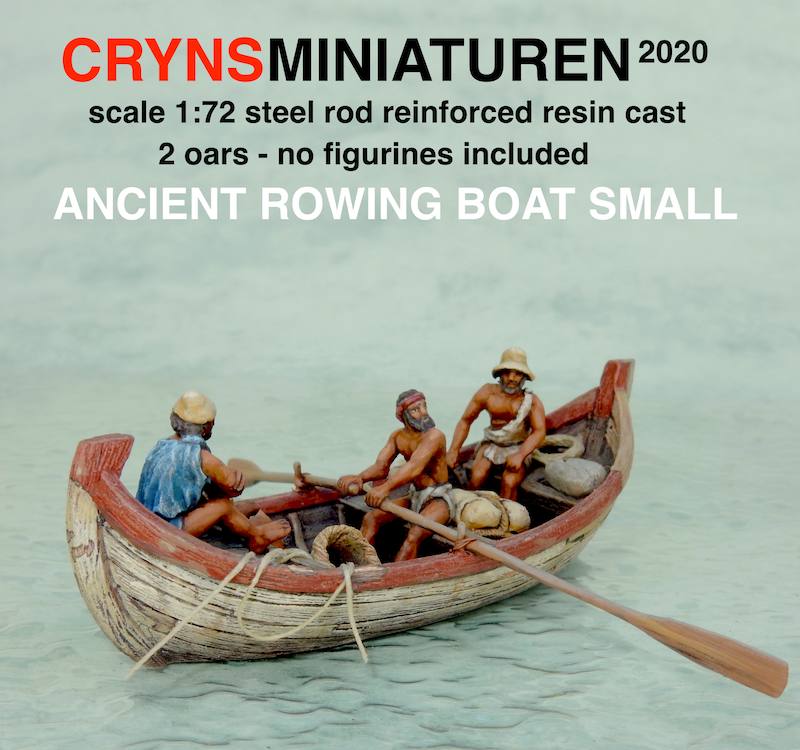 Description: Mediterranean rowing boat for fishing, rivernavigation or as lifeboat. Fitting all periods between 800BC and 1500AD
product info:
https://crynsminiaturen.nl/small-rowing-boat/
And all three boats together: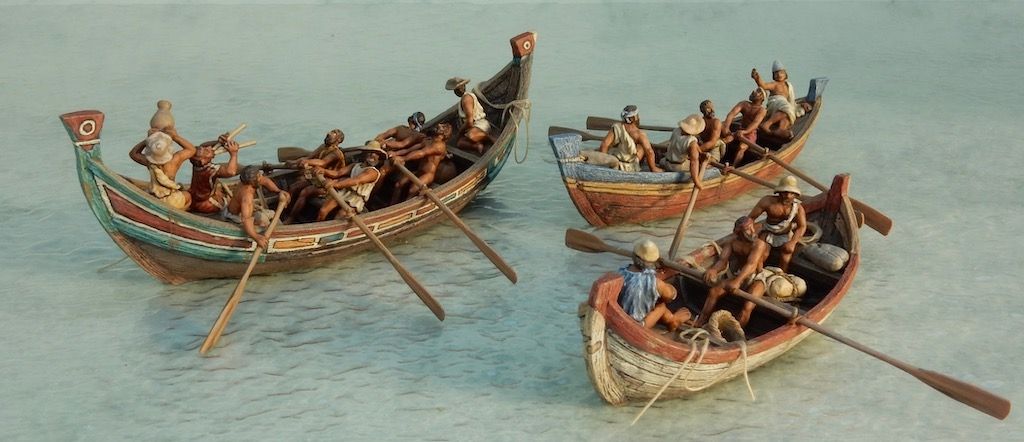 Catalogue:
https://crynsminiaturen.nl/