At this point I guess nobody has any doubt about my admiration for the Swiss Vatican Guard.
The other day I found at home this souvenir figure (made in China, of course) purchased on my last visit to Rome, some years ago. It's about 40mm high without the base. As it can be seen, it's an authentic cartoon figure.
I think I will paint it as I continue with my current project of the 1/72 Swiss Guard, Pope and Cardinals diorama, trying to get a better finish than the original one.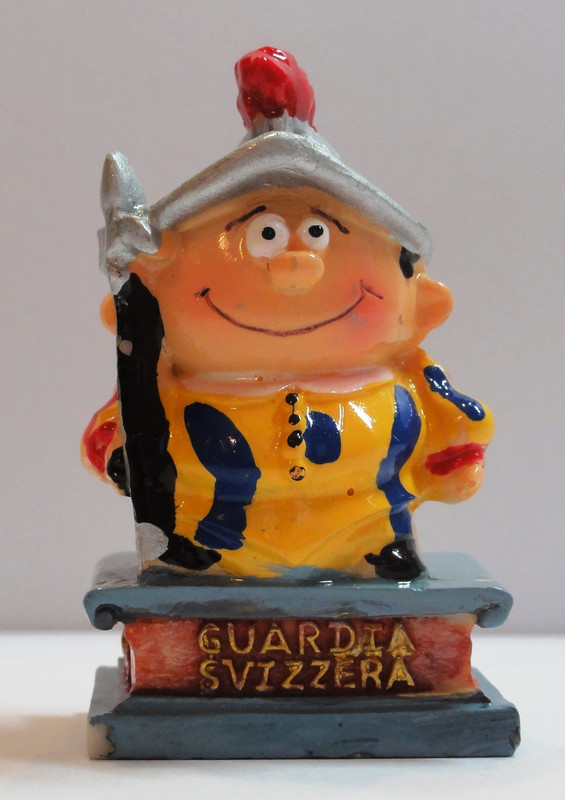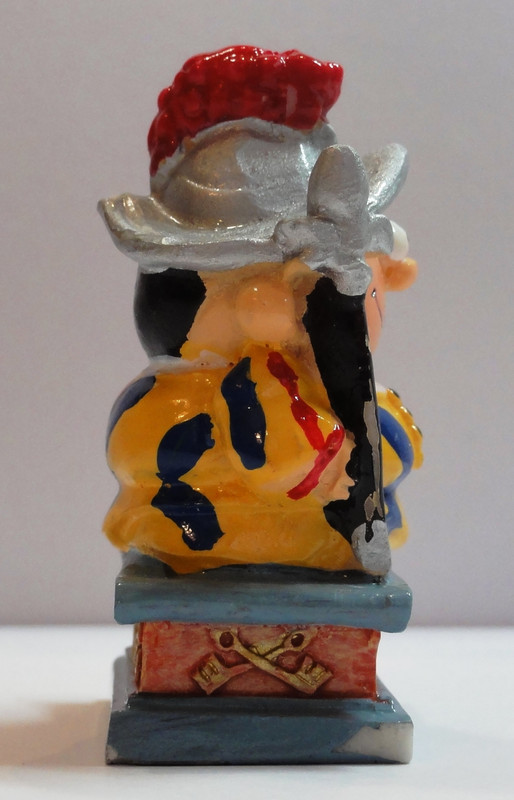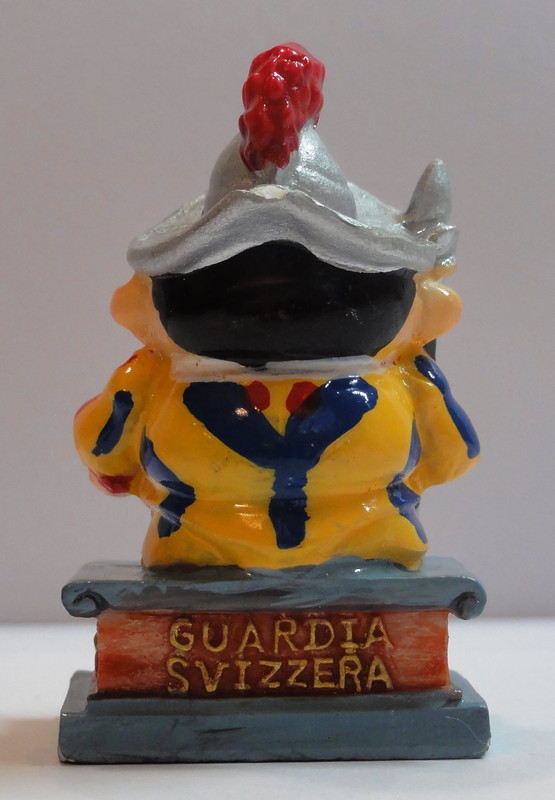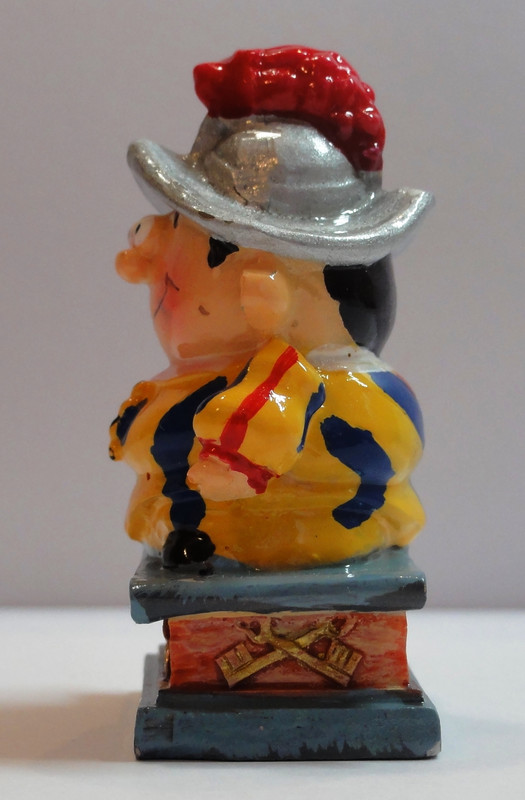 I hope to finish this new project before the main one (although it will also go at a slow pace) as a funny adittion to my Swiss Guard collection.
Thanks for watching.
Santi.