Hi,
meanwhile I have worked and painted with the Haet set Bavarian Artillery which is a really nice set besides some flash (faces!) and simple gun carriages. I have transformed these figures/carriages and also some figures from the other Haet Bavarian sets and the old Airfix set British Artillery to create a greater variety of postures and more vivid interactions. Very hard plastics or very soft plastics made this job quite hard.
The ammunition wagon in the background is an old Fine Scale Factory-model which is eventually not already accurate painted. I presume that its cover has to be not light blue - probably light textille or brown leather? Who knows it?
The figures will be later opposed to austrian forces in a diorama - added with the nice sets of Franznap manson wagons and artillery train riders. The first canon on the left end is already a Franznap 6-pound-canon.
After some research I have taken the Knötel-sketch as model for my figures.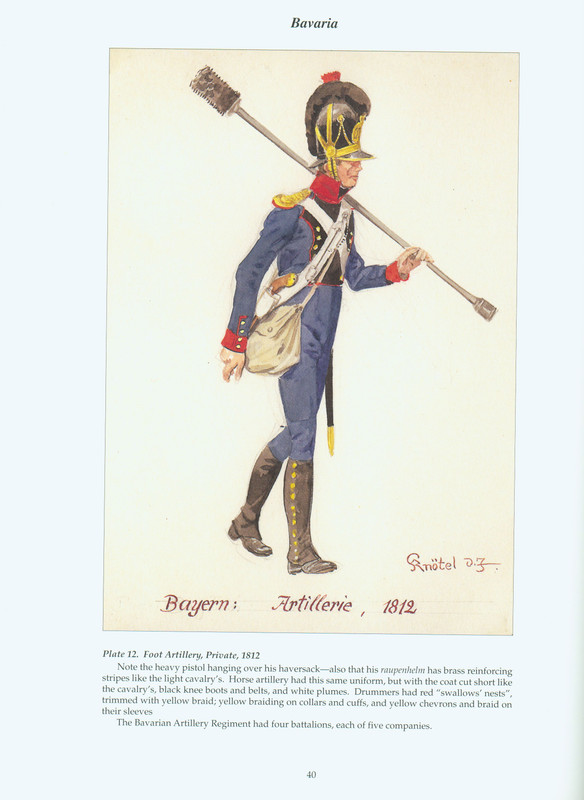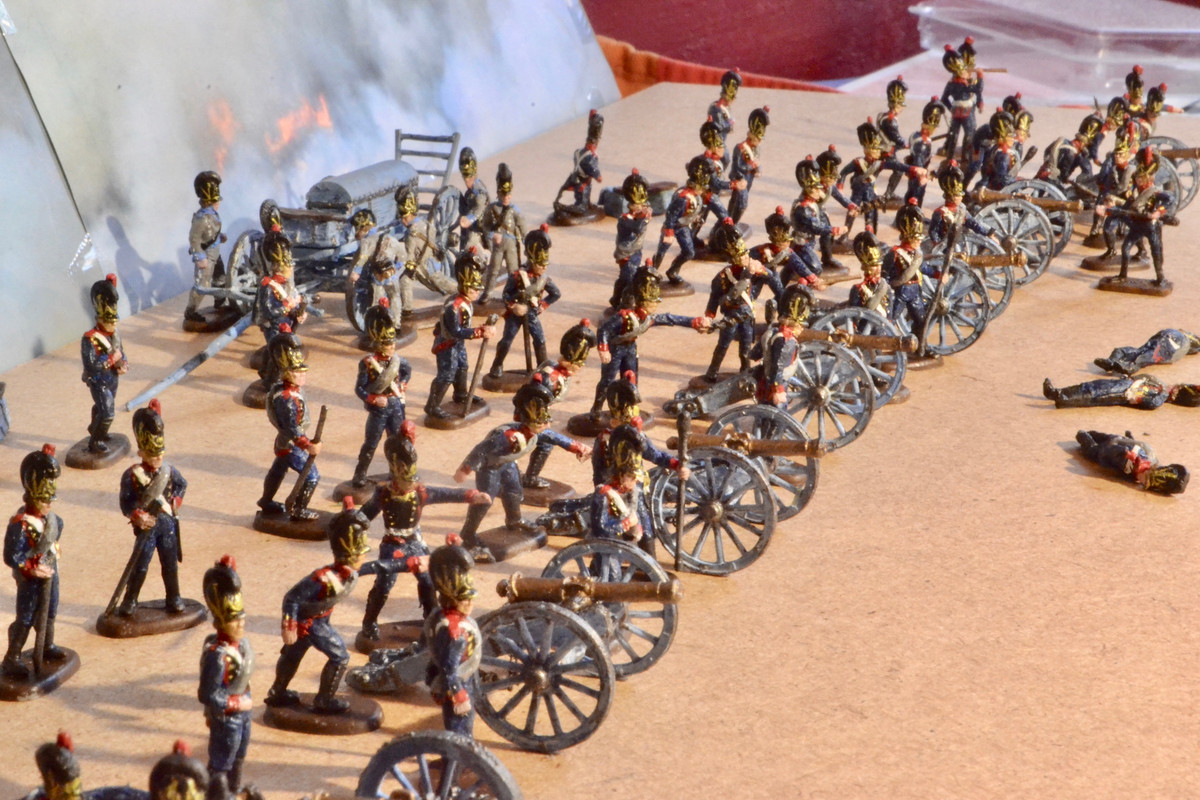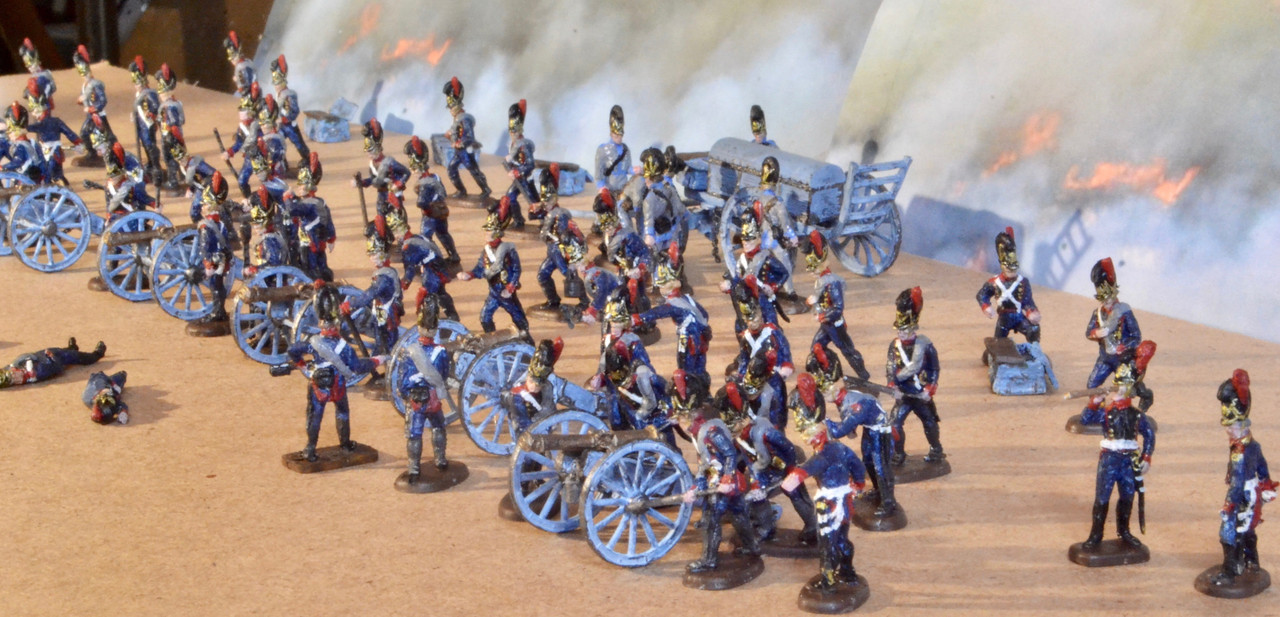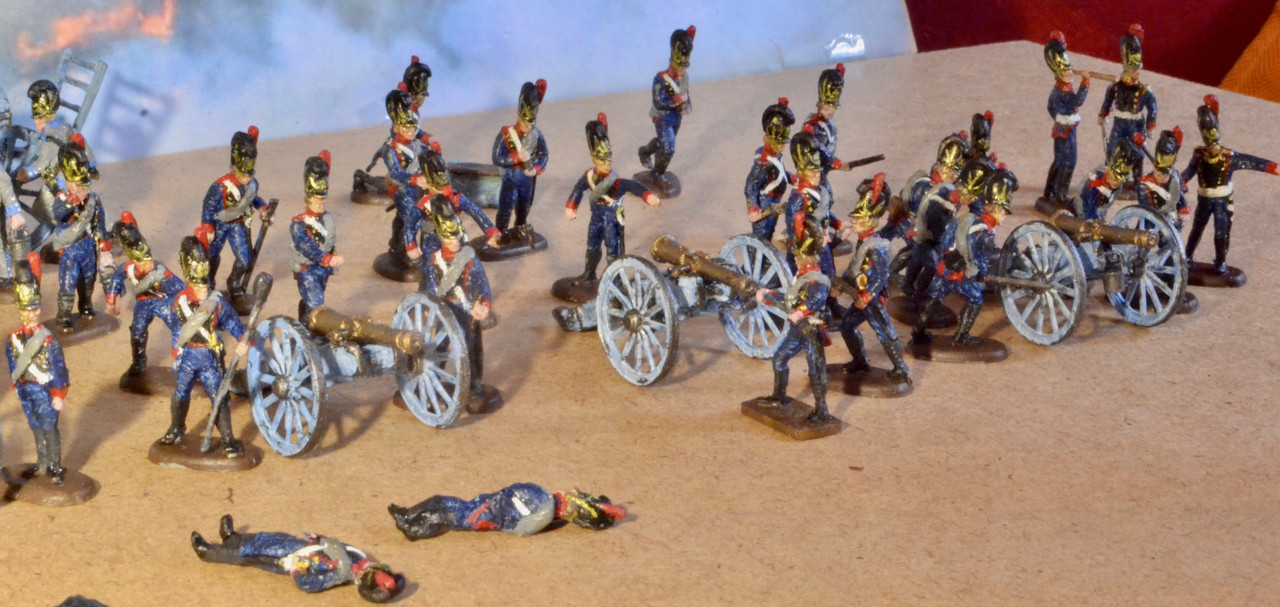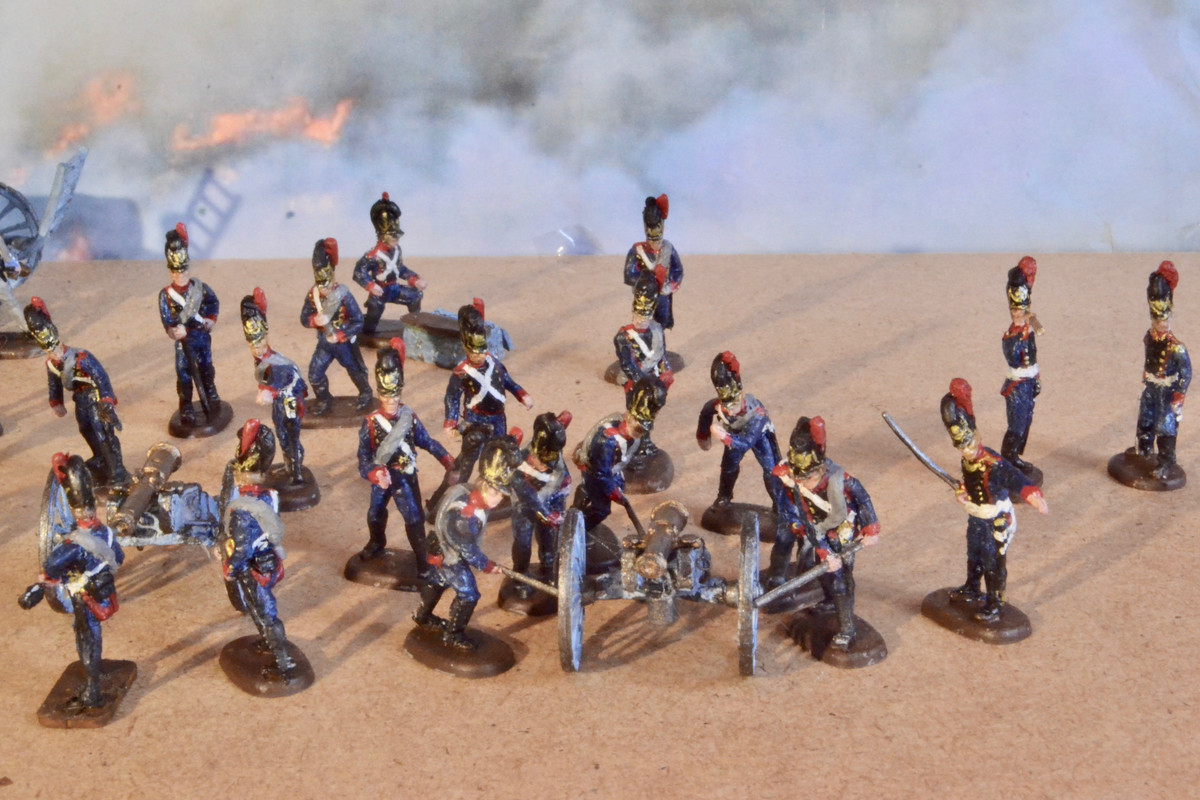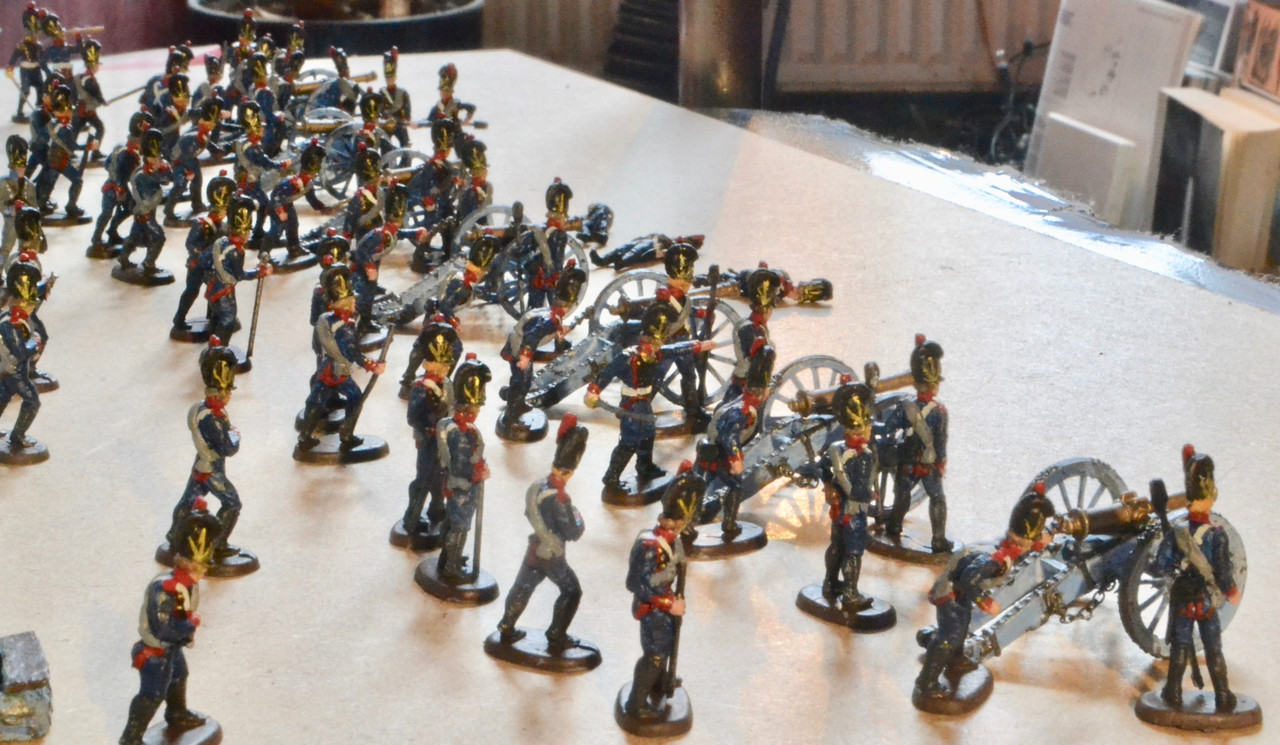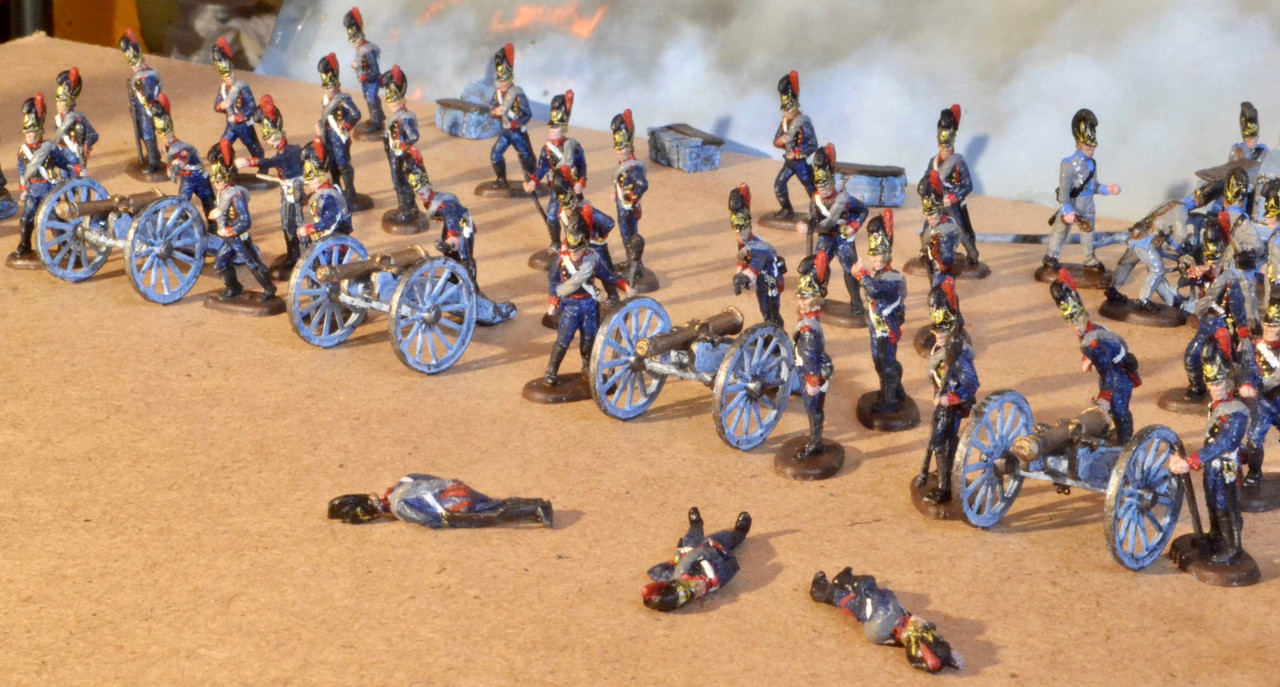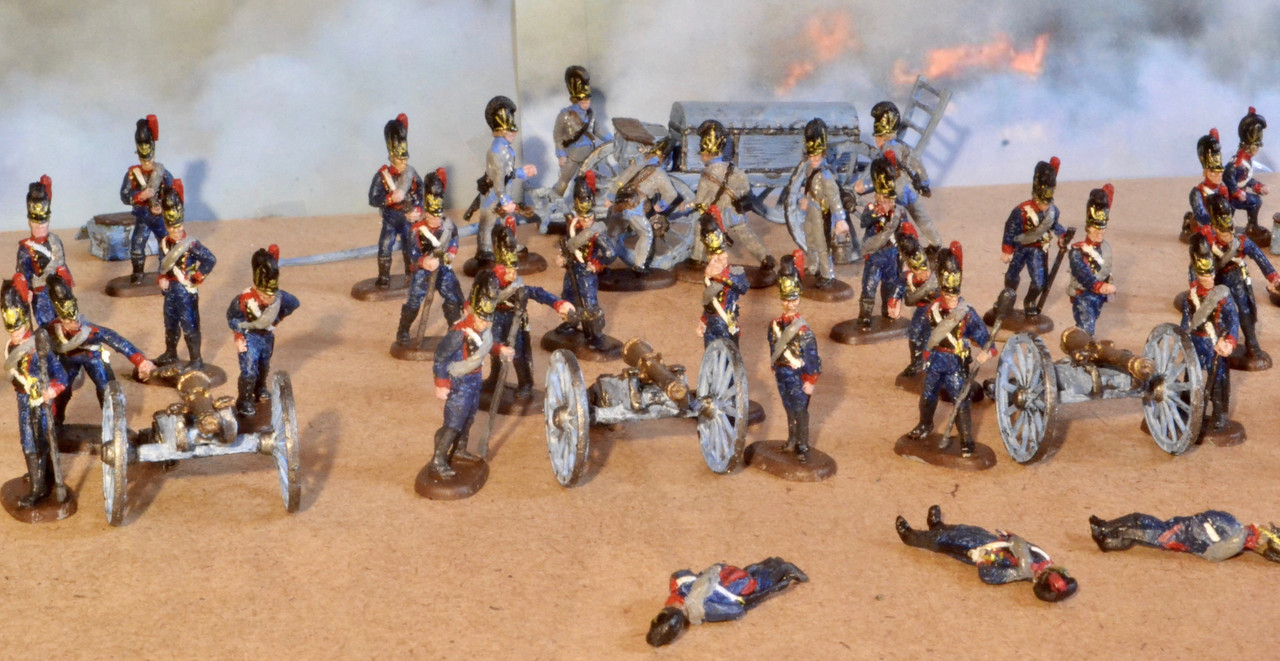 The canon carriages are really in light blue - only the artificial light has caused the darker blue versions!