I've just finished the last units of my ECW project. The Show isn't for another 6 months, so I think I deserve credit.
These are SHQ figures for the Royalists: 2 units of Cavaliers & a Pike & Shot regiment.
In front are the Tumbling Dice Covenanter Command stand of Lord Levin & pal.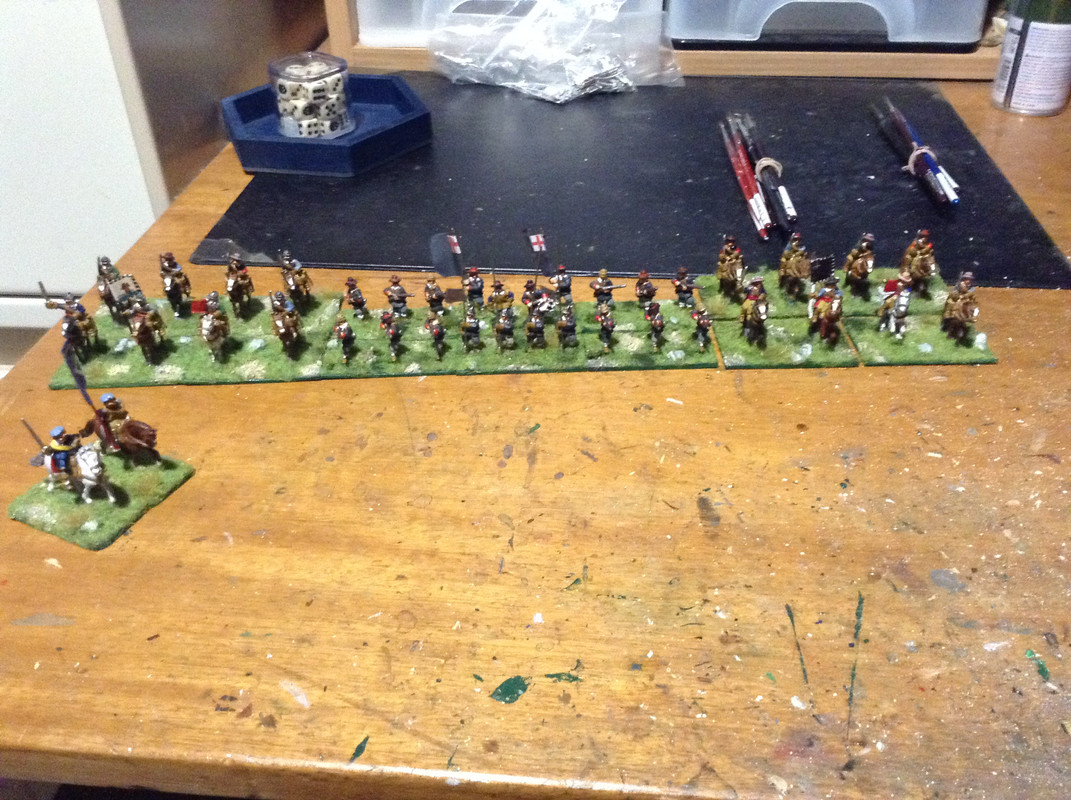 donald