This excellent museum is located at the old Peninsular barracks and benefits from having other museums on site, available for eleven pounds, or just five pounds for the Rifles museum.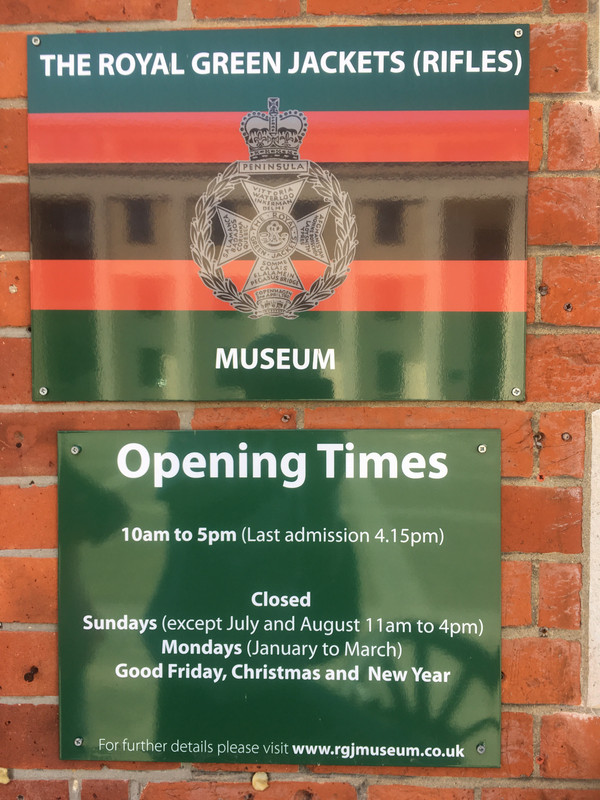 We were greeted by volunteers, Margaret and Ray who were very helpful, suggesting various options in which to explore the maze of history on show.
We were primarily interested in the massive Waterloo diorama that I first saw in magazines when it was built in the Seventies. It was tidied up for the bi centenary and is visually very impressive. There is a lot of supporting information, well laid out that enhances the experience. A commentary by Kate Adie and a super light show highlights the action.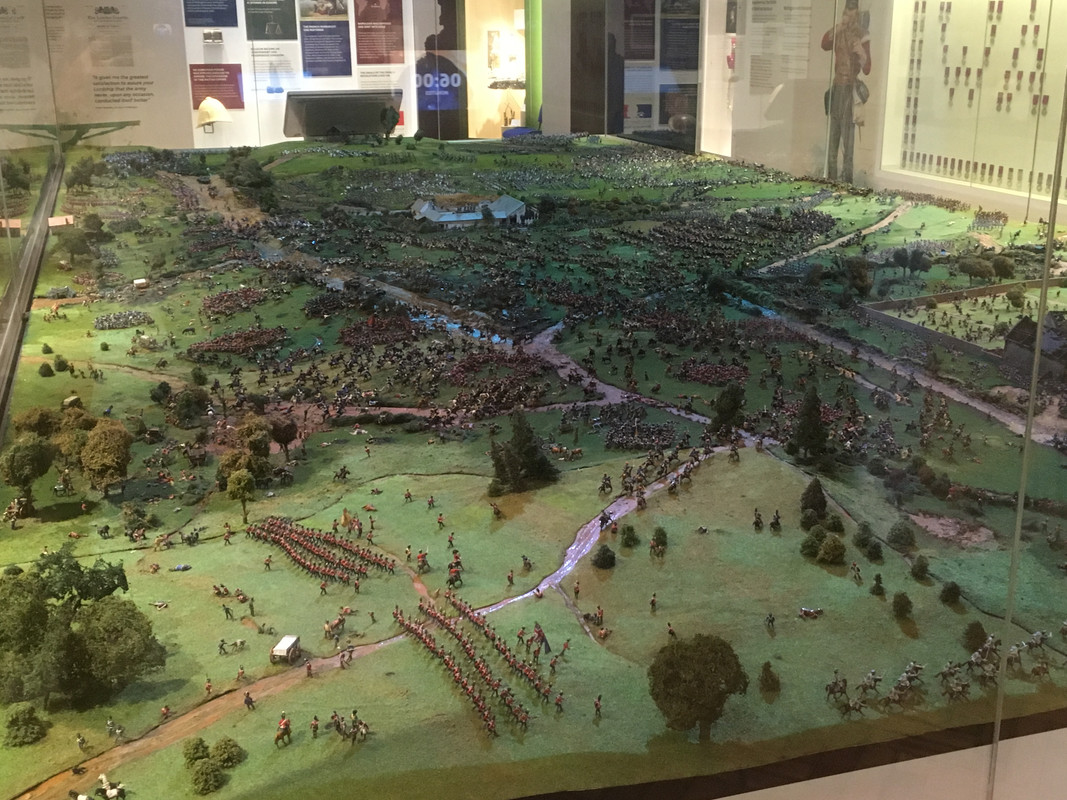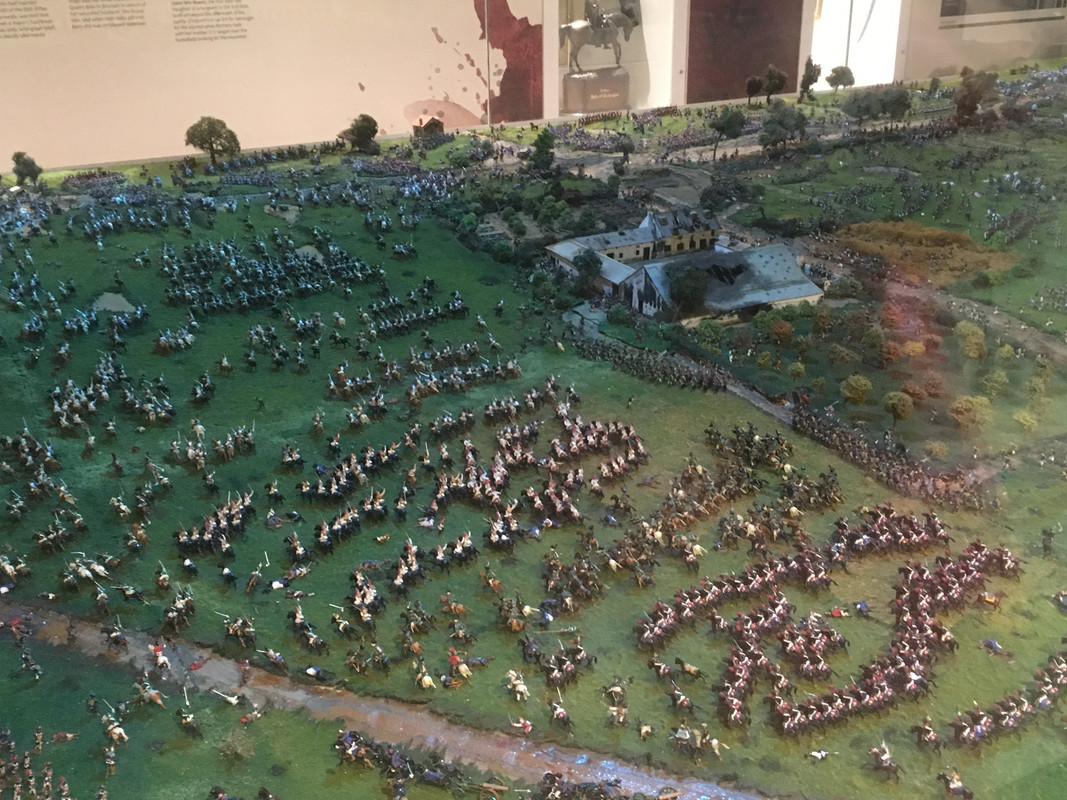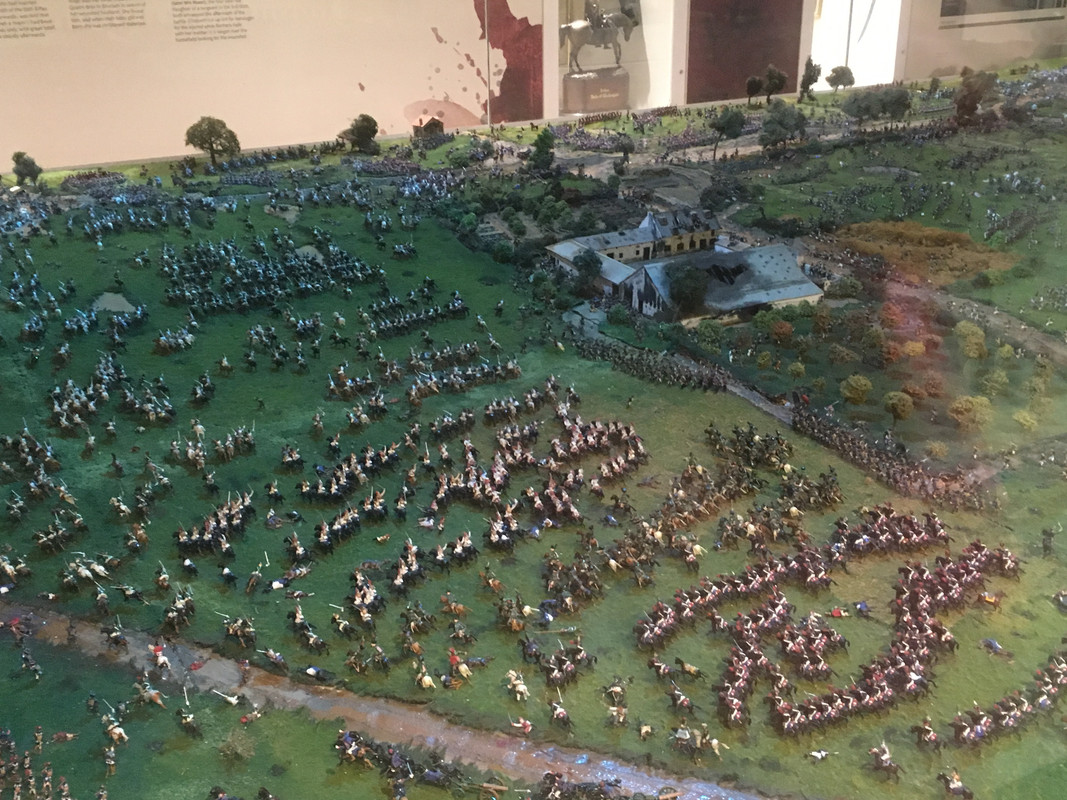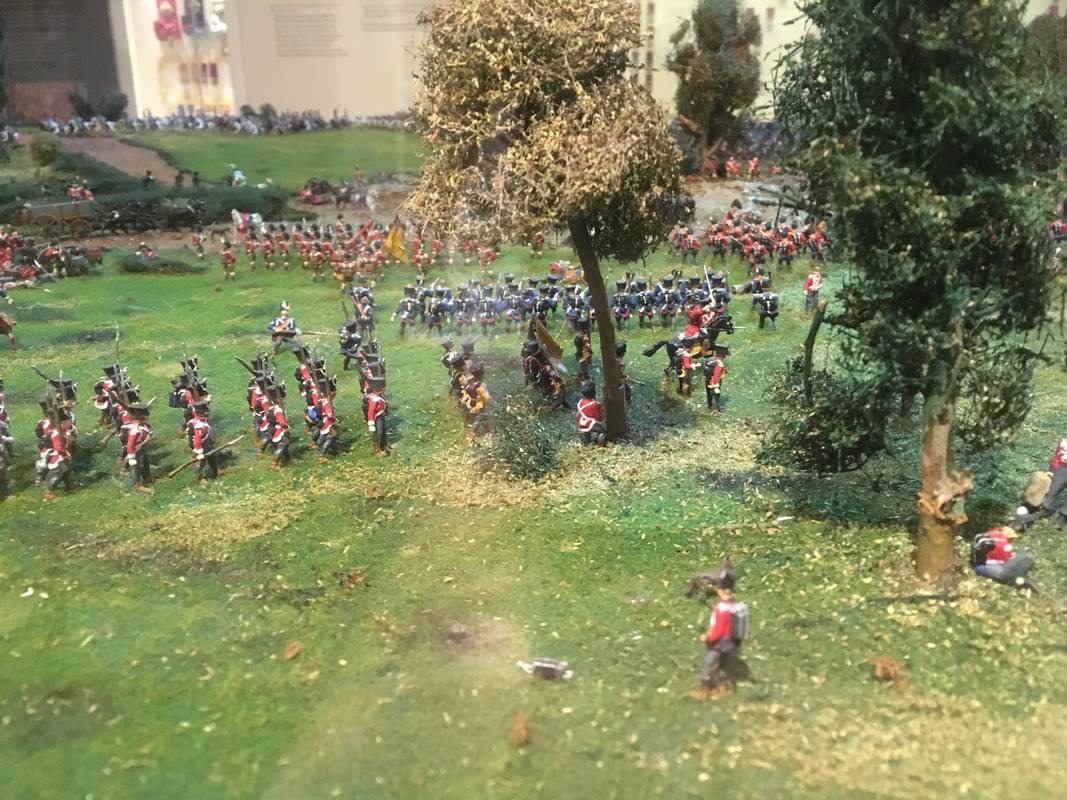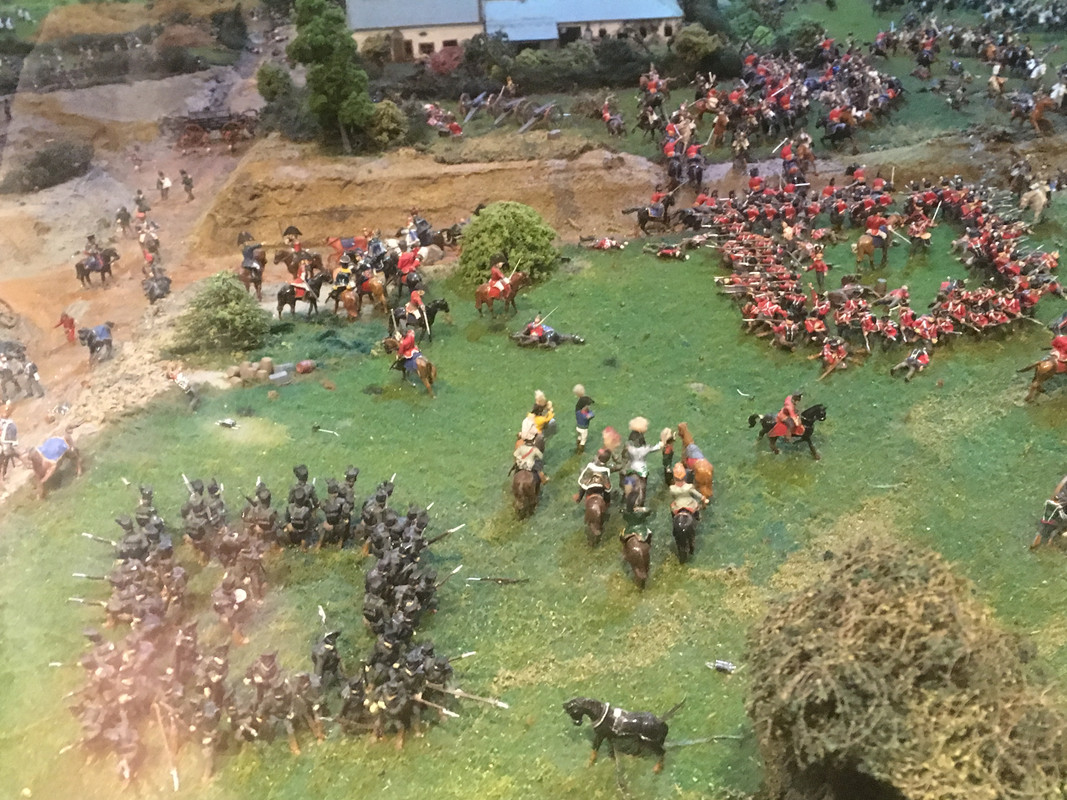 For the purist there is a lot missing or wrong but you have to give credit for the effort for converting so many Airfix figures and then painting them!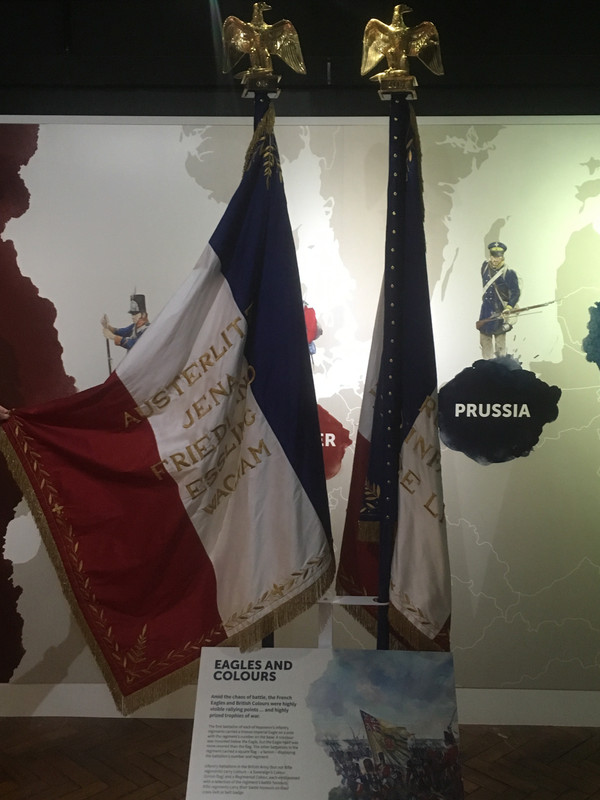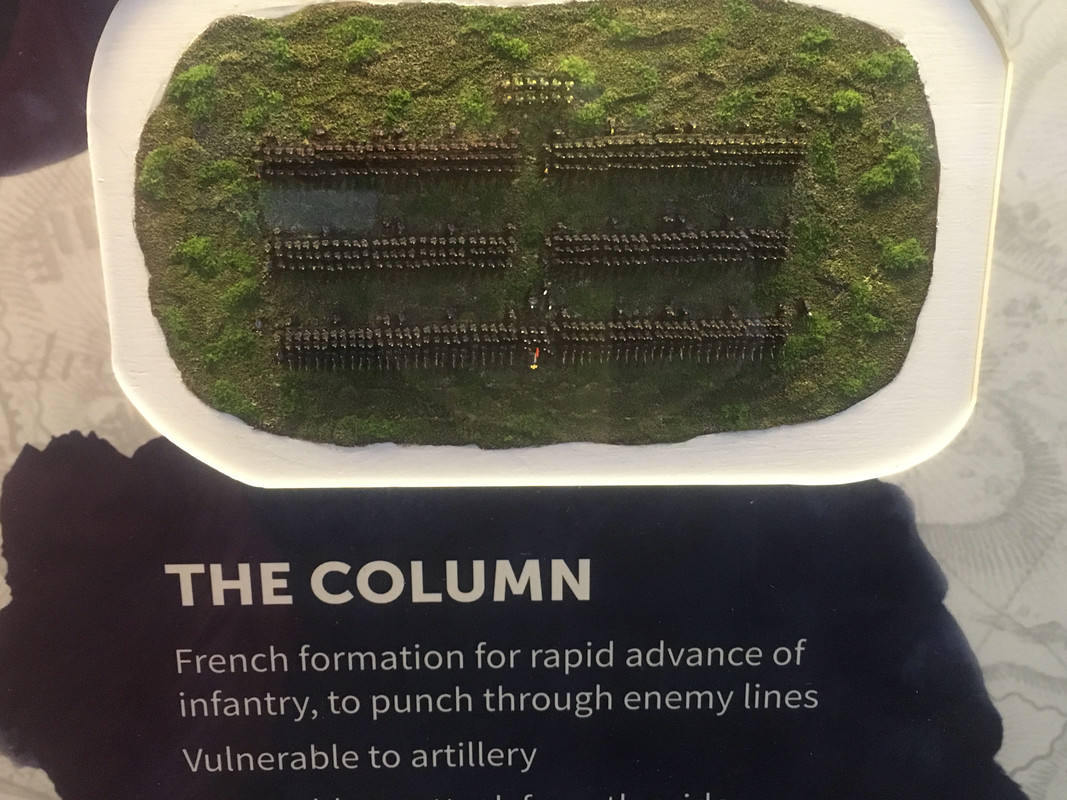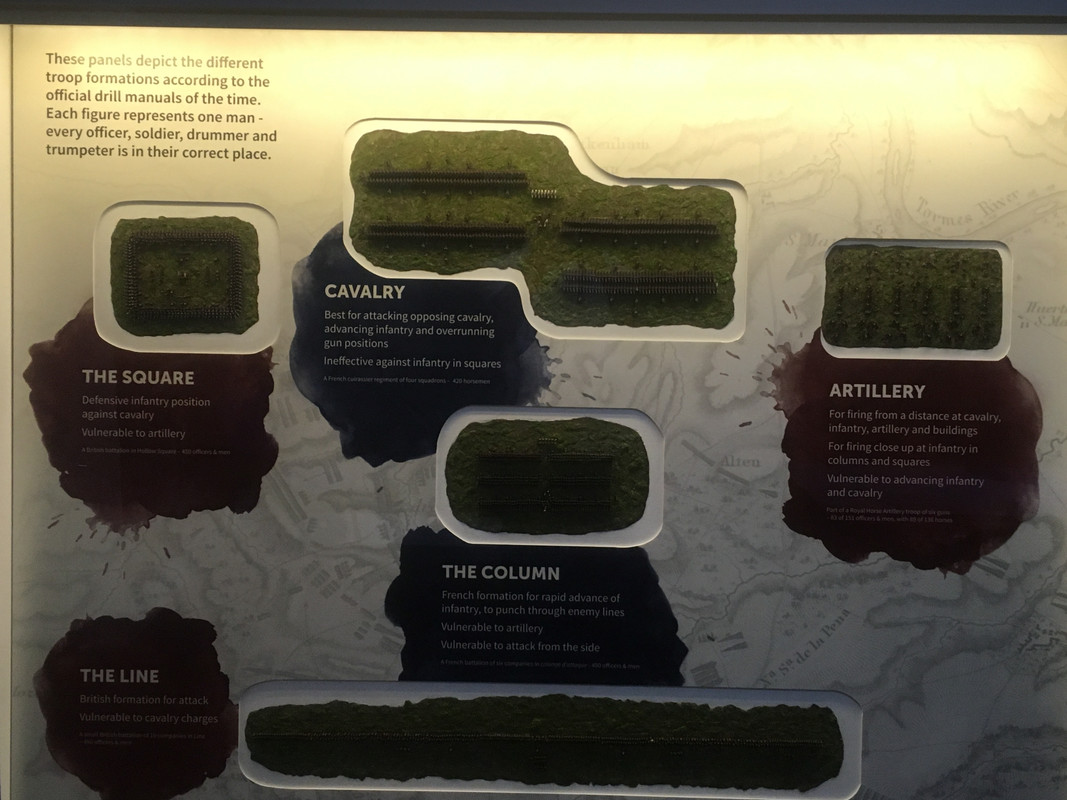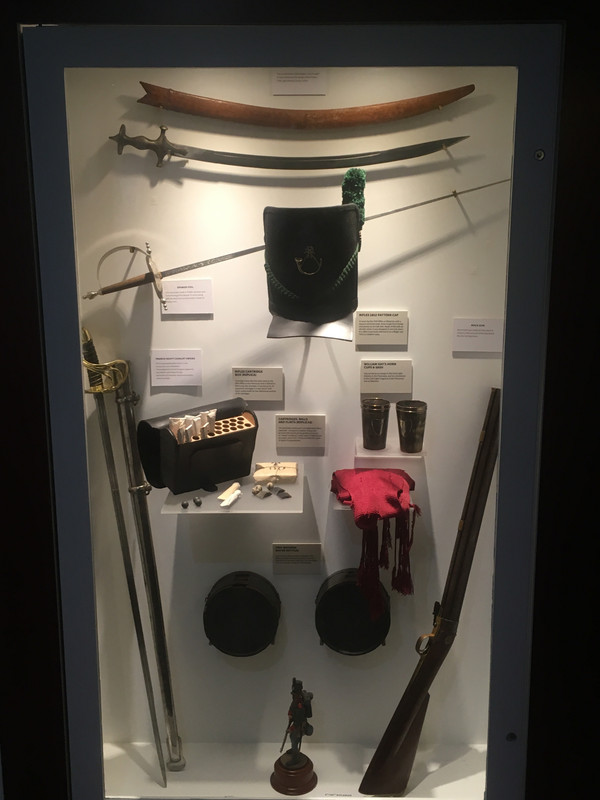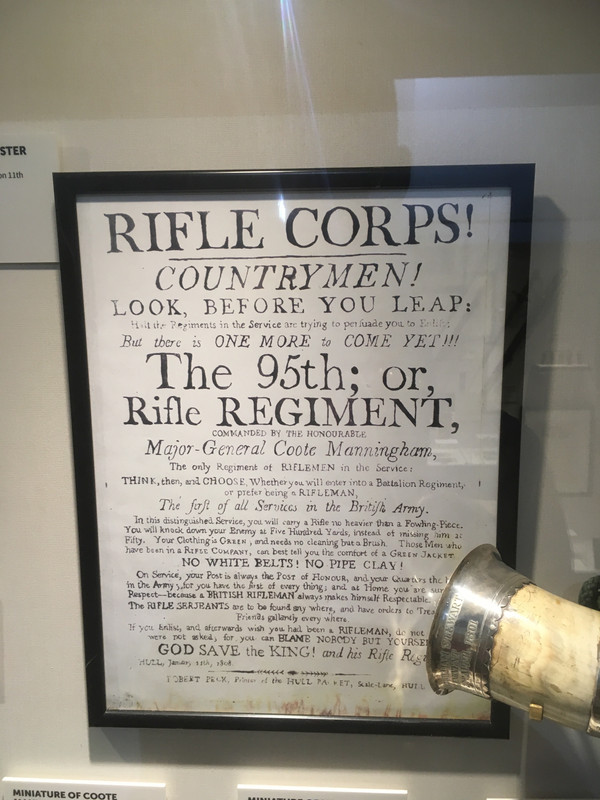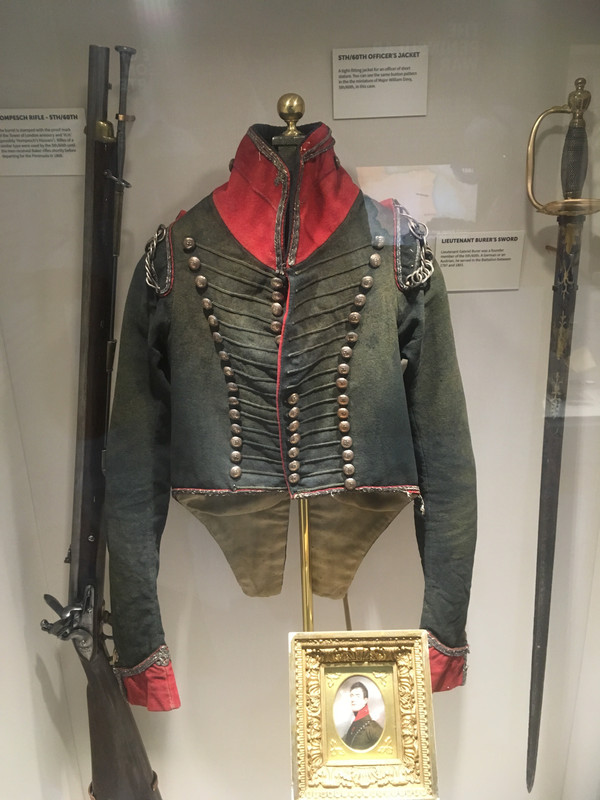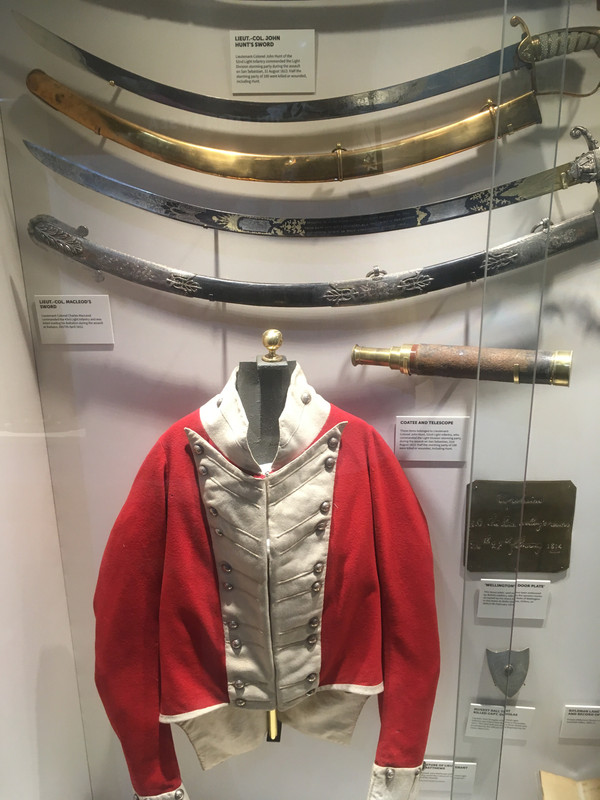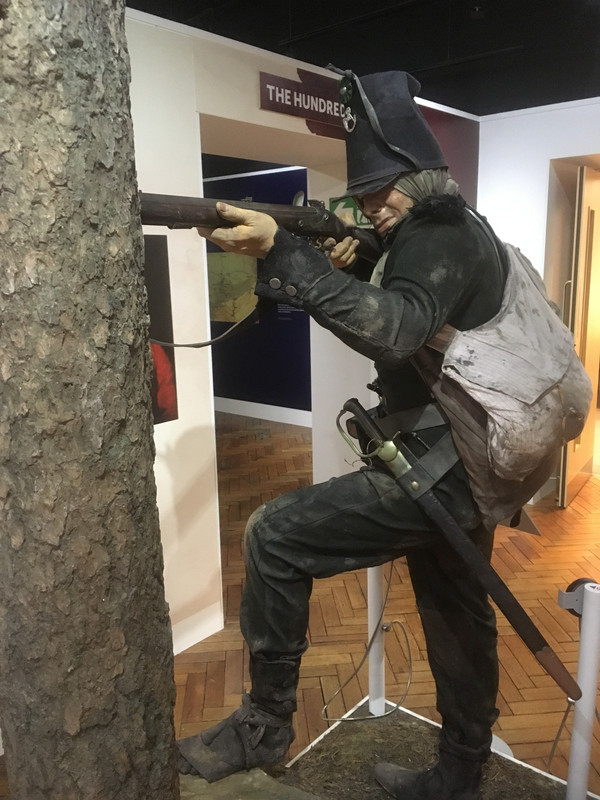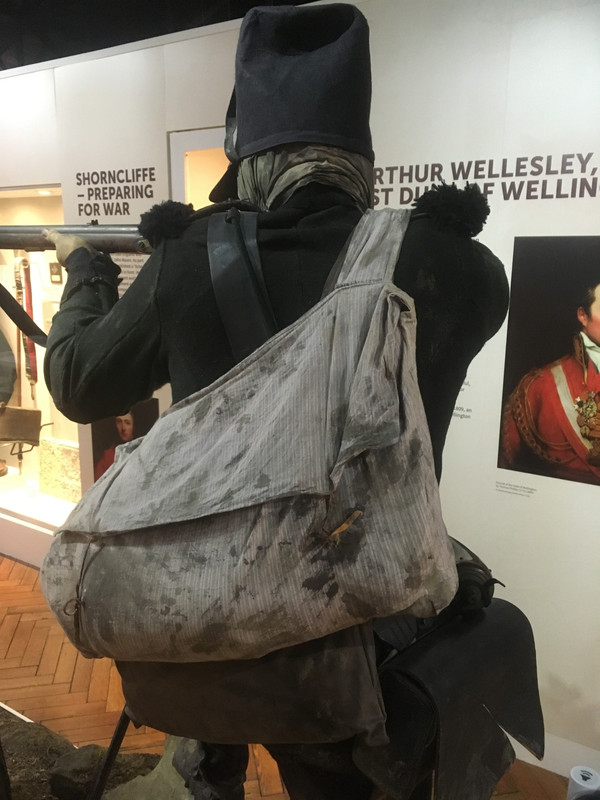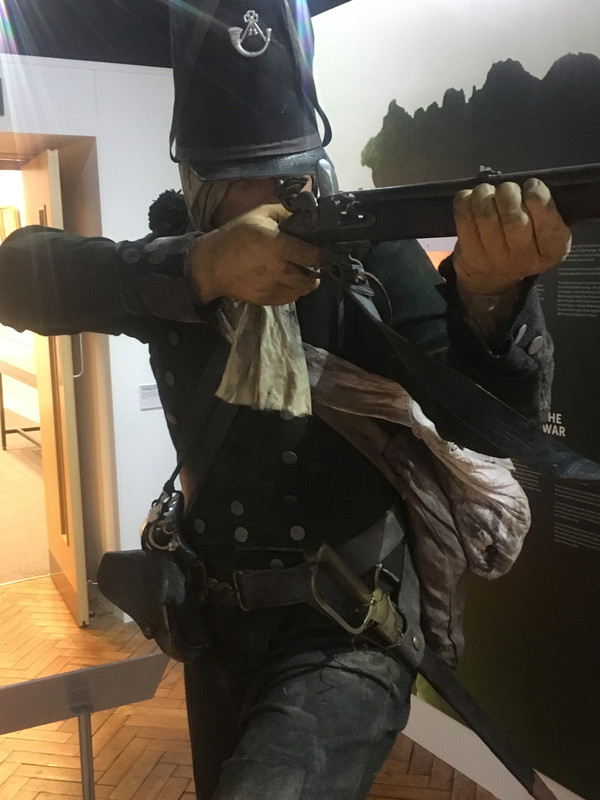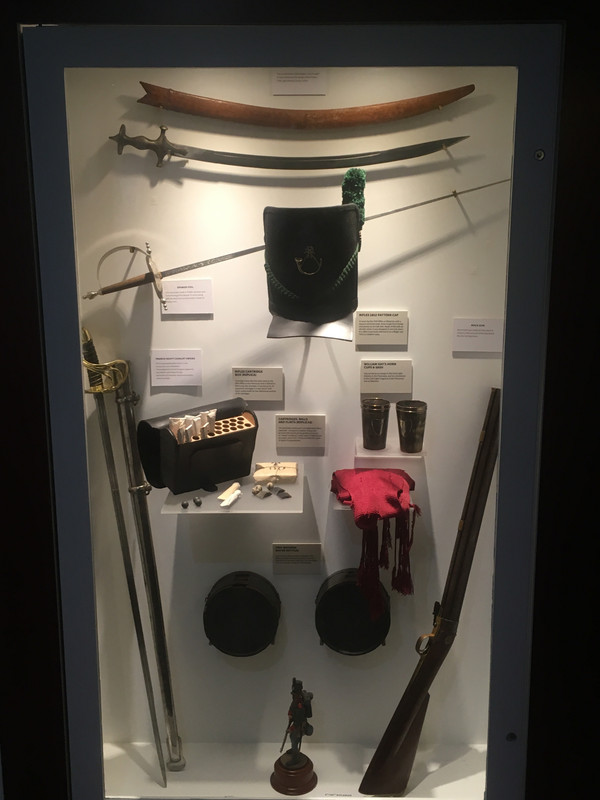 I loved the full scale rifleman and there are Baker and Brown Bess muskets to play with, real touch and feel stuff, super.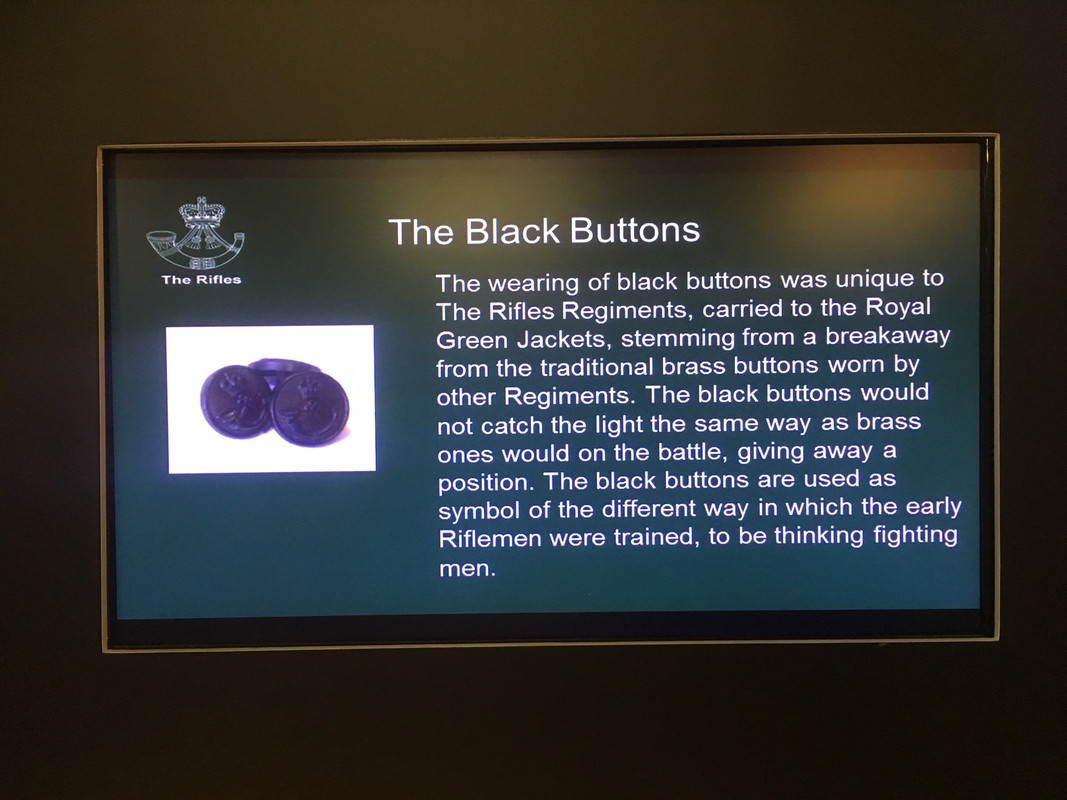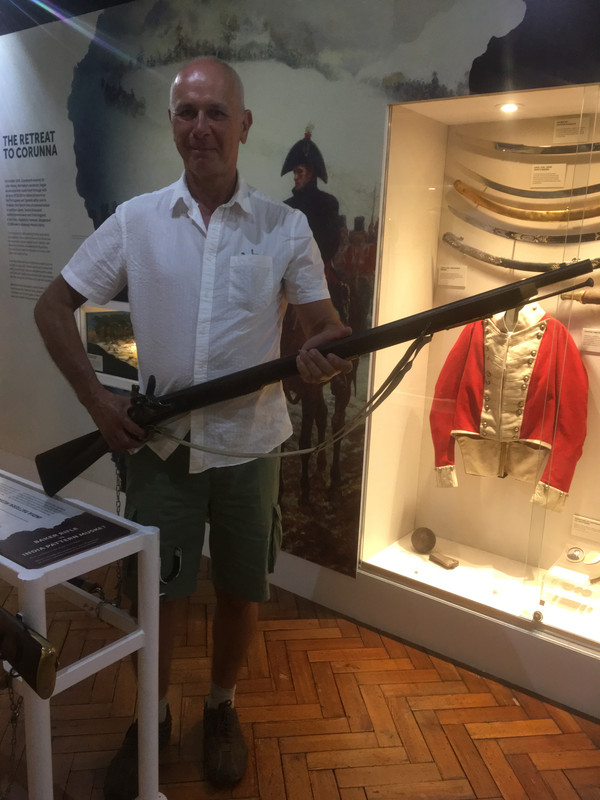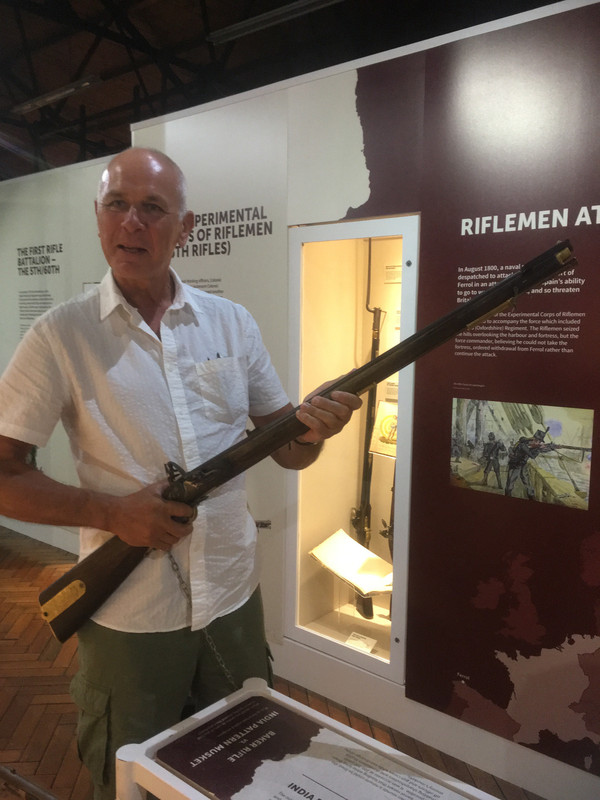 The Kincaid section has some super paintings including Ernest Crofts gun barttery.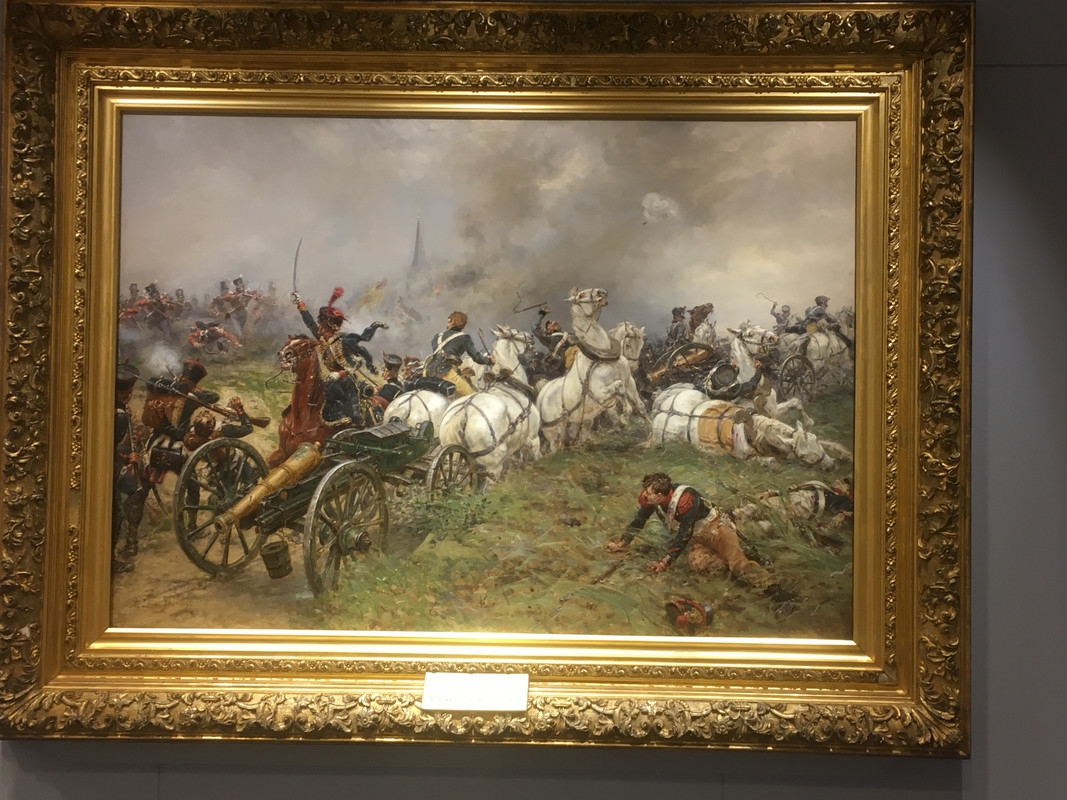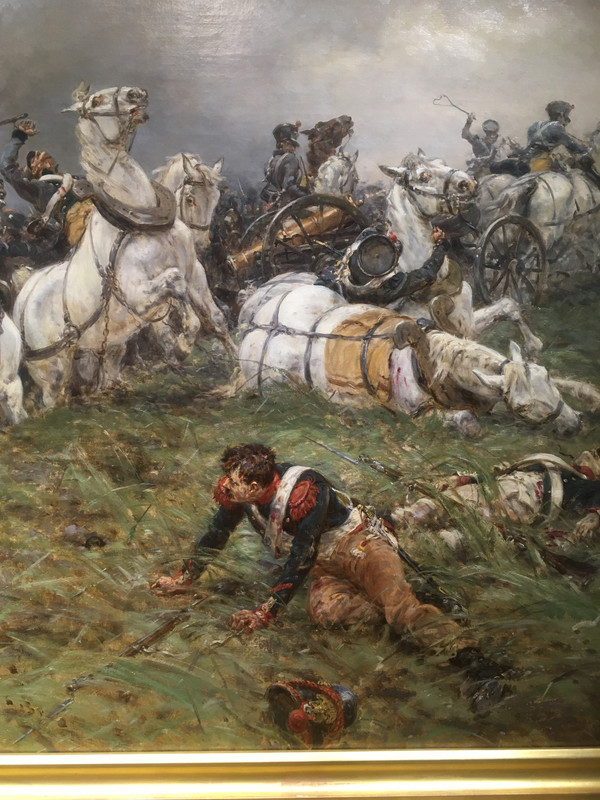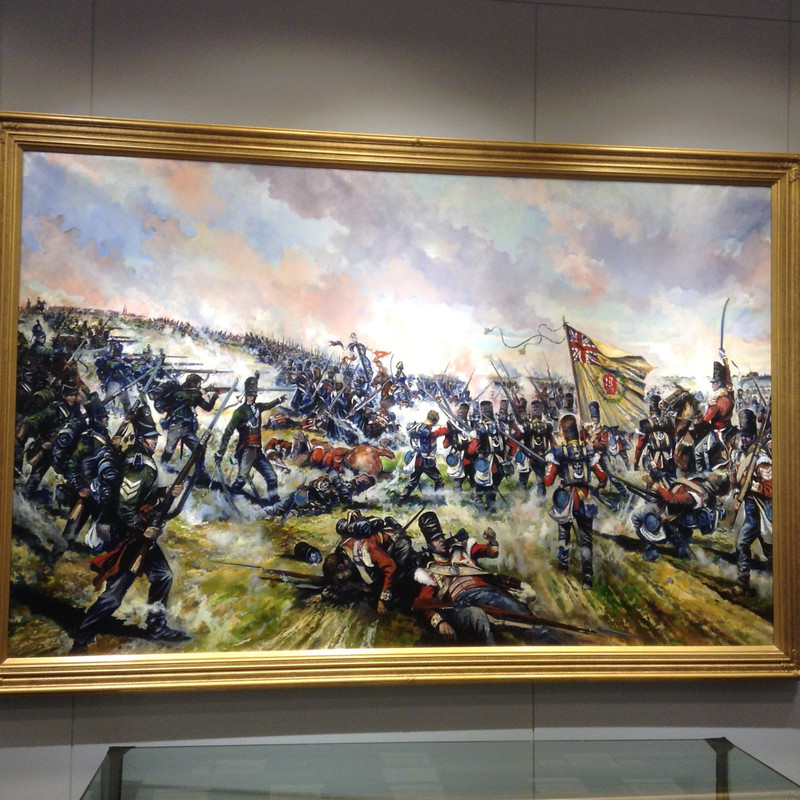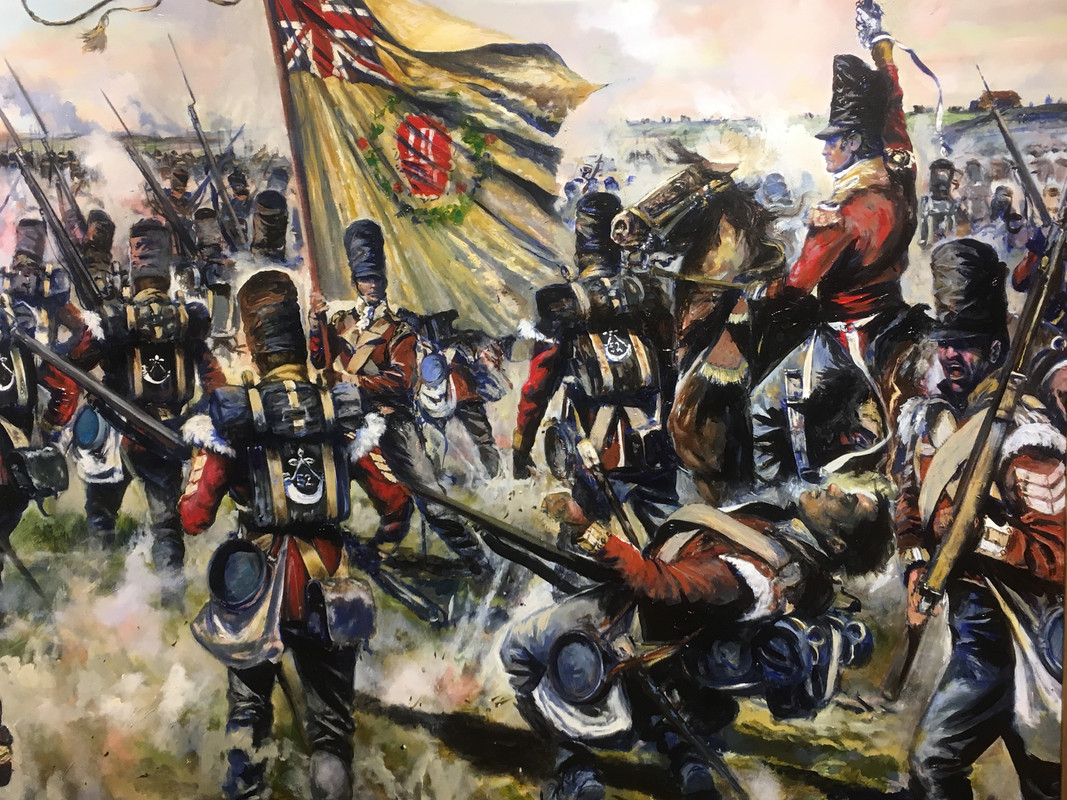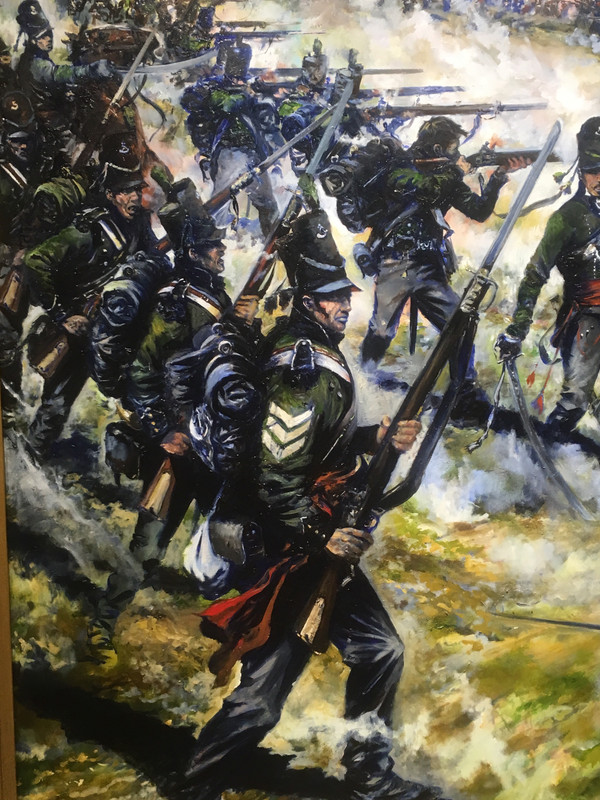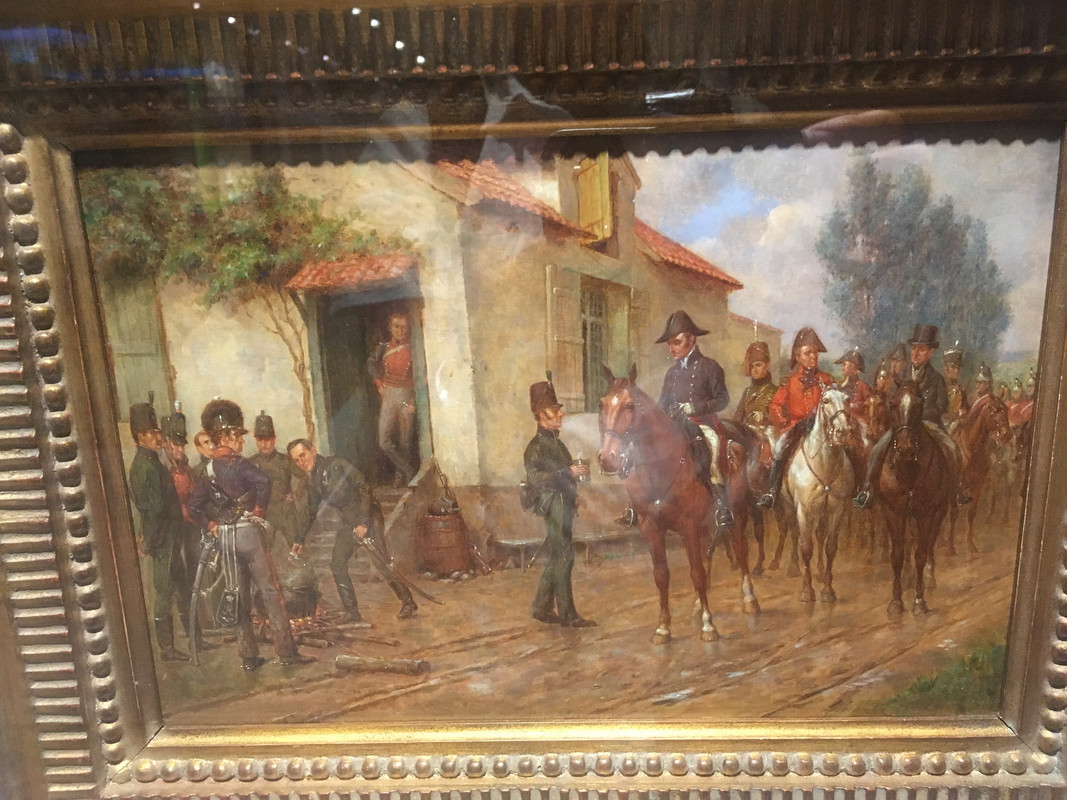 Sir John Moore is remembered.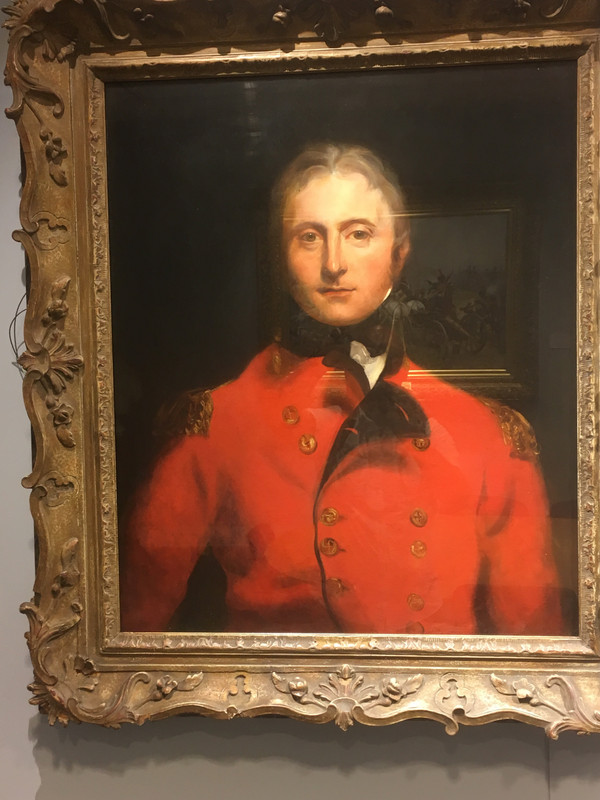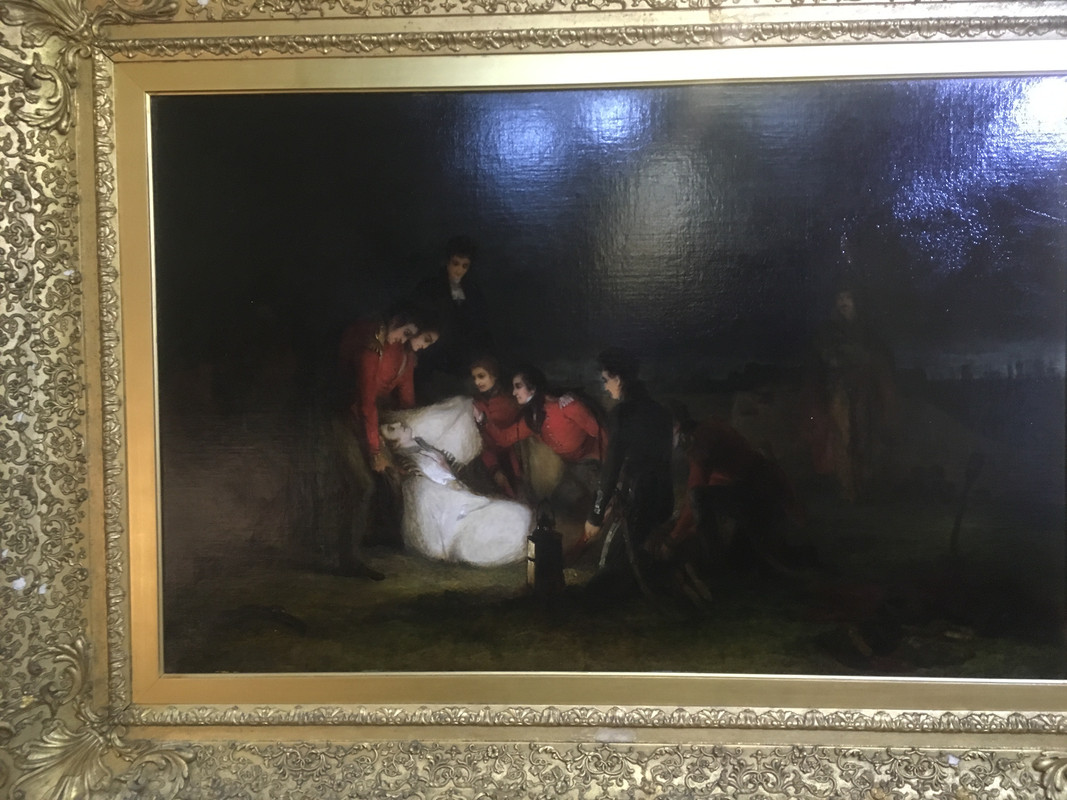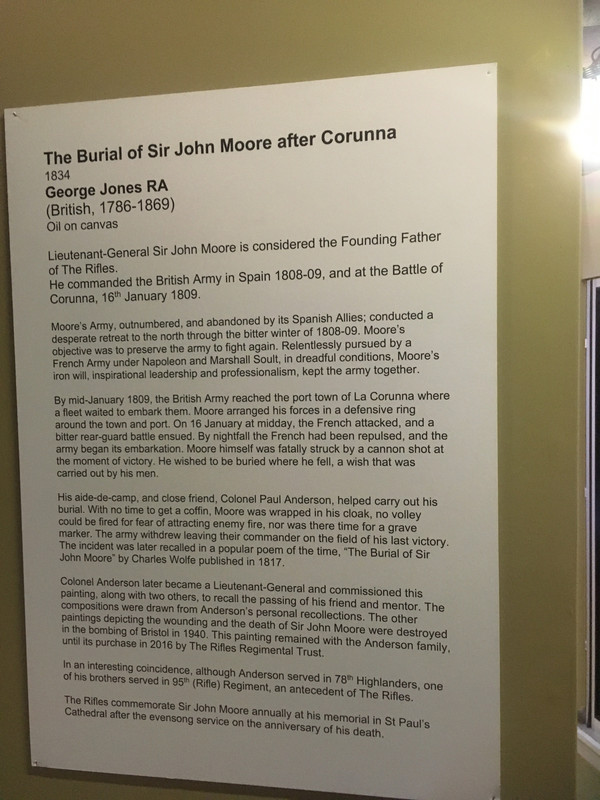 This museum also details the history of the light infantry from inception through the French Canadian wars, Napoleonic, Sikh, Boer, WW1, WW2, Kenya, Indonesia, Northen Ireland, Iraq and Afganistan.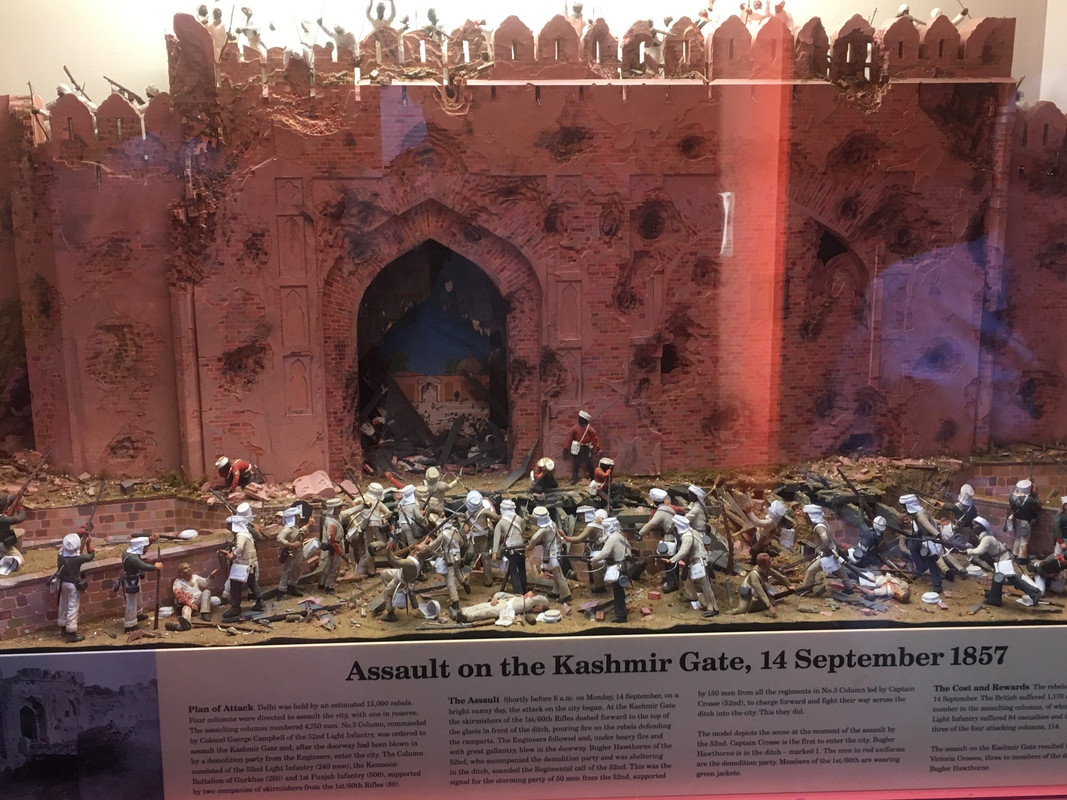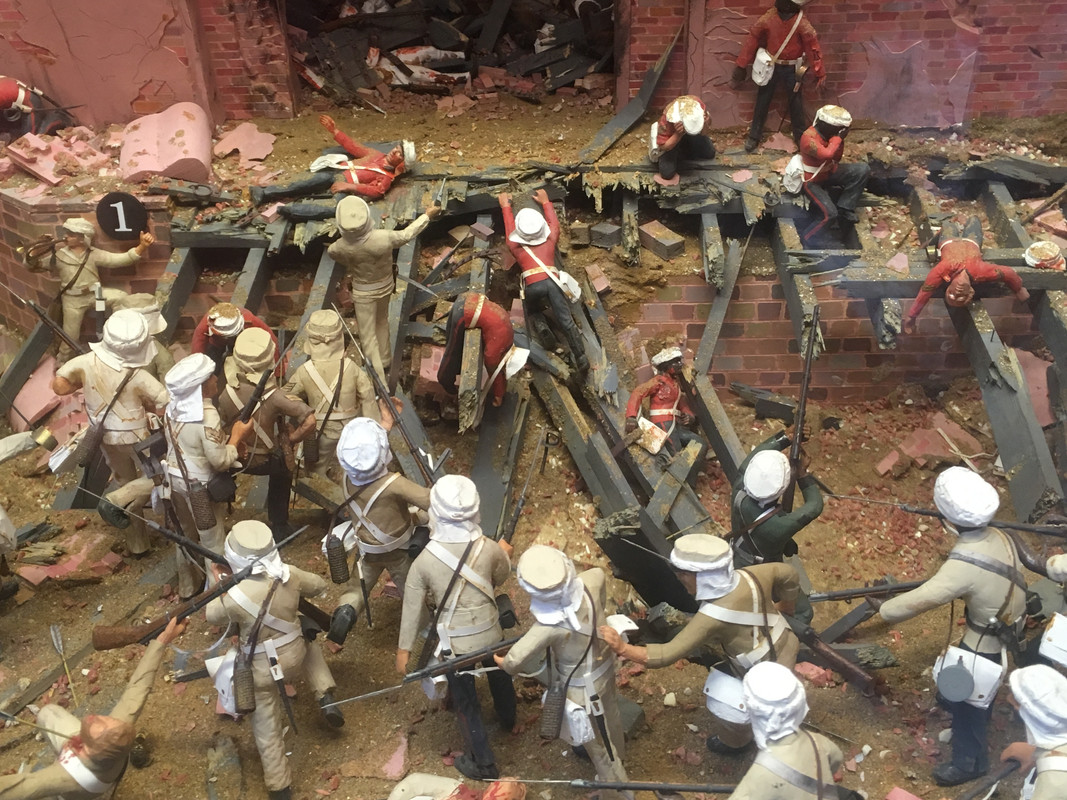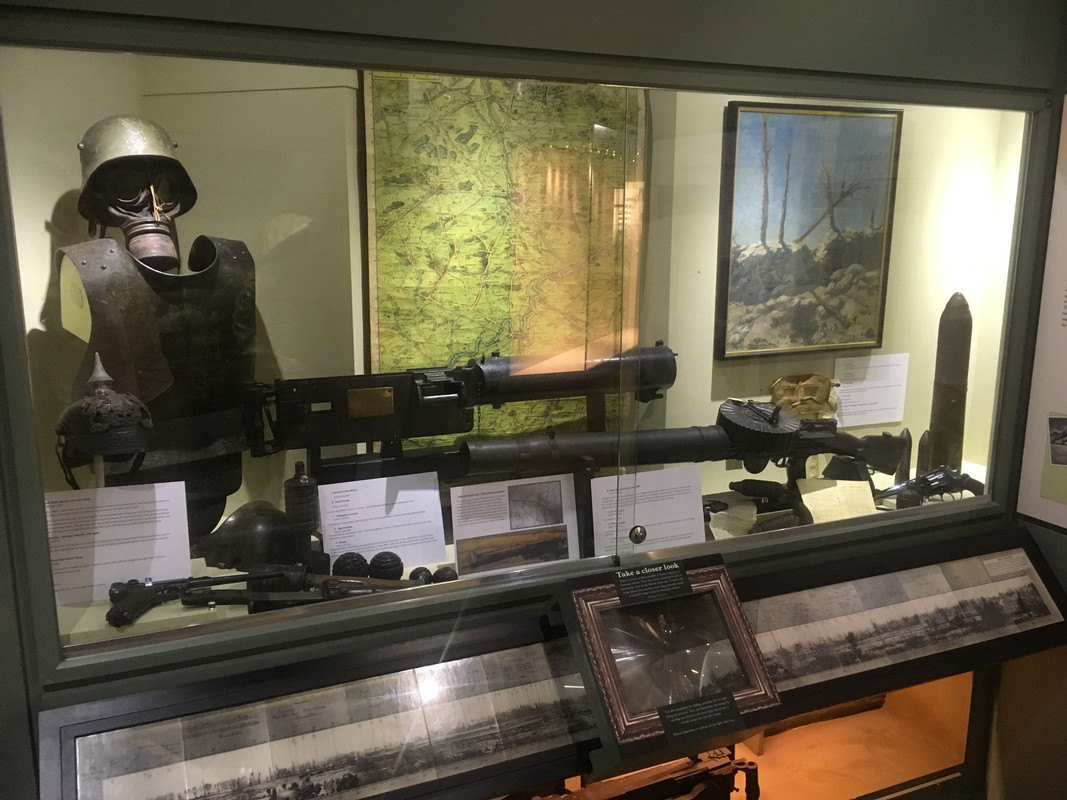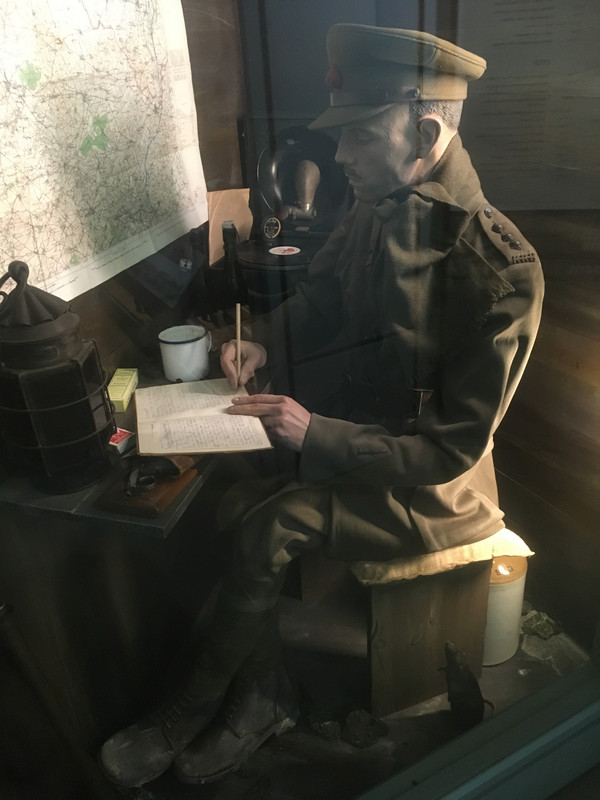 There is a huge amount to see and it is all cleverly done. Here you can pick up a Lee Enfield, let the kids put on battle dress, hats etc. The Feldmarshall demonstrates.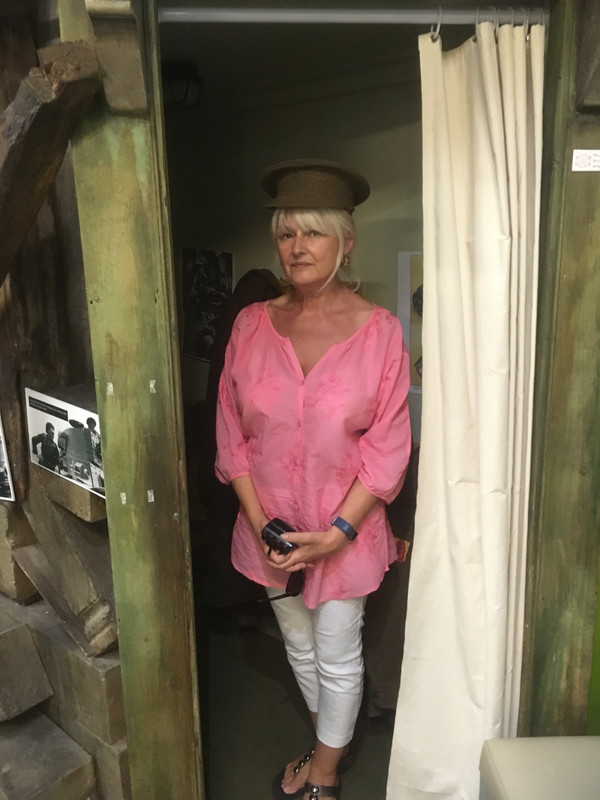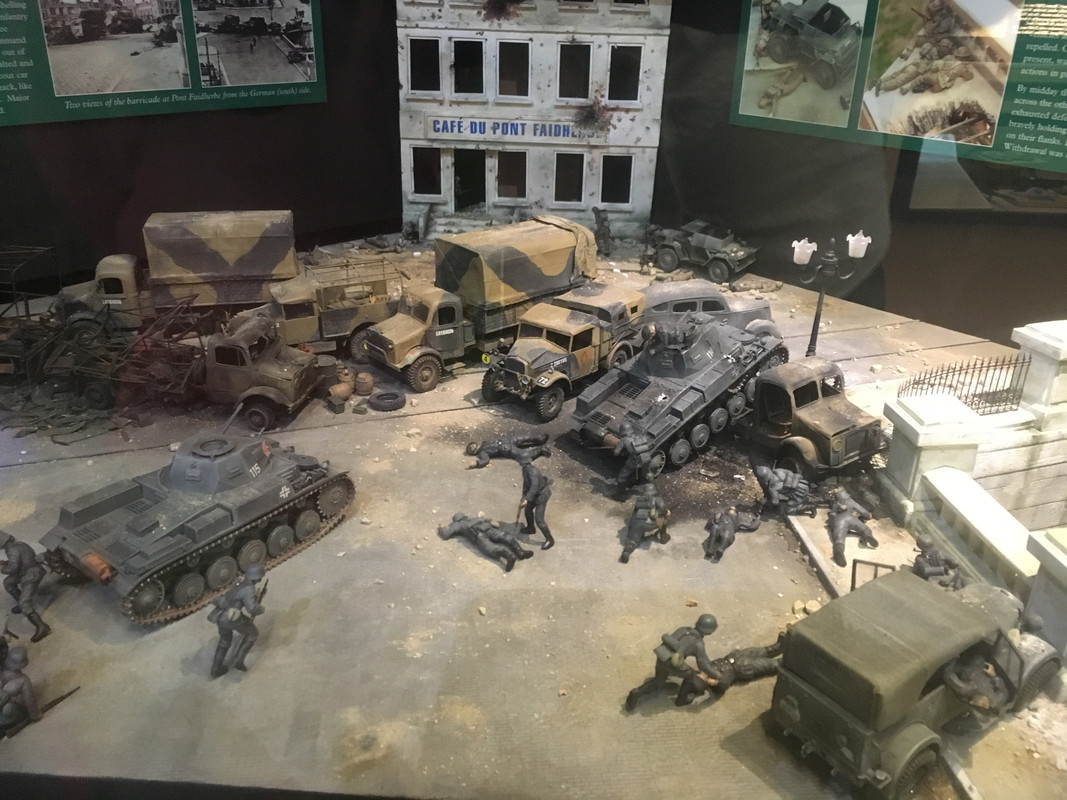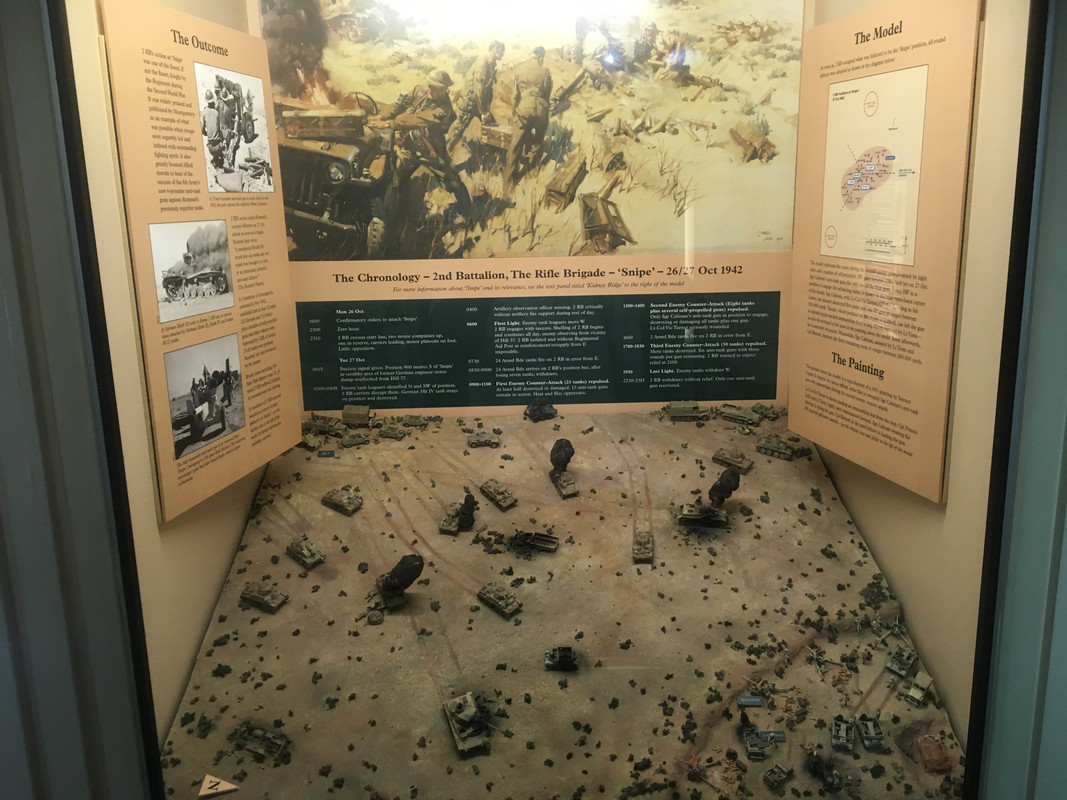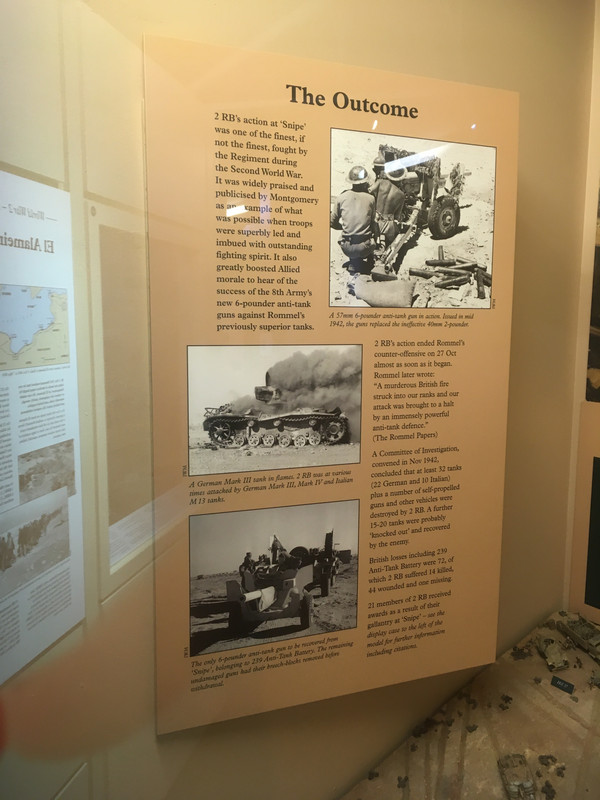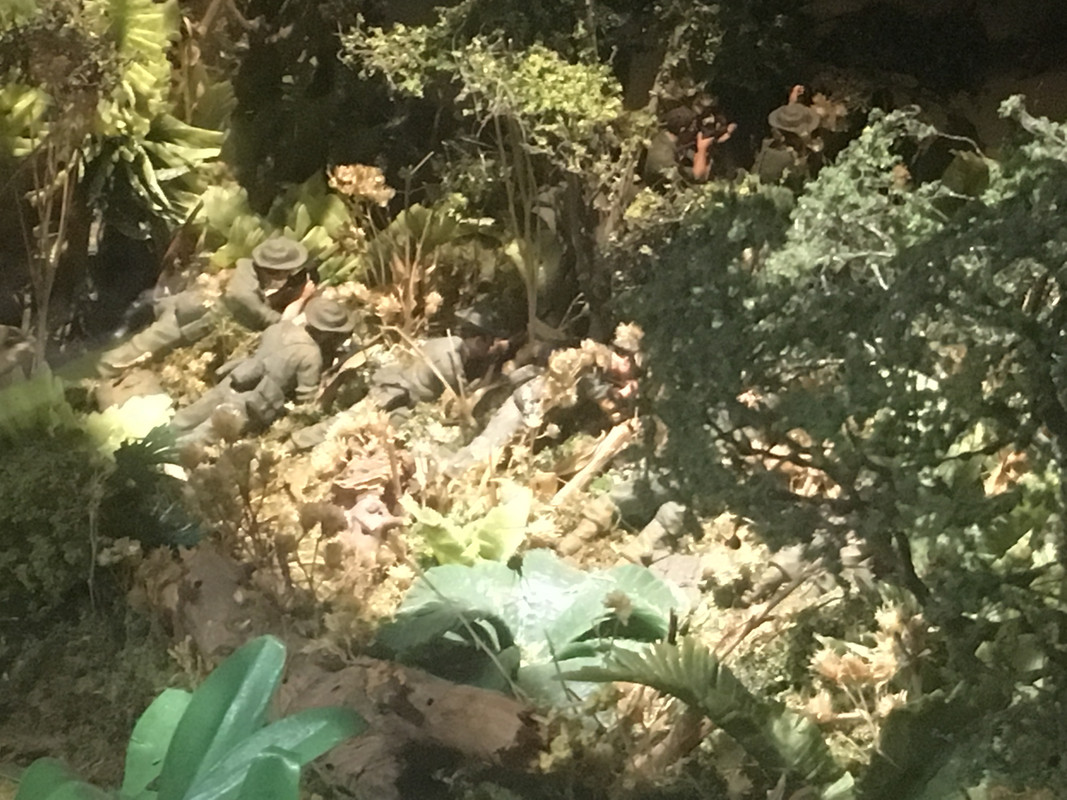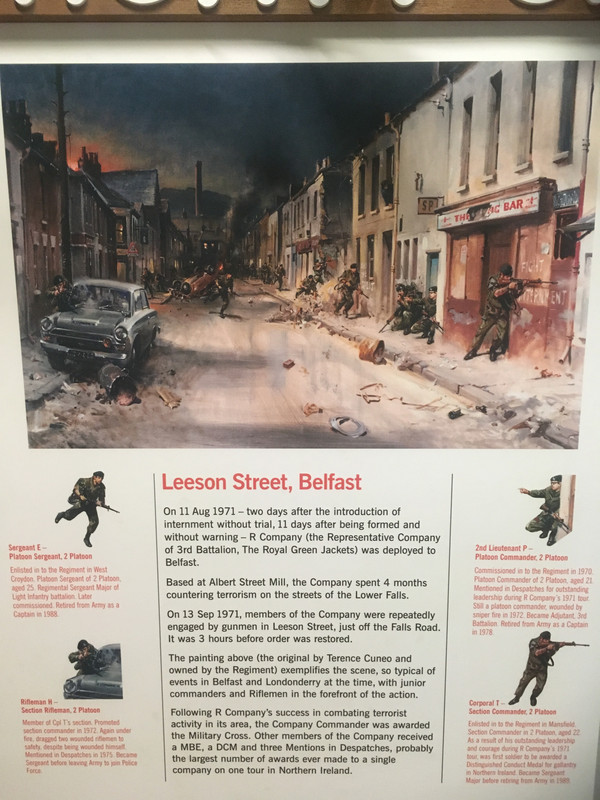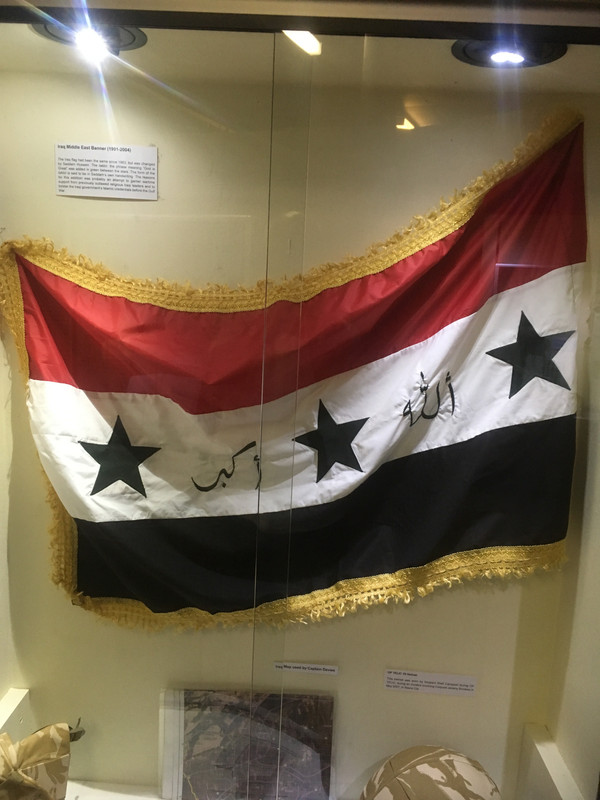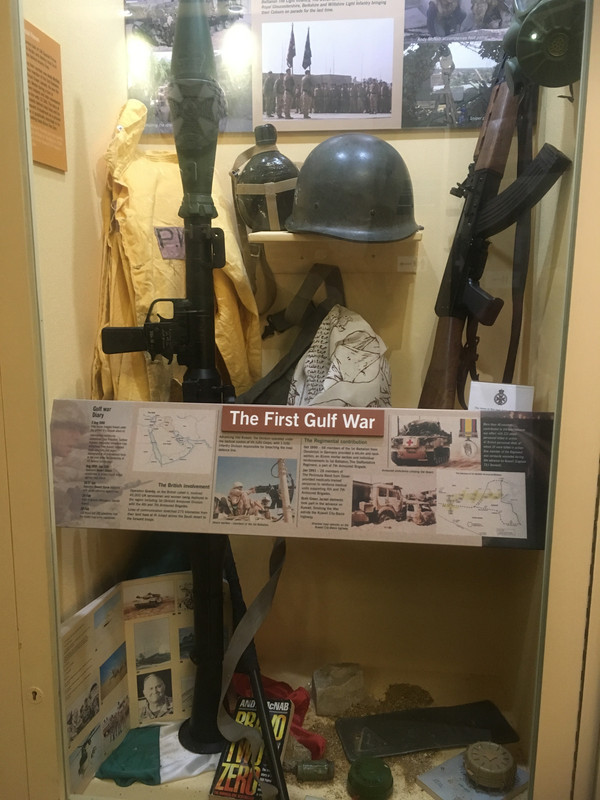 Try lifting the modern battle armour let alone run around.
There is also a memorial to the fallen since 2007, a section on Army sporting achievements and family support. I found the section on the bandstand bombing particularly moving.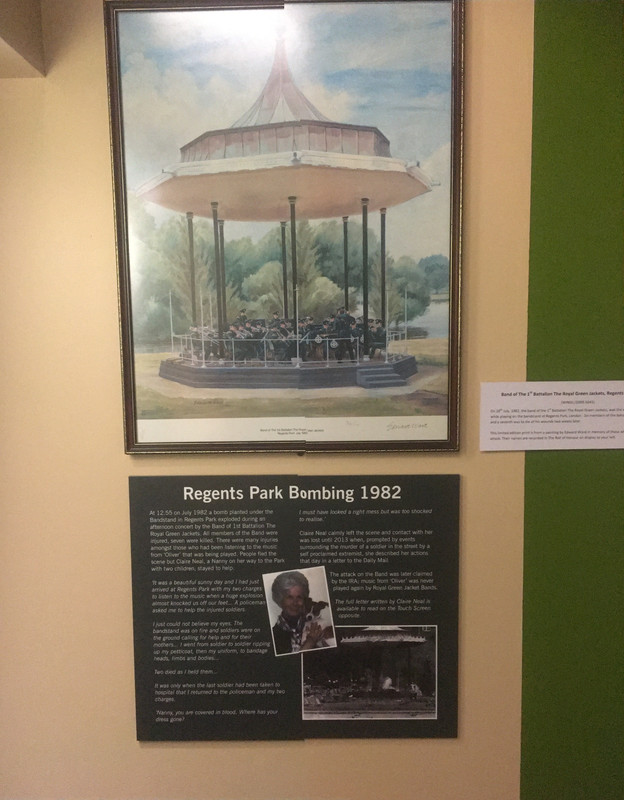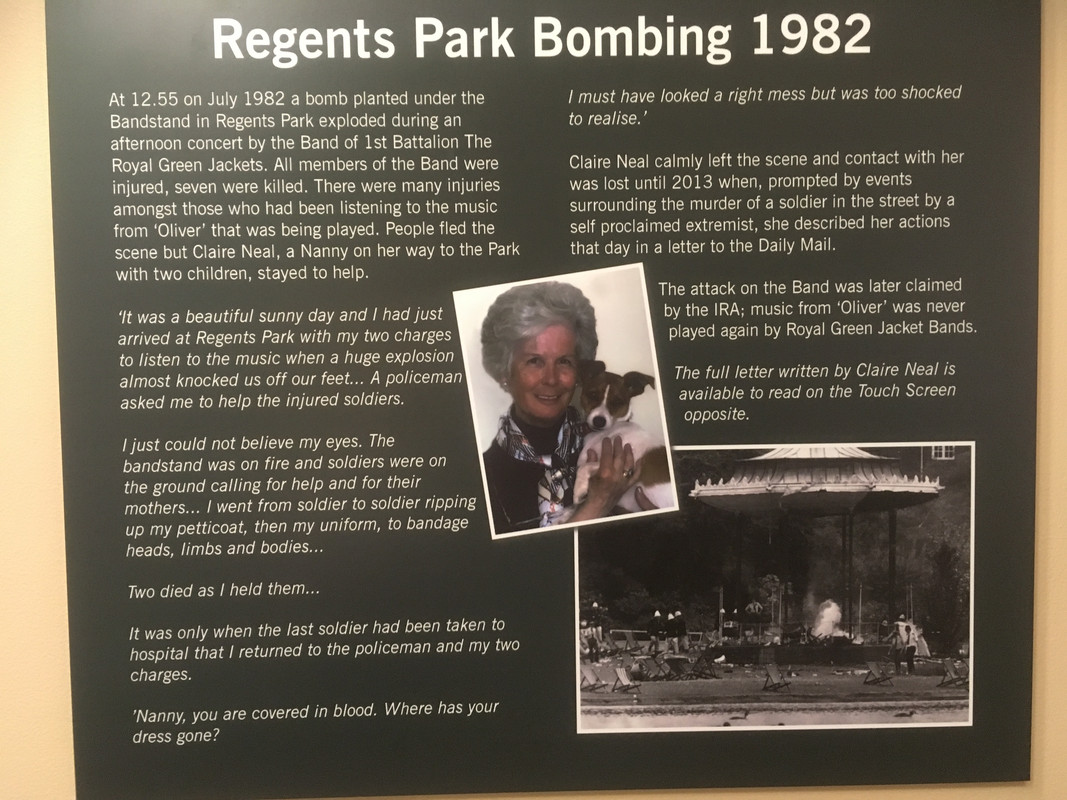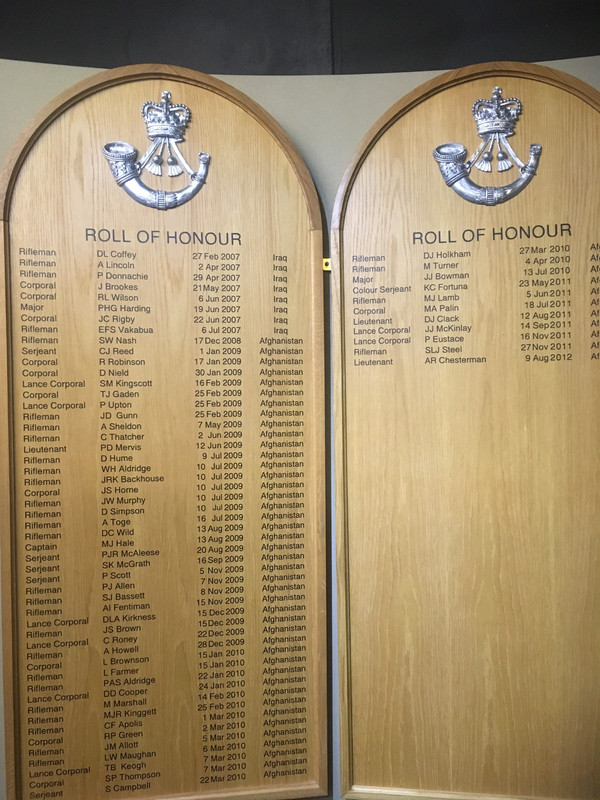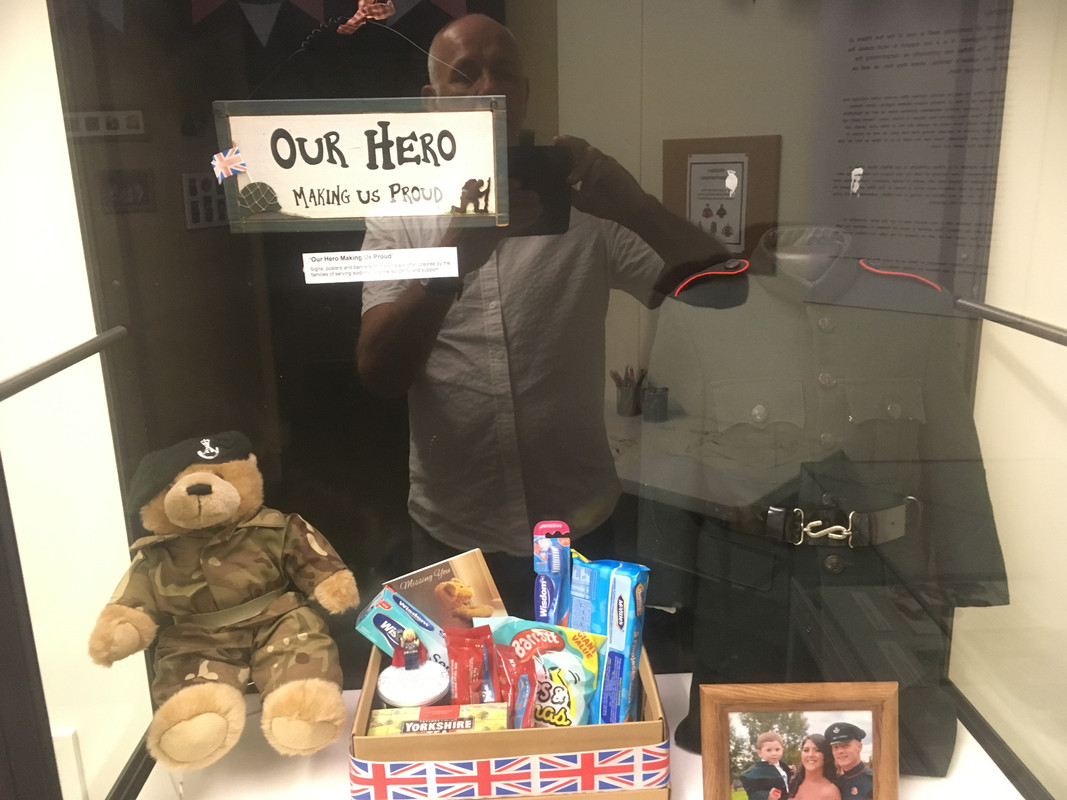 Pride of place goes to the many medals won and especially the Victoria crosses won by brave men of the unit.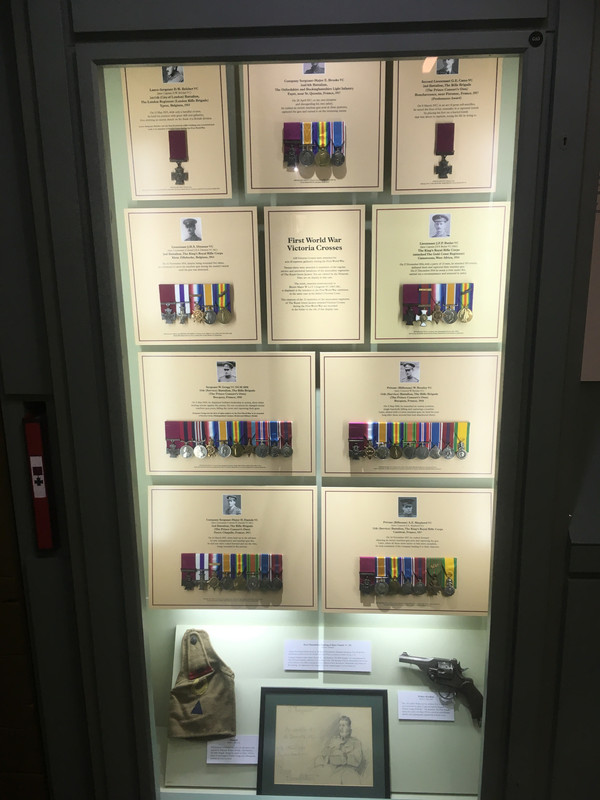 There is a souvenir shop for mementoes and books.
Clean toilets.
Highly recommended for the layman or the military buff.