Aoshima Shogun Command set, 1/35th scale. This is an long out of production set. I added some clothing details and hand replacements.
The standard had wire replacements at the top. The rear facing flag was made out of paper with hand drawn image.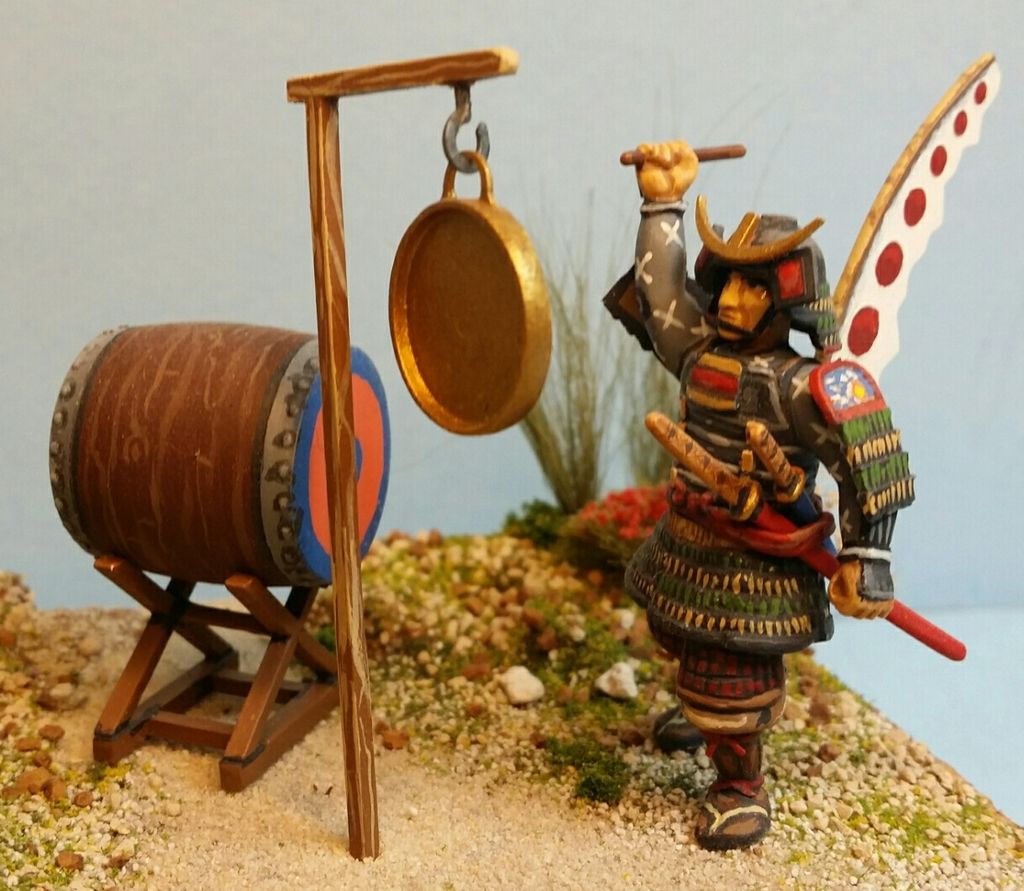 All samurai had there swords secured with electrical tape.
Shogun standards were made out of paper and styrene. Image was hand drawn. I used Vallejo acrylics throughout the build.
Hope you enjoy my humble vignette.
I've got a work in progress going of a different Aoshima Samurai set.
Bill