Hi,
I would like show you model Panzer IVD from Mirage Hobby (I think good modeller could make it awesome model) and few figures from Revell, Italeri, Orion, Matchbox and something else. I will never do the dioram of this meeting in desert.
Panzer IV D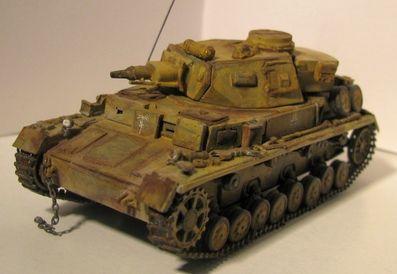 Tank crew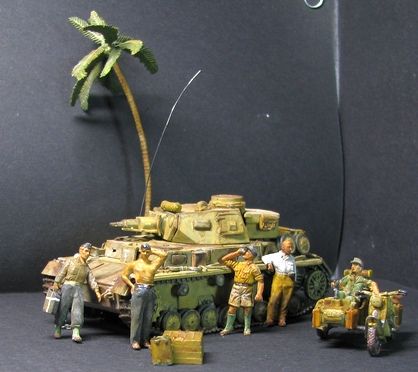 Troops (looking for ideal colour of uniforms DAK)

In old fashion style...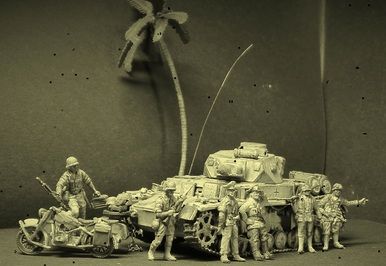 Feldmarschall?

Thank you for watching.