From my recent visit to London I have brought back very good memories of my daughter's graduation ceremony, quite a few photos of the places visited and a lot of pins for my growing collection.
But apart from all of the above, I also bought a figure from the ones that are sold in the countless tourist souvenir shops.
You may remember a previous post about the improving of another souvenir figure. In that case it was from a Swiss Vatican Guard I got in Rome a few years ago (the image I'm using as my avatar here in the forum).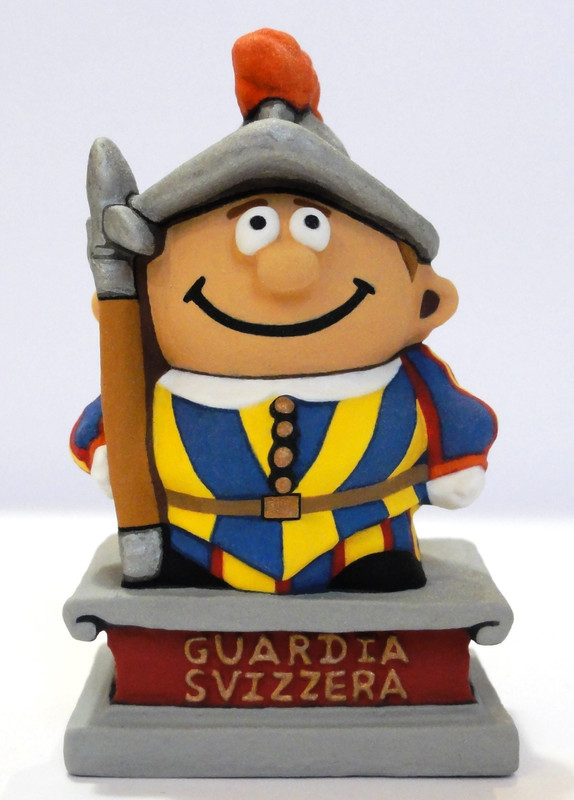 http://bennosfiguresforum.com/viewtopic.php?f=78&t=23441&p=256842&hilit=Swiss+Guard+cartoon+figure#p256842
In London I had several typical figures to choose from, mainly Beefeater Yeoman of the Guard, Metropolitan Policeman or Royal Guardsman. Since I was looking for a cartoonish looking figure, I chose the latter.
This is the figure, roughly 1:32 - 54mm scale, as you can see in the first picture: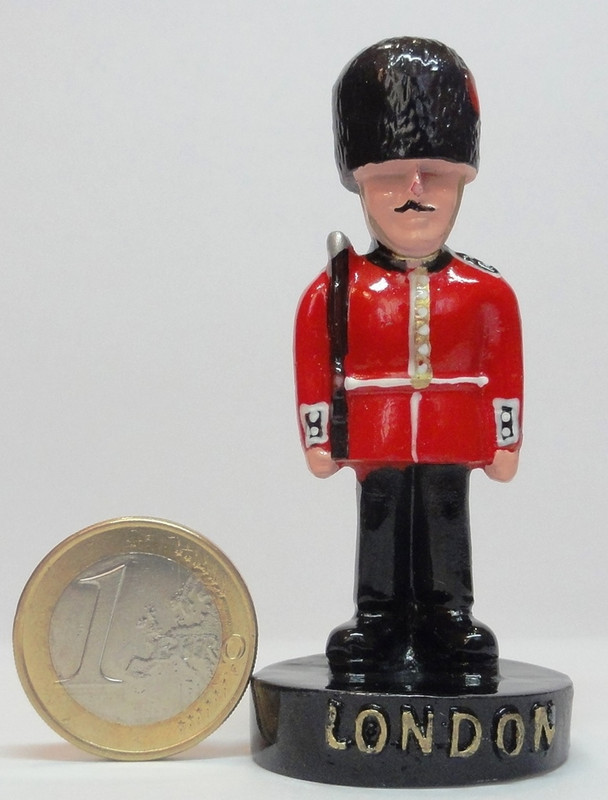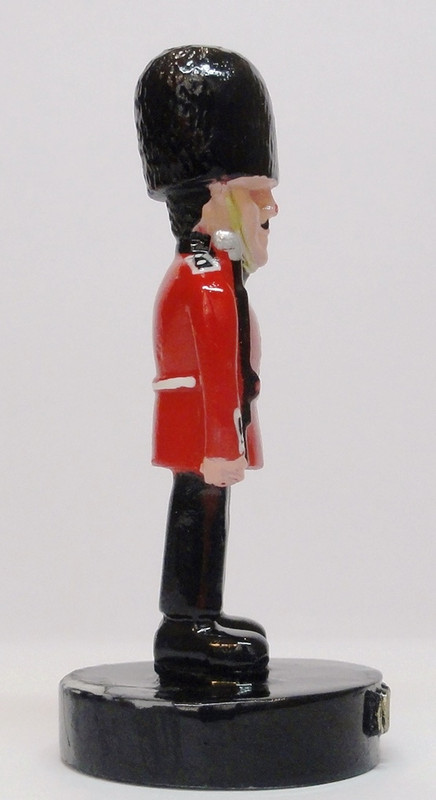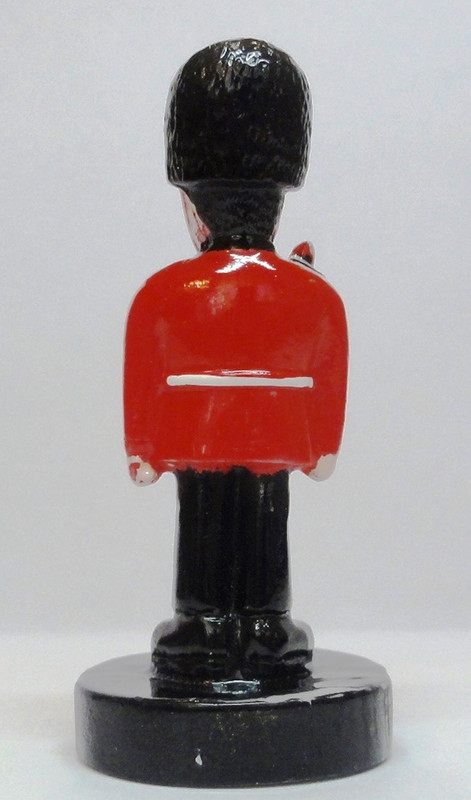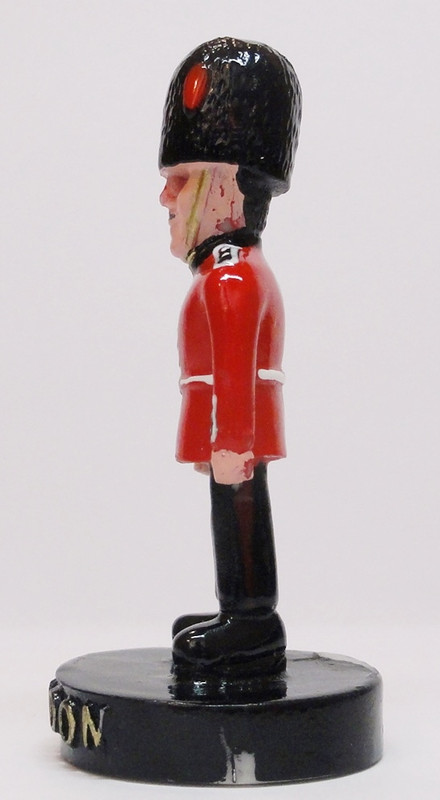 It's not too badly painted, but I hope to improve it somewhat.
One more project to add to the several that I have already started. That's why it takes me so long to finish each one, hahaha.
I will post the progress of the work.
Santi.