22-Oct-2021
Well, I reckoned this excellent little white metal kit from Latorre Models had languished in my stash cupboard for long enough.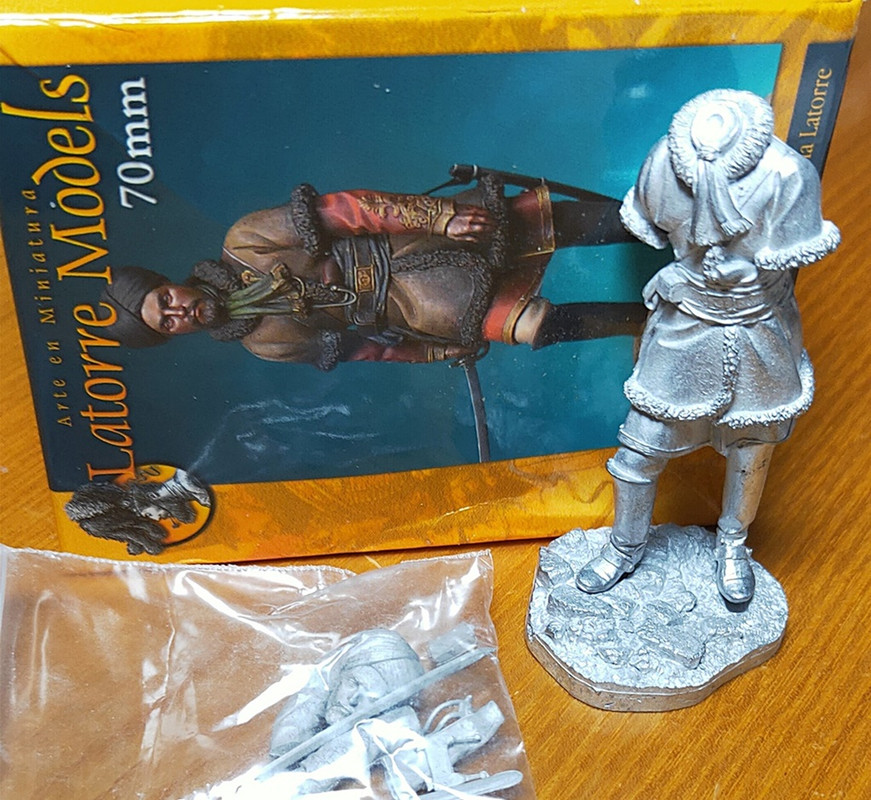 23-Oct-2021
So I un-boxed him, cleaned up the parts, then drilled and added some locating pins from straightened paperclips. Gave the parts a wash with soapy water, let them air-dry overnight, then slapped a coat of primer onto them.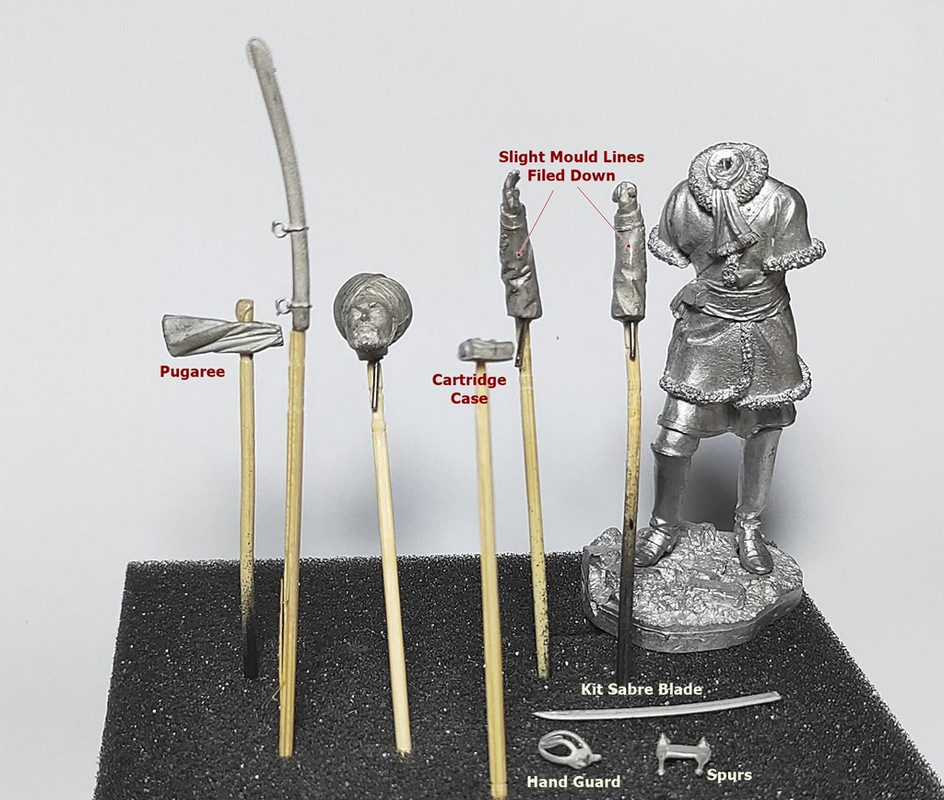 24-Oct-2021; Morning
The first coats of paint were applied in the morning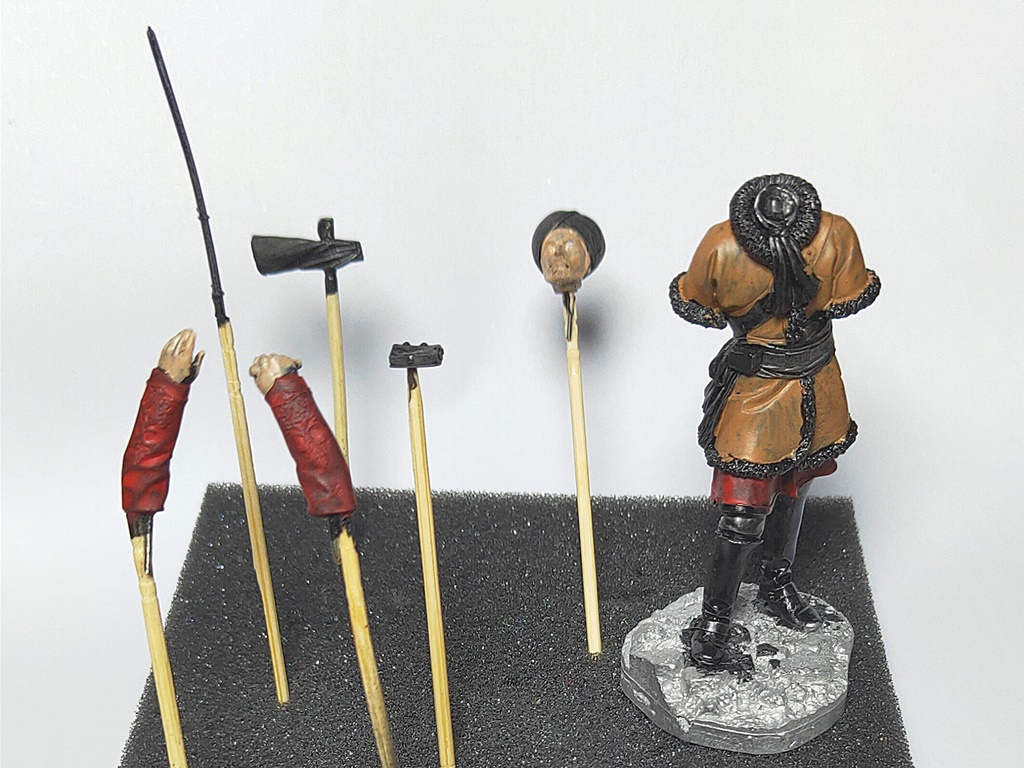 24-Oct-2021; Evening
By evening, things were beginning to look a bit better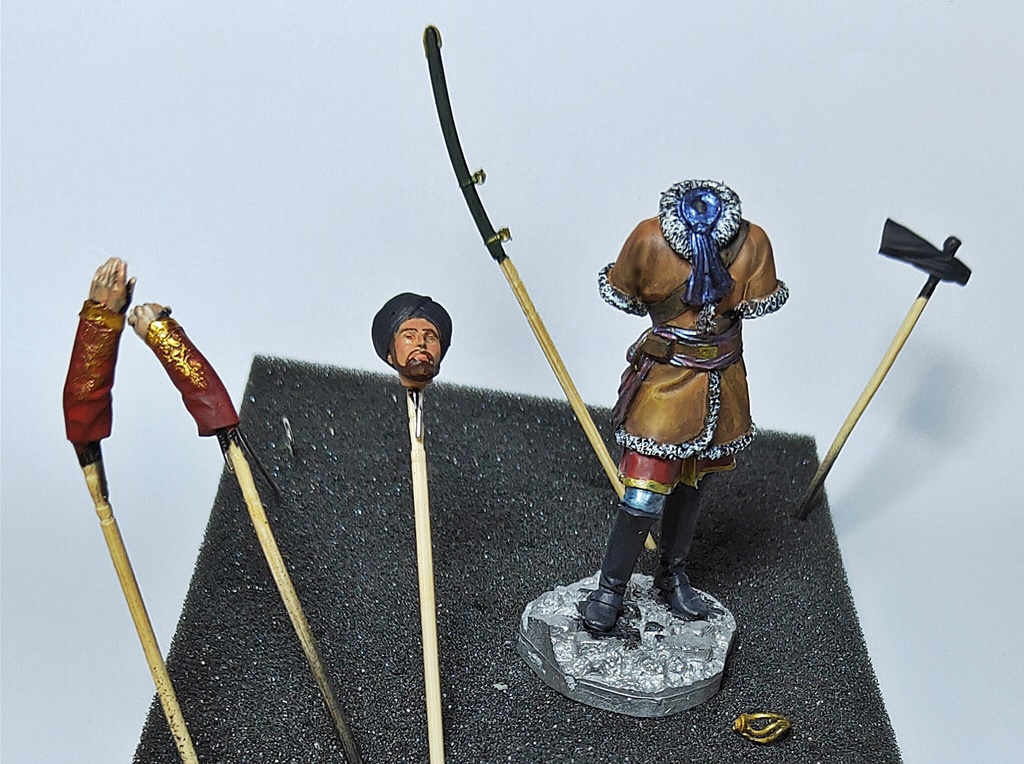 26-Oct-2021 Morning
Straps for his scabbard weren't supplied, so I poked some silk thread through the tiny holes in the scabbard, twisted them together and held them in place with a dab of PVA glue
26-Oct-2021; Evening
Almost finished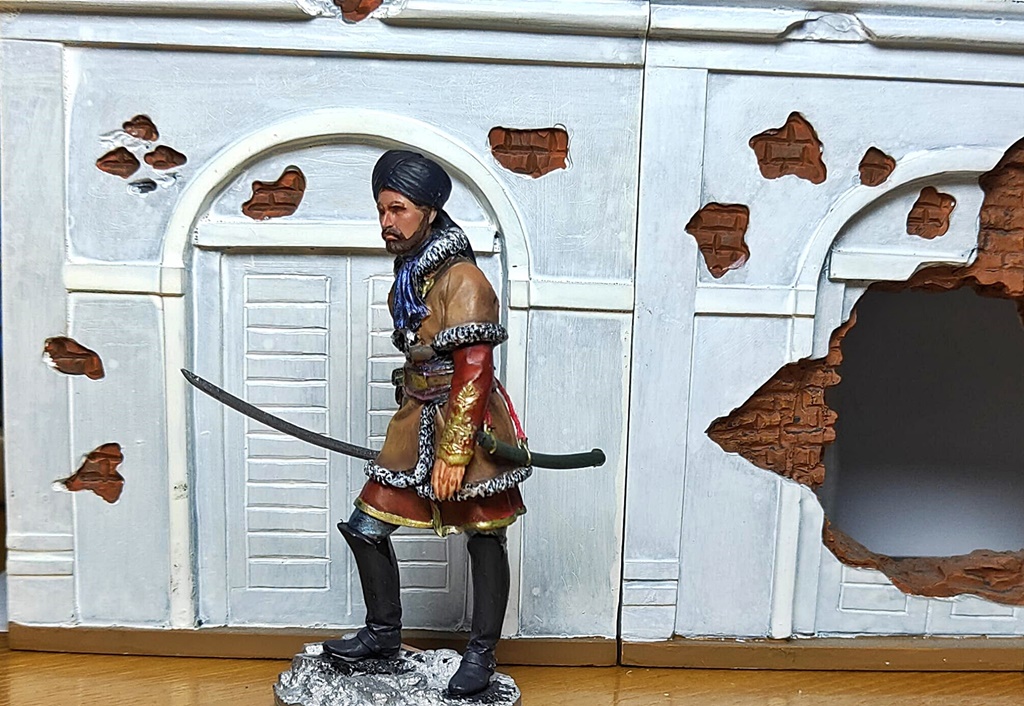 CONTINUED IN THE "OTHER SCALES GALLERY"