I think most people have seen Frank Frazetta's artwork at some time or other.
"Death Dealer" features on various book and album covers.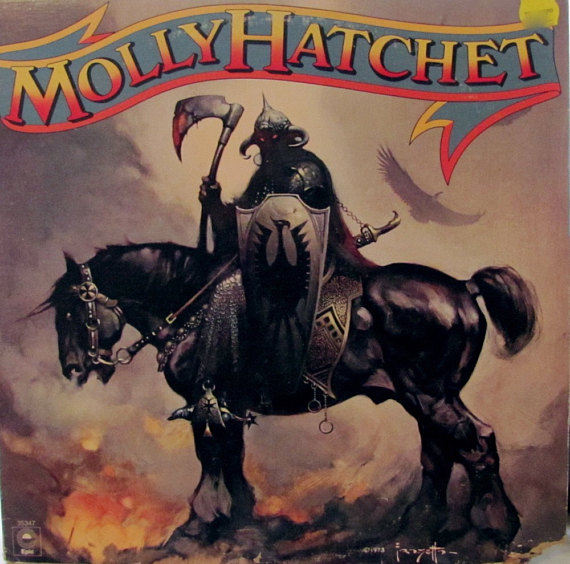 I bought Kabuki Models 75mm resin example a few years ago. The crisply detailed castings are excellent -- and not too brittle.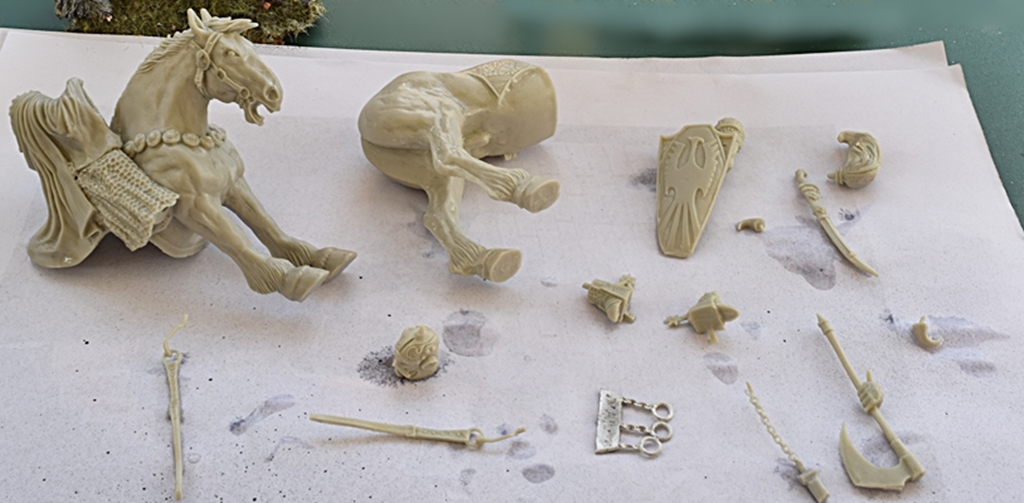 I particularly wanted to display him along with my first set of Pegaso's Wandering Knight and Vlad Dracul figures. There's a very slight size discrepancy between each company's interpretation of 75mm, but nothing to get too excited about.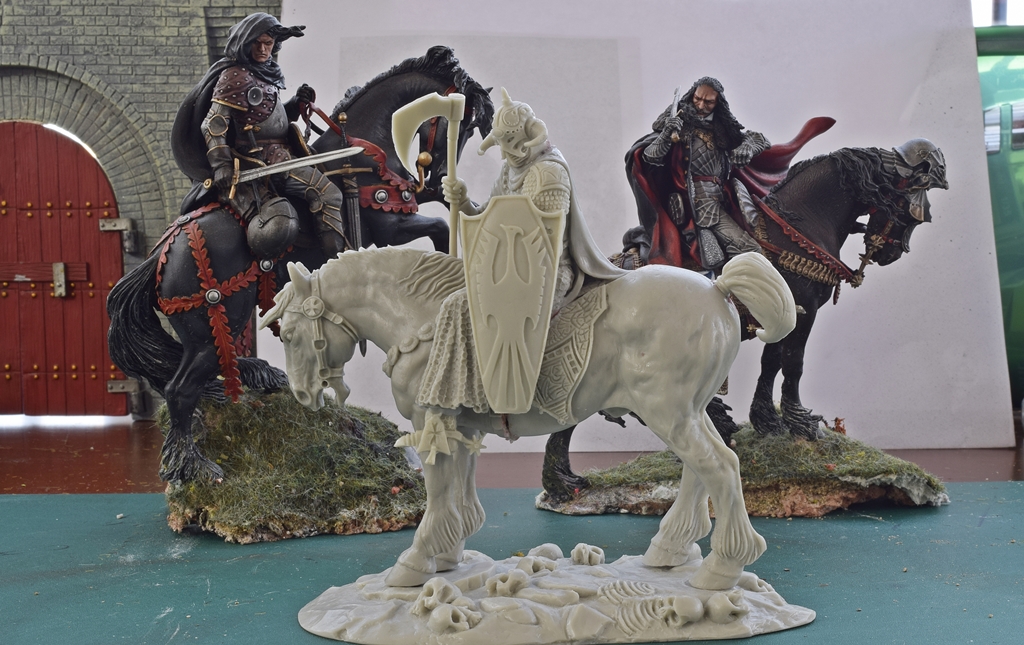 So after removing the right hand and left arm from the dry-fit test run, it was time to slap on some primer and get a bit of color onto the castings. I used black gloss primer on both the figure and the horse, and left it to dry overnight. Next day, various shades of the basic colors were applied in layers, using Vallejo acrylics.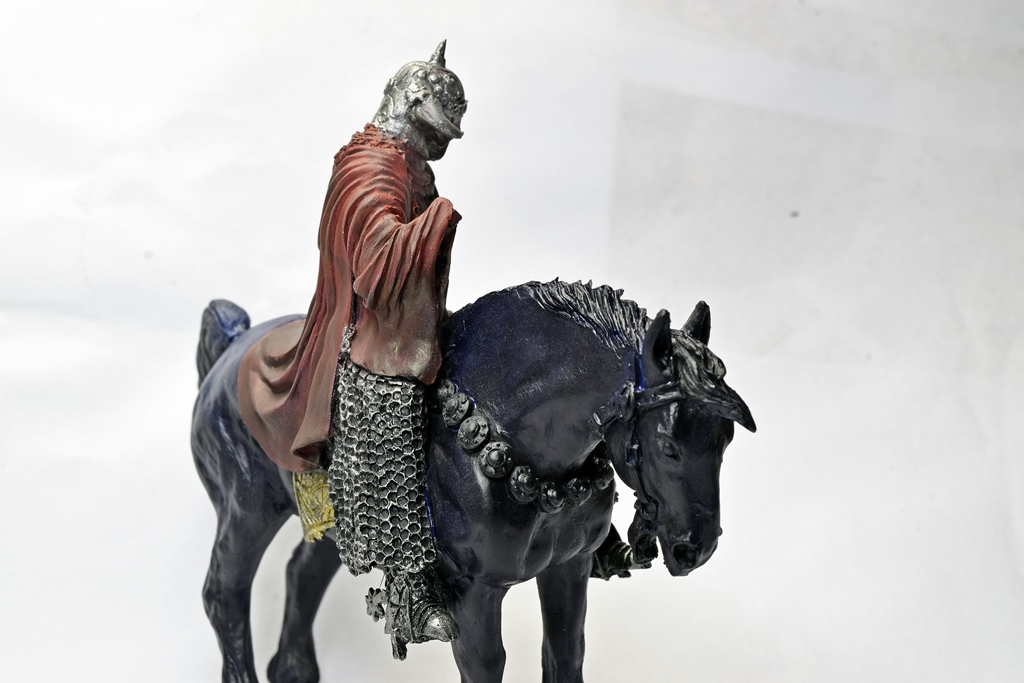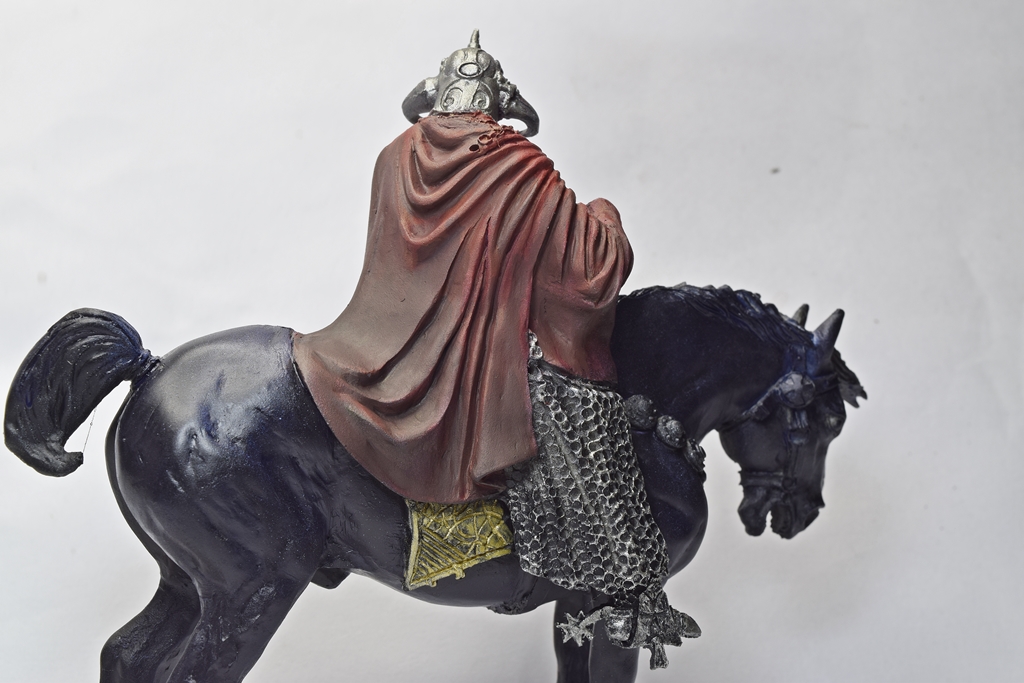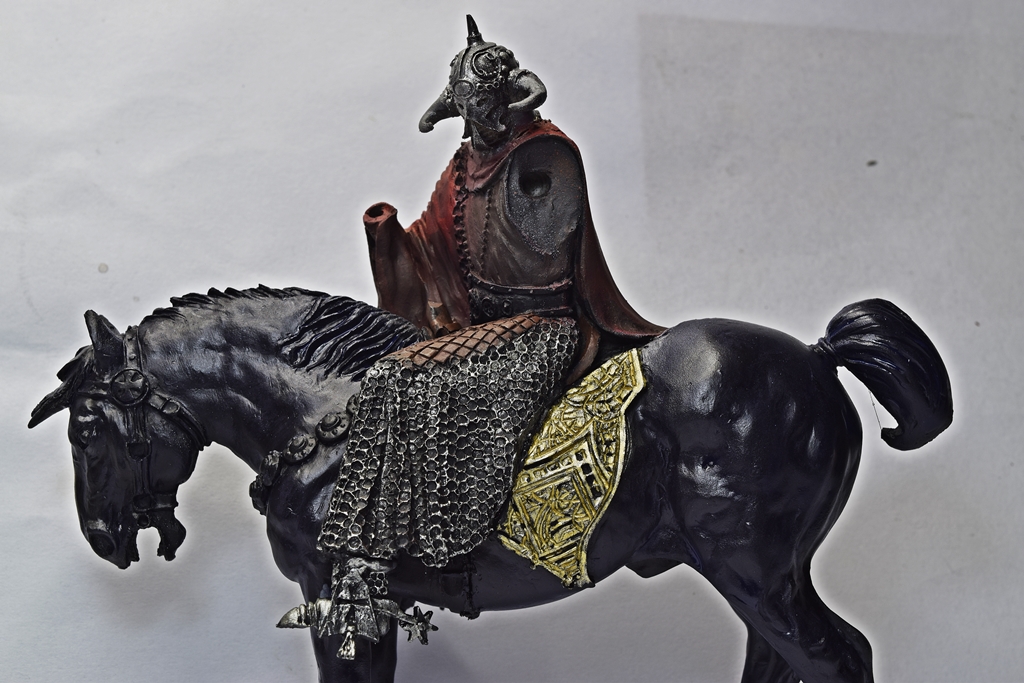 Two days later, and I began to concentrate on the details, while also adding increased definition to the highlights and shadows.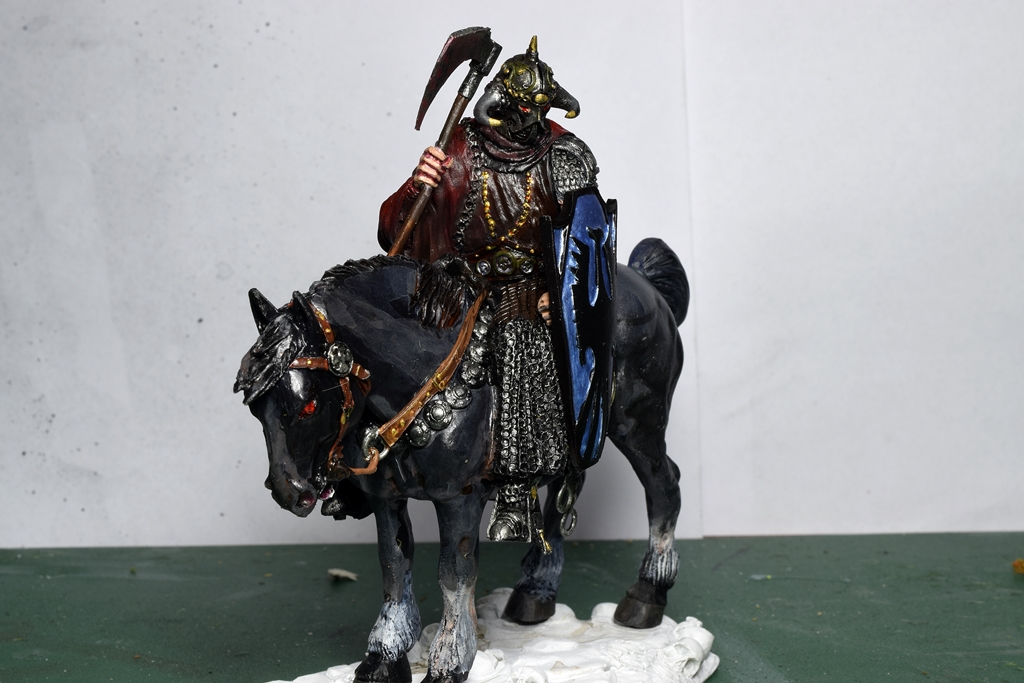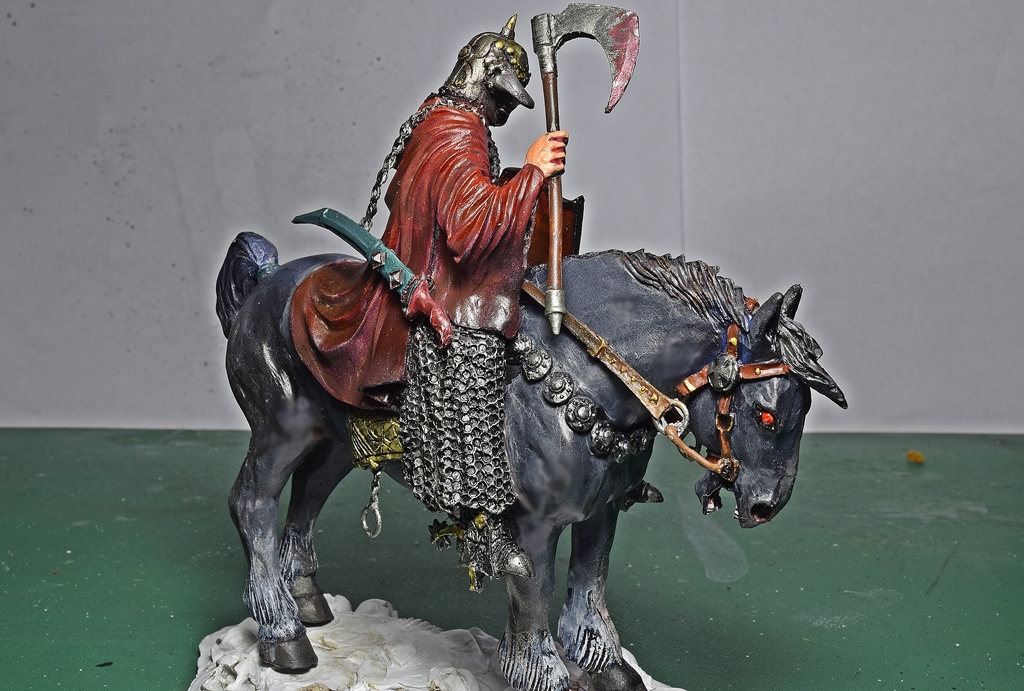 And naturally -- by some unholy cosmic law I managed to attach his sabre the wrong way round.
An easy enough fix though.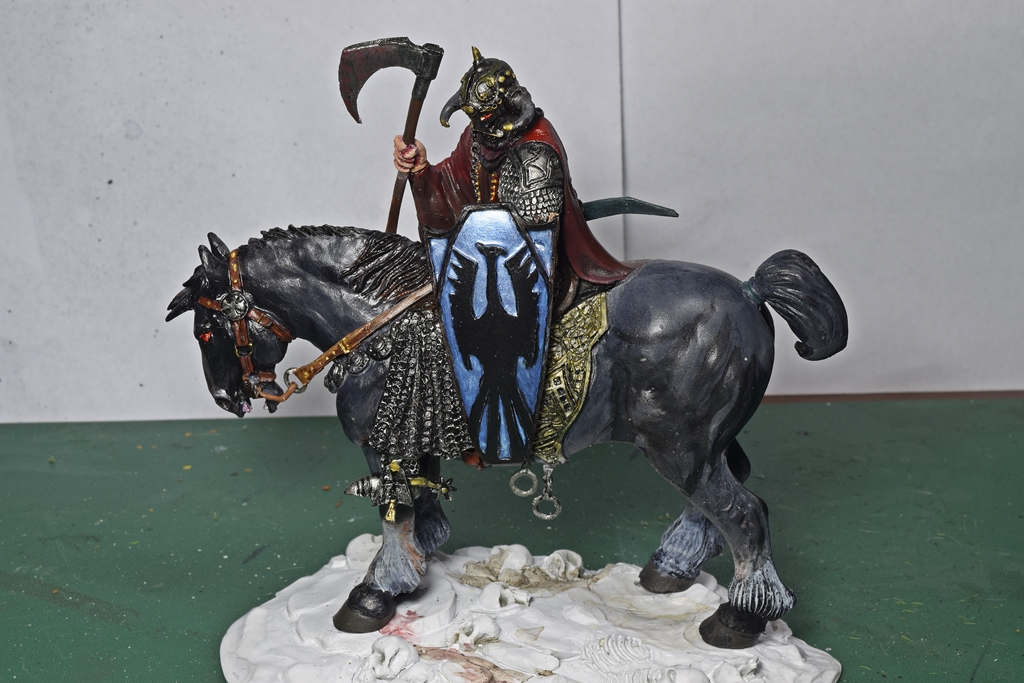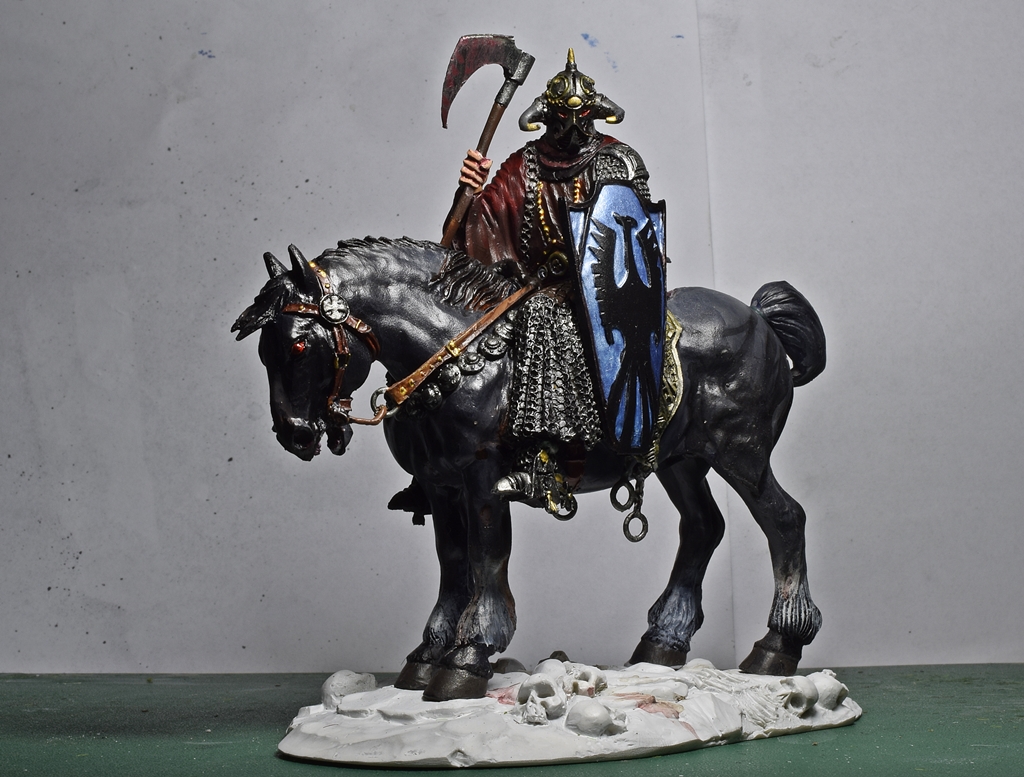 Then next day I got on with some refinements to the paint-job. Mainly concentrating on the smaller details and getting dark brownish tones on the horse.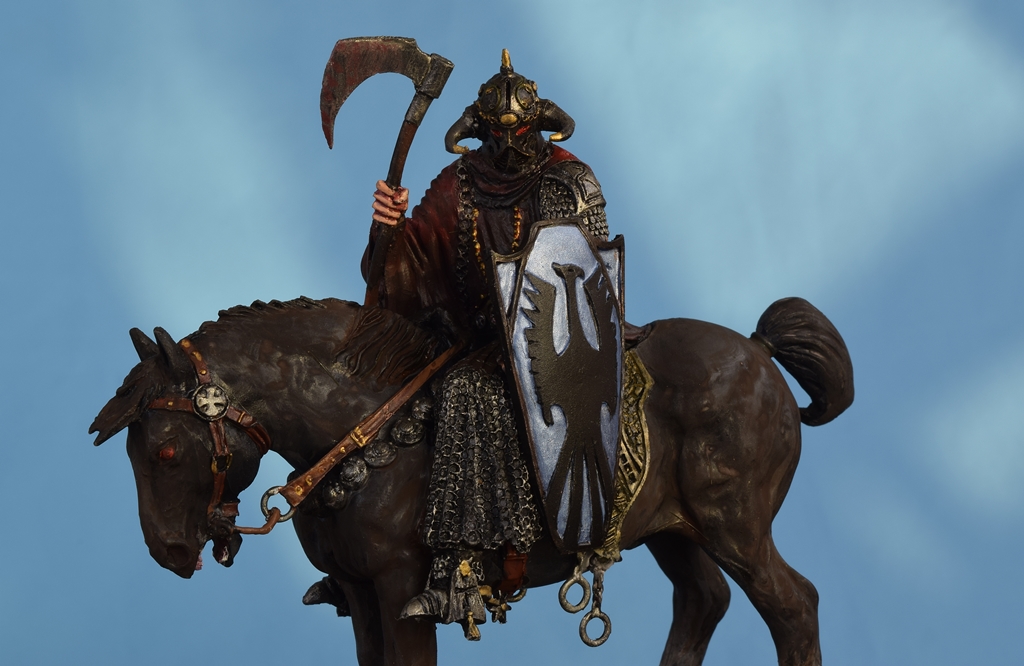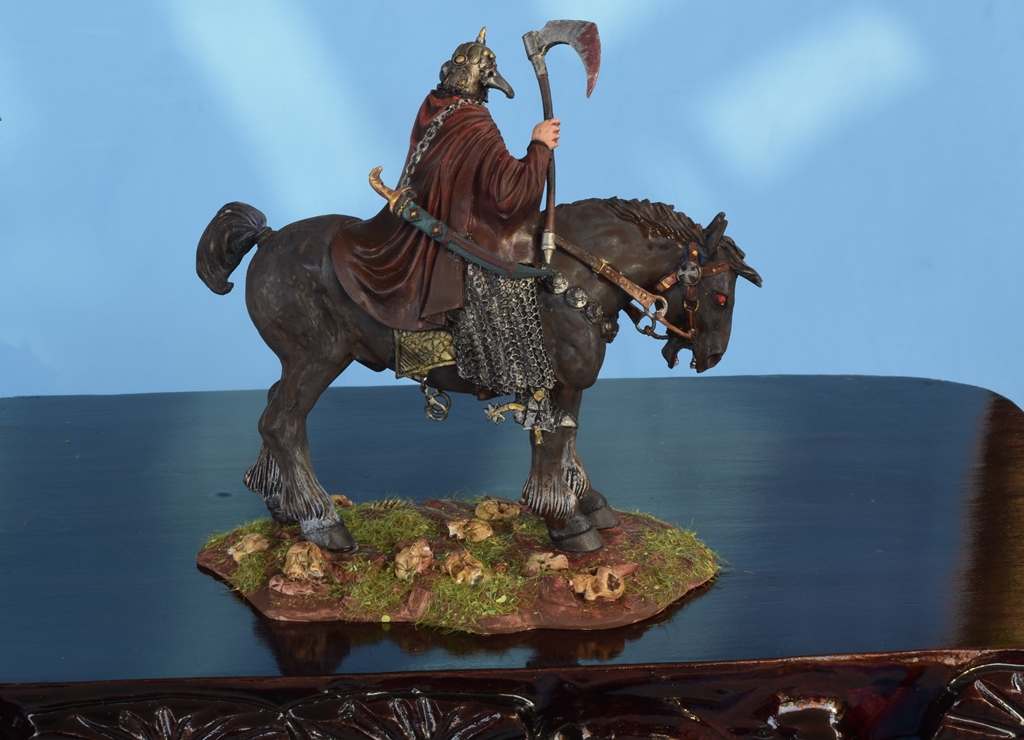 So, only five days after cleaning up the castings he was looking pretty good.
Just needed to be placed on a higher base than the cheapo wooden coasters his two partners in crime are set off on. This would help to disguise the slight difference in size between the models.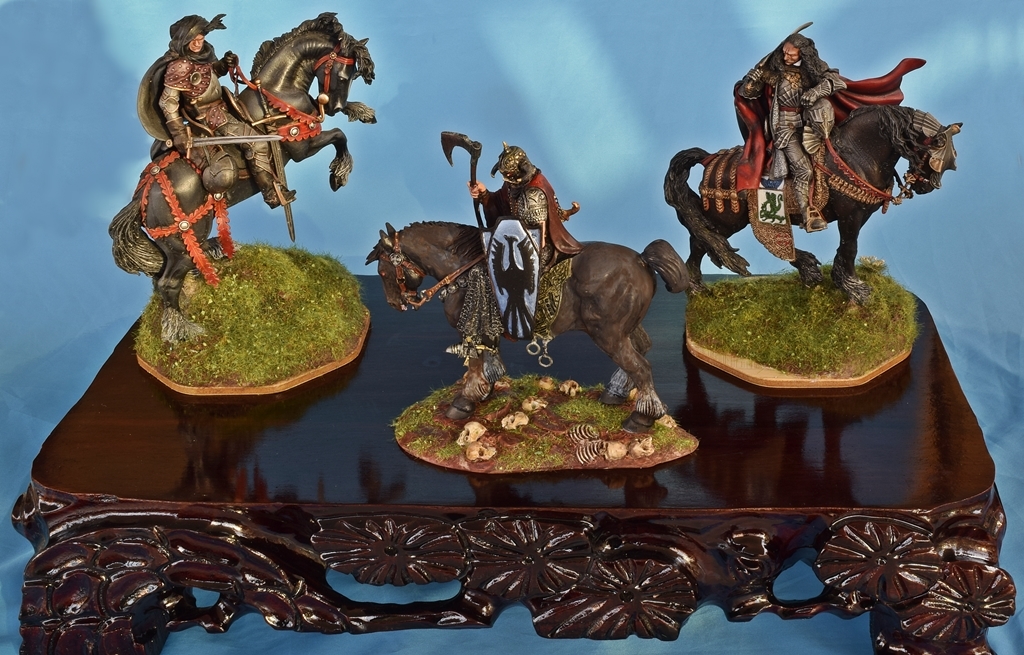 By the way, I have two sets of the Wandering Knight and Vlad Dracul.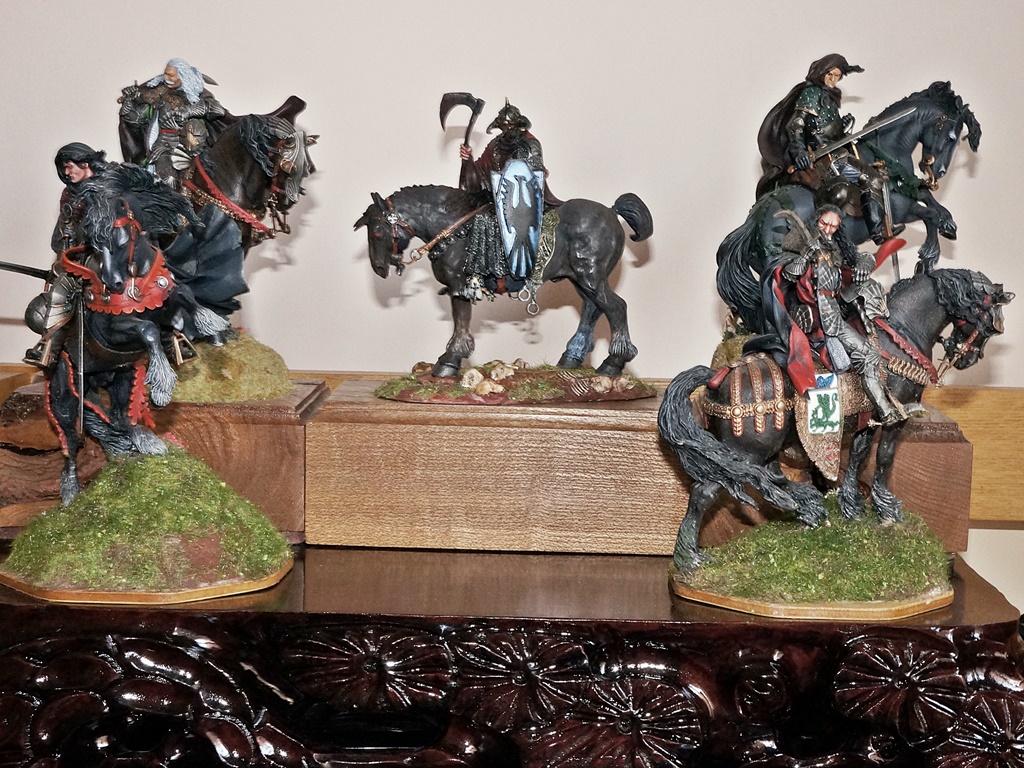 Both are painted and based a little differently.
SET 1.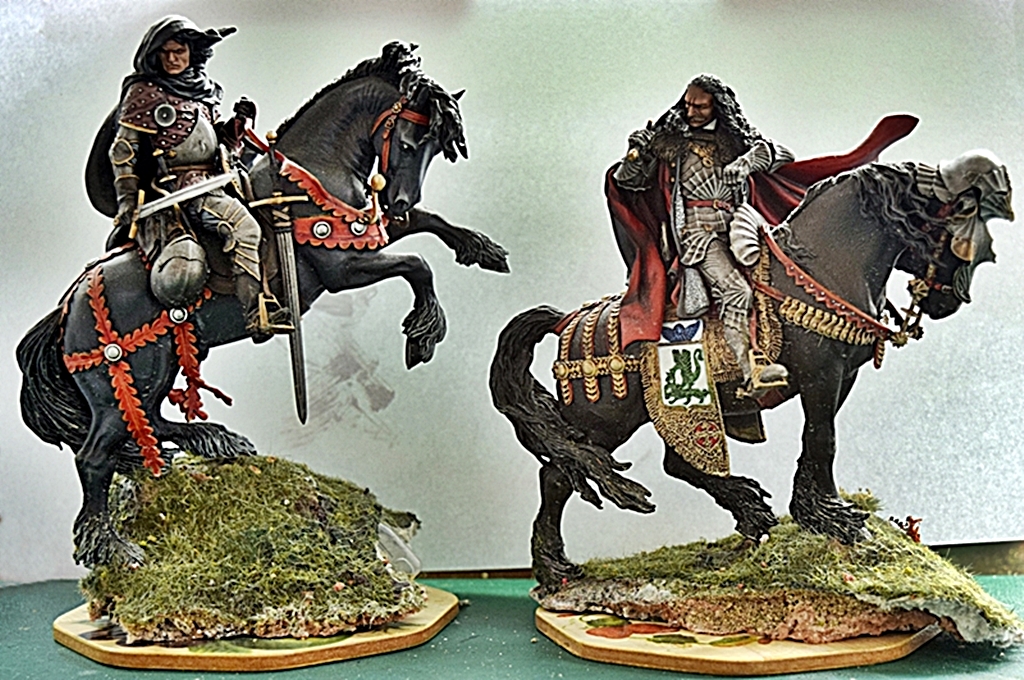 SET 2.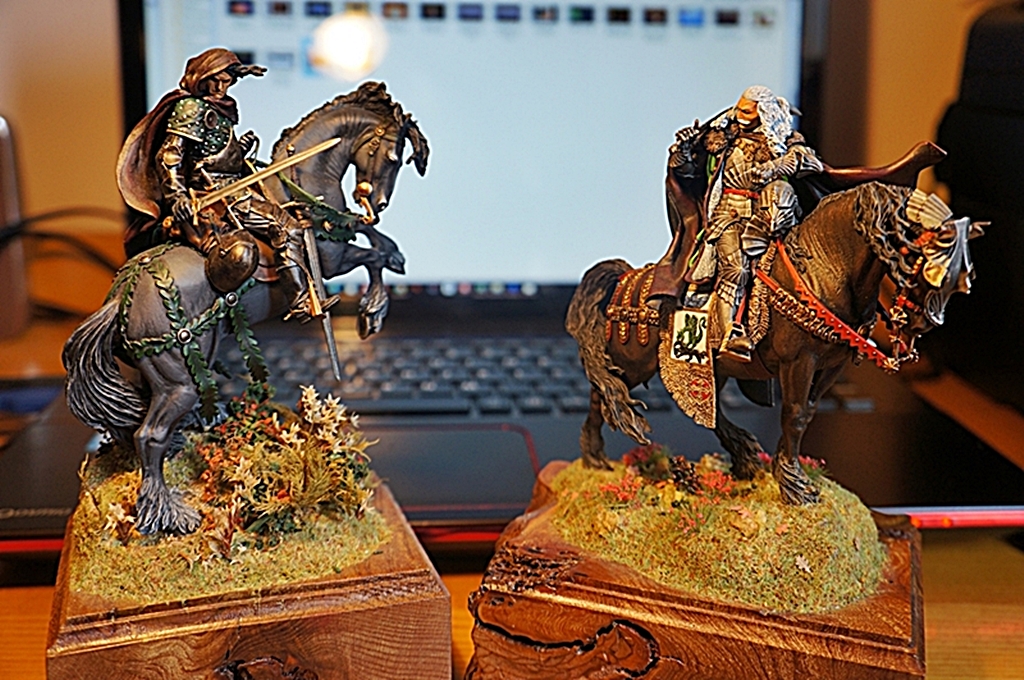 It's all subjective, but I think Old Death Dealer looks better when displayed alongside SET 1.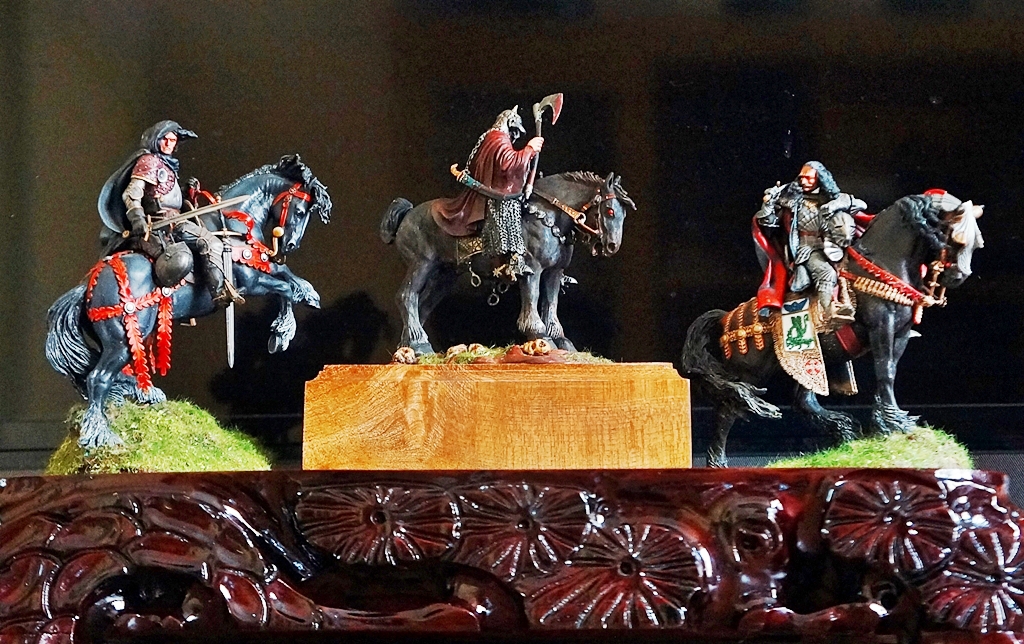 Cheers