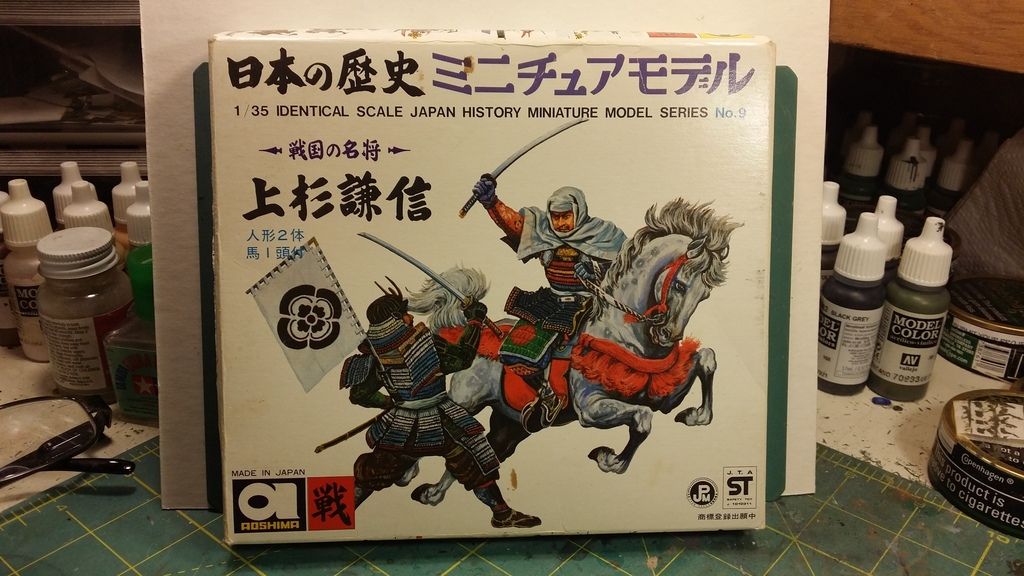 Working on this out of production Samurai kit from Aoshima. Love the box art of this kit.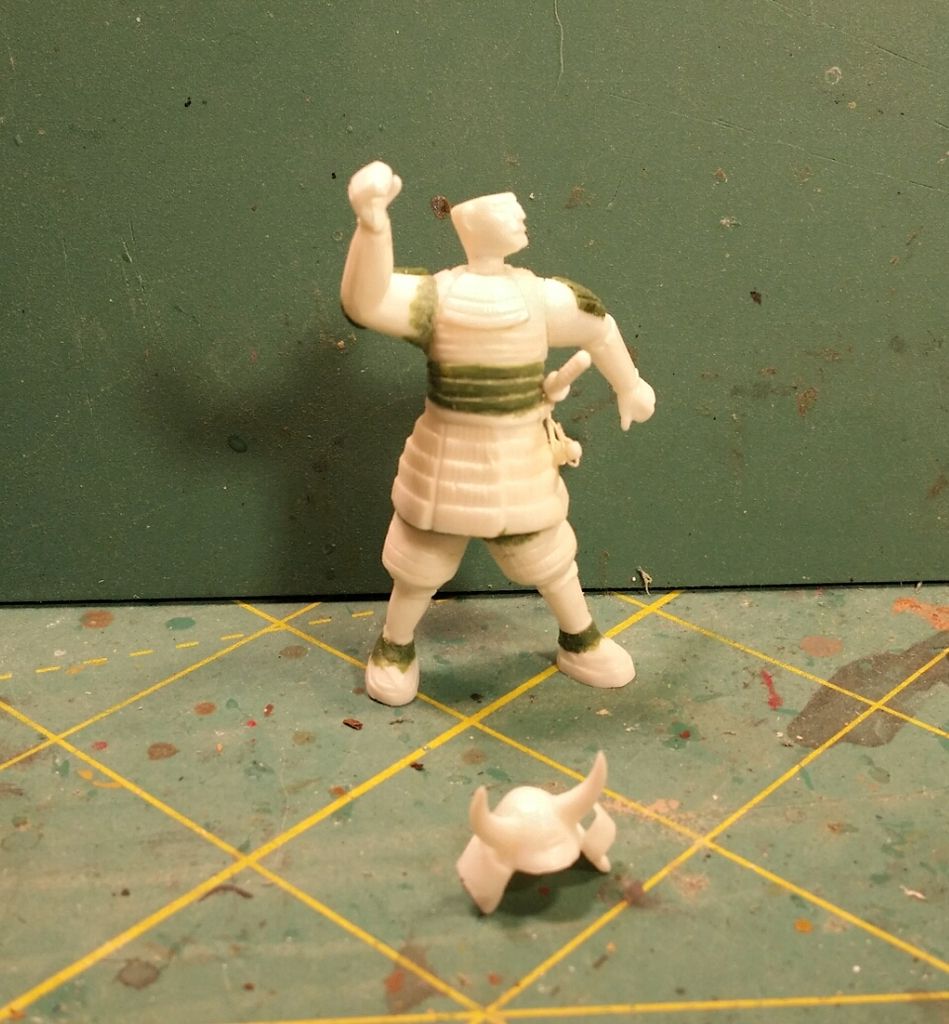 The kit figure required converting. It had a stiff pose: legs together, head looking forward, and torso bent forward. This was corrected with a razor saw and putty. The new pose is much more dynamic.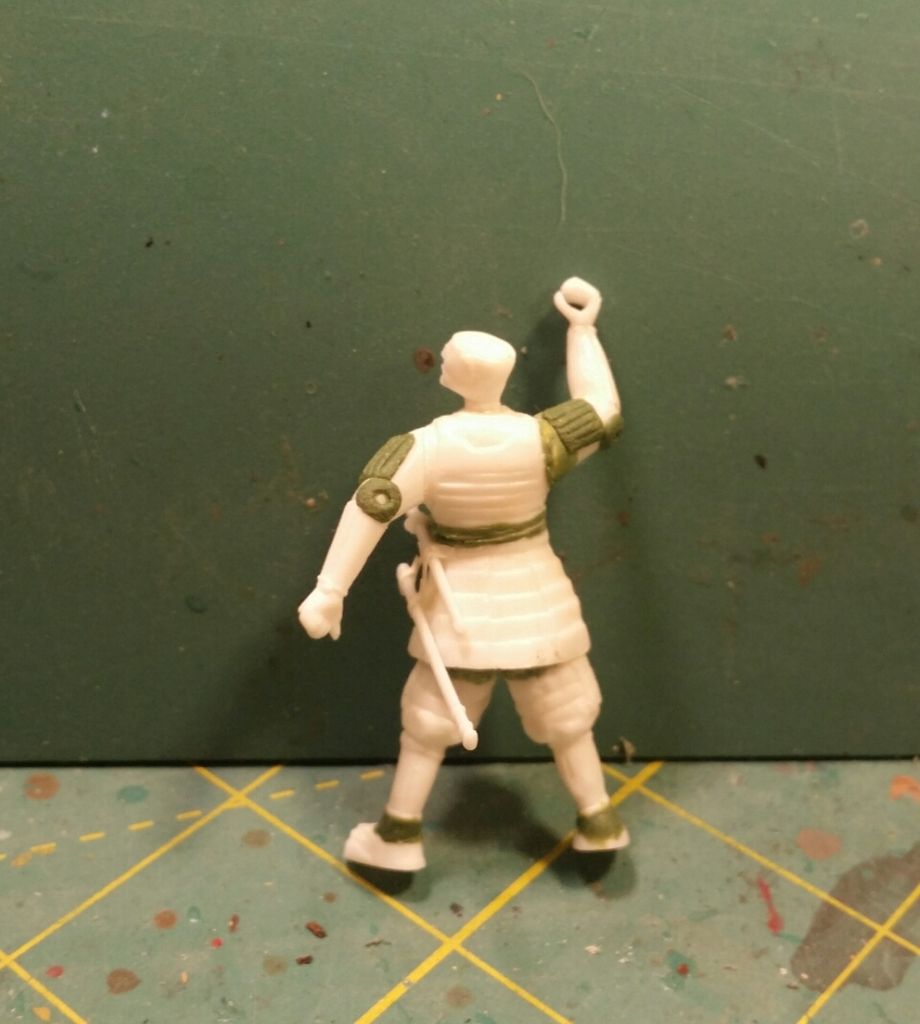 Soft padding detail on the arms was fixed by sculpting more defined items. I also used styrene strip to attach the 2 swords to the figure. This detail was missing on the original.
The horse required some detail work. Using the box art, I added missing items. The Bridle was detailed. I added a more flexable reign(P.E. strip was used). Non existent saddle pommel and back rest was added. Decorative streamers were added.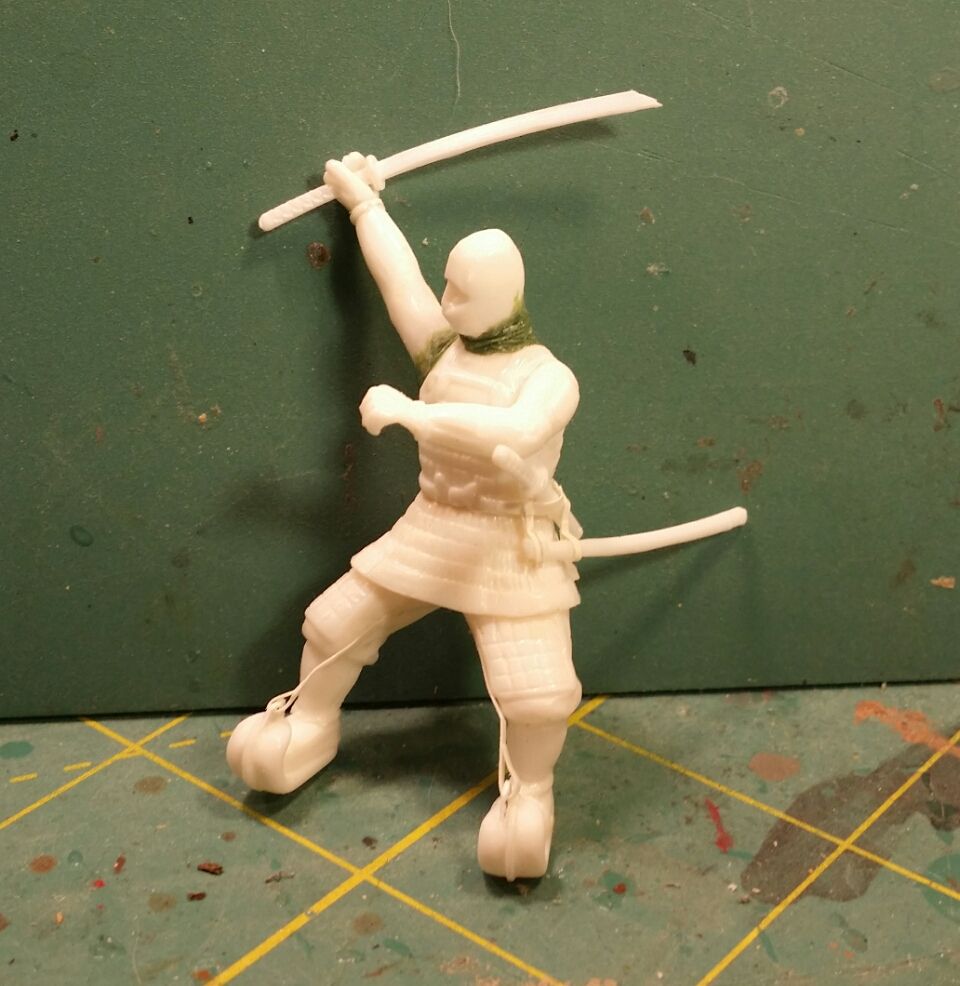 The horse rider needed some attention. Stirrup detail was added(styrene strips). Styrene strips were also used to attach his 2 swords. The head was repositioned to conform with the box art.