Agamemnon's sacrifice of his oldest daughter, Iphigenia, at the Boeotian port of Aulis prior to the Achaean fleet sailing for Troy.
This is an old diorama that's been screaming out to be redone for a very long time now – looks like it's taking place in the middle of a swamp.
I'm finally getting very close to getting on with revamping both the diorama and certain of the figures.
Zeus is 80mm, Ares is 75mm and the rest are 54mm.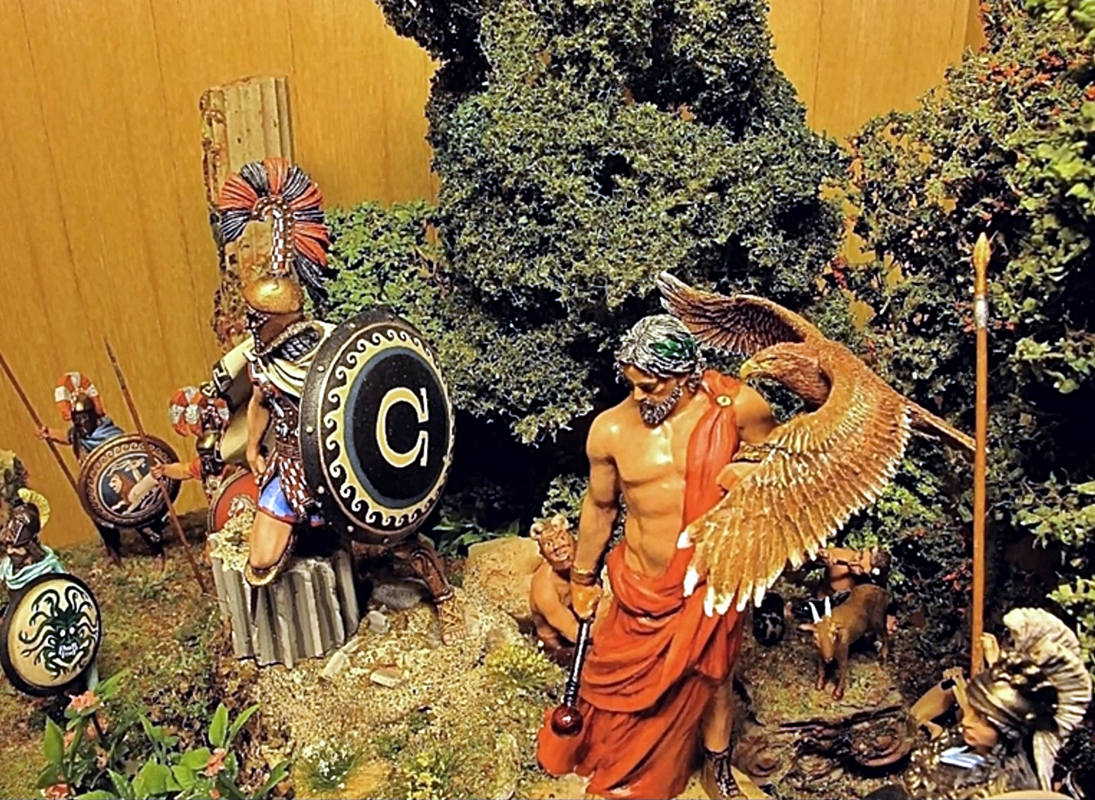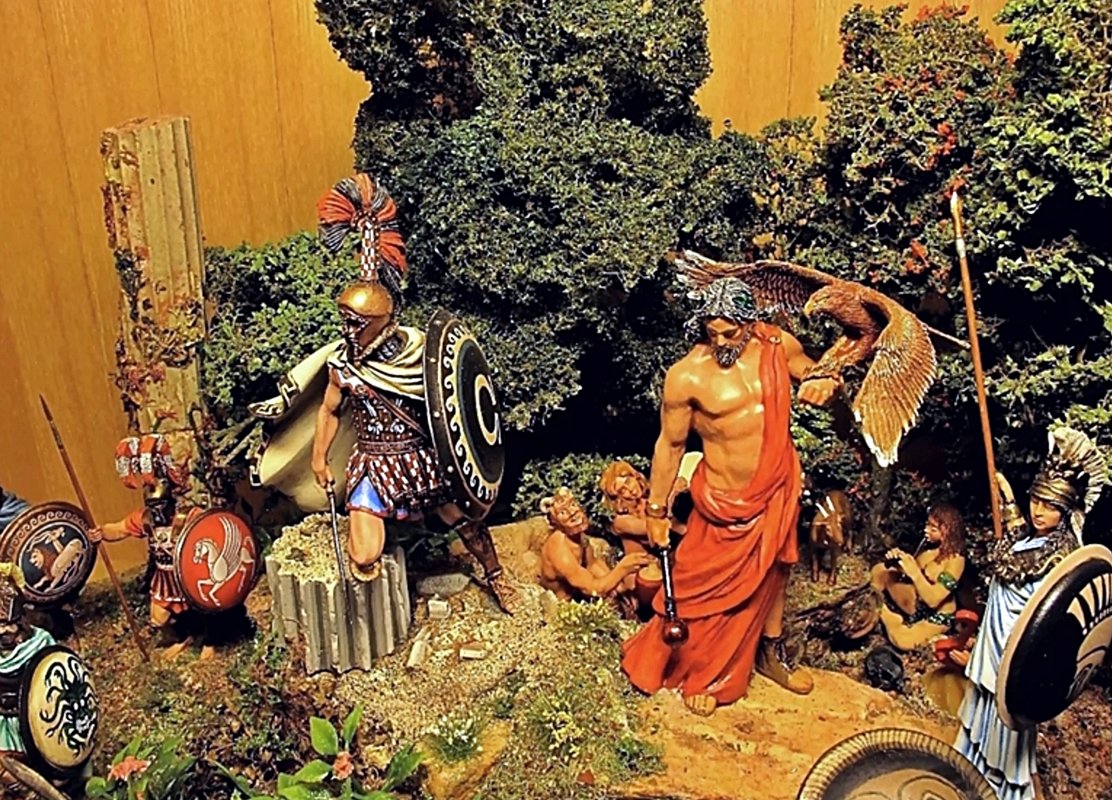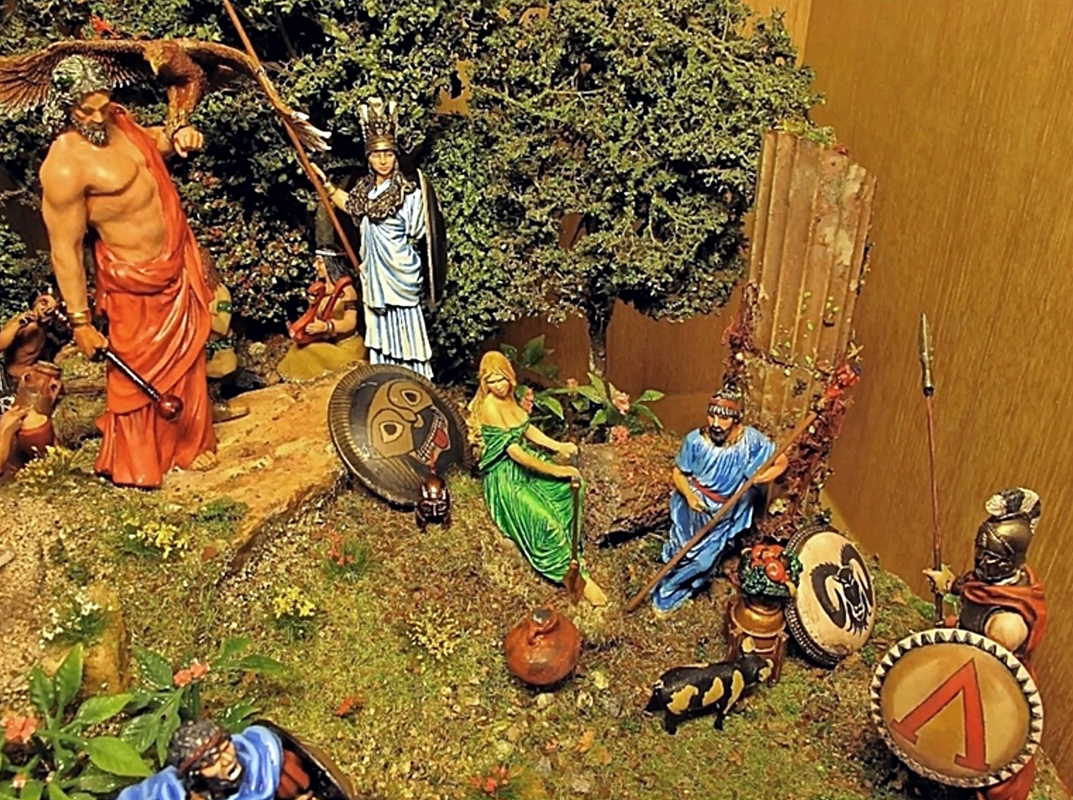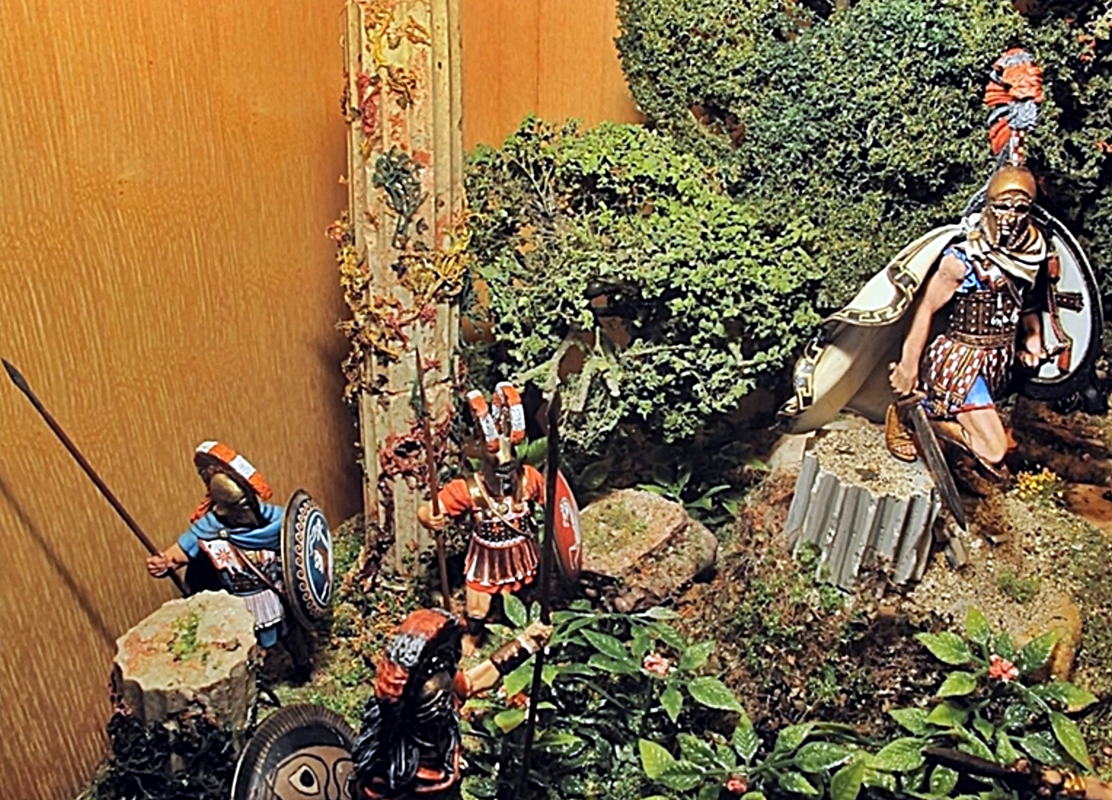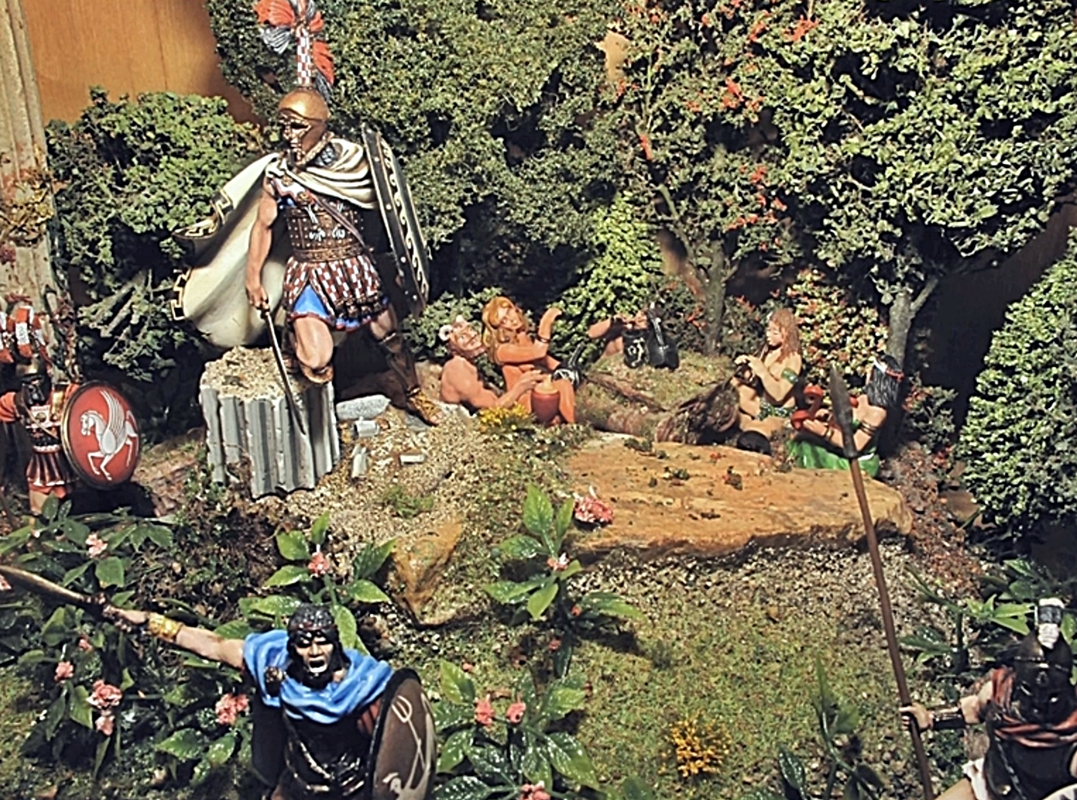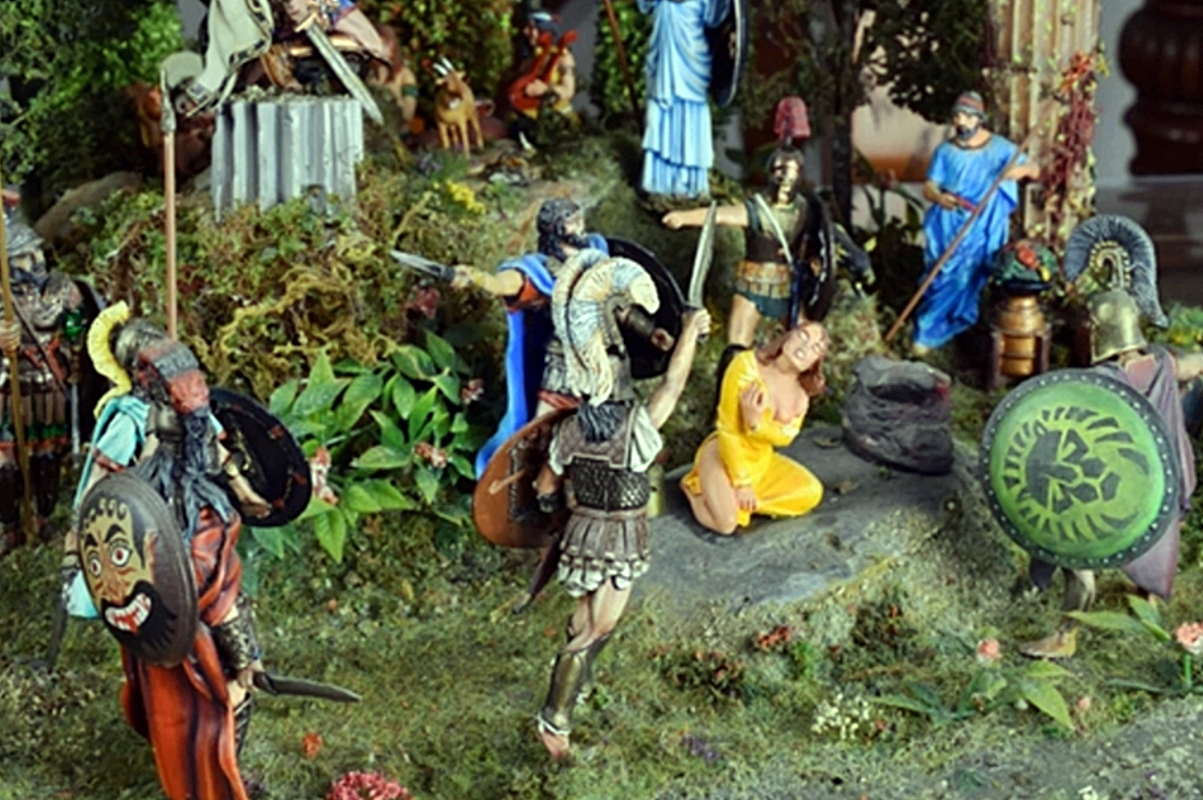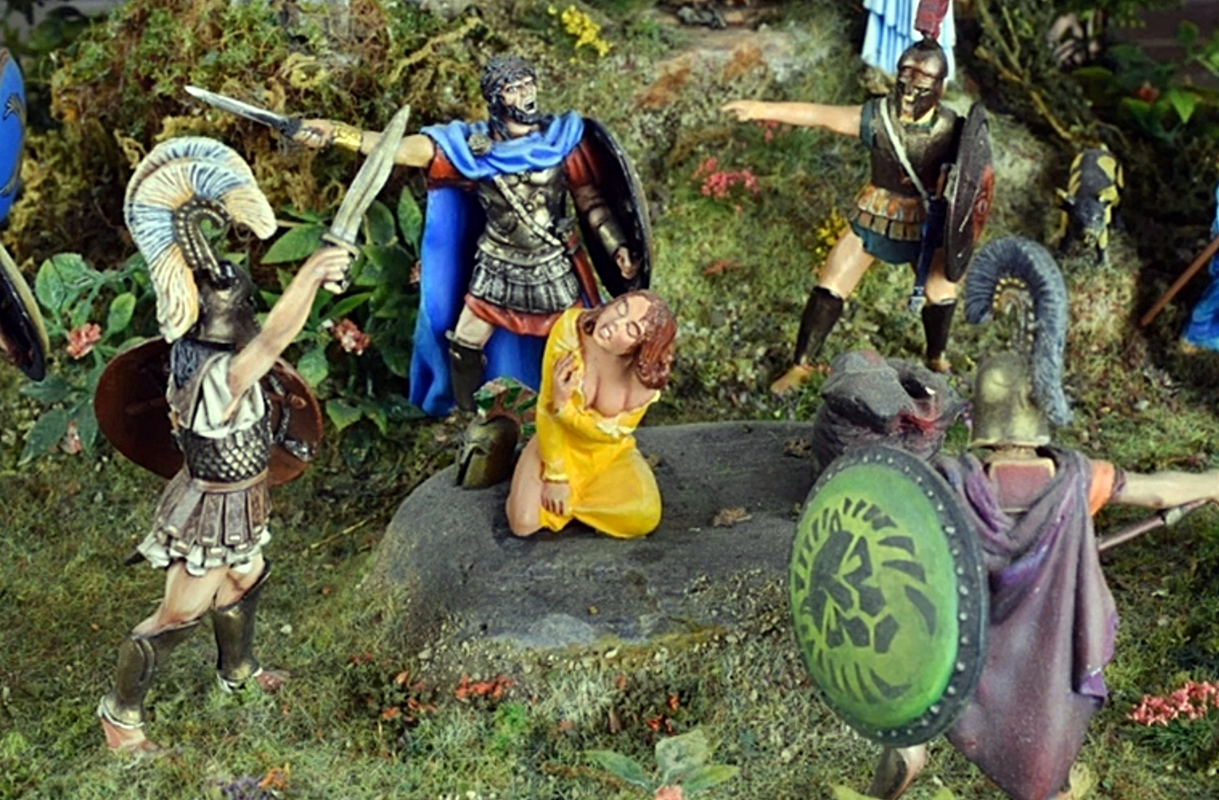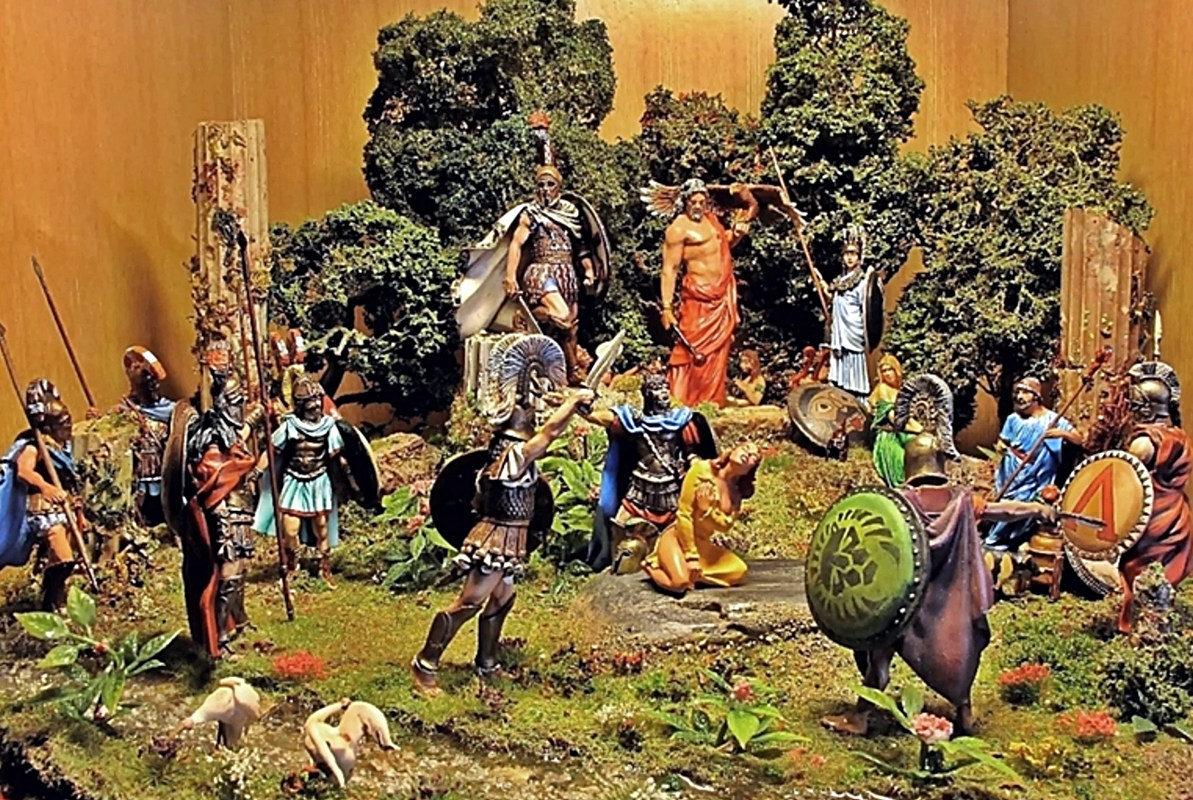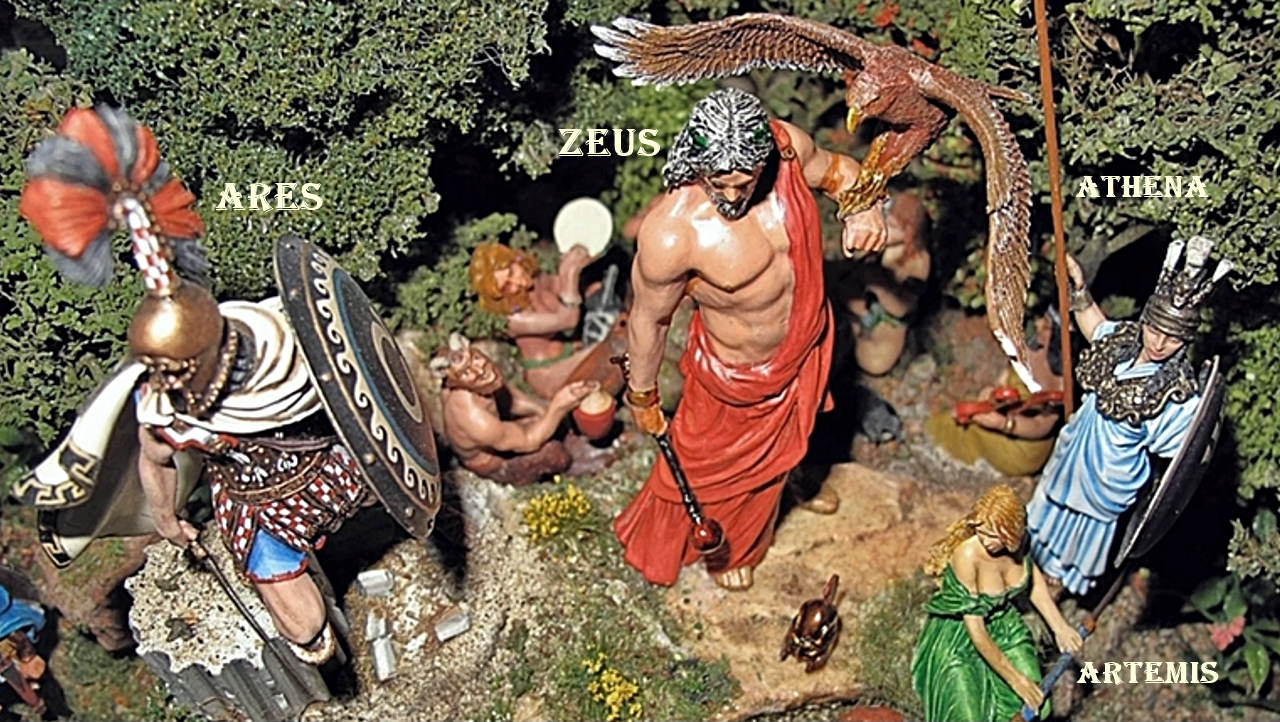 Cheers