I have finally found enough spare time to take pictures of my last summer projects.
The first one includes two figures in roughly 54mm scale I bought some years ago in a souvenirs shop located in the Plaza Mayor of Madrid (a very well known monumental place of my city that this year celebrates its four hundredth anniversary).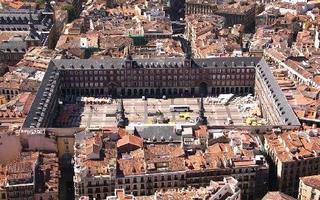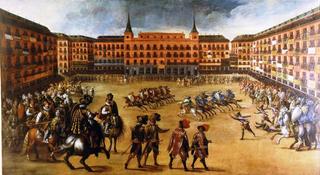 Although the figures are pure tourist souvenirs (probably made in China), when I saw them I thought they had potential, that's why I bought them.
They represent the main characters of one of the greatest works of universal literature, El ingenioso hidalgo Don Quixote de la Mancha, from the great writer of the Spanish Golden Age (XVI and XVII centuries) Miguel de Cervantes Saavedra. They are Don Quixote himself and his faithful squire Sancho Panza.
The original figures before painting: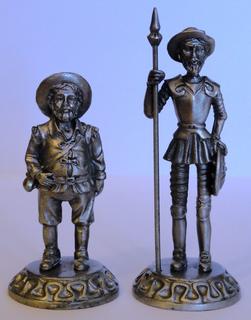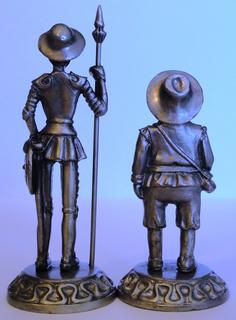 And the same figures after the paint job: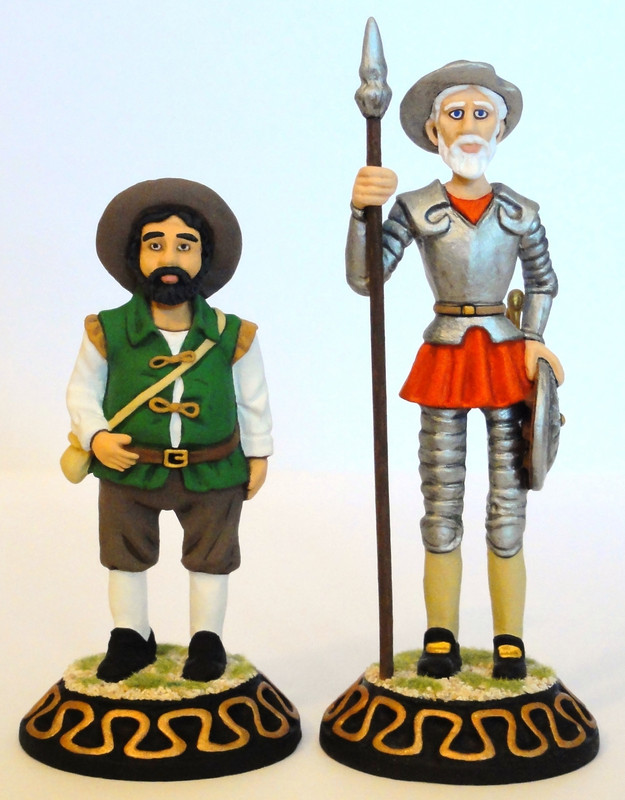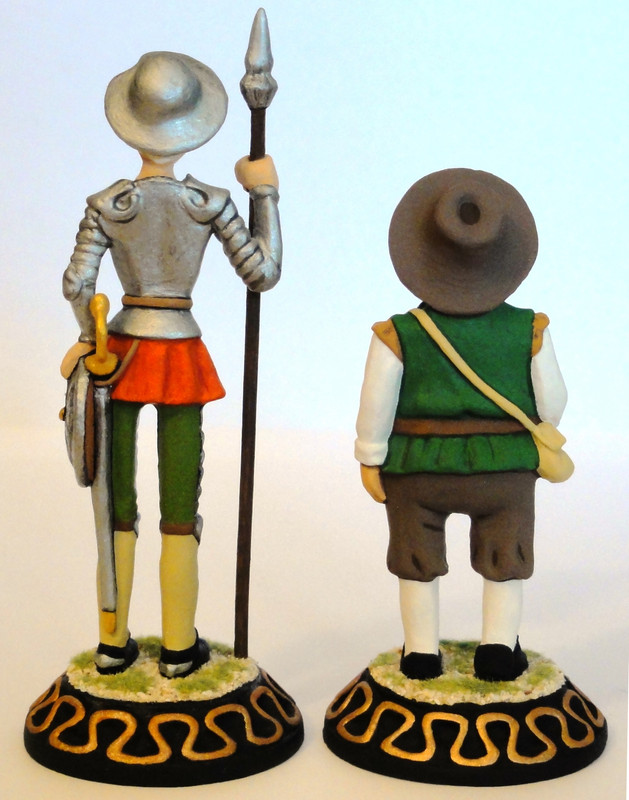 Both painted and unpainted versions together: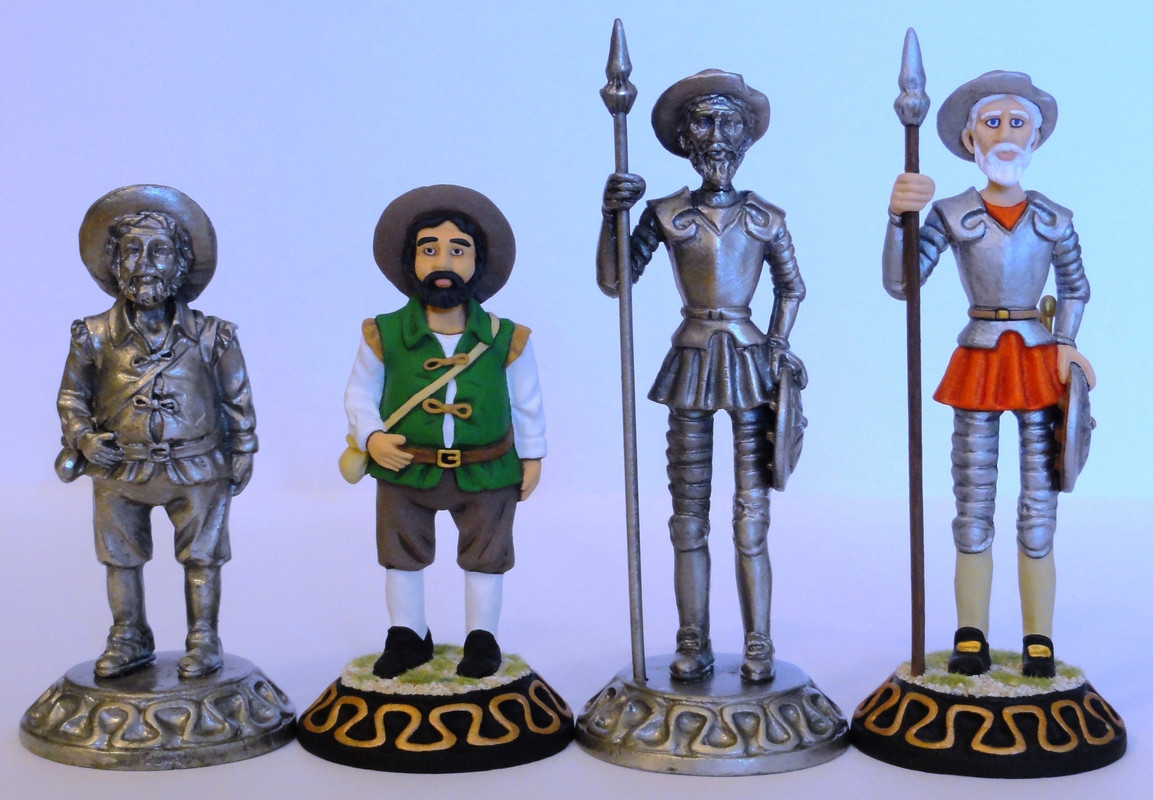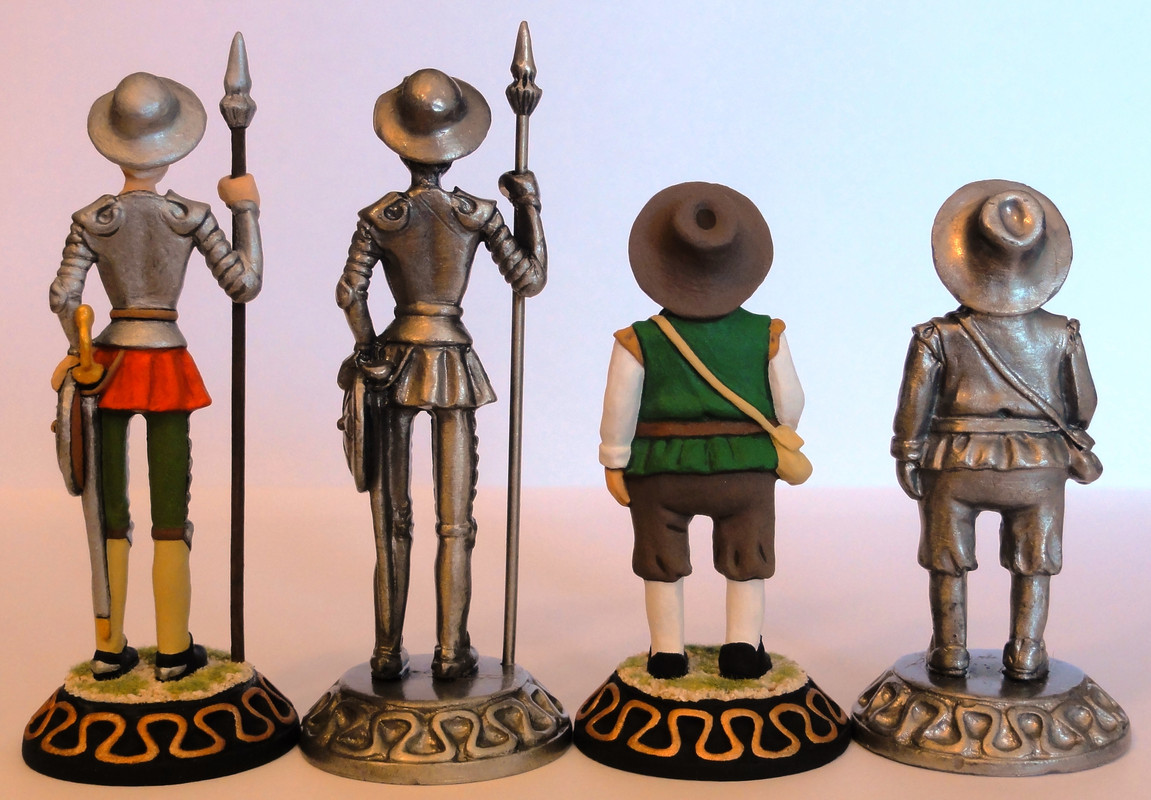 Finally some more pictures: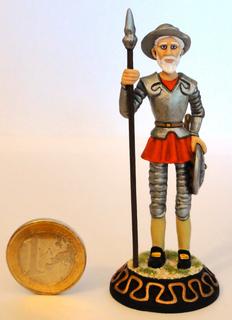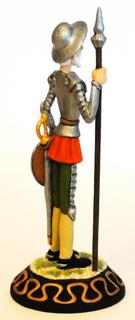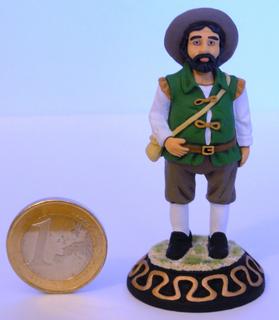 I hope you like them.
I have another painted figure of Don Quixote and two more unpainted figures of both characters. If someone is interested in acquiring them, please email me.
My best wishes to all.
Santi.