Hello everyone, I'm happy to show you some of our most recent flag sets releases (in 1/100, 1/72 and 1/56 scales altogether as customary). One of such sets is related to the
Littorio Division
, a motorized unit belonging to the CTV Italian expeditionary corps to Spain during SCW.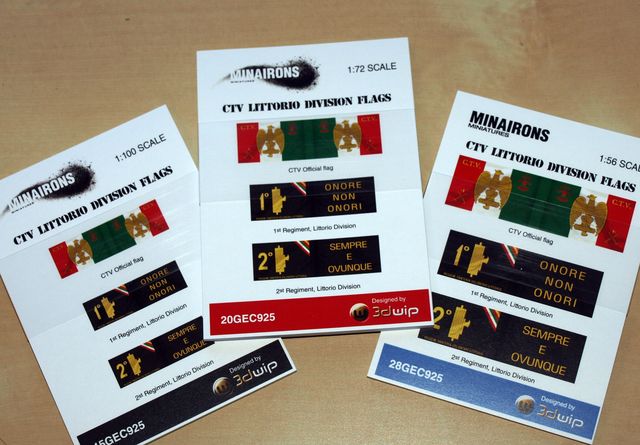 Secondly, two new sets devoted to War of Spanish Succession infantry flags – those of the
Catalan Guards
for instance, the bodyguard and elite fighting regiment of Charles Habsburg: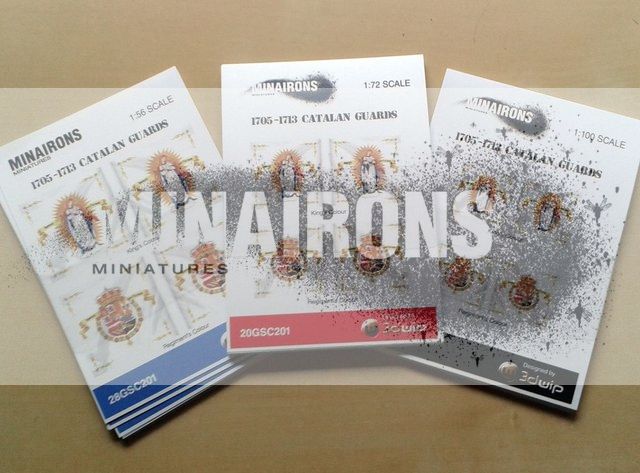 As well as those belonging to the Spanish renowned
Lombardy Regiment
, formerly known as
Tercio Viejo de Lombardía
: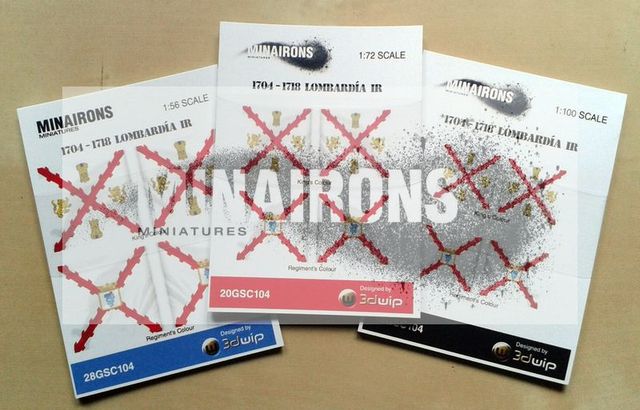 Along with these two latter, I've also published a couple of small painting guides that also provide some information on history of uniforms, flags and the units themselves.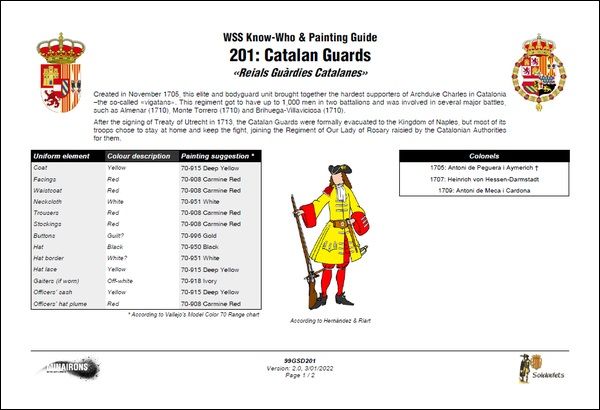 Such guides are available at Minairons website as PDF files for free download.
Hope you like them!
Lluís Vilalta
www.minairons.eu
Minairons blog
Minairons facebook