After a lot of time spent thinking around (years, actually!), recently I've finally taken the decision to start a new range of War of the Spanish Succession 1/72 figures, dedicated mainly to the too often forgotten peninsular armies; not just Philip d'Anjou's army, but also that one of Charles Habsburg - hopefully extending with time to Portuguese troops too, depending on this new range rate of success.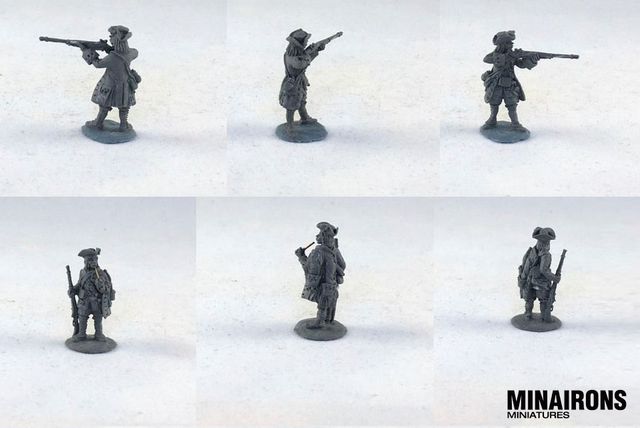 After some talk with other knowledgeable professionals, I've commissioned this new range to the well-known sculptor
Leonid P.
, who has already excelled at sculpting horse & musket figures for other manufacturers. If taking a look at the pictures in this post, I believe you'll agree this is going to be a very promising range!
First figures commissioned are the couple of Austro-Catalan Mountain Fusiliers or
Miquelets
that you can see in pictures, that will be accompanied by another two figures to form a first set of 4 skirmishing fusiliers. A further set to follow shortly afterwards will comprise a
Miquelets
officer and horn blower.
Figures are to be around 20-21mm tall from feet to eyebrows, so 1/72 scale compatible. Here above you can see how does one of our figures compare to a GNW musketeer from Zvezda.
If interested in the future development of this new range, please check
our wishlist
, and don't hesitate and write to us for suggesting new models!
Lluís Vilalta
www.minairons.eu
Minairons blog
Minairons facebook