Maybe this is old news but Italeri has announced that some old Esci sets will see the light of day again, namely:
6054 — French Foreign Legion
6055 — Arab Warriors
But perhaps most noteworthy is the upcoming release of the dioramic fort "Beau Geste".
6183 — Beau Geste: Algerian Tuareg Revolt 1877/1912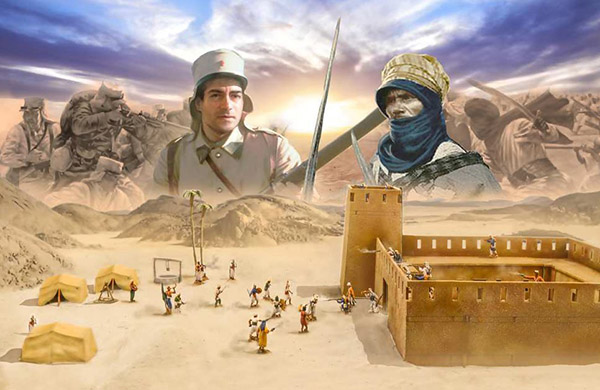 I suspect the fort, like Rorke's drift buildins is produced in mdf, but it does look like the old Airfix set so perhaps more likely another re-issue, and contains some tent structures, a well and stonewalls in addition to the above mentioned sets. So no new figures but it's great to see these out of print figures from a classic 1/72 scale miniature producer once more.