Some time ago, we placed a poll in order to let users decide
which new SCW International Brigades flag set
we should release first. Following poll results, this resulted to be
15th IB, British Battalion
, and now we are happy to release them --at
1:100
,
1:72
and
1:56
scales altogether!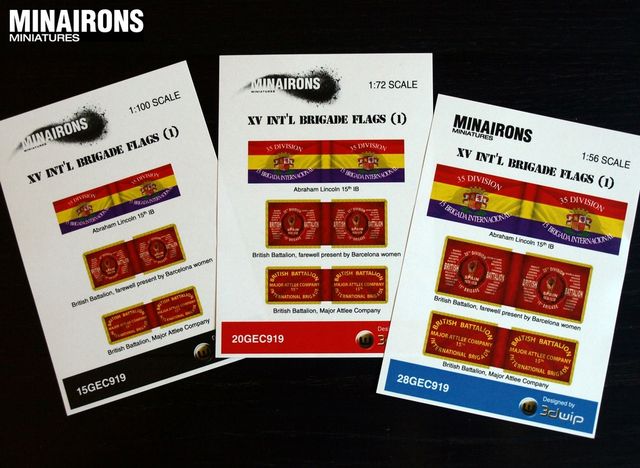 You can already find them at our website following the links below:
1:56 flags collection
1:72 flags collection
1:100 flags collection
Accordingly to poll results too, our next release will be that of
11th IB, or Thälmann Brigade
. After this, we're going to place a new poll to further develop the range.
Cheers
Lluís
www.minairons.eu
minairons-news.blogspot.com
www.facebook.com/MinaironsMiniatures