Next New Release in our 1/72 range, a Bavarian "Kartätschgeschütz" System Feldl 1870, complete with 4 Bavariam Artillery Gunner 1870.
Max Hecker build this Little Diorama completed with the first of the Bavarian Infantry. This complete set of 6 figure will be the next in our 1870 range.
Because of our Vacation this set will release at the beginning of June.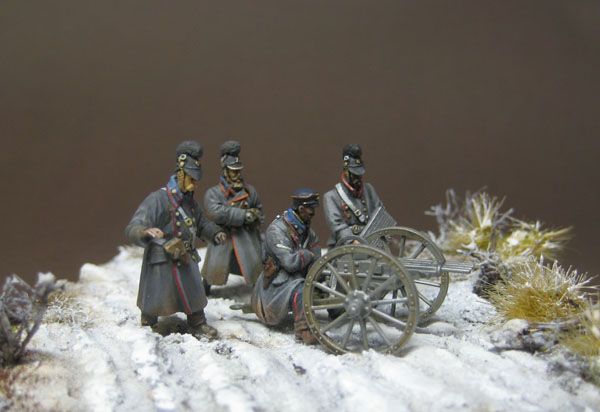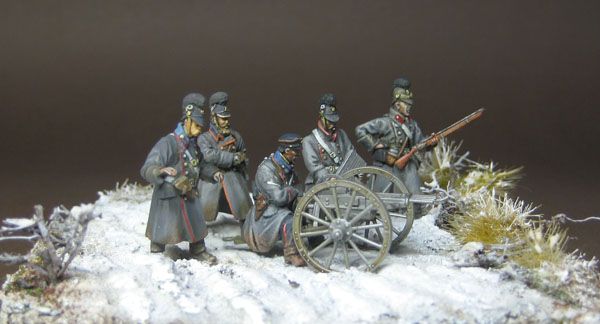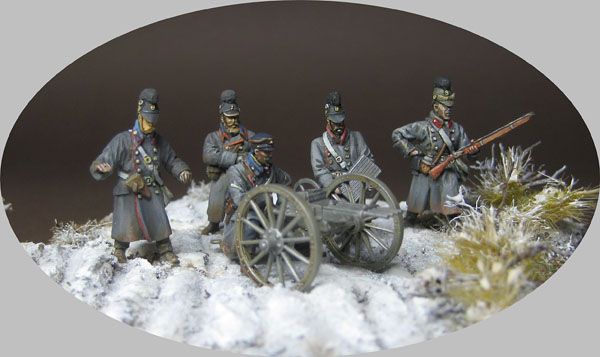 http://www.germania-figuren.com
running projects :
Rocroi - battle in 30YW
Austrian Army 7YW
More Pirates
ACW / Wild West
1870 Franco/Prussian War
New start in WW2 - first set Japanese Tank Crew, Pearl Harbour, Market Garden
New Start in the Great War Austro/ Hungarian Army