We have our date for the 2nd Dioramica in 2018 agreed. After we have received a lot of inquiries from potential exhibitors, who want to participate in the next year in any case, we have decided to go to the planning very early. So there will be a lot more exhibitors next year. We will probably reach our capacity limits, although we can once again use additional large rooms.
All the figures and diorama friends can be happy, there will be lots of great new dioramas to be seen again.
The 2nd Dioramica will take place on Saturday, 11/17/2018 and Sunday, 11/18/2018.
Current information will be available on our website
www.geschichte-in-miniaturen.de
And of course on our special website
www.dioramica.de
publish.
For social network supporters, there is also information on:
https://de-de.facebook.com/geschichte.in.miniaturen/
Of course we will post all the news about the 2nd Dioramica here in bennos forum.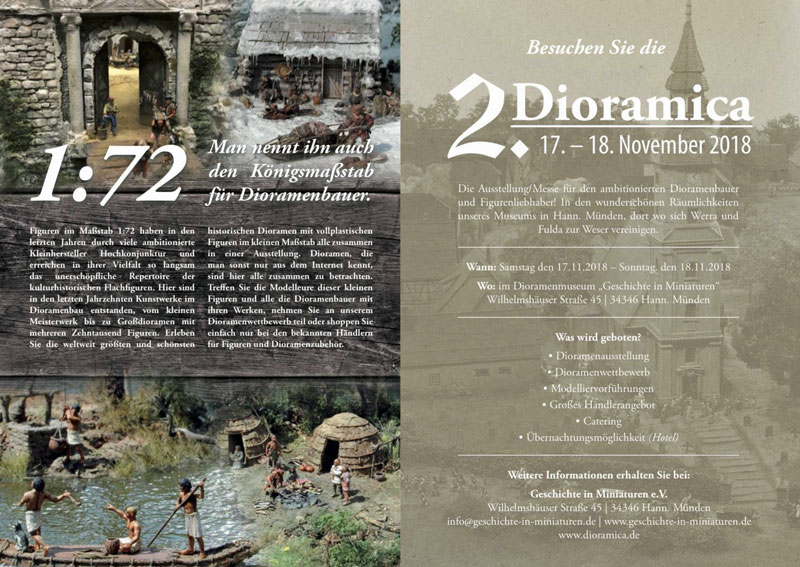 Best regards,
Wolfgang & Patrick