Hello friends!
Well... I nailed it with the may duel, I know. The pics were pretty lame and I regretted to have sent these in the very minute I saw them on the screen.
I had lots of troubles finding a space in this house I'm living in that will not provide greenish light. That's because there are so many large trees around here... let's say
there were
- we had a tornado two weeks ago that damaged these large trees so much that they had to be removed. So now - I've got a new light situation here, thanks to climate change.
Okay. I invested some money and bought myself a photo tent. I erected it and tested several options. I'm still experimenting, but I'm optimistic that sooner or later, good photos will be the result.
Nevertheless, I've discovered an issue that I wanted to discuss with you.
First - let's take some new snapshots from my duel figure. Here they are.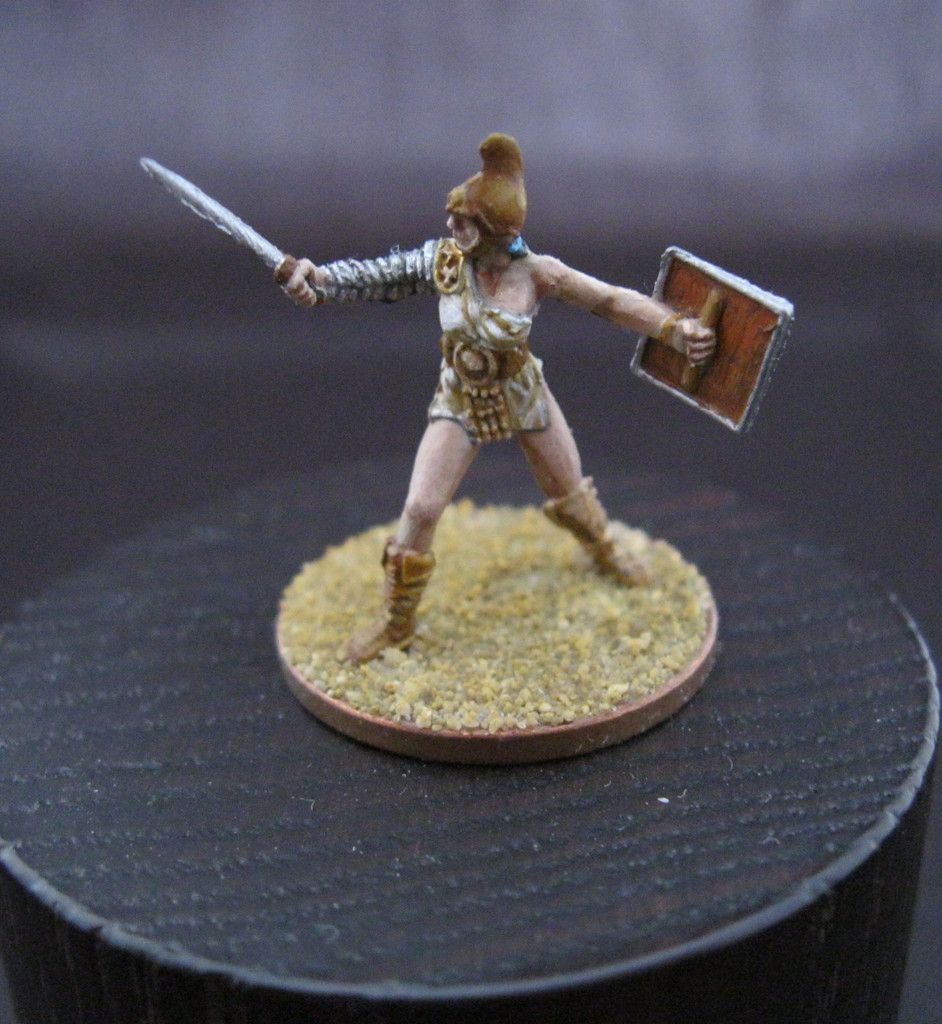 Now - tell me what's the point with that lighting. I mean - the pics look a lot brighter when I look at the originals on my harddrive. They look brighter on my camera. When I upload the pics to photobucket, they seem to become darker. Same if I post them on the forum. Why is that? Is there any reason why my jpg's get darker after processing?
Has anyone of you any idea about what I could do against it?