I found this picture of the caesar set of conquistadores on the internet:
I noticed, that there are some poses, that are not in the common set, as seen here: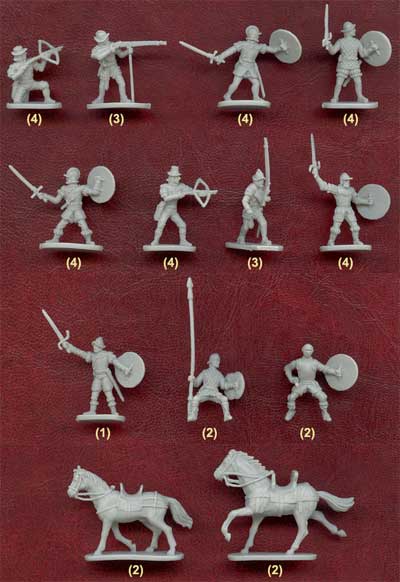 There is only one rider and the marching figure and one of the swordmen are also missing, but on the other hand there are two pikemen and a kneeling man firing a musket.
So I'm interested, if anyone has obtained these different figures. Are there two versions of this set or is this just a picture of a early test shot?
edit: here is also a painted example of the kneeling soldier: