Hello Folks,
First of all, I want to thank everyone who voted on this competiton whether for me or for my worthy opponent. I also want to thank my competitions for their mastery in the art of 1/72 figure painting as I have again learn something new. I am very fortunate and deeply flattered by the title and most important a chance to compete with my favorite painters/sculptors in this forum.
This is an convertion from the Italeri Hussar set. The rider is from Waterloo British officer. I sculpted the "MC Hammer" pants and saddle and I have much respect for the scuptors on this forum as I realise how difficult it is to sculpt in such small scale.
I painted this figure roughly two monthes ago now and as I progress through my other project I realise I could do some improvement to my entry. So I challenge myself try to copy my reference. Here are some new things I did:
- Add the lips, highlight mustache and readjust the skin tone to the face (Thanks K.B.
)
- Repainted the horse's teeth.
- Repainted the horse's eyes to the painting reference.
- Sleeve pattern correction.
- Add decorative sash to the horse's furniture.
- Toning down some highlights.
I hope you can appreciate the revision. As always I value every constructive comment.
Thank you,
VS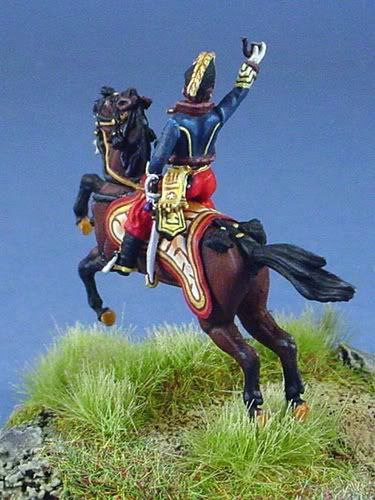 Base (trying to copy the painting)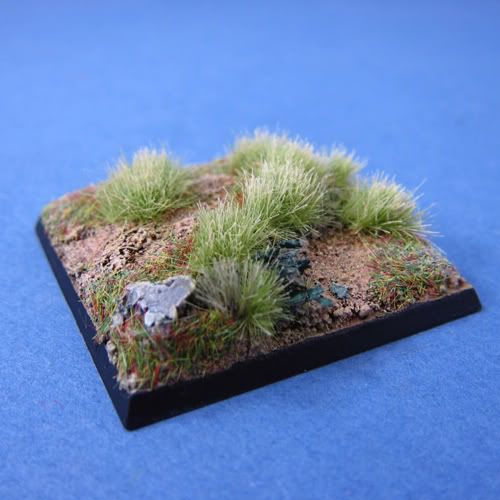 How I use to peg the horse