Here is my entry in the last competition. Three kind souls voted for me. I just had to vote on my opponent, it was too good!
I called this Alone? 'cause I was planning to put a forest with enemies in it on the other side of the creek, but there wasn't that much space so all he got against him is a dead Russian (yup, a little time travel and change of sides).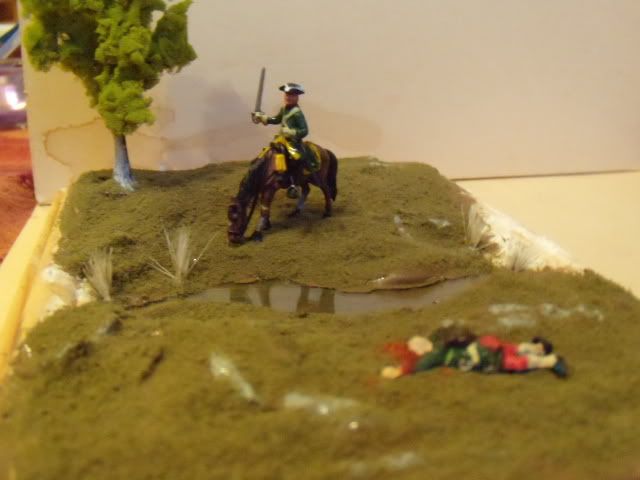 Alone? Nah, here comes Davy Crockett with the 7th Cavalry.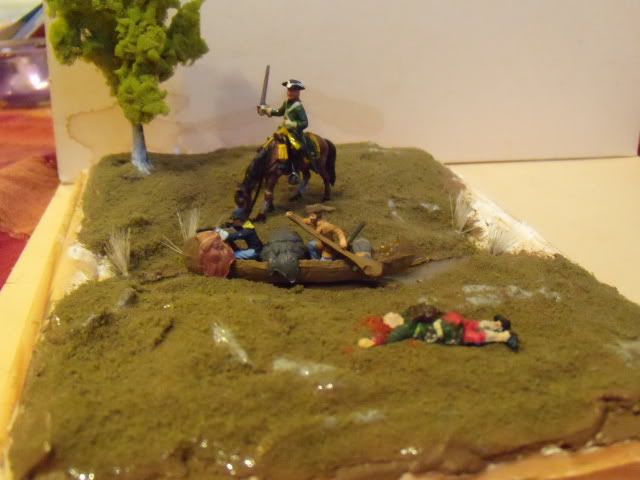 This was my first dio on a picture frame and it saves a little space.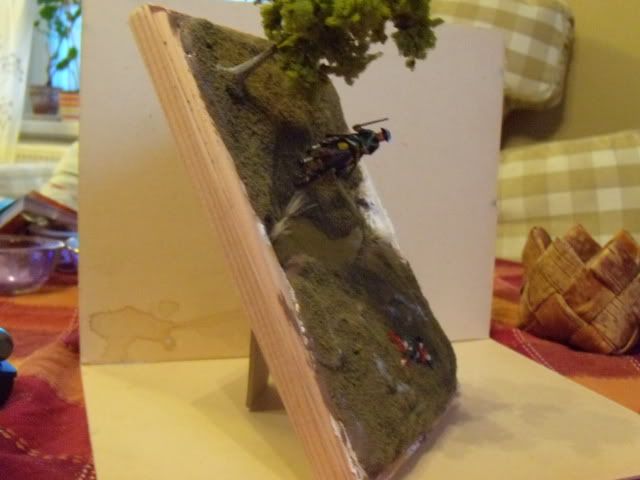 Joking aside, the dragoon is from the regiment
Bohus
Dragoons, who had a green jacket. Not that well painted, but I'm satisfied with the horse (but that's maybe just me).
I'll be back! (Take it as a promise, not as a threat).