Bocage
Whilst clearing the Quatre Bras landscape I thought I might utilise the wood for something a little different.
The US advance on St. Lo was conducted through the Bocage country which entailed a slow and difficult advance.
The Sherman's are modified deagostini die cast models whilst the Americans are from Italieri, slightly chopped.
The poor Germans are Yekerol .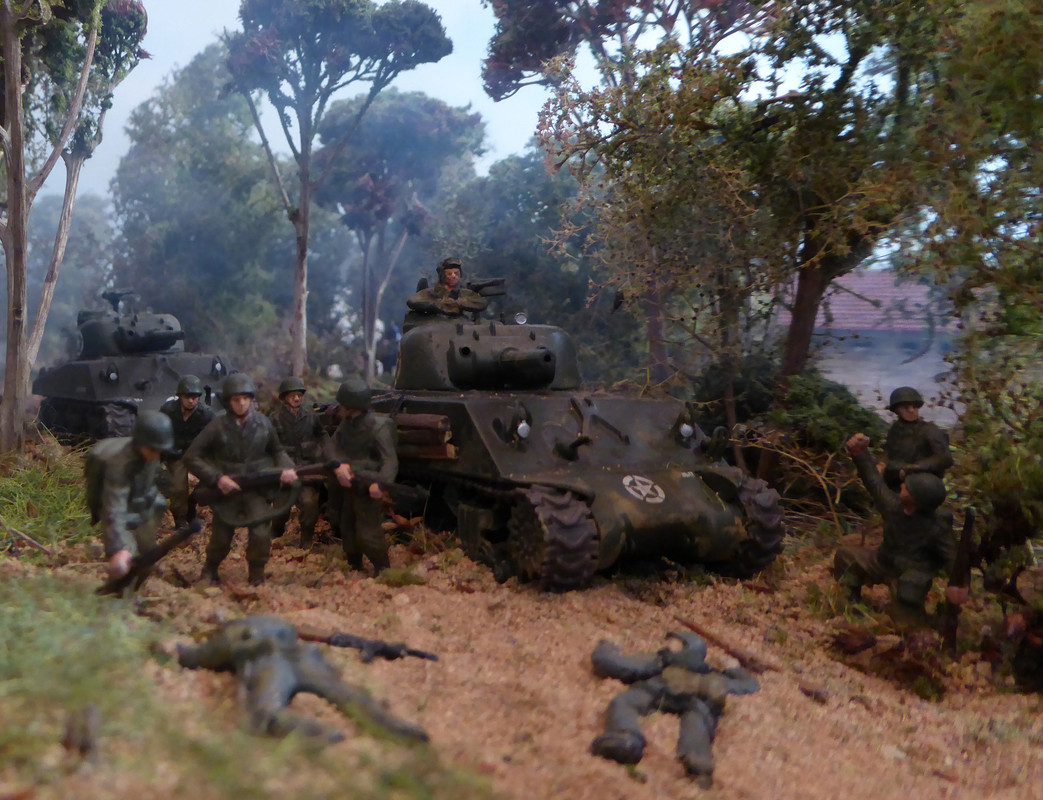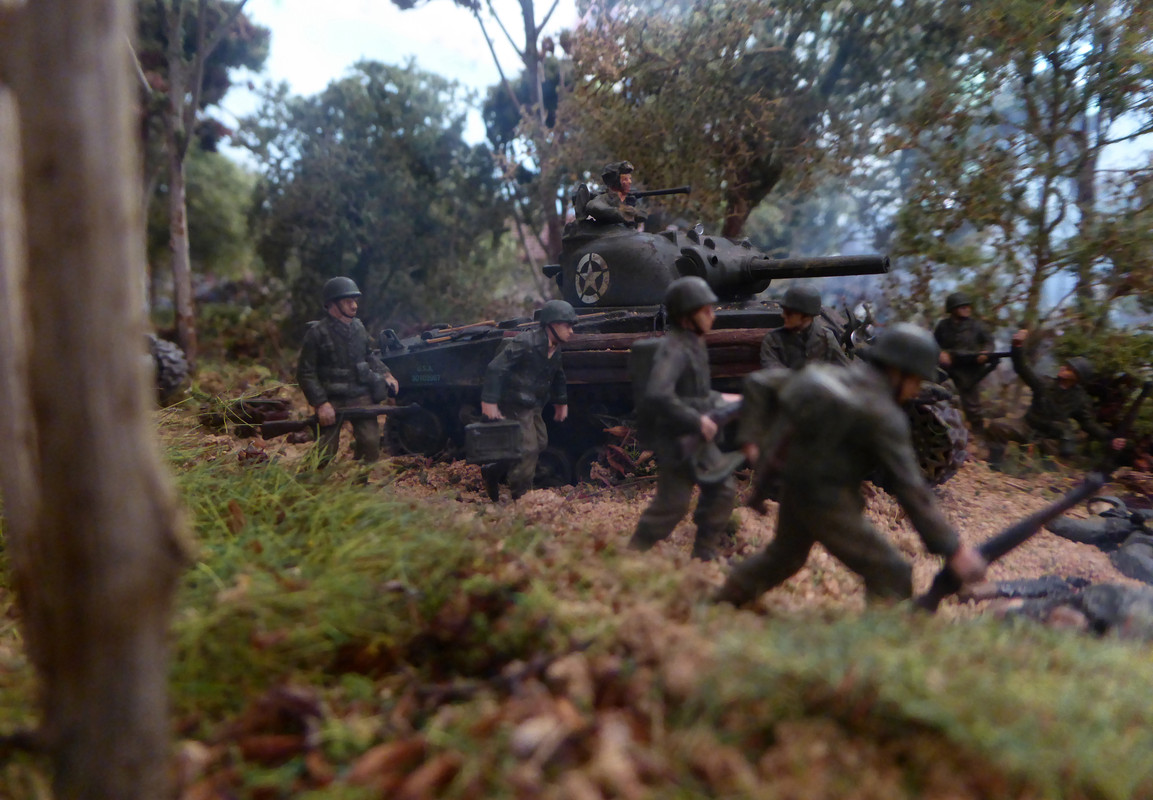 Happy modelling.
Chris