In distant planet Eternia, Skeletor and his evil minions were planning to strike on Castle Greyskull By Surprise
There were:
TRI-KLOPS, skilled and reputated Sword Master and demon hunter,,
Equiped with a three-Vision Helmet for three different visual accuracies.
BEAST-MAN, Brute and almost-animal.. Not so smart but wiht incredible habilitiy to gather wild beasts under his control with his wip..
Just only one step behind her Master Skeletor, was the Clever, Beautiful and dangerous witch EVIL-LYN
(Maybe she has also a plan to throw Skeletor away in turn and take all power for herself??)
"Ha ha ha haah ! soon I will have secrets of the Castle and become TRUE MASTER OF THE UNIVERSE!!!"
"Not so fast, my dear Skeletor.. remember that He-Man and their friend could appear at any time."
Good Wizard Orko from Trolla was having a "walk"?' "ride?" flight? whatever... he was near Grayskull and he suddenly discovered the evil
" I will look for help, fast!!!!!!
"Look Teela, Castle Grayskull is under Attack"
TEELA was a supreme warrior Maiden, supposed to be daughter of the Eternia Godess.. but in tru, it was MAN-AT-ARMS, veteran warrior chief of the Royal Guard, who took care of her up since she was a baby...
"Father, we are in Danger you must come and giv warning to He-Man!
"Ok, my little child, I am ready and coming to fight , together with HE-MAN"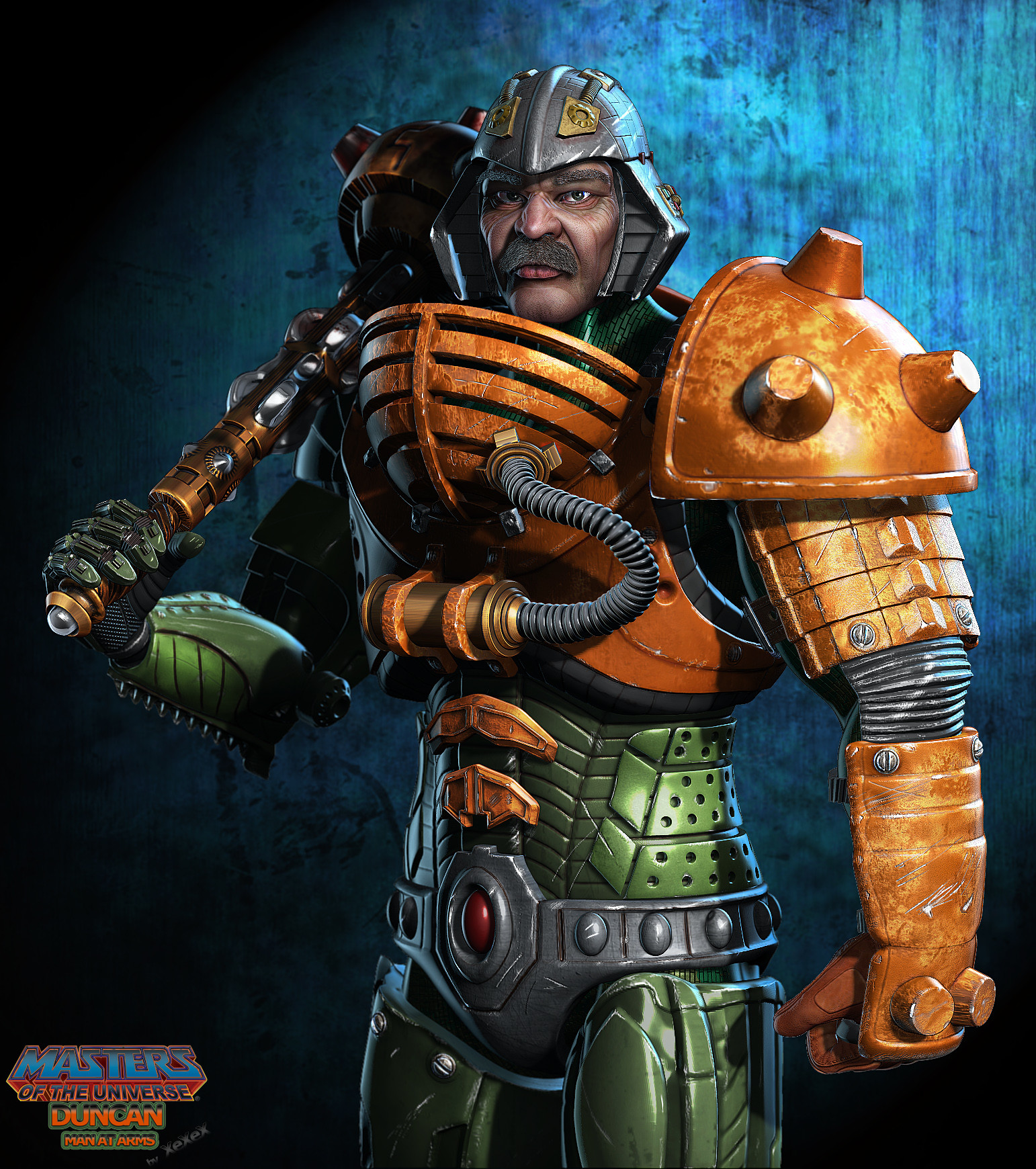 Mighty he-MAn arrived like a Storm riding on giant Tiger Battle-Cat
"By The Power of Grayskull.. I HAVE THE POWEERRR!!!!
Let the Fight between Good and Evil forever continue!!!
PS--I tell you, I really really had fun during htis month
:)
Thanks a lot for all support and encouragements