MABO of this parish expressed an interest in civilian figure ranges.
Here are a selection from two ranges; Aidan Campbell and Mike Pett Supercast.

They are white-metal ranges designed for British outline 4mm scale model railways. Because of this they do not include cast bases, but have a peg for insertion into the ground.
It also means that they are
nominally
1/76 scale. This model railway scale is noticeably larger than the Continental/North American/Rest of World model railway scale of 1/87.
In terms of wargaming scales, true 1/76 scale probably best matches 20mm, i.e. a little smaller than 1/72nd,
BUT
, nominal scales are misleading and railway figures have also suffered from 'scale creep'.
Both ranges pictured here are really too large to be 1/76 scale. In fact, they are a little taller than my HaT industrie nominally 1/72 plastics! I think they look OK with 1/72nd plastics, though, and the heft of the metal figures helps with this.
I will try to take some comparison shots at the weekend. In the meantime ...
Aidan Campbell First Class passengers:
You will see that they are a little crude in places, and some better than others. The faces are perhaps not what we are used to, for instance. Still, I have done my best with them.
Aidan Campbell seated passengers: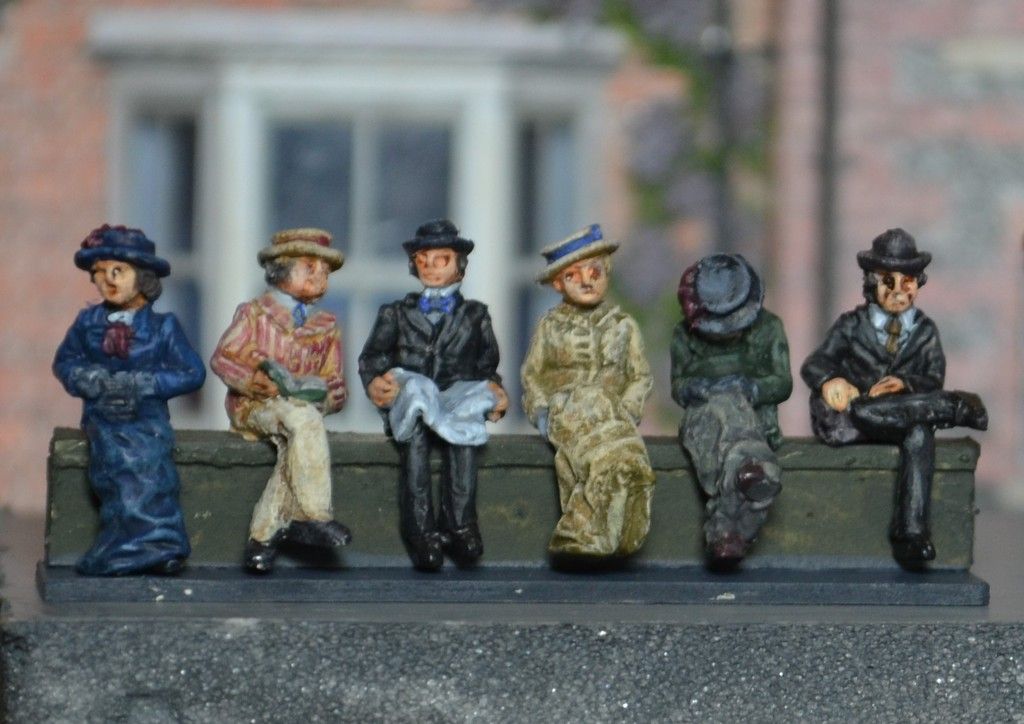 Aidan Campbell railway staff:

Aidan Campbell shop-keepers: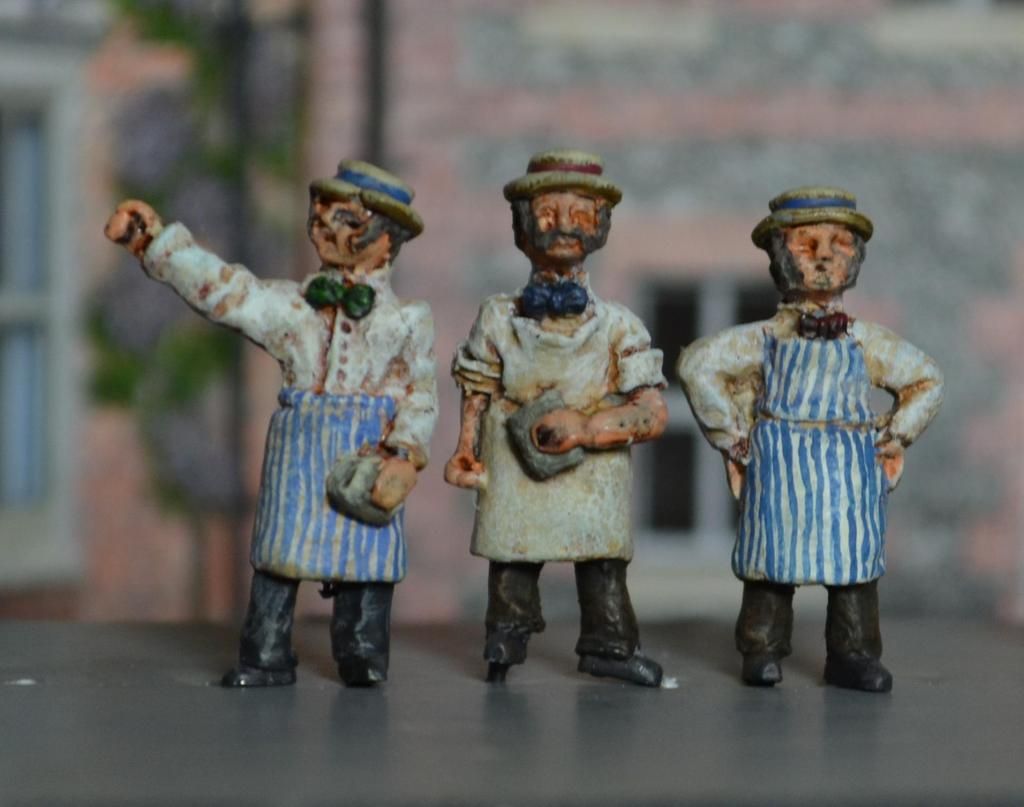 Now some Mike Pett Supercast. These are also very tall for nominally 1/76 figures, but you do get a Famous Detective and his Boswell: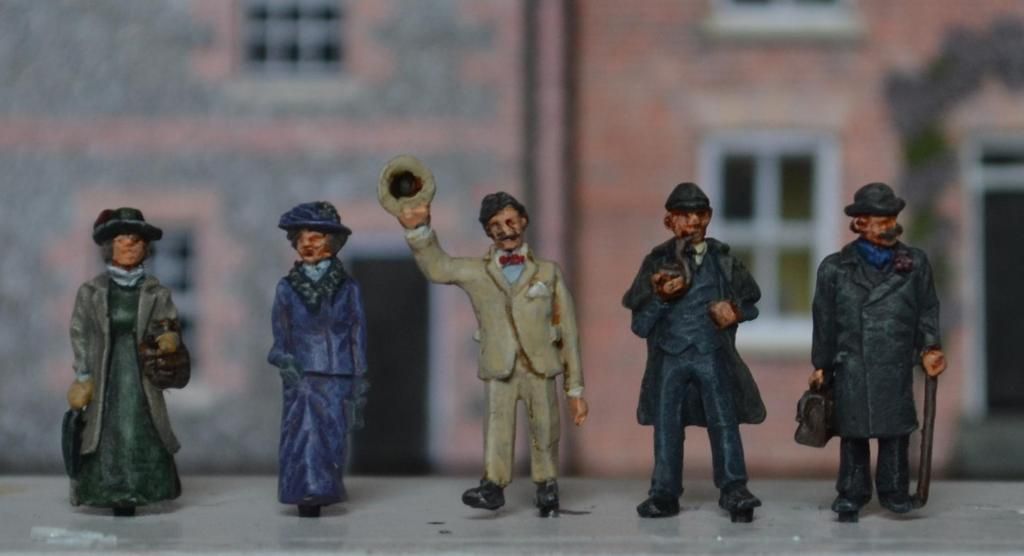 Link to Aidan Campbell:
http://www.aidan-campbell.co.uk/76catalogue.htm
Mike Pett's seems to have disappeared for the moment.