On special request of Thomas Mischak:
Some 11 year old pics of a two days lasting game for 5 players using the WRG gaming rules set, representing the Battle of Quatre Bras, taking place in Amsterdam in 2005, occupying our living room for many days with my wifes furniture stored under the battlefield
since I have no garage like mr. Dodson, no attick like Emperor and no hotel available like Wolfgang.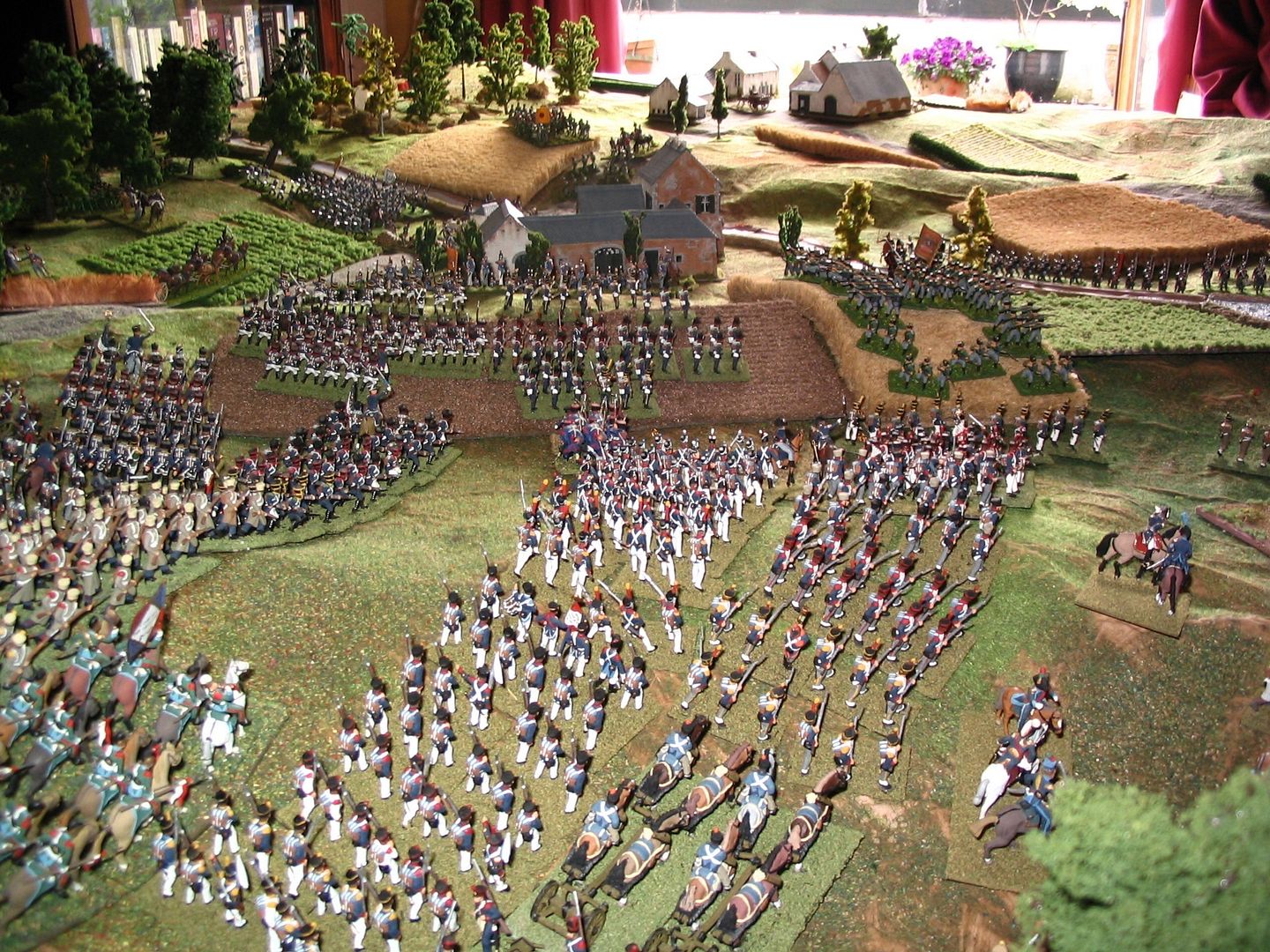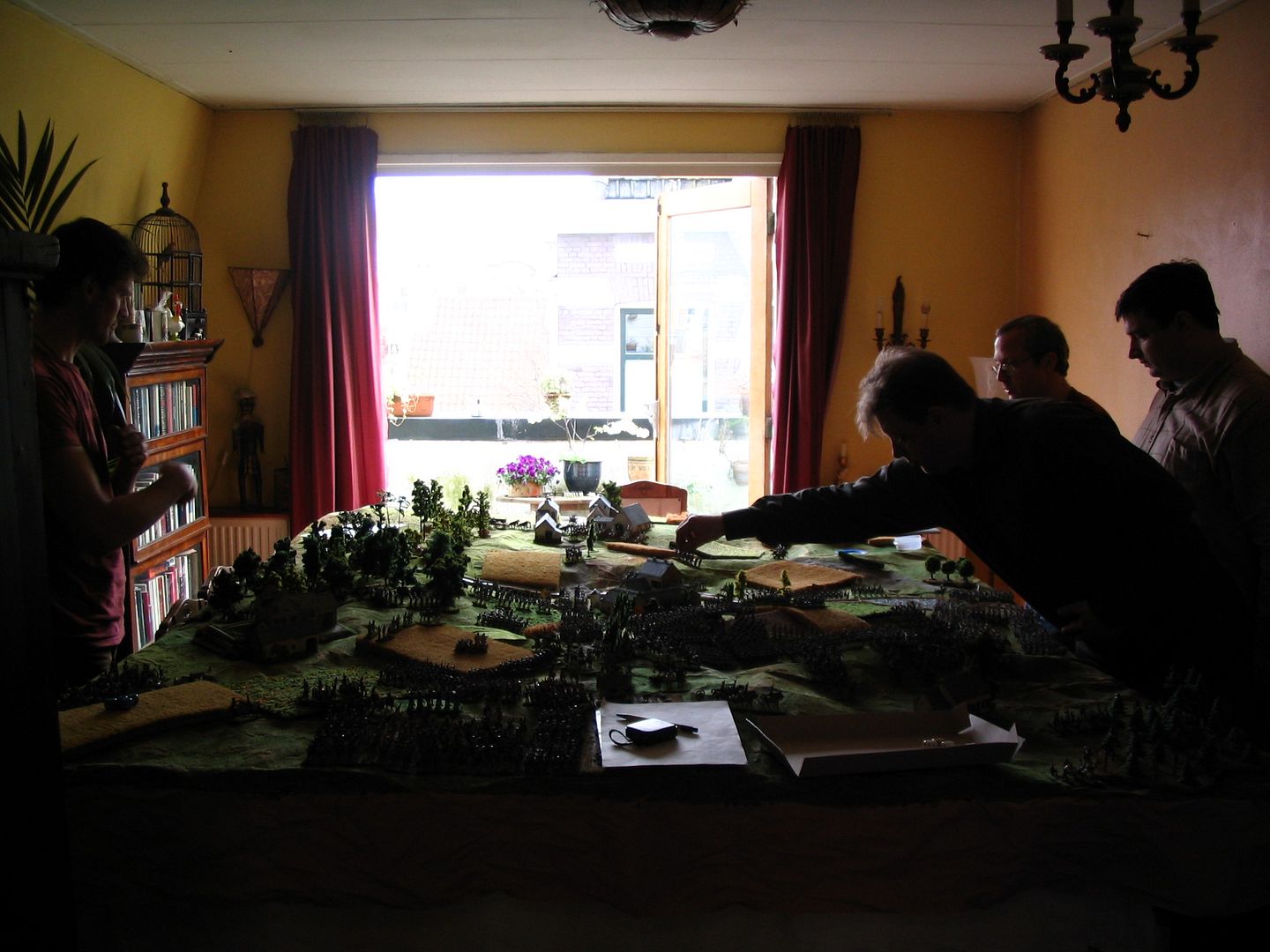 Only historic starting positions and march directions were used. After starting the game, every player was free to do what seemed best for his army corps in trying to occupy or defend the crossroads.
Dutch, Belgian and Nassau:
Armies are painted by four different gamers in a period between 1984 and 2005. Most are Airfix, Esci and Hat plastics, some are metal figures.
The French:
We used batallions of 48 to 60 men each because the usual 16 men batallions look silly, even for a gaming-setting like this. This means an infantry base contains 12 men in stead of the usual 4 and tirailleurs have 3 on a base.
We tried to stay as close as possible to the historical army composition and numbers and types of batallions, cavalry regiments and batteries present in this battle. Using batallions of approx. 50 men each this makes a ratio of 1:10.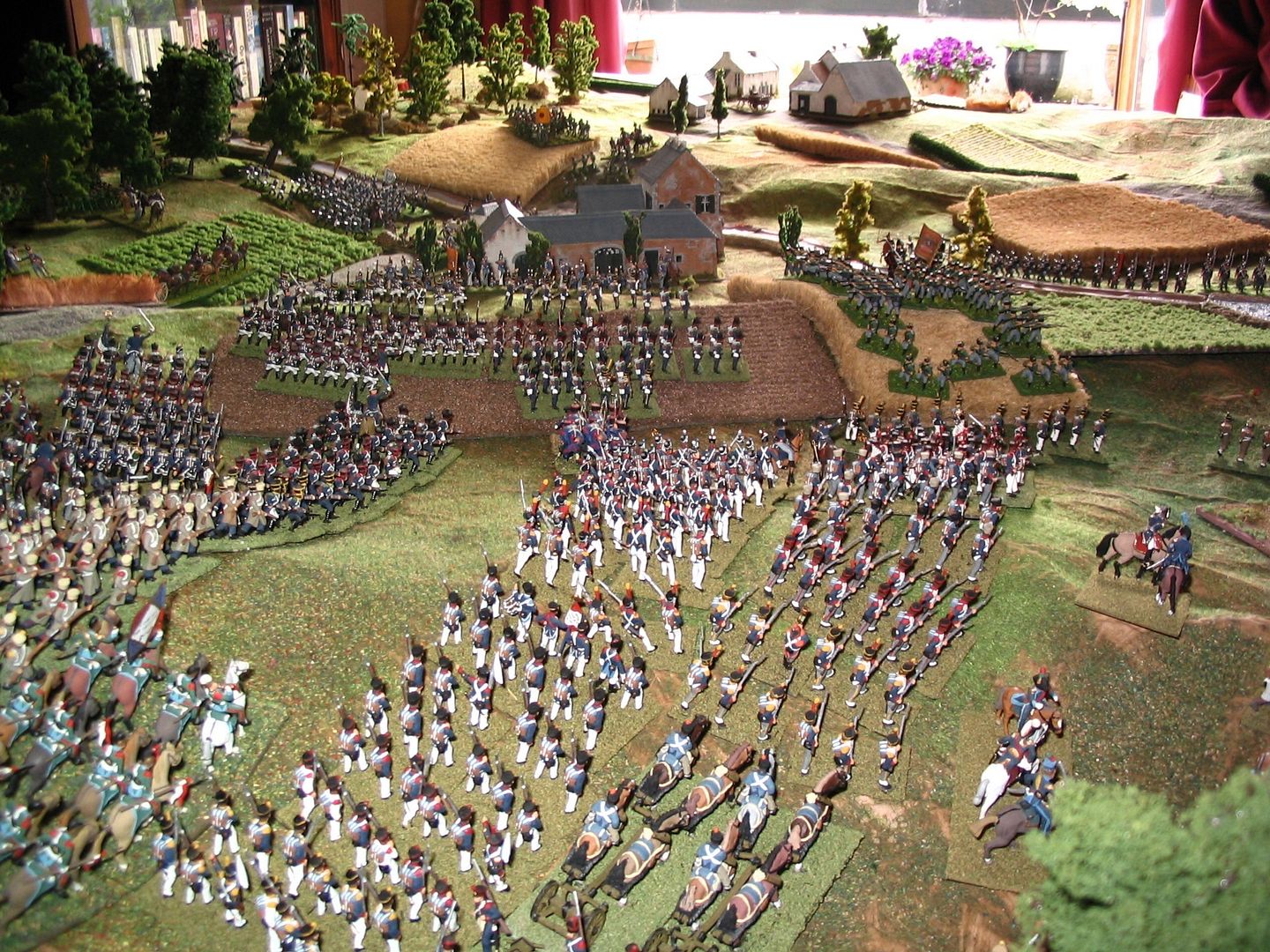 The gentle slopes and valleys of the Quatre Bras landscape were imitated by placing hundreds of foam blocks, books and paperboxes under the tablecloth.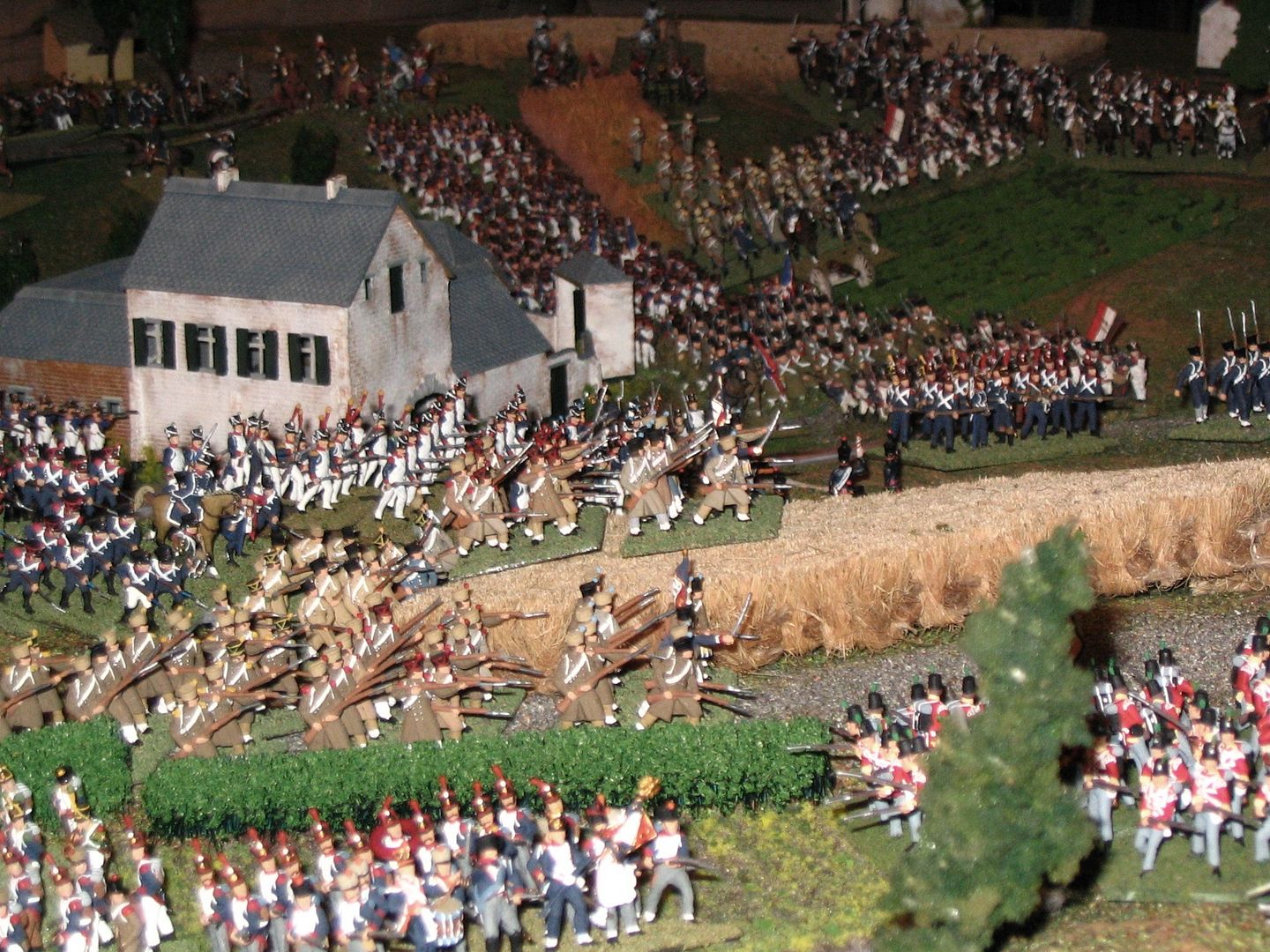 Buildings are partly the usual Airfix conversions and partly scratch build.
The buildings making the 105 degrees angle corner that is so typical for this crossroad were especially built for this wargame, based on some internet pictures, though in fact those buildings may be build many decades after the battle took place.
The 'chopped off' rooftop-angles of the large barns and stables are typical for the local rural architecture.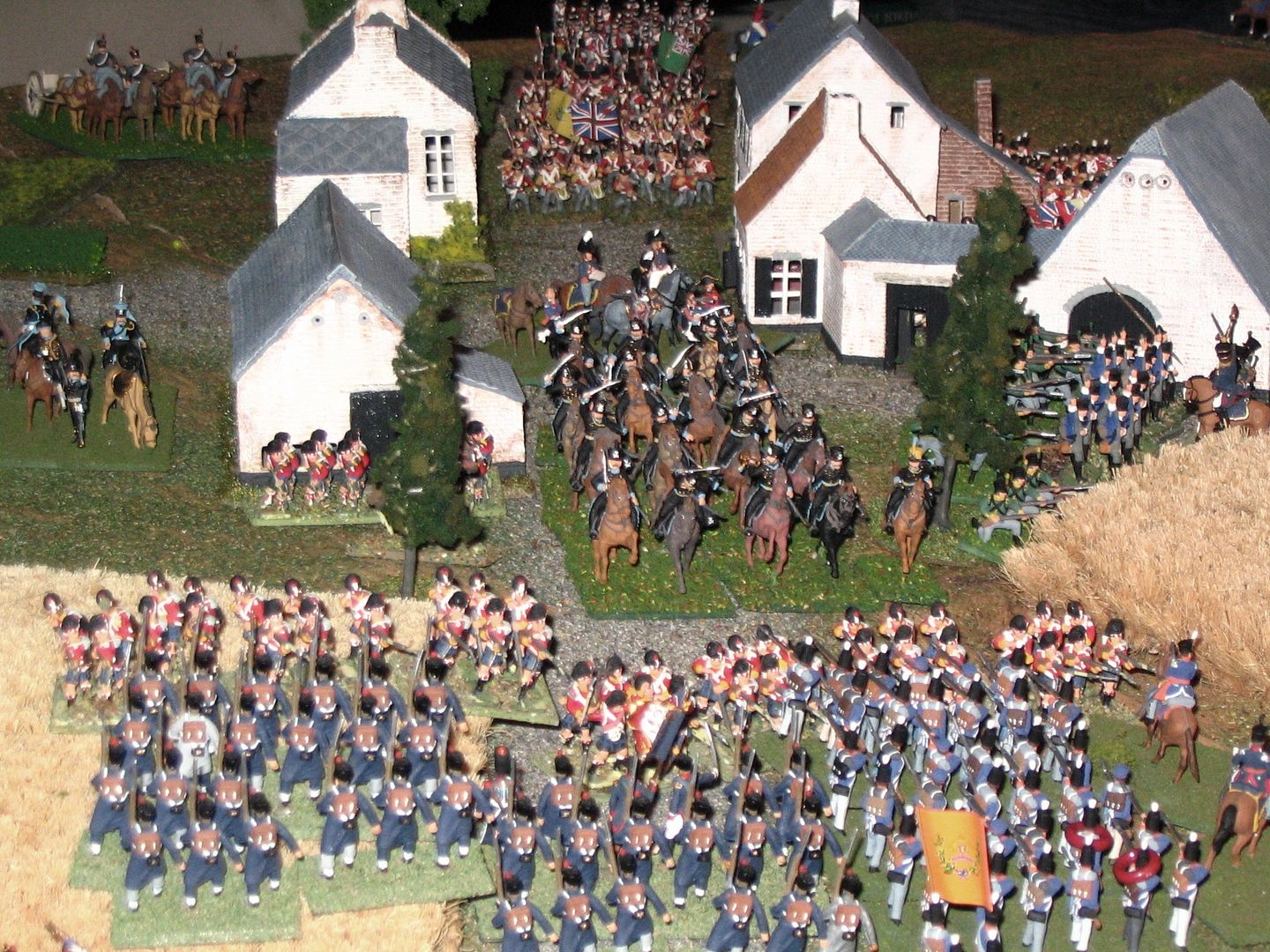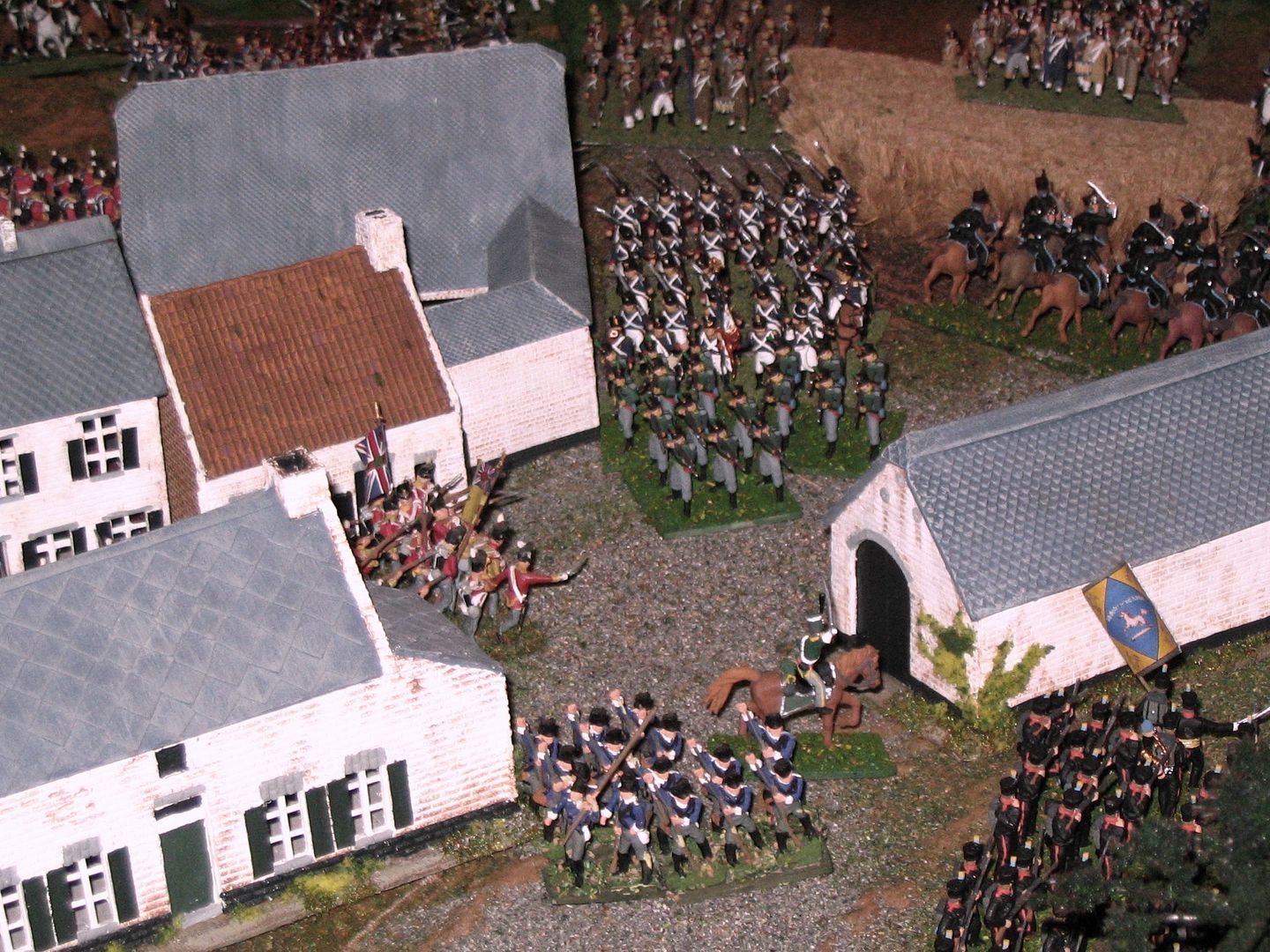 These buildings are made of brick-textured plastic and rubber sheets and plastic rooftile and slate roof texture card.
A scratch build model of La Belle Alliance is used here too.
The typical Belgian slate tiles on this roof are handcut heavy paper so that is why they are so large.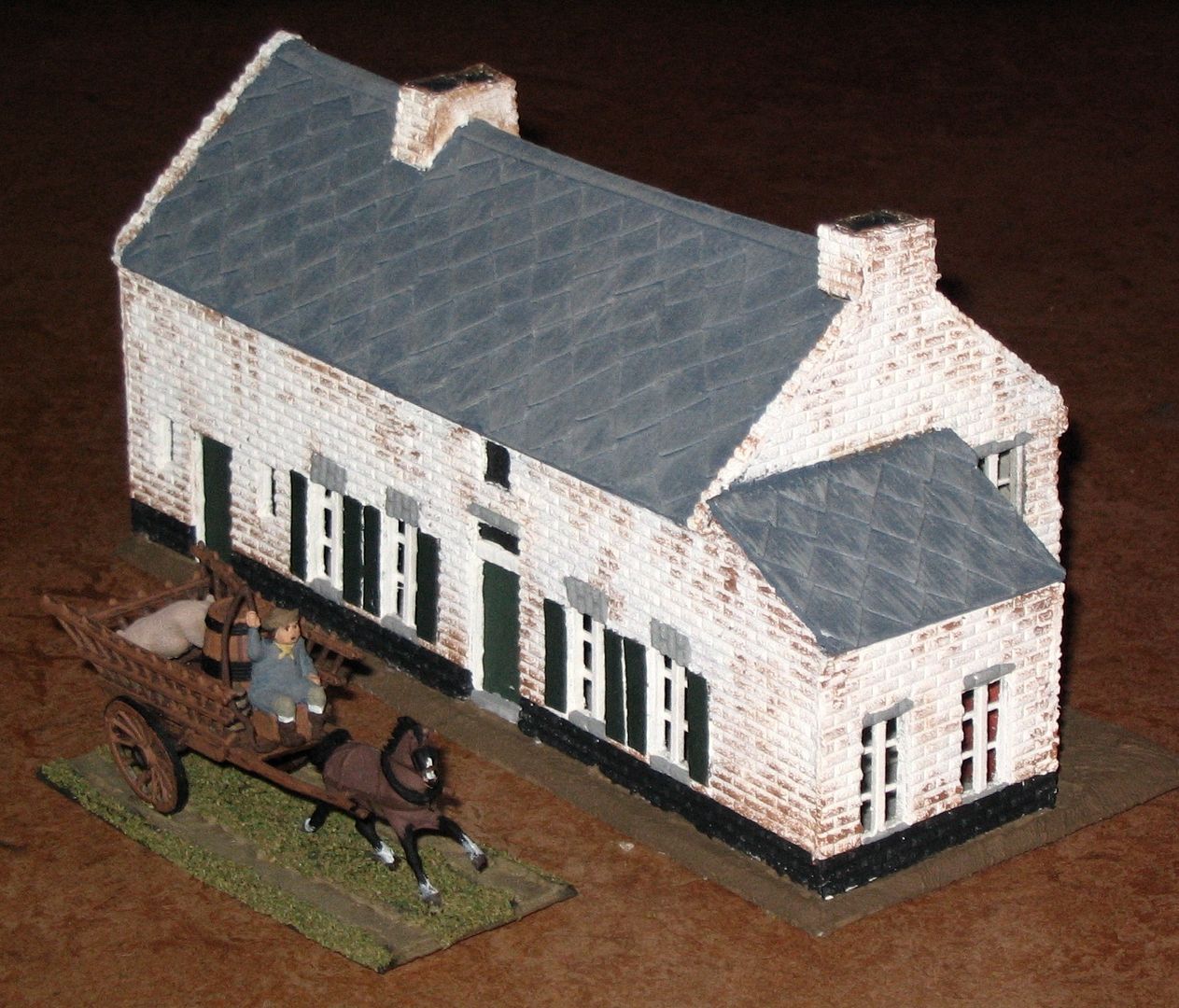 Ferme de Gemioncourt has, by my own mistake, the main living house on the northern corner of the complex in stead of the south-eastern wing where it is actually situated today. I never visited this battlefield myself, and when building this model there was poor visual information available on the internet.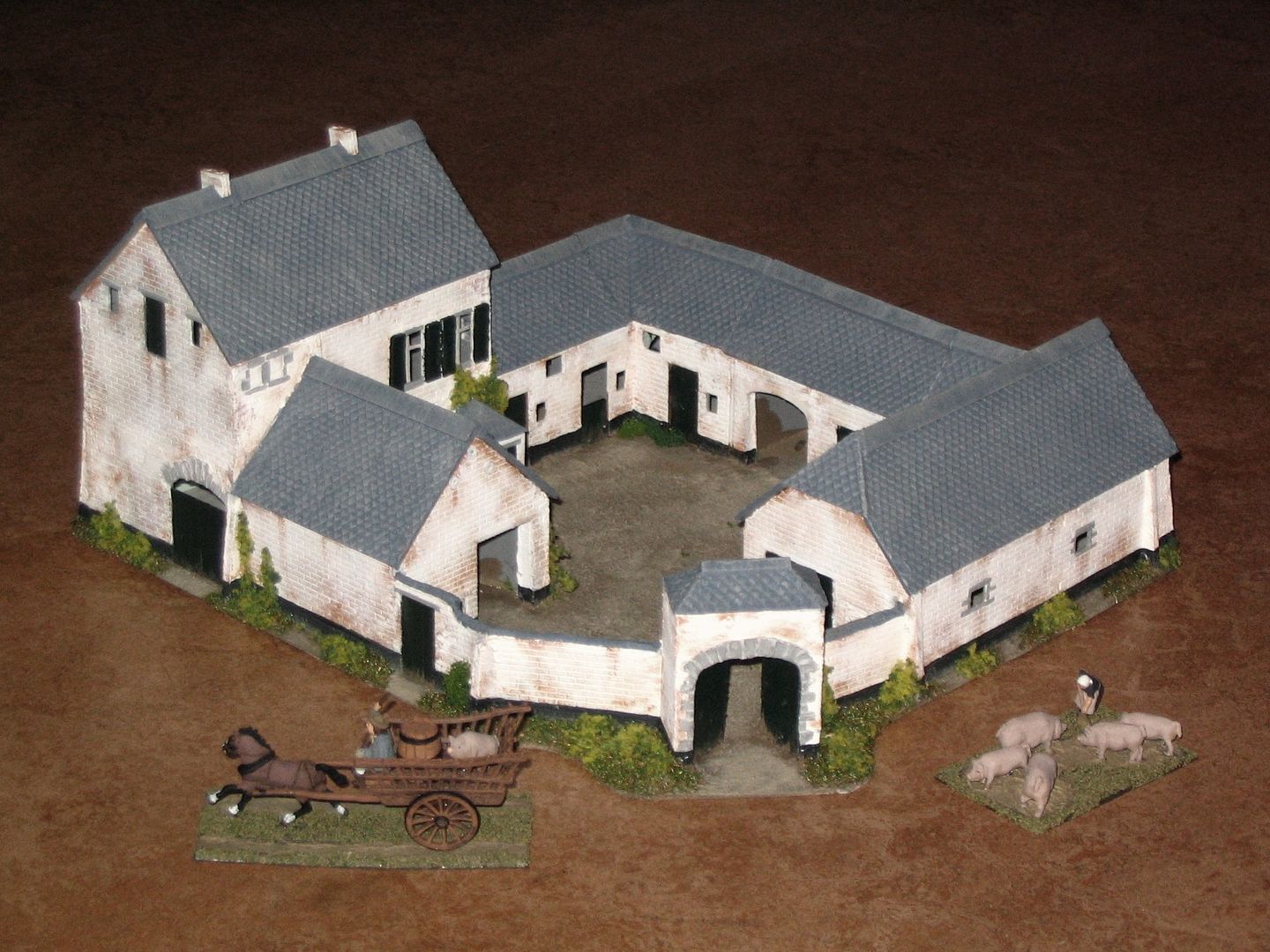 Bois du Bossu
Thomas I found your post about plans to demolish some of the historic Quatre Bras buildings. I also have seen Benno's pictures of your great, colorfull Waterloo diorama. Does it still excist?
And the main question to you: are you working on a large Quatre Bras diorama?