This morning we played t Dragon Club in Madrid a medieval wargame test playing with Deus Vult Rules
Quite enjoyable rules although a bit complex. and you need a few games besides several reviews of the rules before understanding them fully.
I wonder which rules do you play?
Figures are from my friend Alfonso collection. He loves Strelets due to the variety and it is true that after a good paint job they are very alive. also some HAT and airfix are on the table.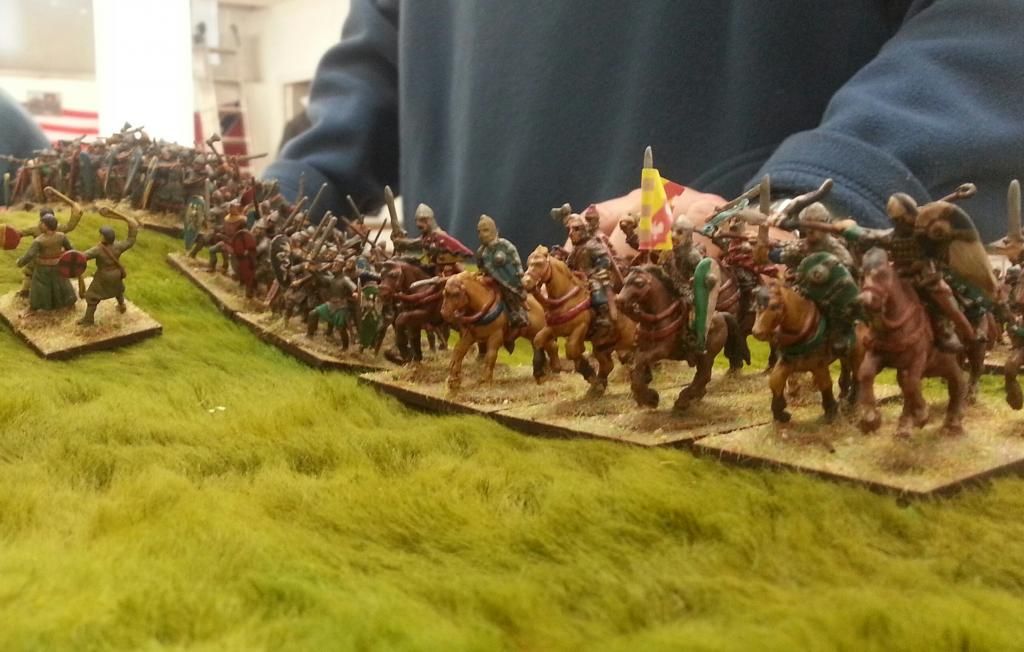 Both armies were quite similar, with few missile units and the main force relying on a mounted knight unit and some sergeants.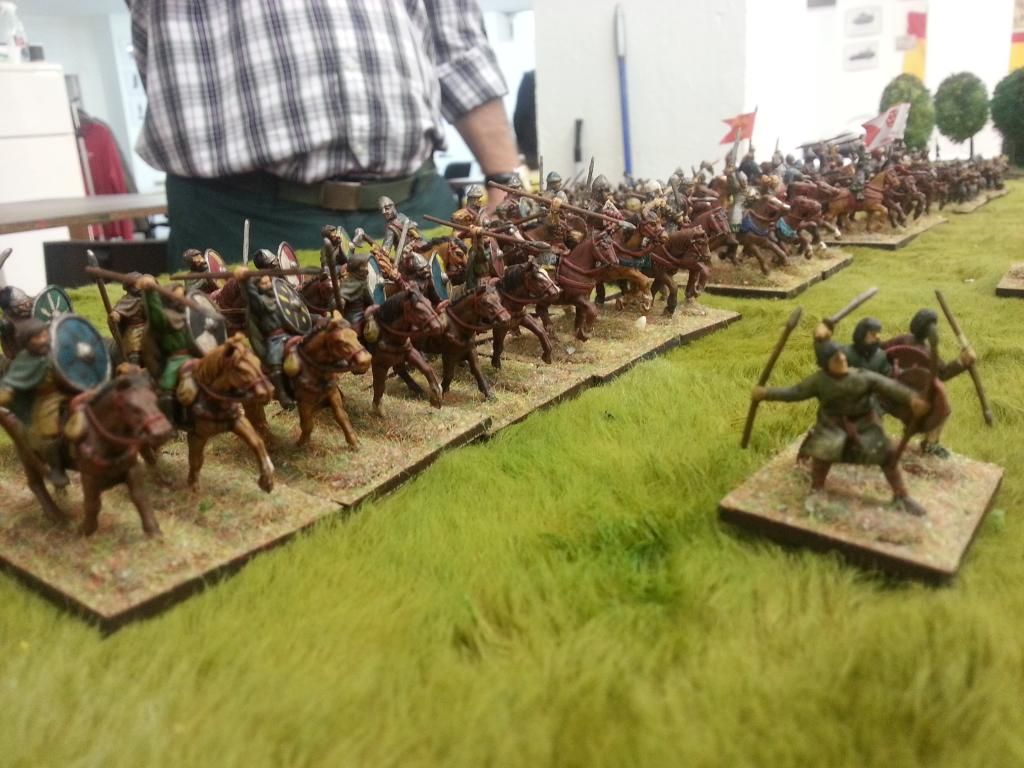 After some arrows and slingshots the cavalry of both sides charged each other furiously on both flanks at the same time.
The melee under this rules are quite bloody with lots of casualties.
My archers were charged by disordered knights, but could not resist the attack and were destroyed
We won the cavalry melee on our left flank, disordering or destroying the enemy knights.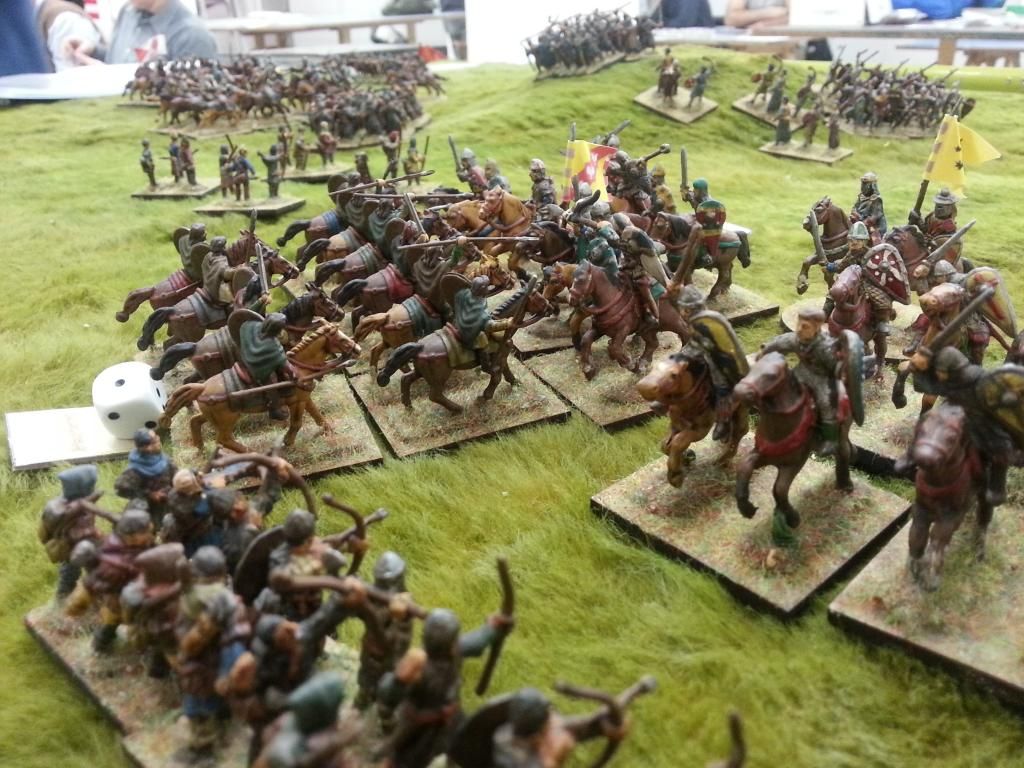 The right flank cavalry clash was also a small disaster fo my sergeants who charged disordered and had very bad luck with the dice.
A minor victory to our side, although my flank was almost destroyed and i was in a bad position.!
Whant do you think about the figures?