A fictional war game based on the Lord of the Rings theme. If you are a purist don't watch this!
Well, we don't have Elves, nor Midgets (although I have some Streletz…), orcs are also absent not to mention Middle Earth soldiers or Hobbits. So how can I and my son play a war game based on this theme?
We did a scenery like Helm's deep, filled the fortress with medieval warriors, amassed a horde of barbarians (Celts, Britons, Mongols, Arabs and elephants) and a relieving troop pf medieval cavalry. Of course without any concern for anachronism or nationality, after all it was just a fantasy game.
This is how it looks like on the table top.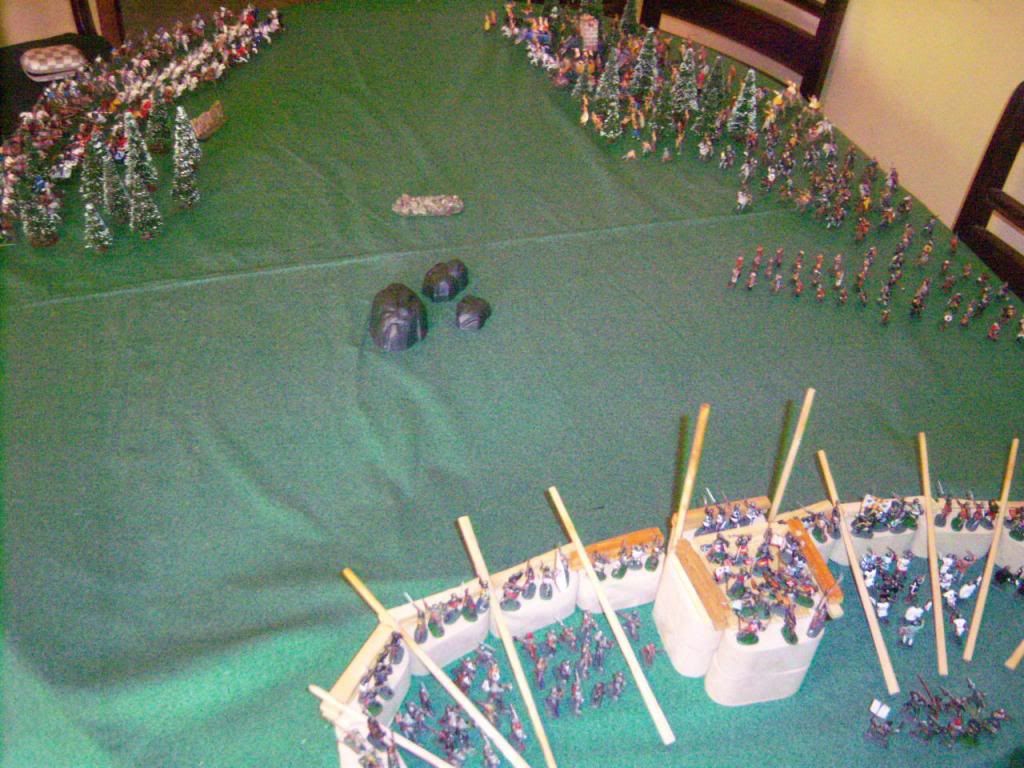 You can see the fortress and its occupants (notice Portuguese, Leon and Castilha and several Italian flags).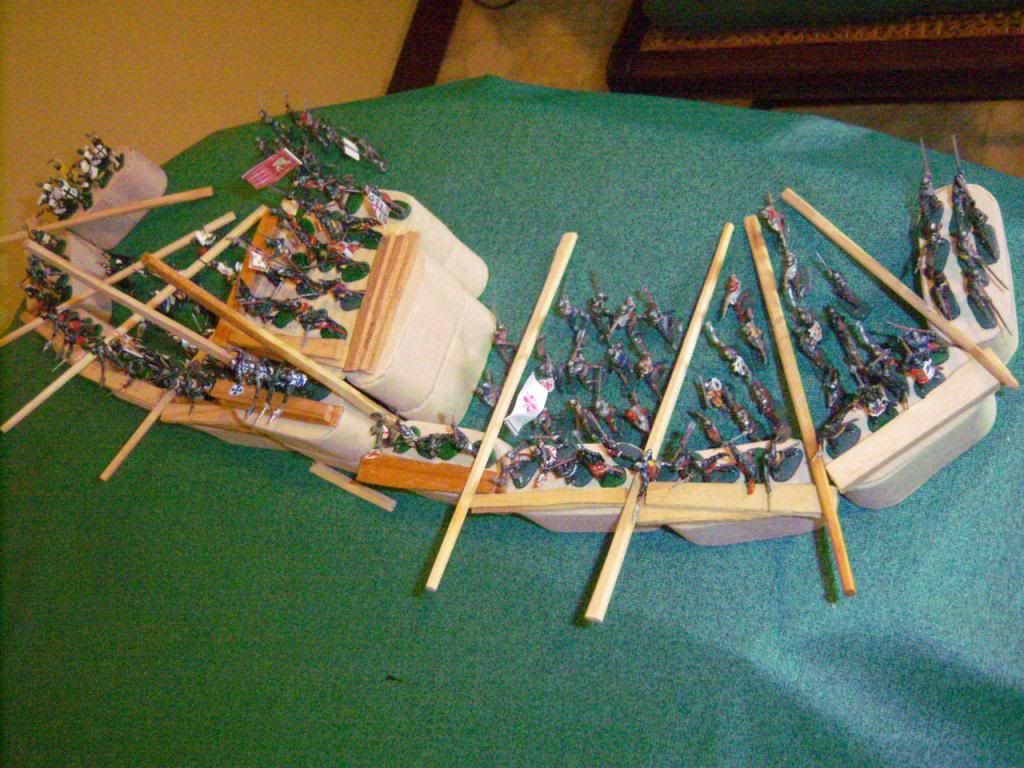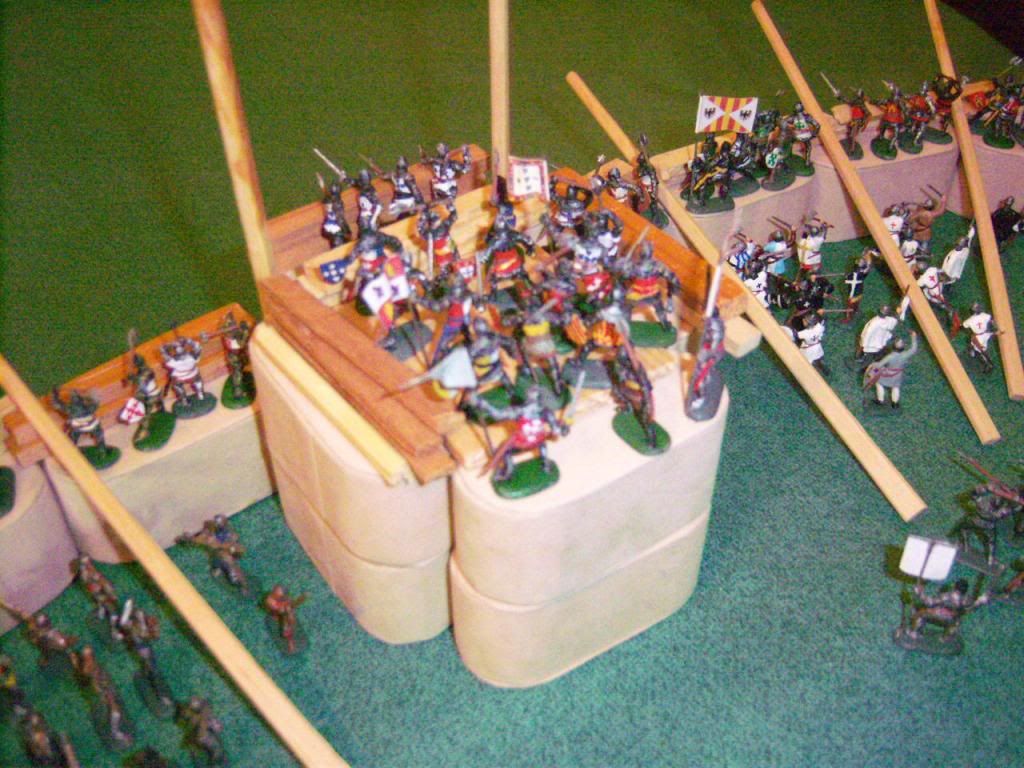 The attacking barbarians are shown now. First you can see the dismounted Mongols, then the Mongol cavalry, with Arabs in the back, then the Celtic infantry and cavalry with the elephants (one is a scratch built, using a toy elephant and a cardboard castle).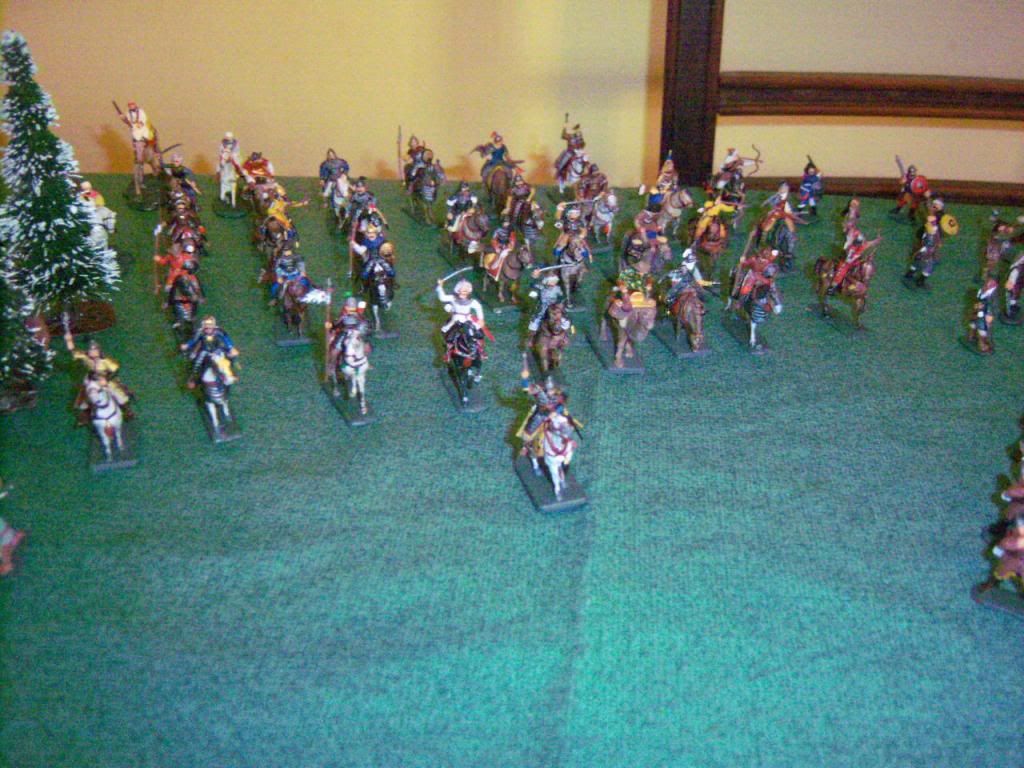 Finally you see the medieval cavalry troop, prepared to strike the barbarians from the side.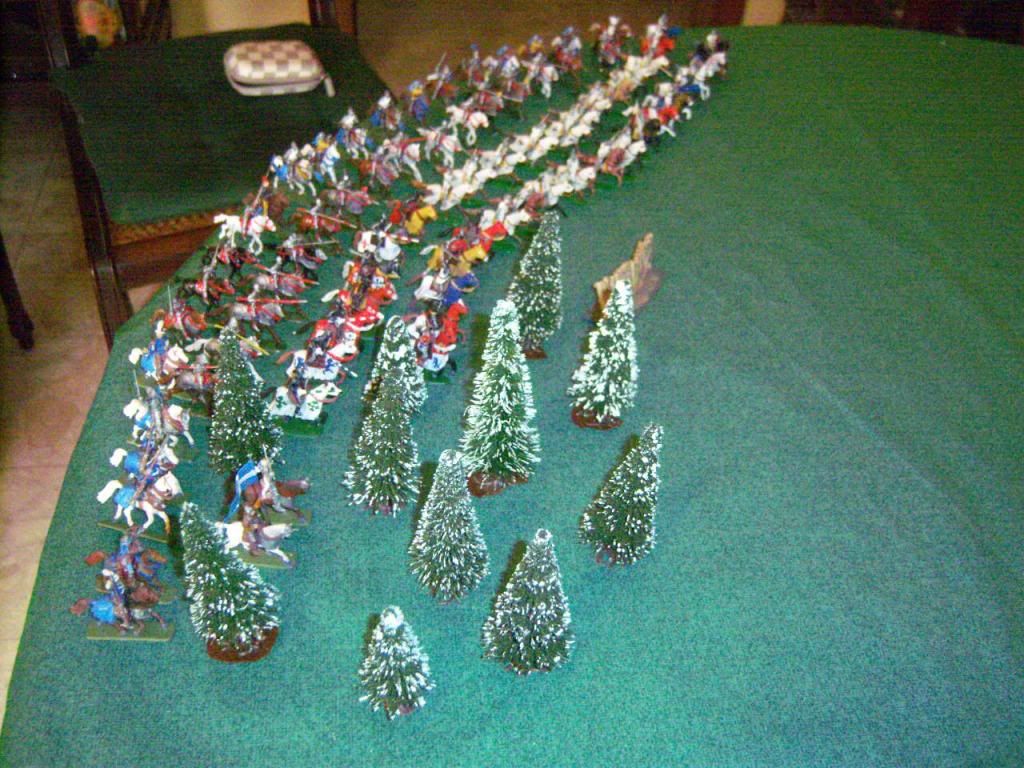 Missing is the reinforcing barbarian cavalry and war chariots and catapults (no more space on the table)
How did it go (we were so enthusiast that we missed to take pictures).
The barbarians were not stupid and moved the cavalry and the elephants to the right flank, at the same time the catapults were causing havoc to the defenders of the castle so the medieval cavalry had to charge.
The cavalry troops met face to face and the medieval won, crushed the back lines of the barbarian infantry and destroyed the catapults, only to be crushed by the reinforcing cavalry. But they had won the day. The infantry assault to the fortress caused heavy casualties on both sides but the defence hold. Victory for Middle Earth, or was it the medieval knights?
A good day to all.
Mário