We gave my new home-groan Dark Ages rules their first trial tonight.
It was a simple battle between an invading Saxon force & a defending Romano-British army.
The layout (before troops were deployed):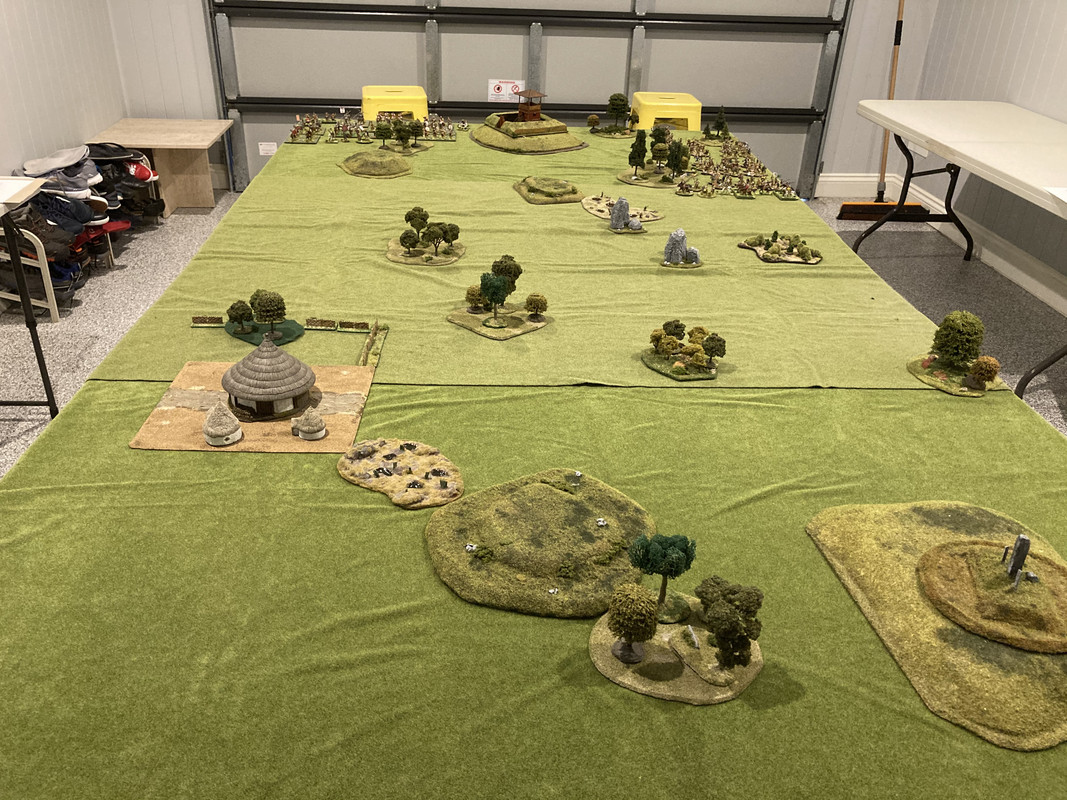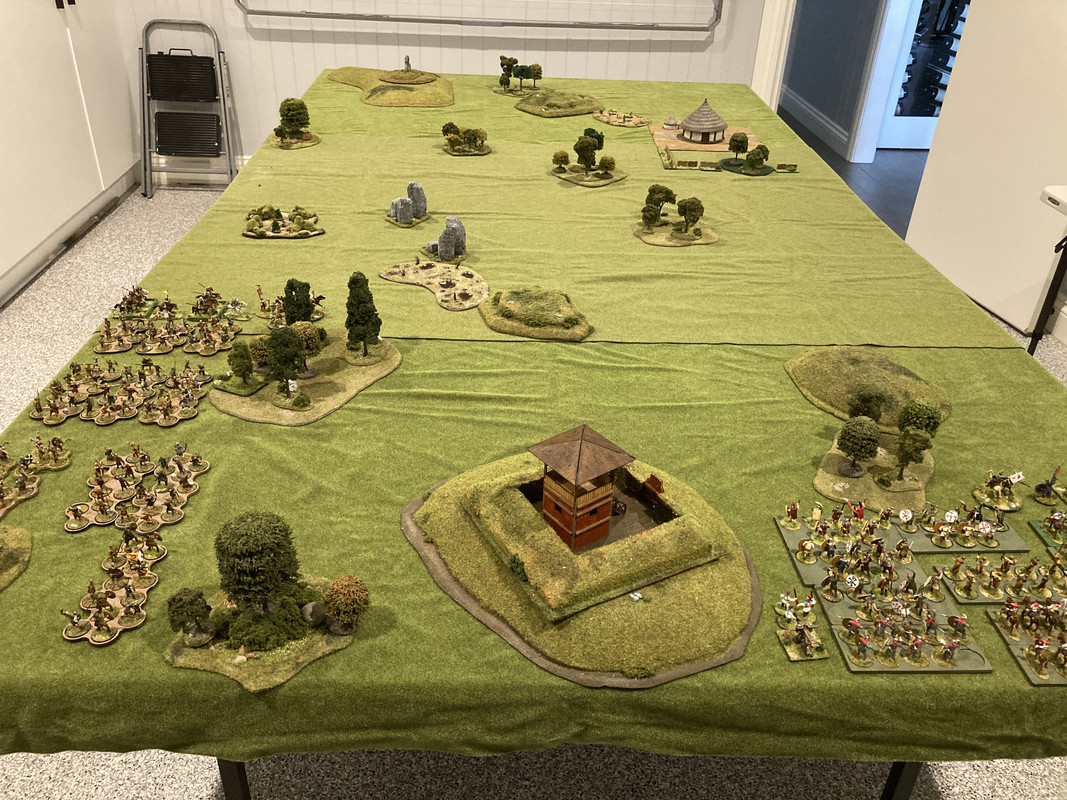 I wanted a terrain with as much forest as I had trees for & some period eye-candy.
Sadly, we got so engrossed in the game I forget to take photos. These all come from after it was all over: a bloody draw.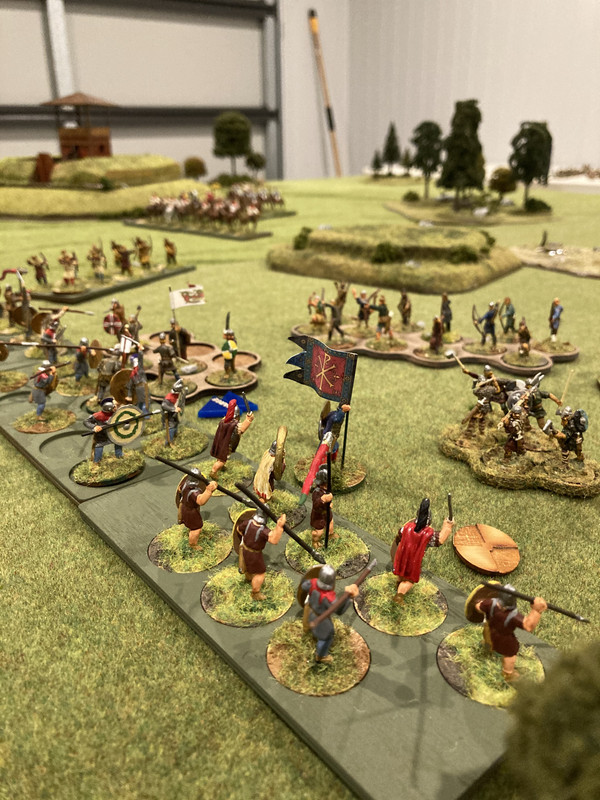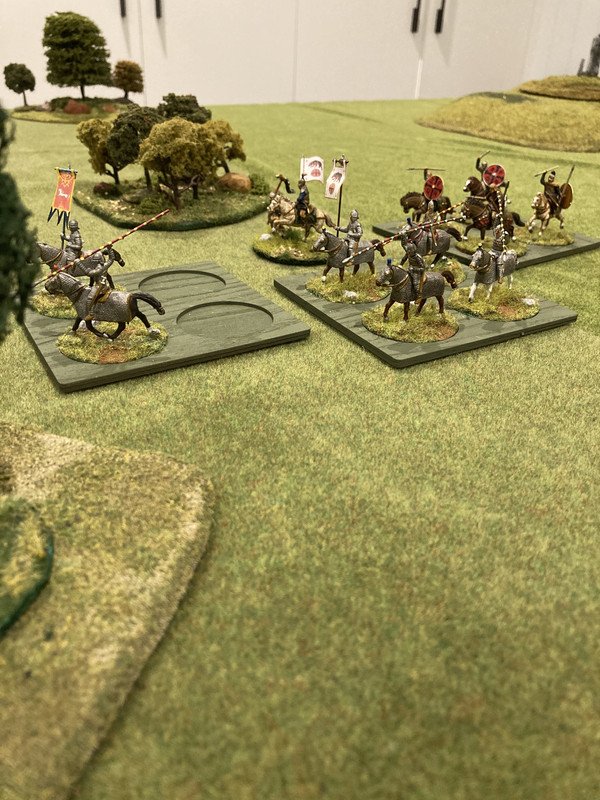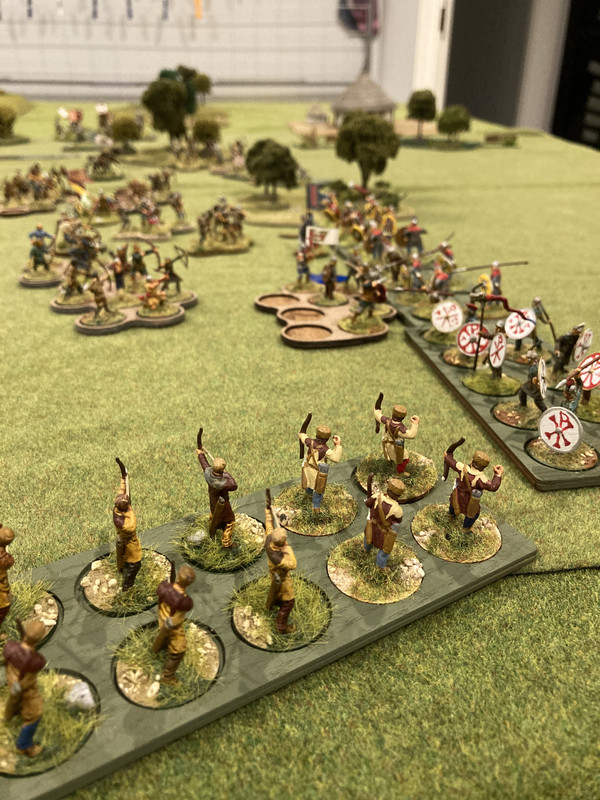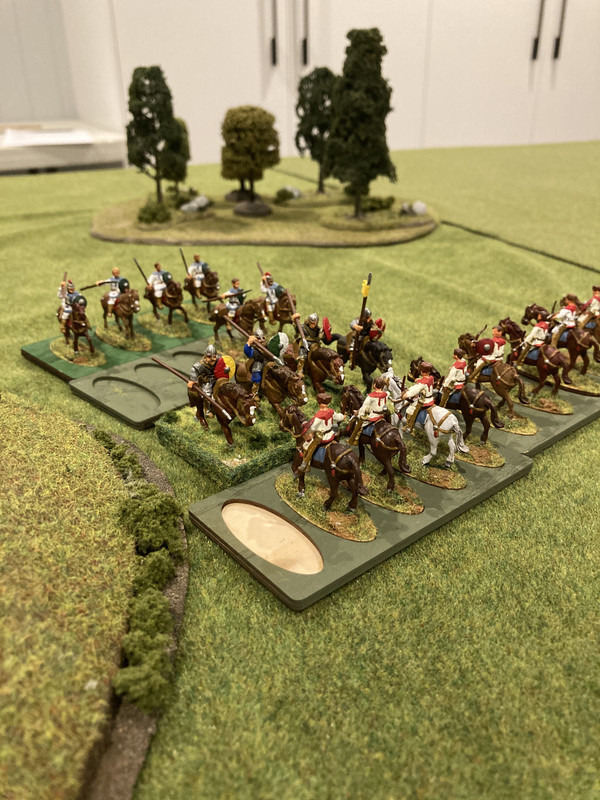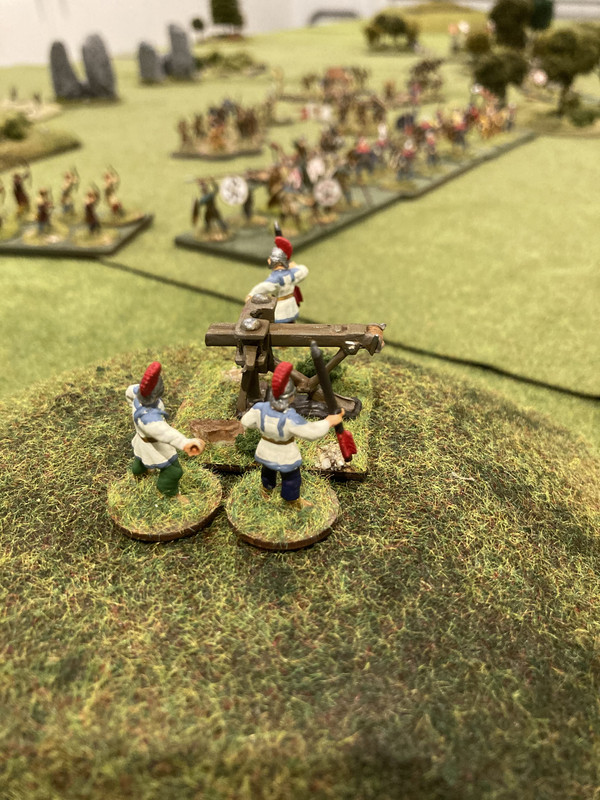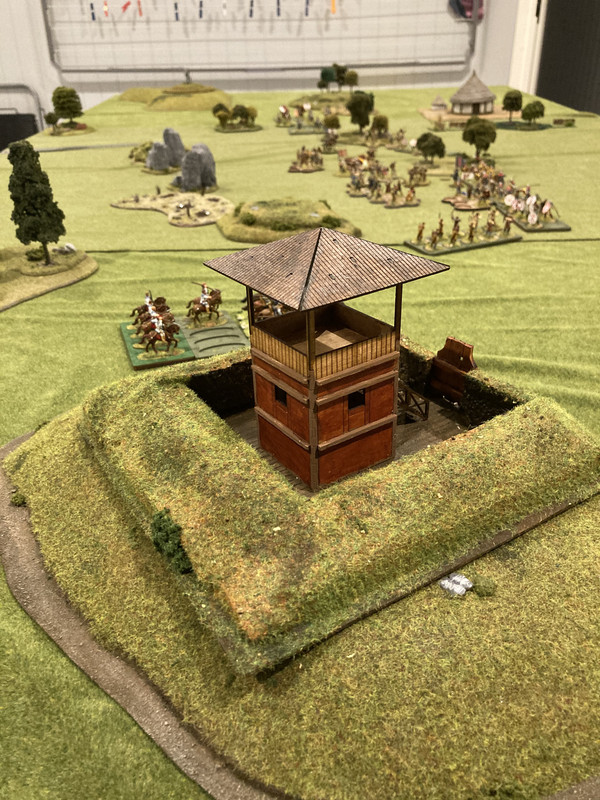 The game was relatively quick (about 2+ hours) & the mechanisms worked surprisingly well. A few "tweaks" needed so another game in the New Year.
donald