Our big Australia Day game is Monday. I've been marshalling my contribution: about 1000 FoG points of Celts who will have to face off against a rather formidable Polybian Roman force.
They're a colourful bunch. One of my pals refers to them as 'The Licorice all-sorts'.
The elite- Gaestati - tattoos and all-armoured infantry & cavalry & slingers: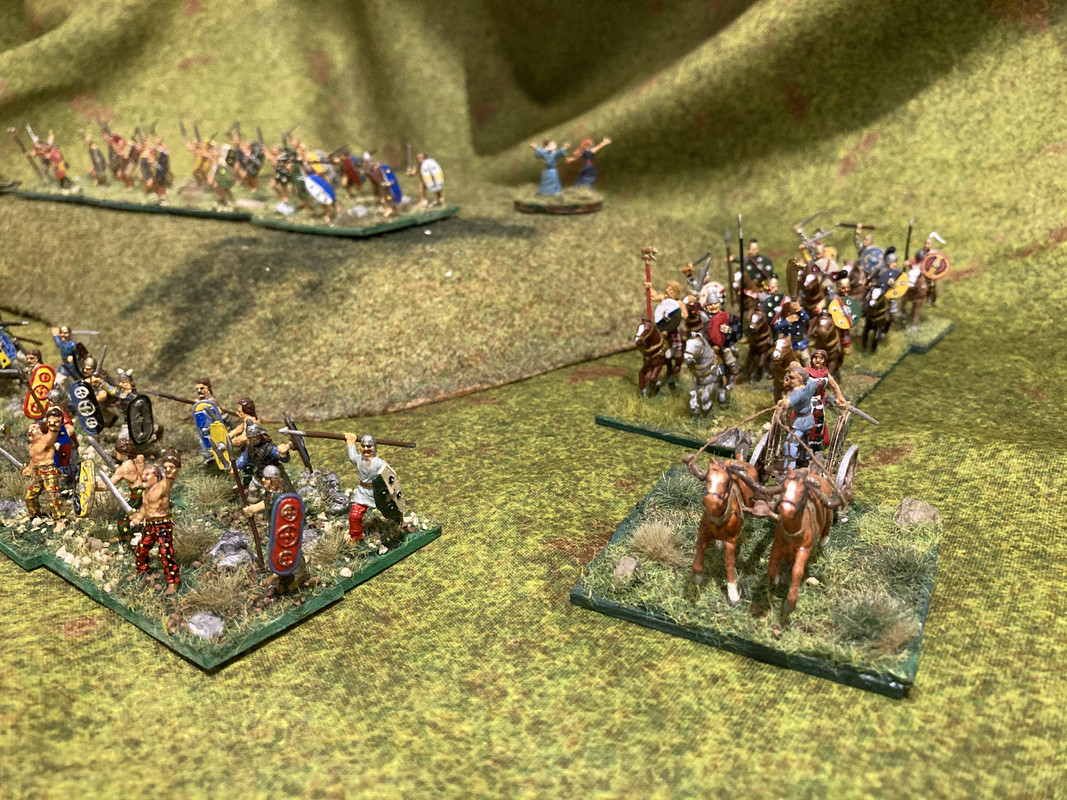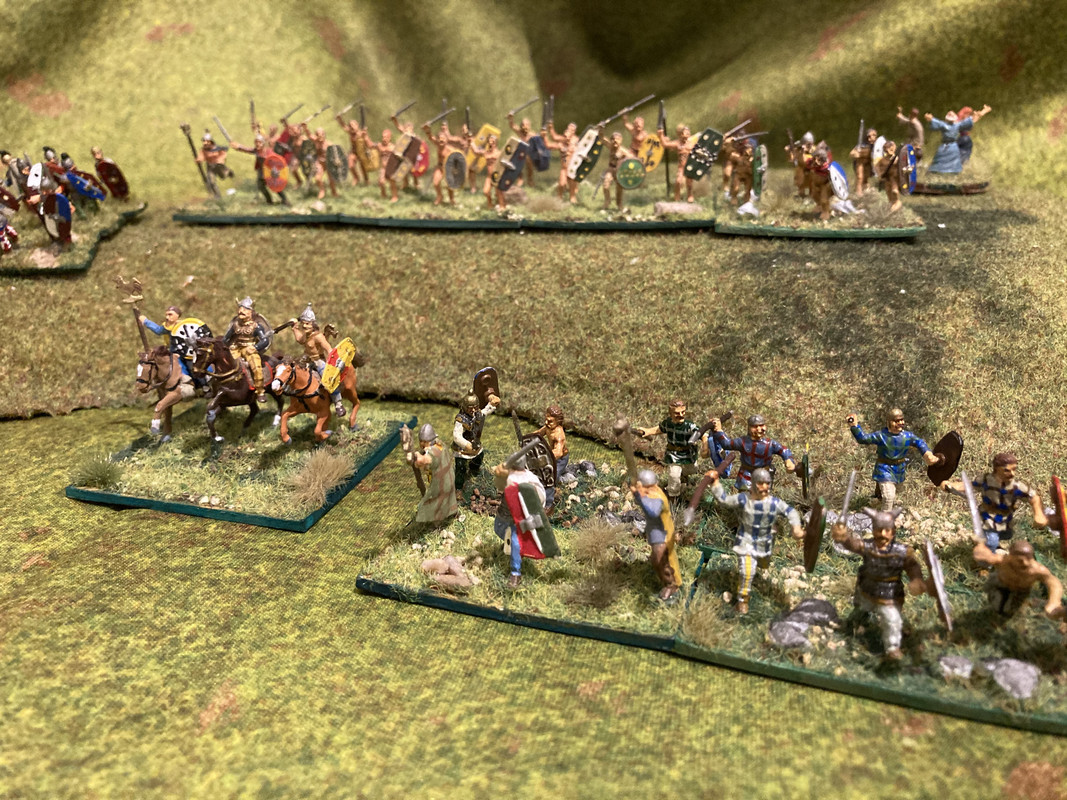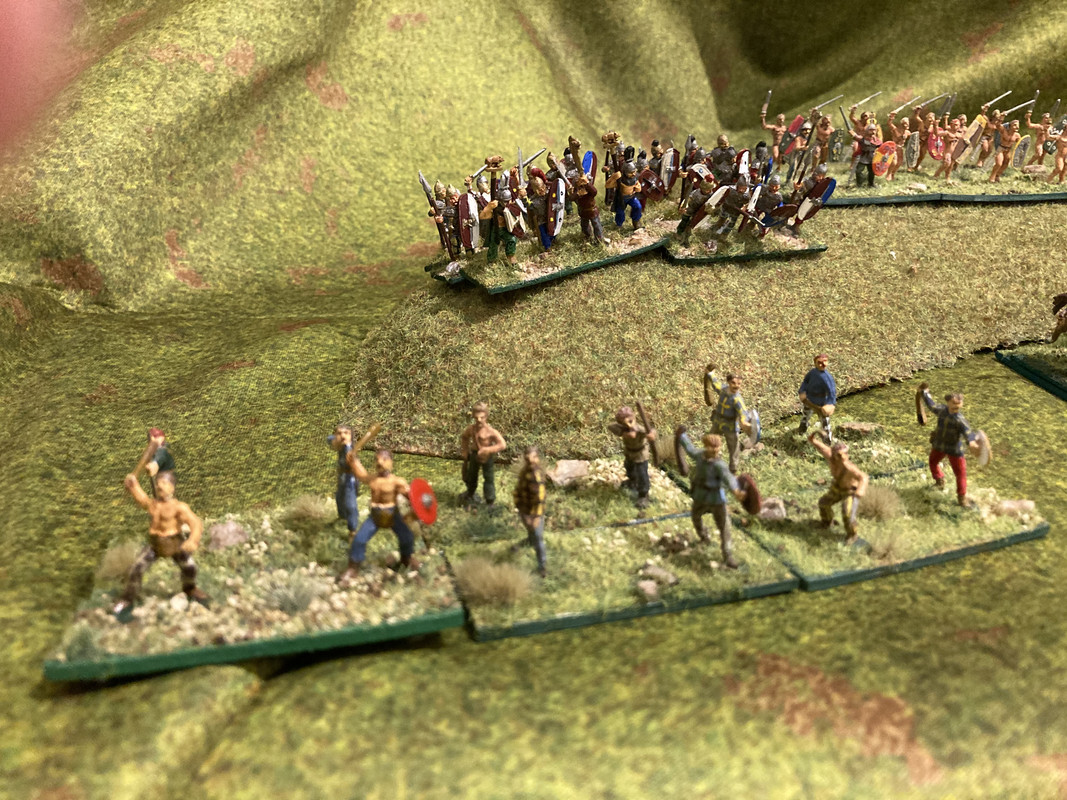 The warbands: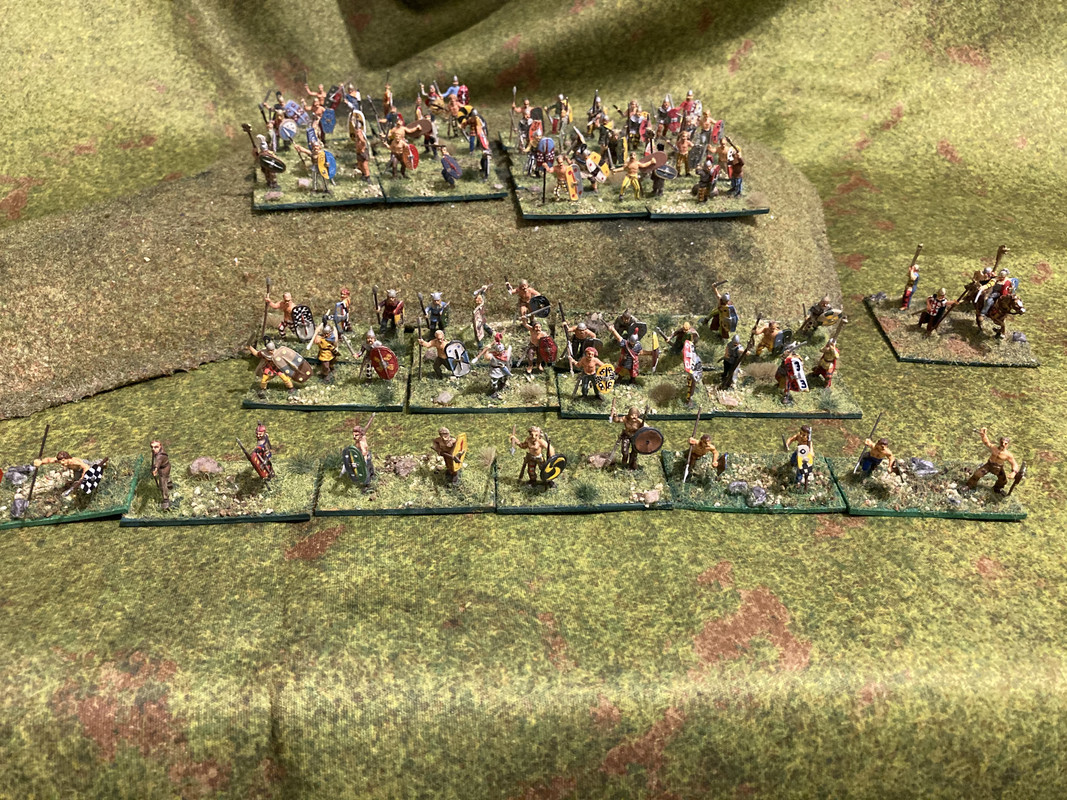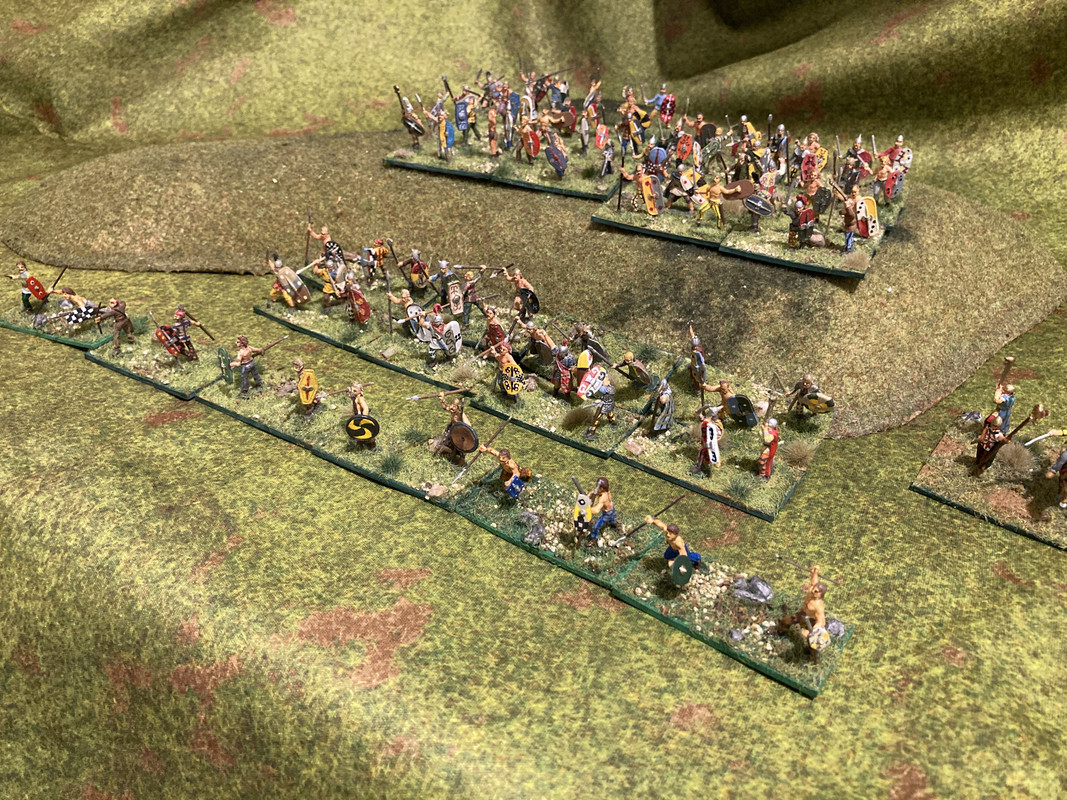 The cavalry & chariots: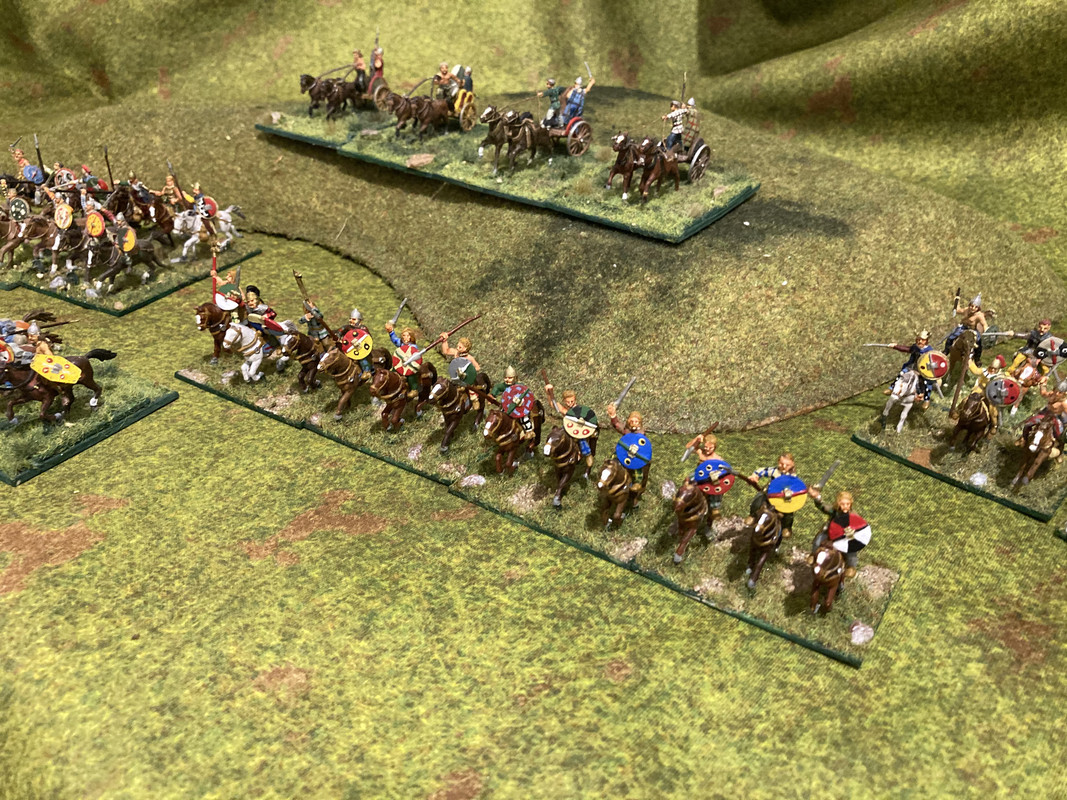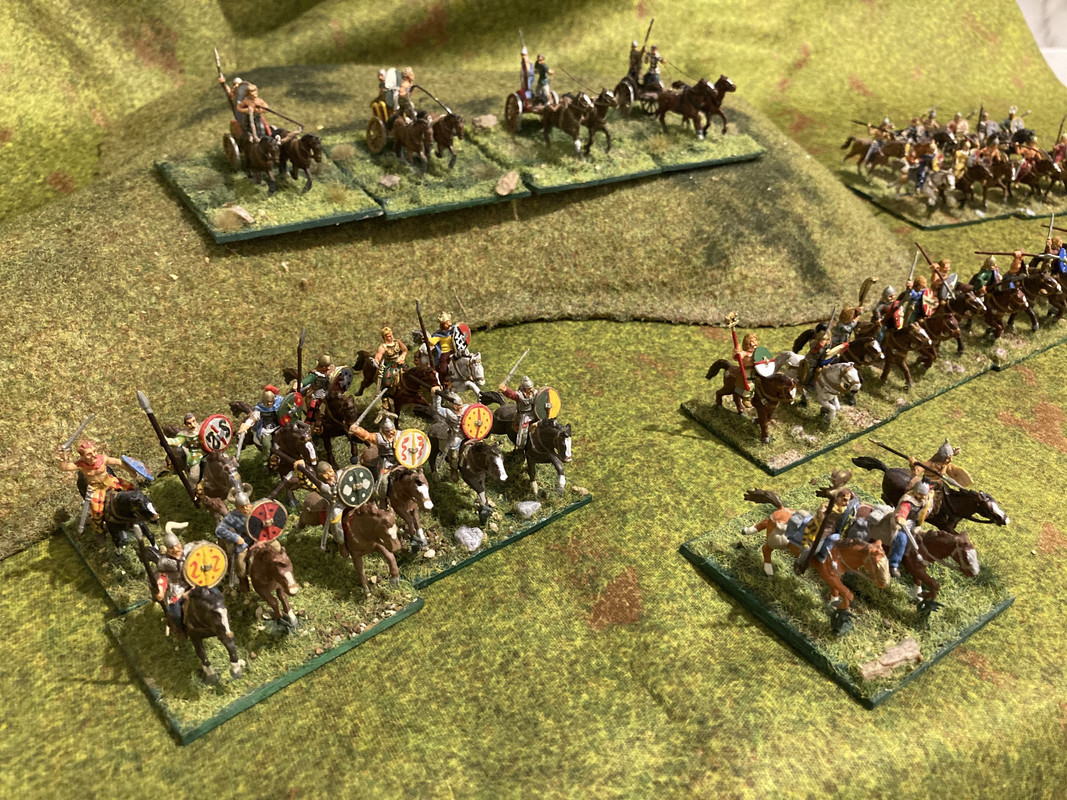 I don't expect to win. I've never yet beaten the Romans. But it should be fun. I'll post some game photos later.
donald