I recently bought a gatehouse & some walls for a walled town from Anyscale.
They complement other structures to make quite a nice, table-edged walled town.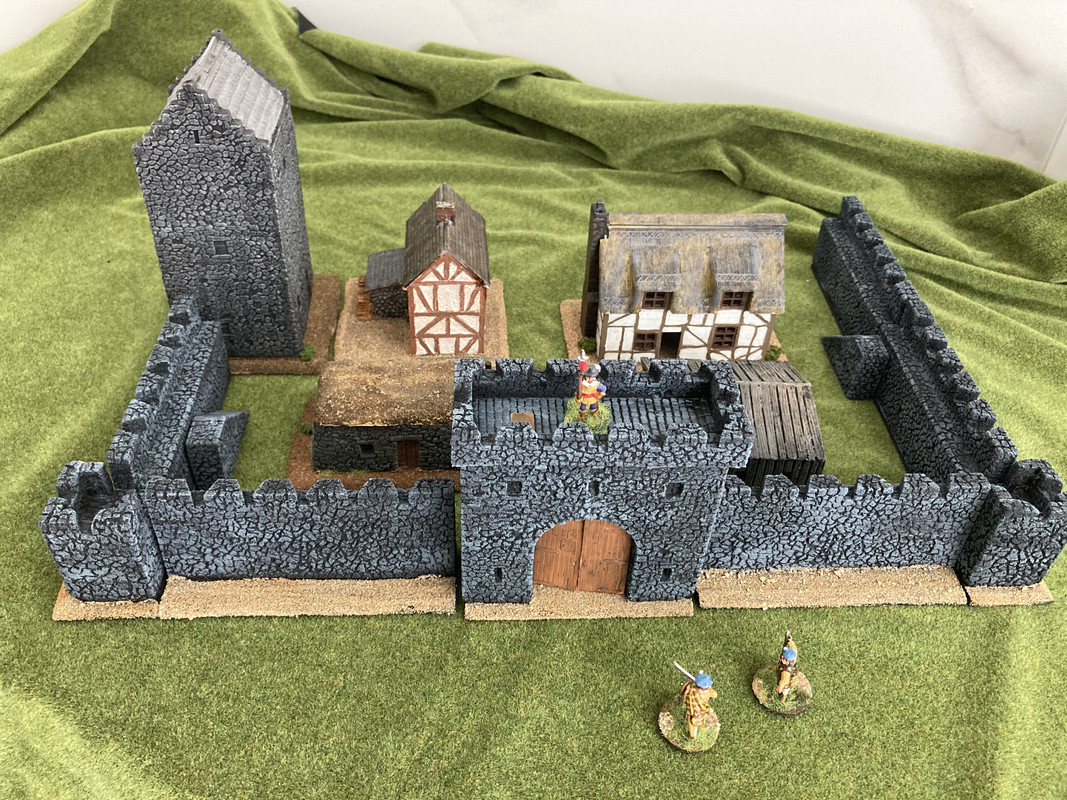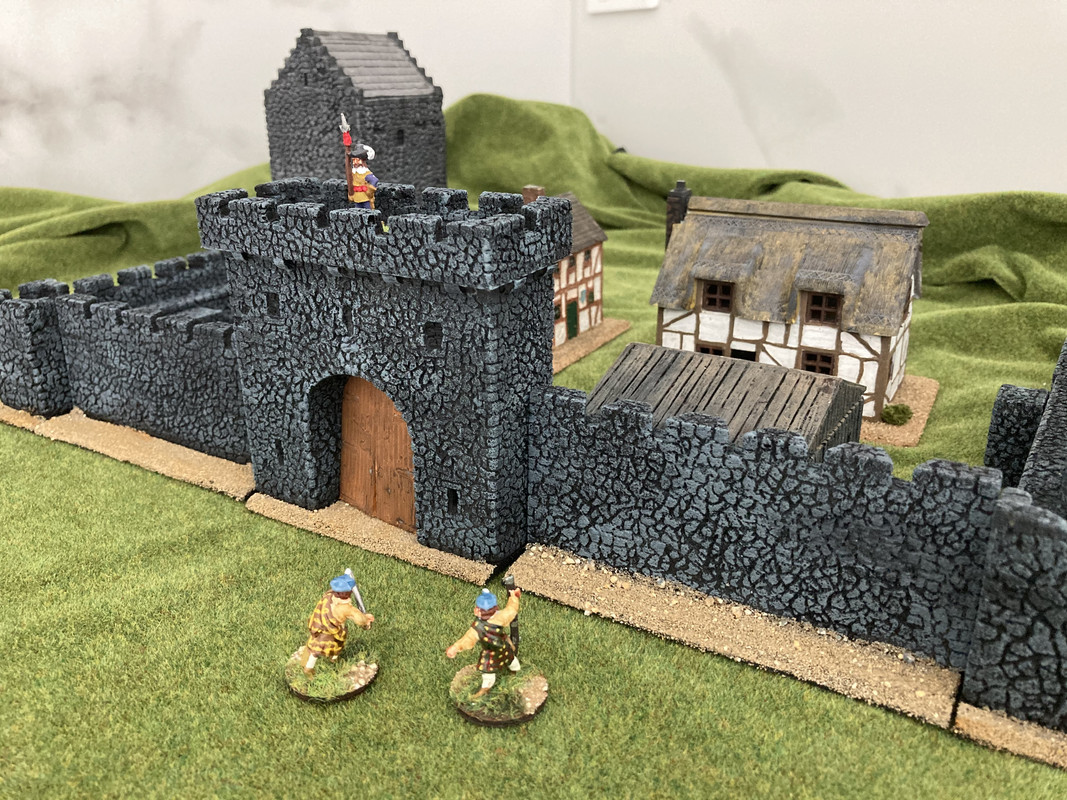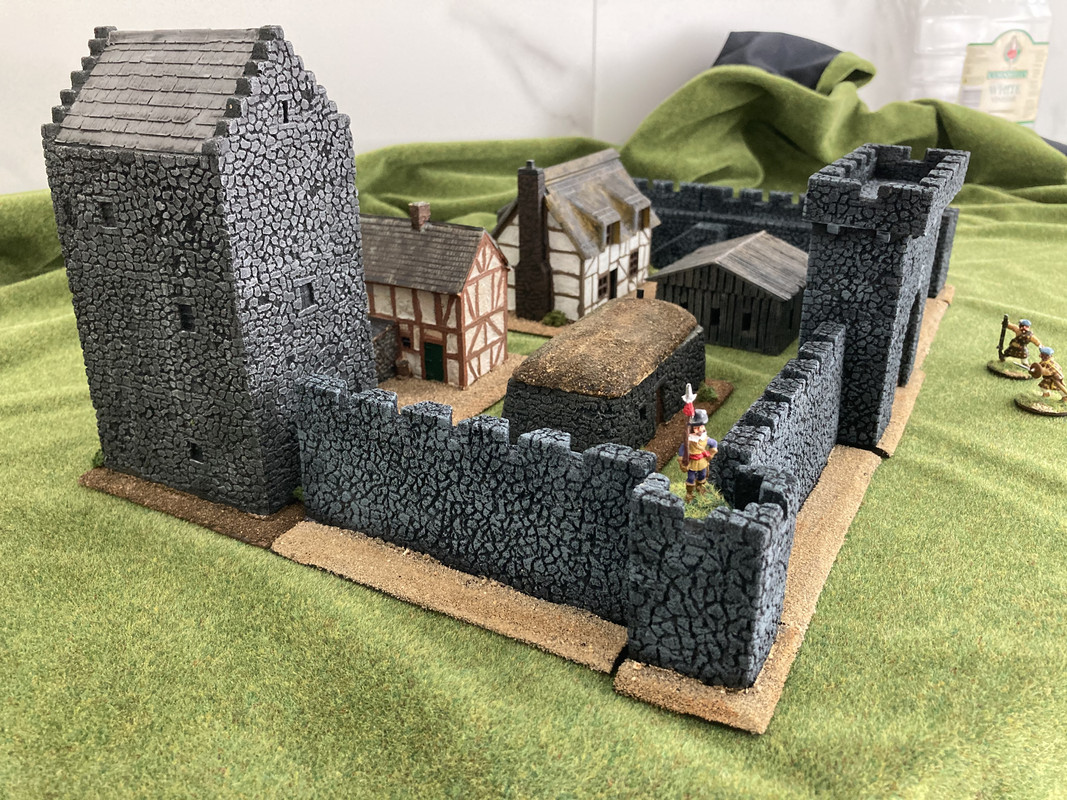 It should appear in my upcoming SYW game of Reichenberg but will also suit as a background to the mighty Covenanters fighting their wily Montrose-led foes.
donald