In what is my first Seven Years War game in some years, I decided to fight Leuthen. The whole battle is beyond my scope in terms of space, time & figures so I planned a scaled down version of Frederick the Great's masterful outflanking attack on Nadasty's corps on the Austrian left flank.
The table was already sey up when the participants arrived.
A panoramic view from the north end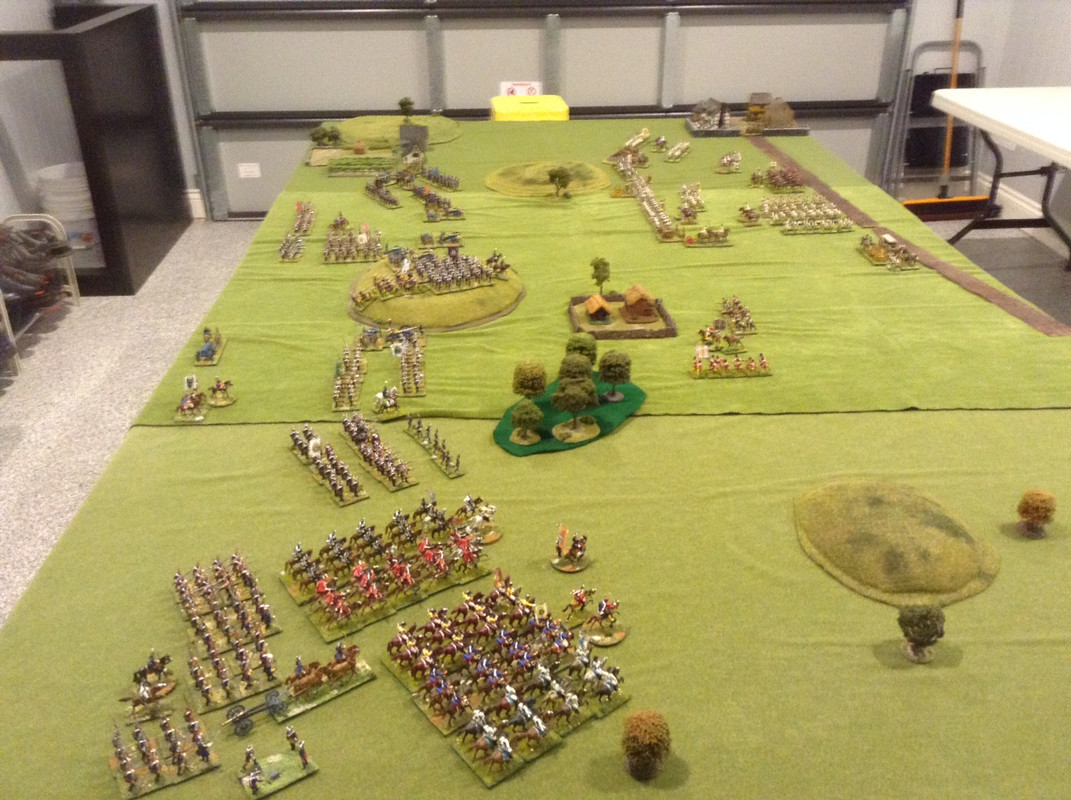 and the south end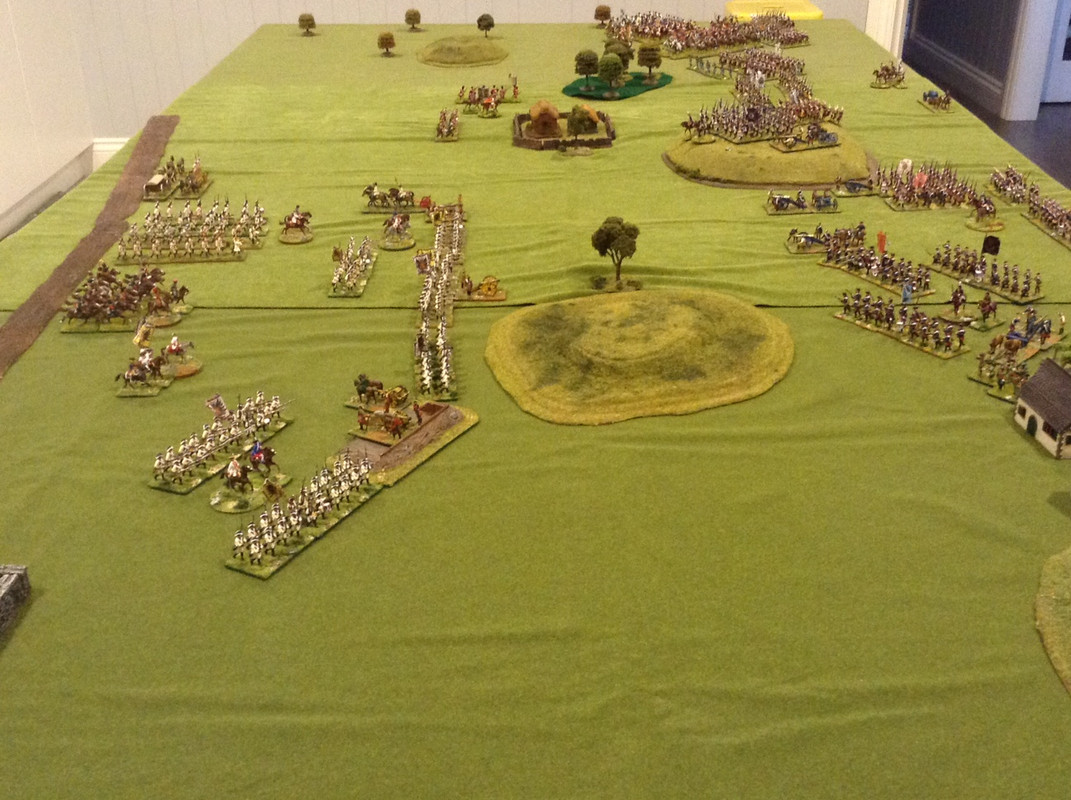 The Prussians heavily outnumbered the Austrians but had the difficult task of fighting through to the outskirts of Leuthen by game turn 8.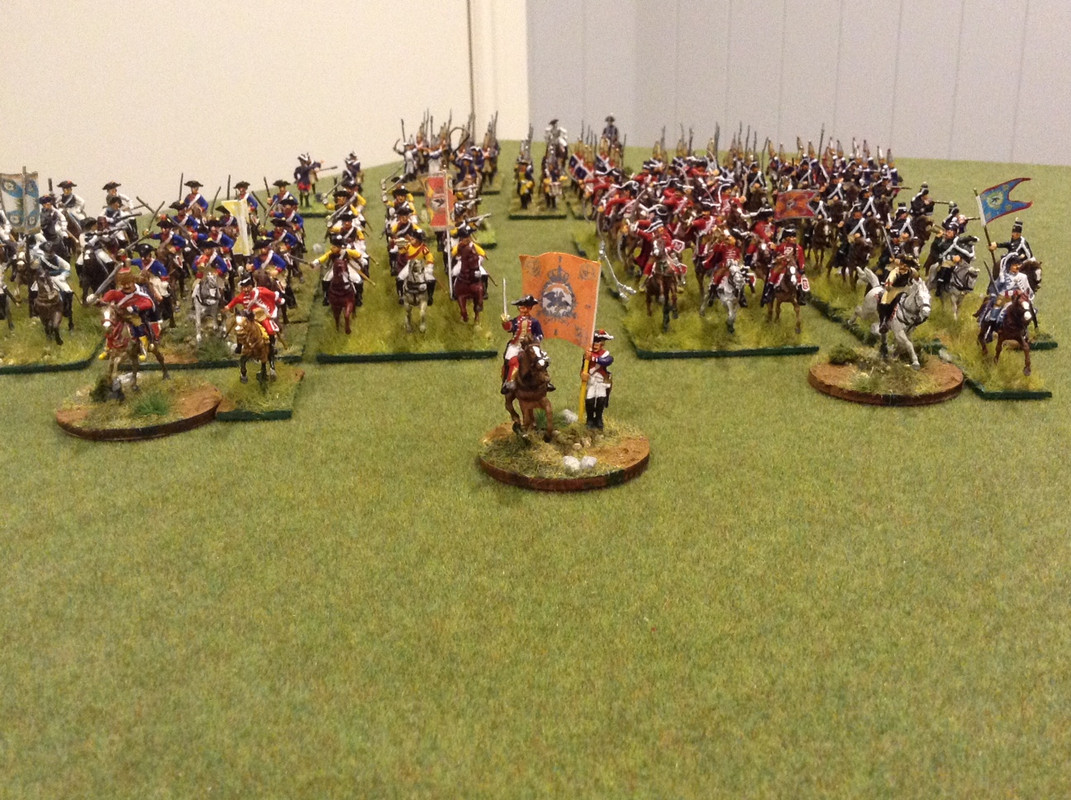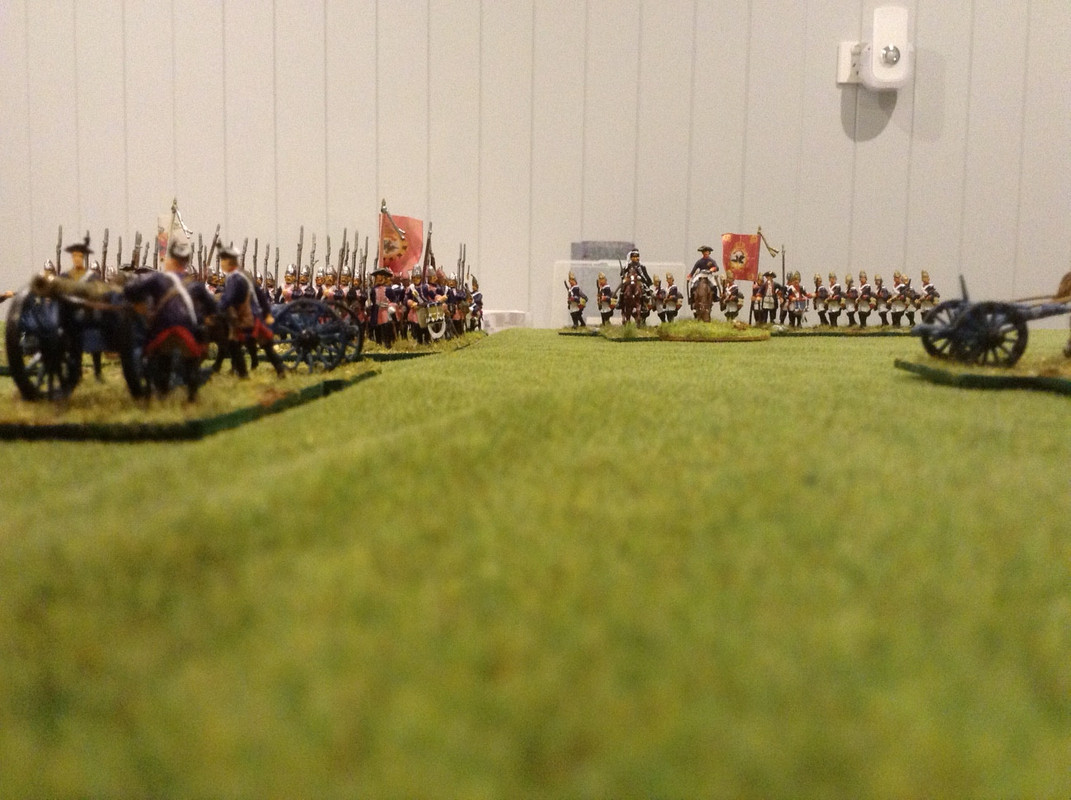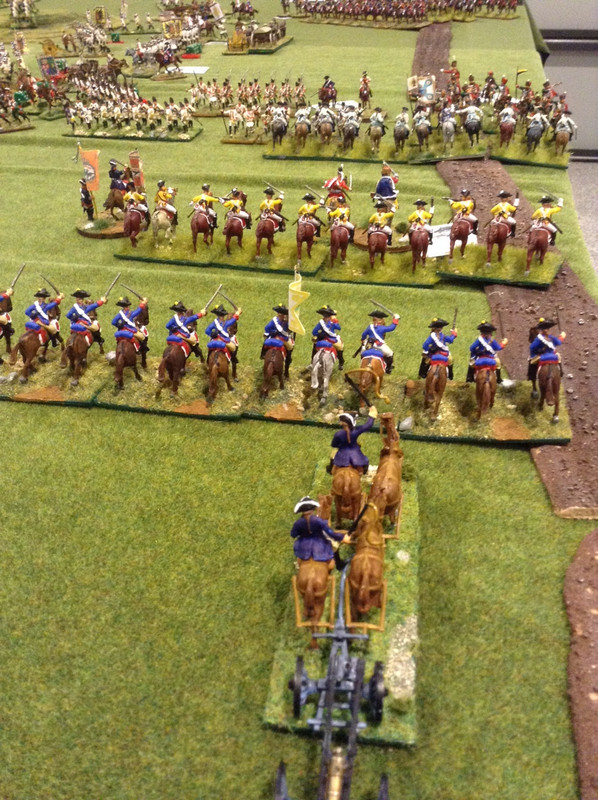 The "hook": masses of Prussian cavalry & the Grenadier brigade.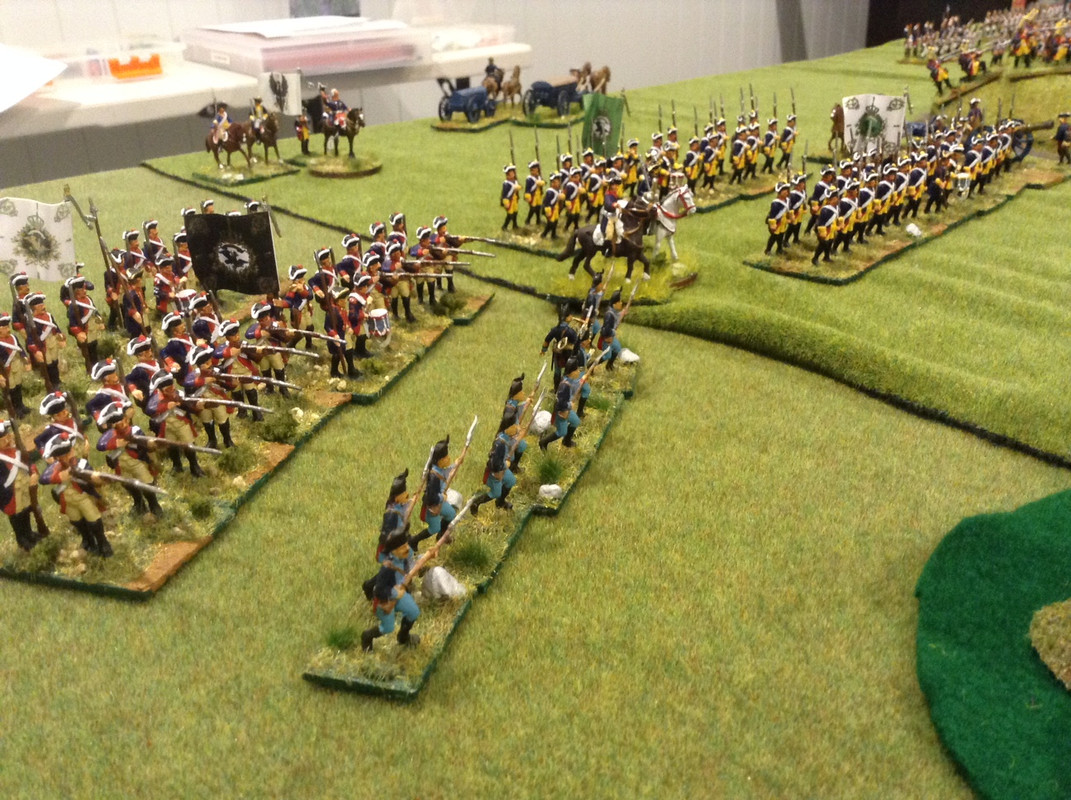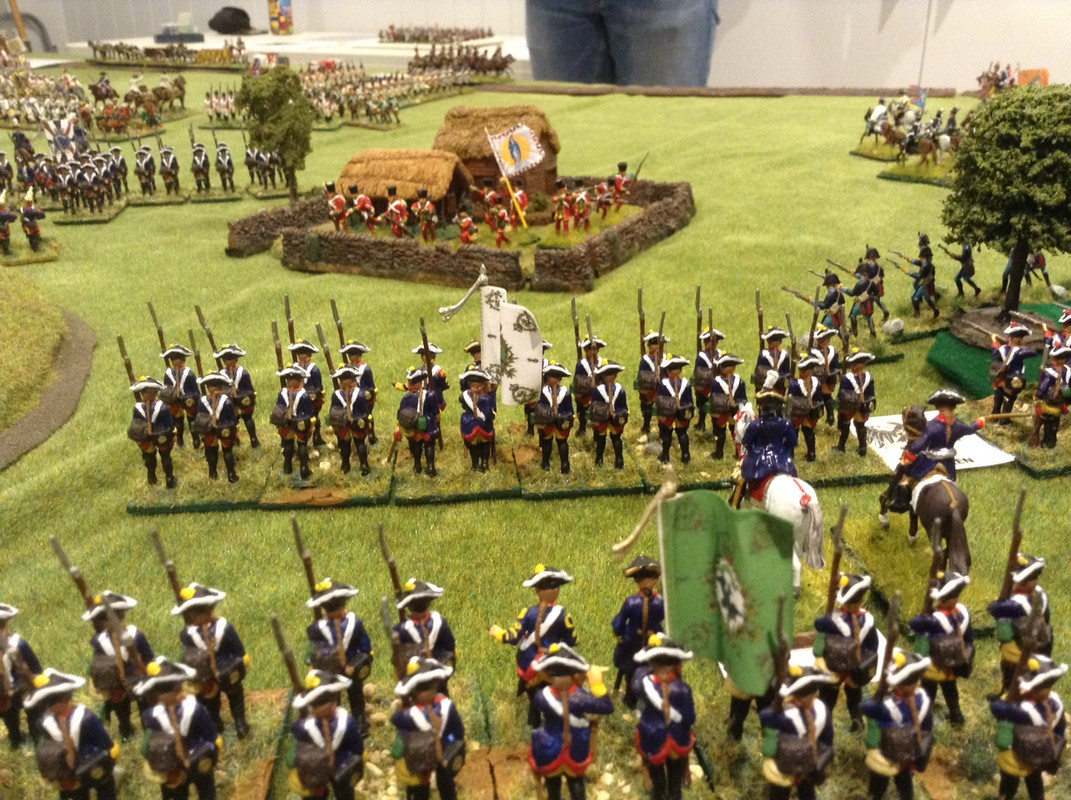 Part of the centre, where the Prussians needed to capture a forest & the small village of Sagschutz.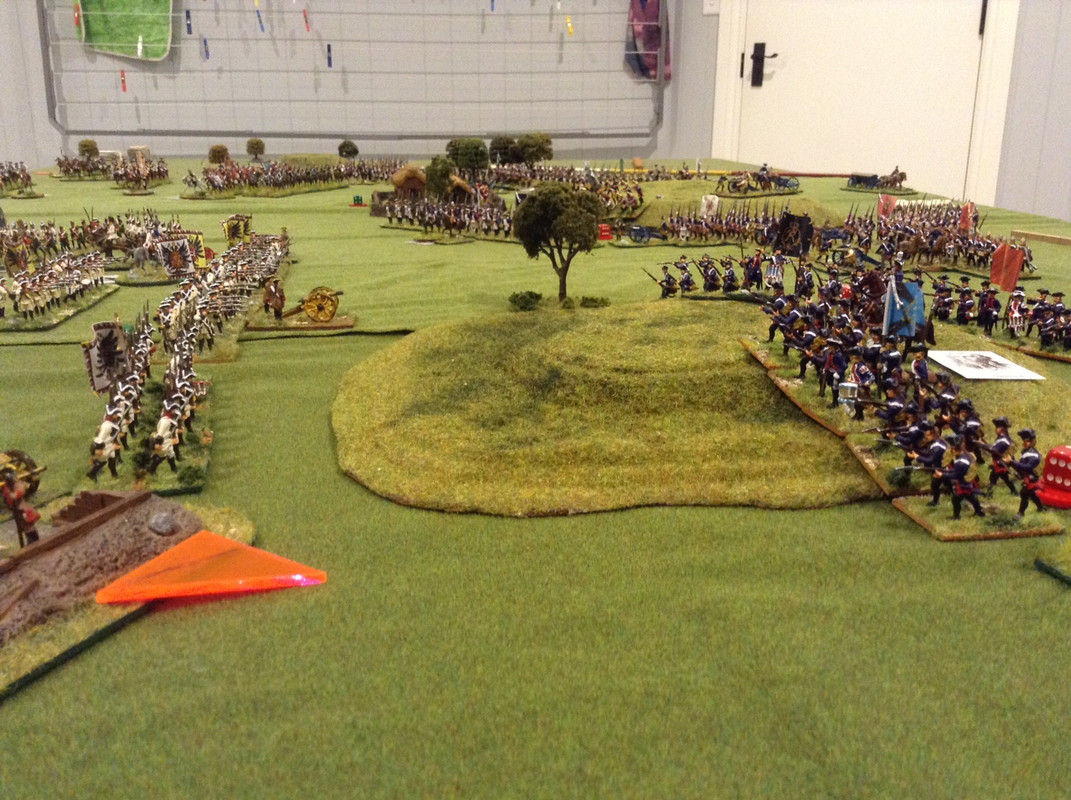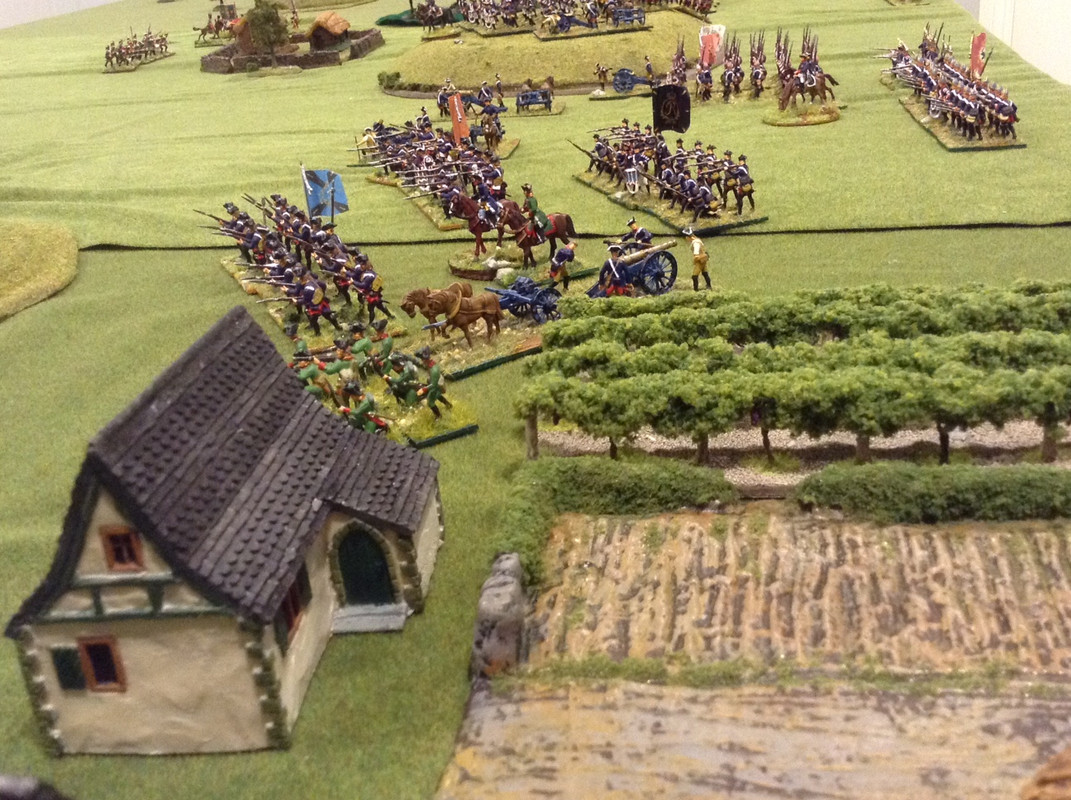 The Prussian left flank where the Garrison battalions & ex-Saxon fusiliers were meant to feint towards Leuthen.
The Prussians advance, with Fred. the G. looking on.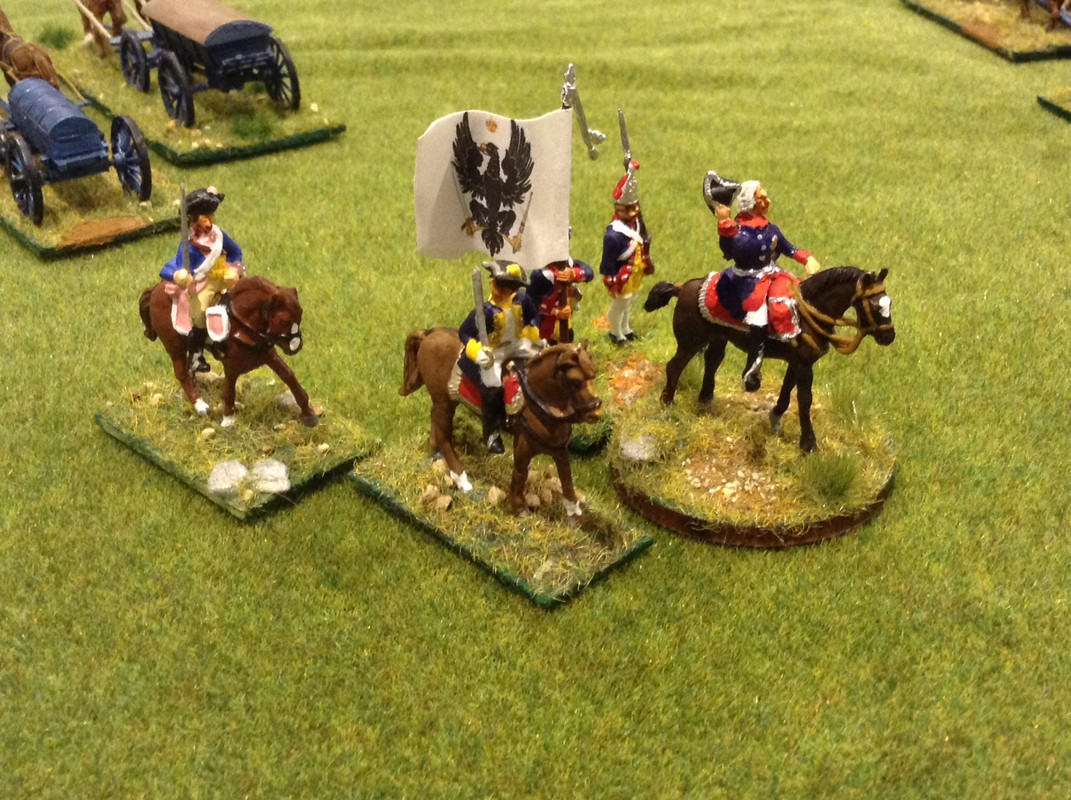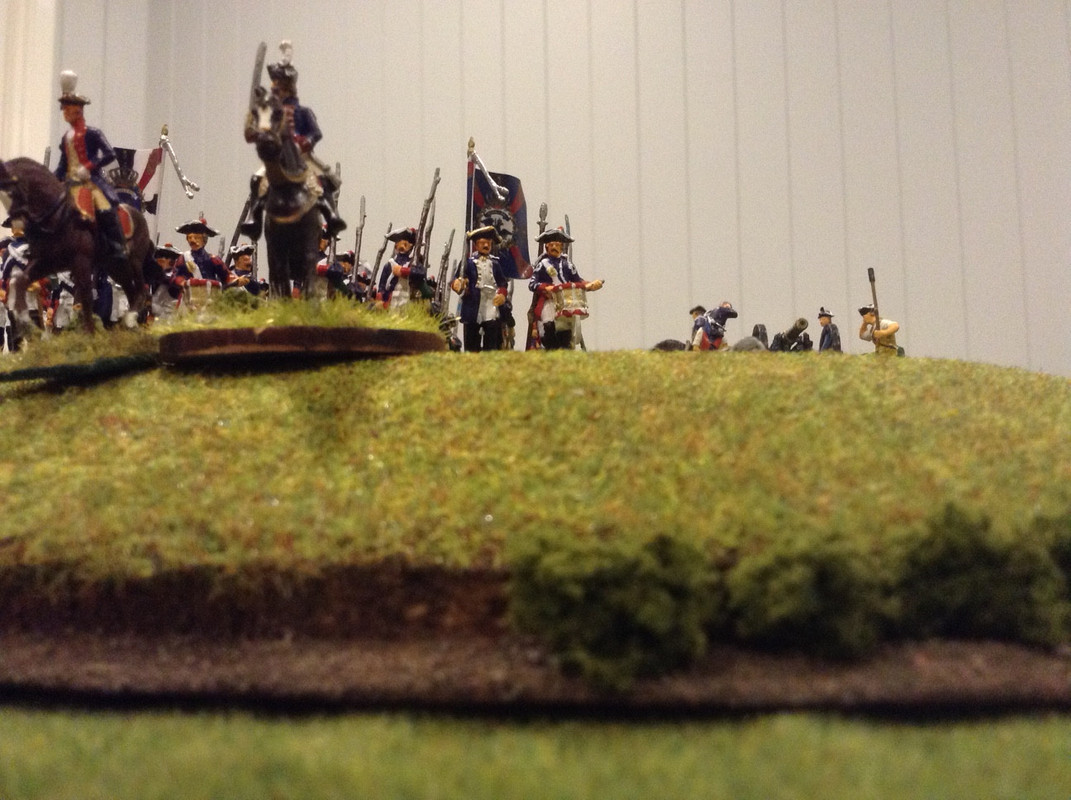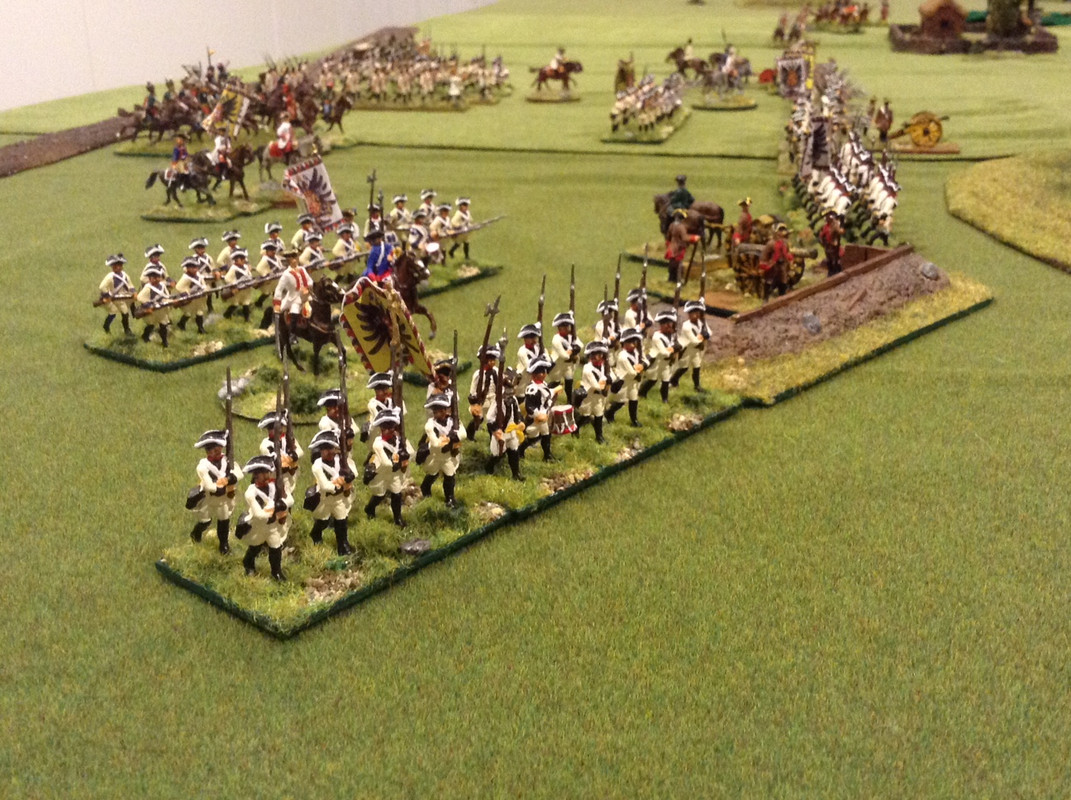 The Austrians were waiting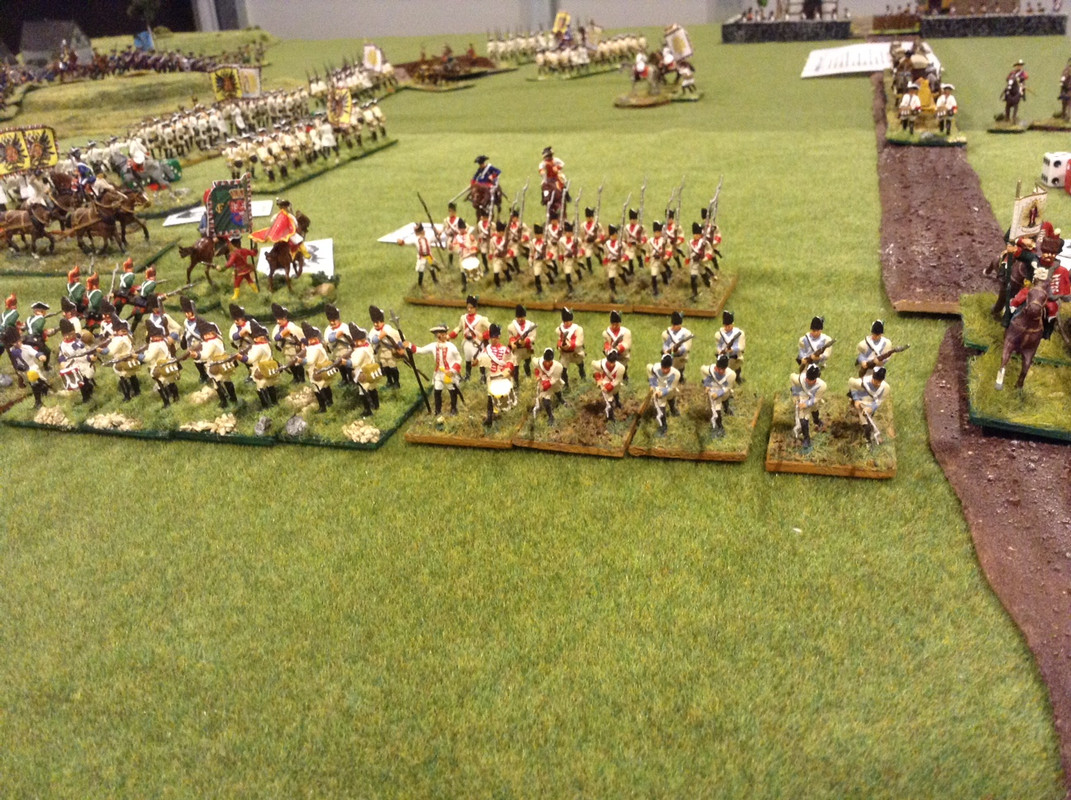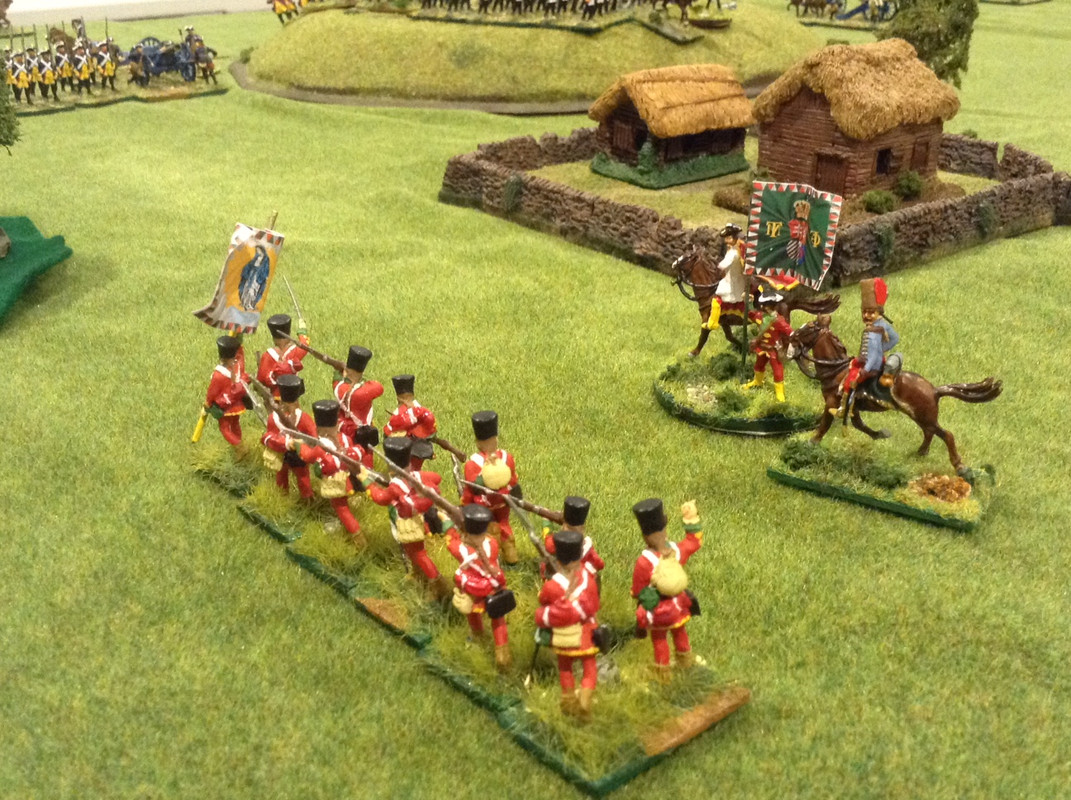 Pandour were sent to garrison Sagschutz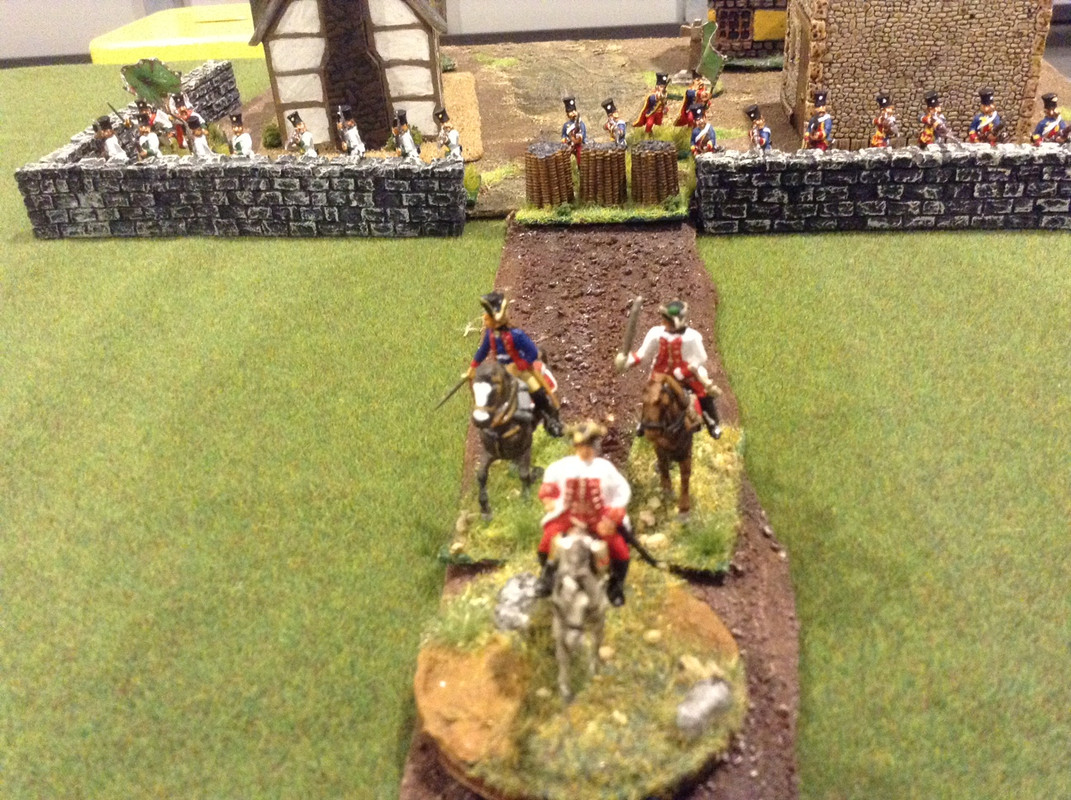 And Leuthen village.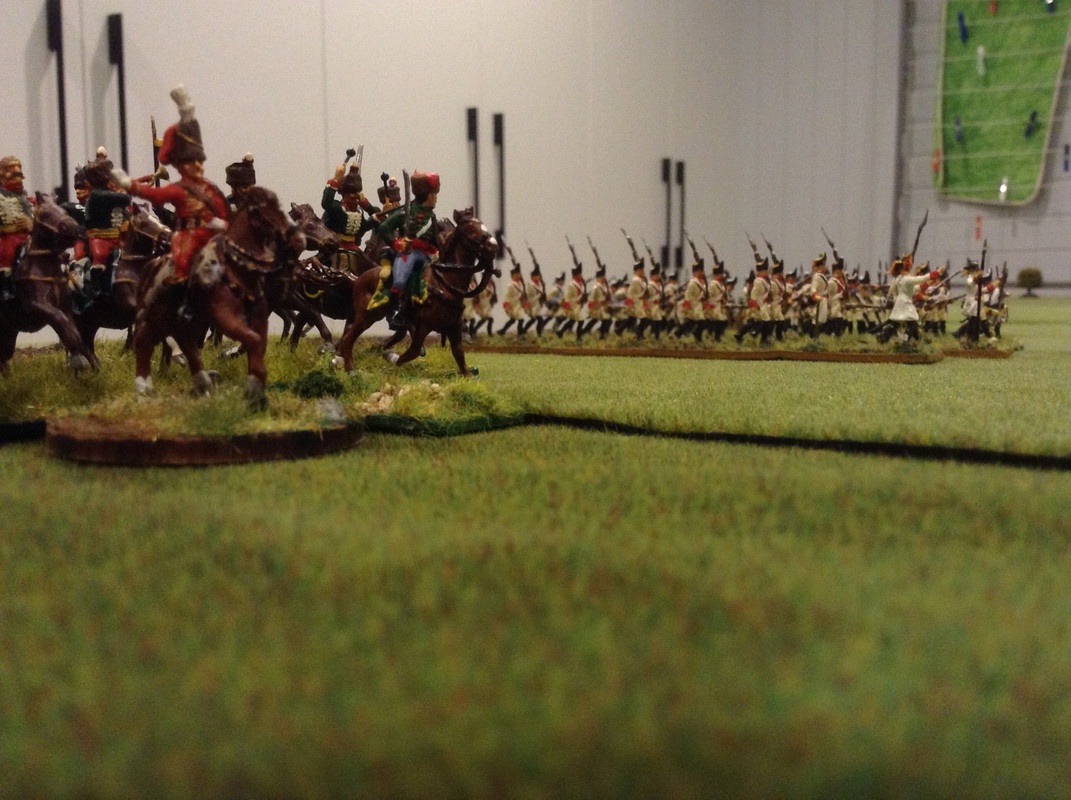 The Austrians counter attack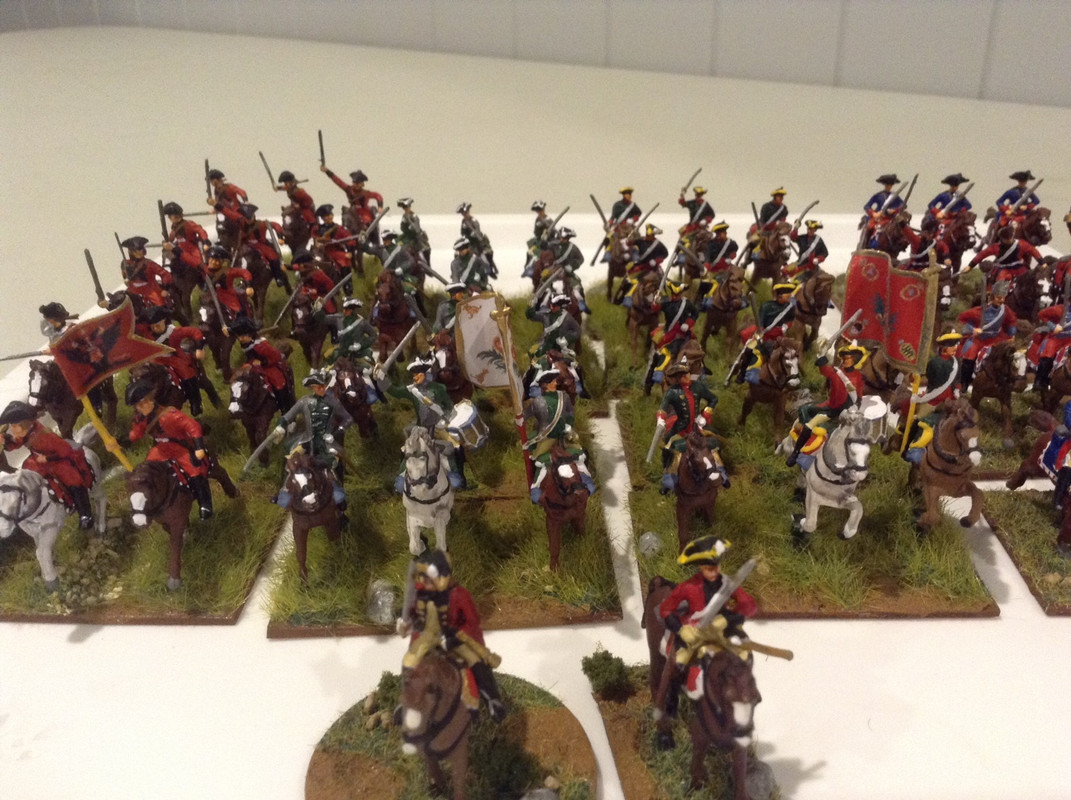 The off-table Austrian cavalry arrive (apologies_ I forgot to photograph them on table!)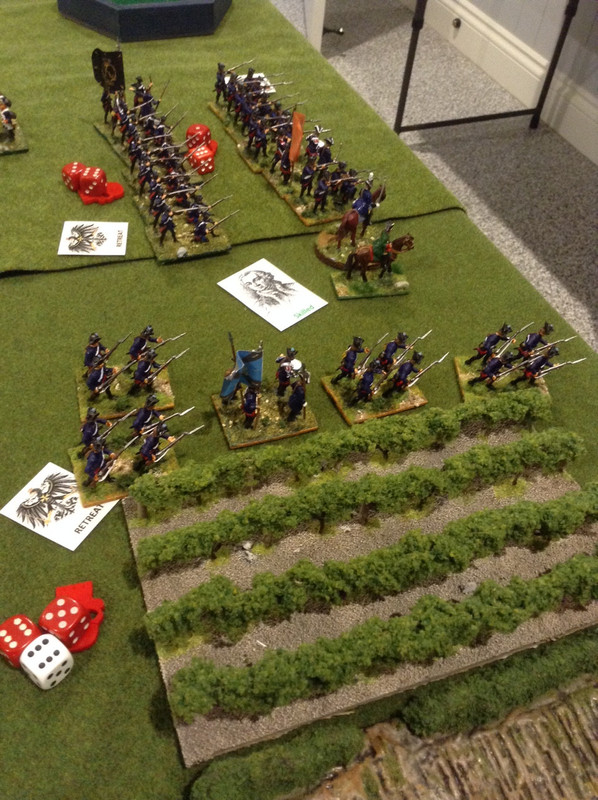 The weaker Garrison & Fusilier brigades crumble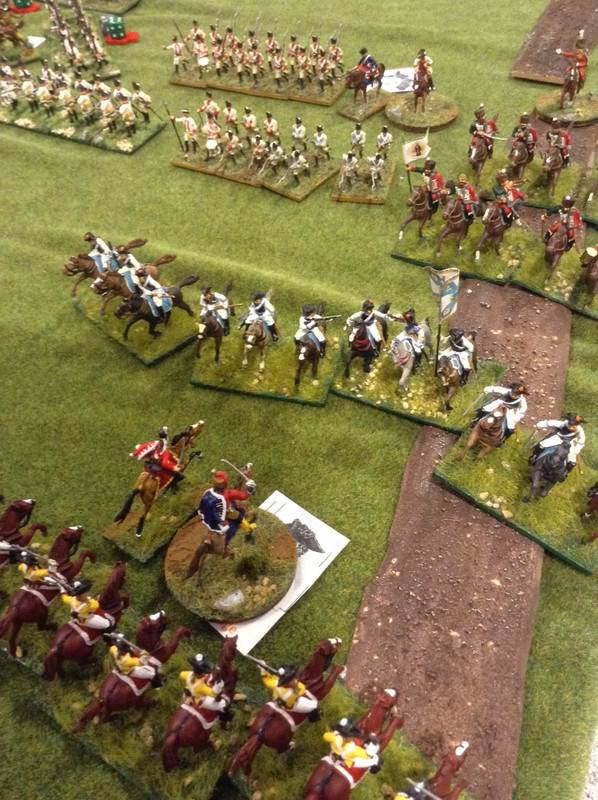 The Prussian cavalry is repulsed & history is reversed.
donald