I have a late war, Western Europe British army. My pal has an Afrika Korps force. Where to meet? Italy, of course!
The British: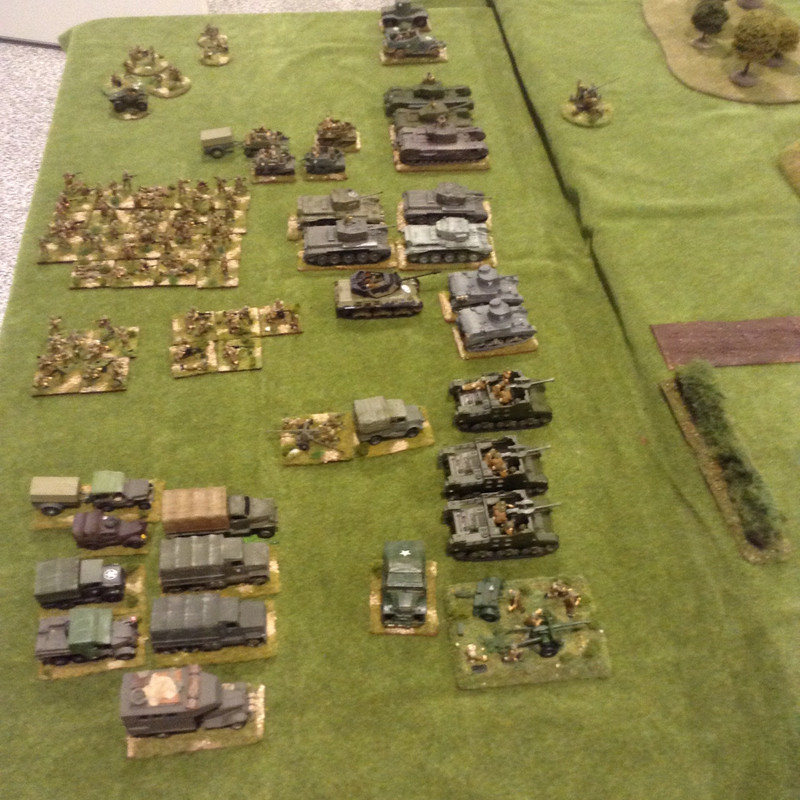 The game challenged the British to advance through a country side where every German unit was hidden (only being revealed when they fired).
The empty battlefield: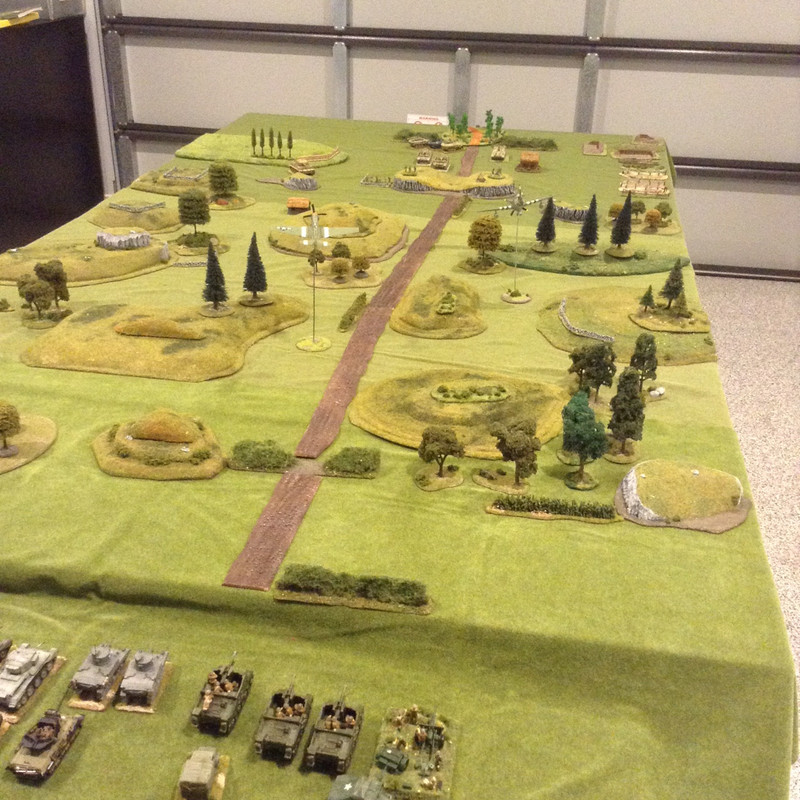 The British plan involved using airpower & a strong artillery presence to beat the Germans. Things did not go well.
A British disaster: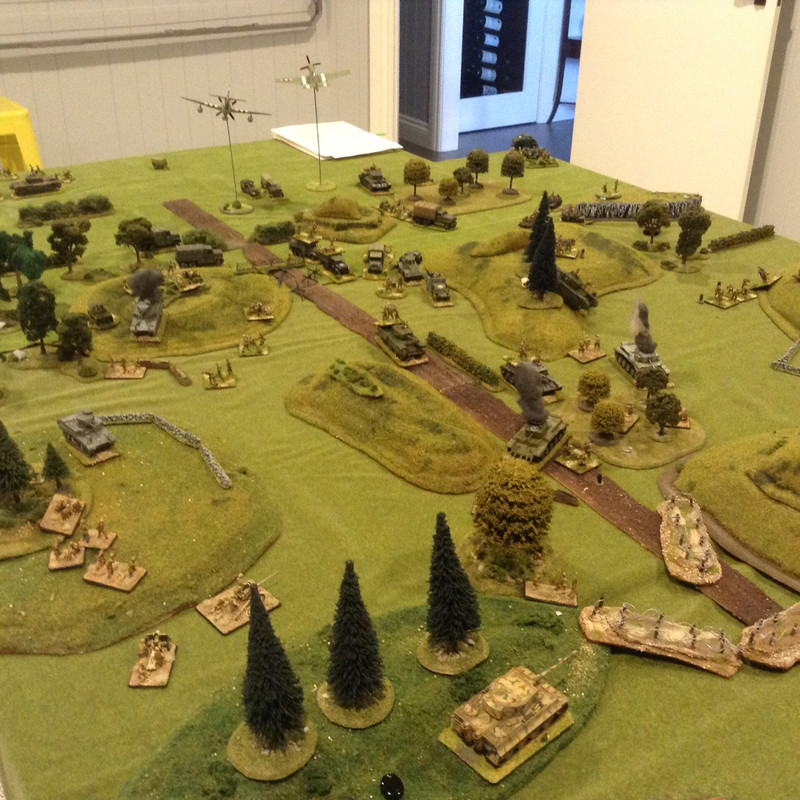 We might fight this one again but hopefully hidden Tigers & some devastating counter-artillery might be overcome: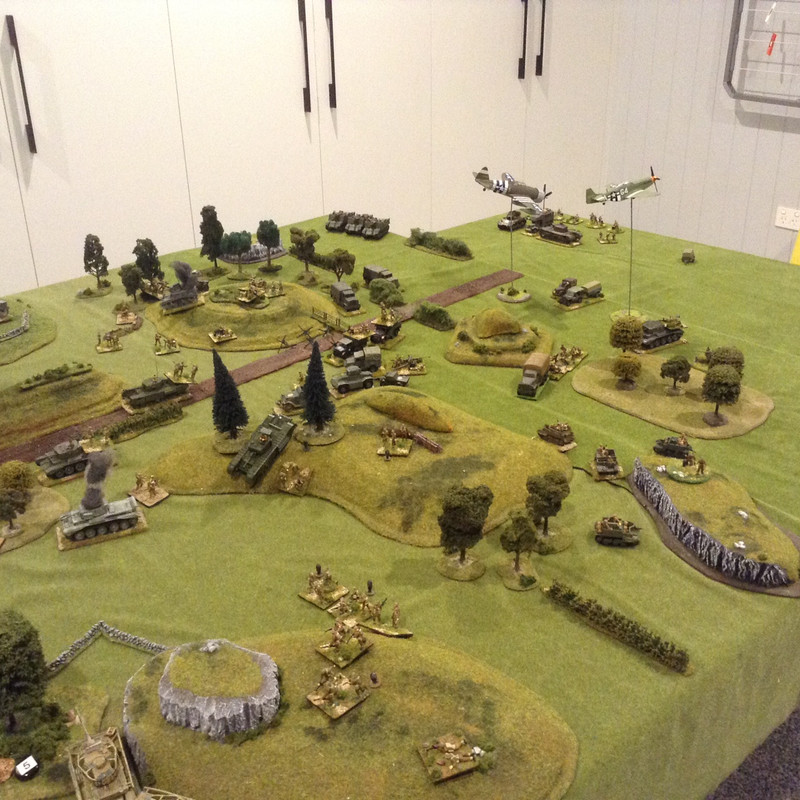 donald