Having finally been "rested" from my job, I thought a break from assembling & painting Prussian SYW figures was in order.
I decided a wooded area might be useful for any European conflict but particularly as a place to hide my ECW Highlanders who, are vulnerable to Horse but if allowed to charge out of a Wood, can be quite nasty.
At any rate, from tree to rocky outcrop: all my own work.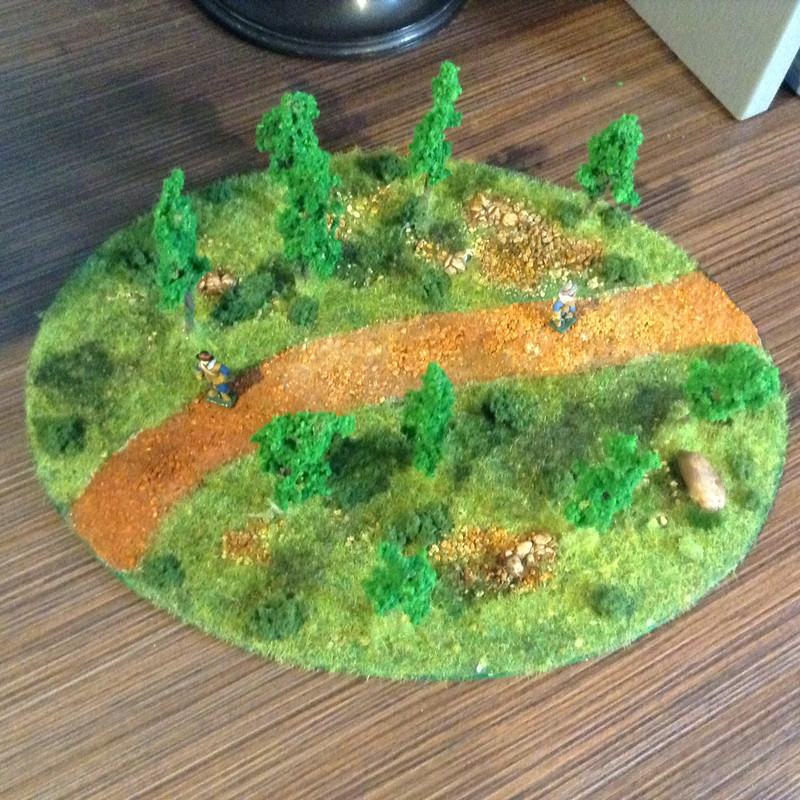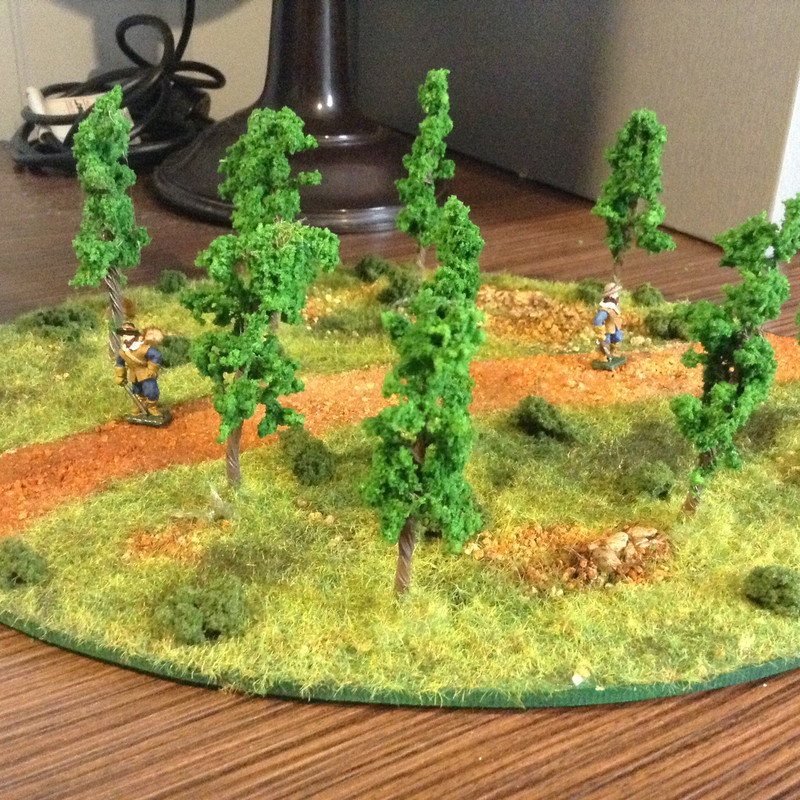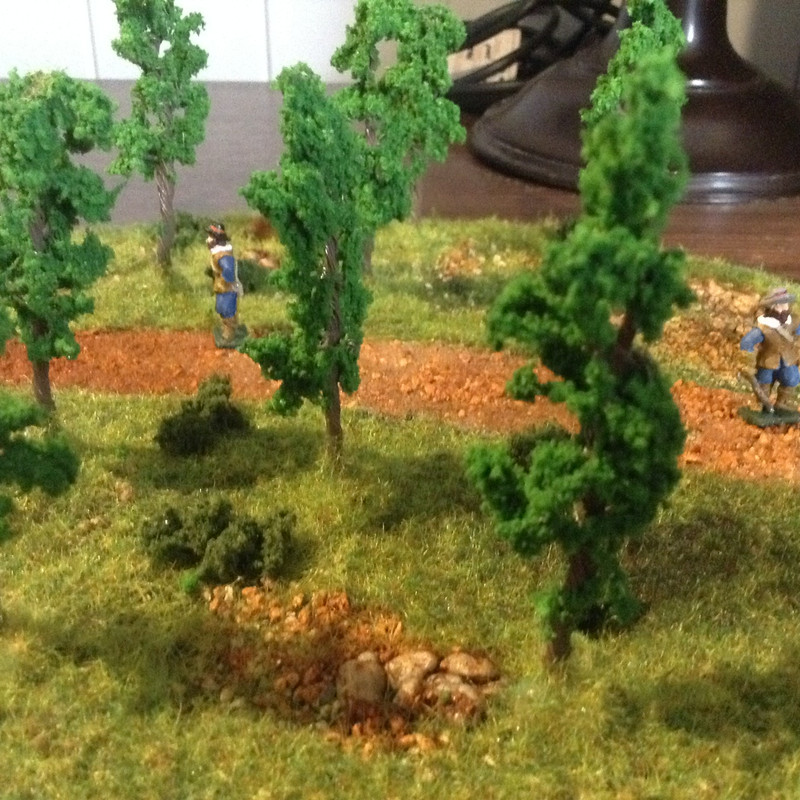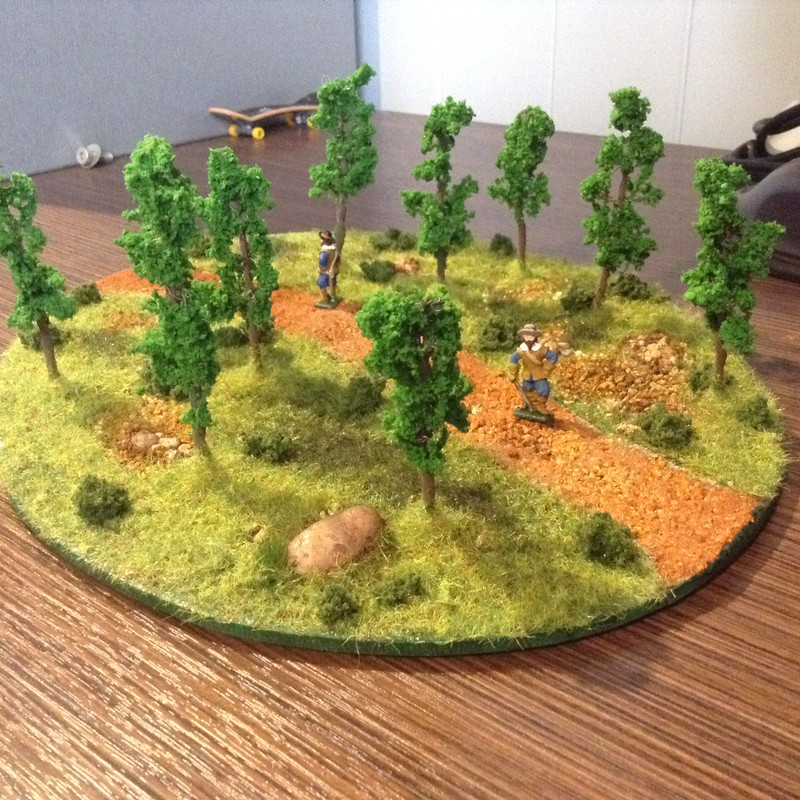 donald