Some random photos of our first ECW game. The Royalist English invaded the Lowlands & successfully confronted a Covenanter army.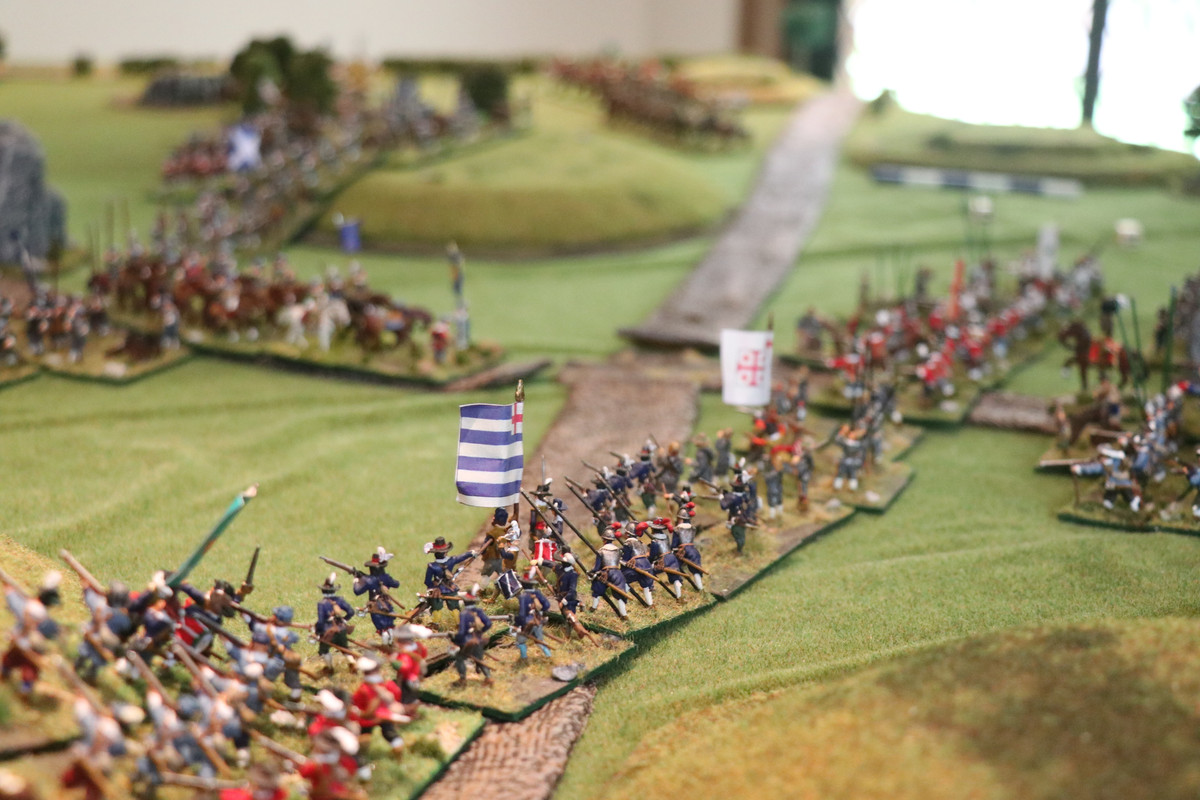 The centre of the battlefield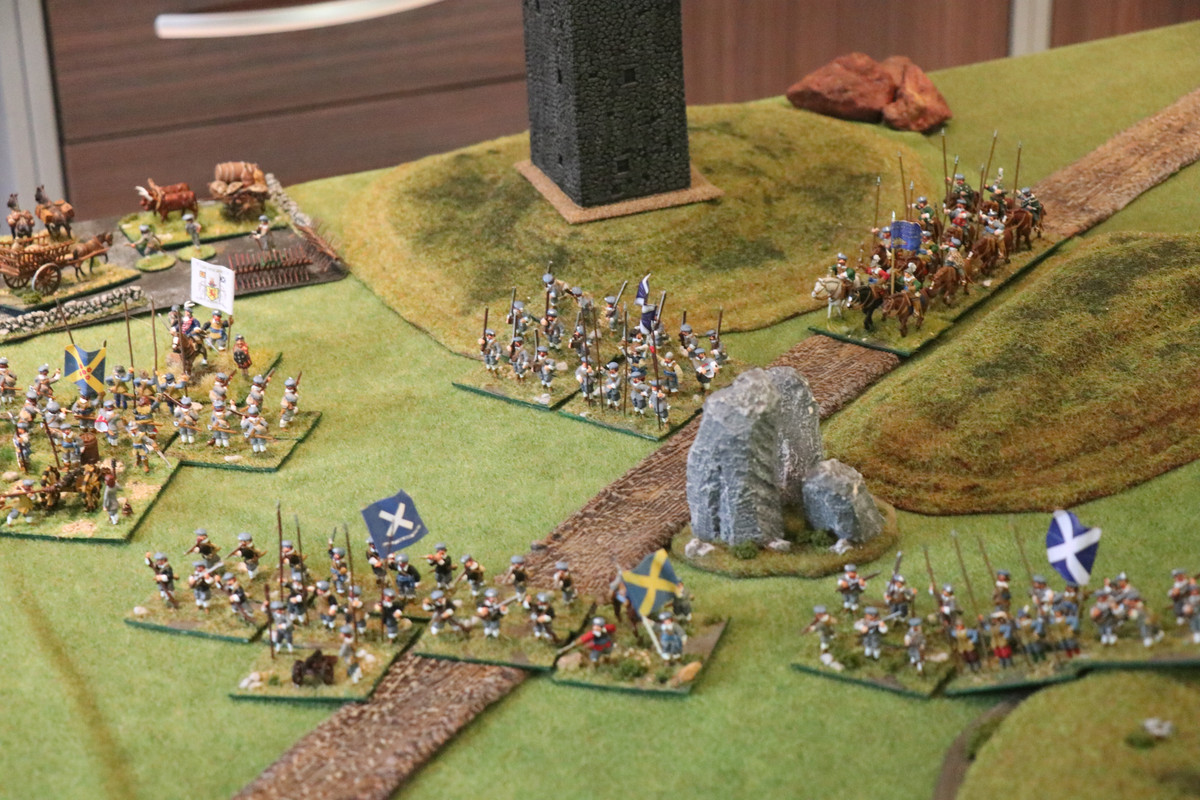 You can see the Covenanter camp in the background.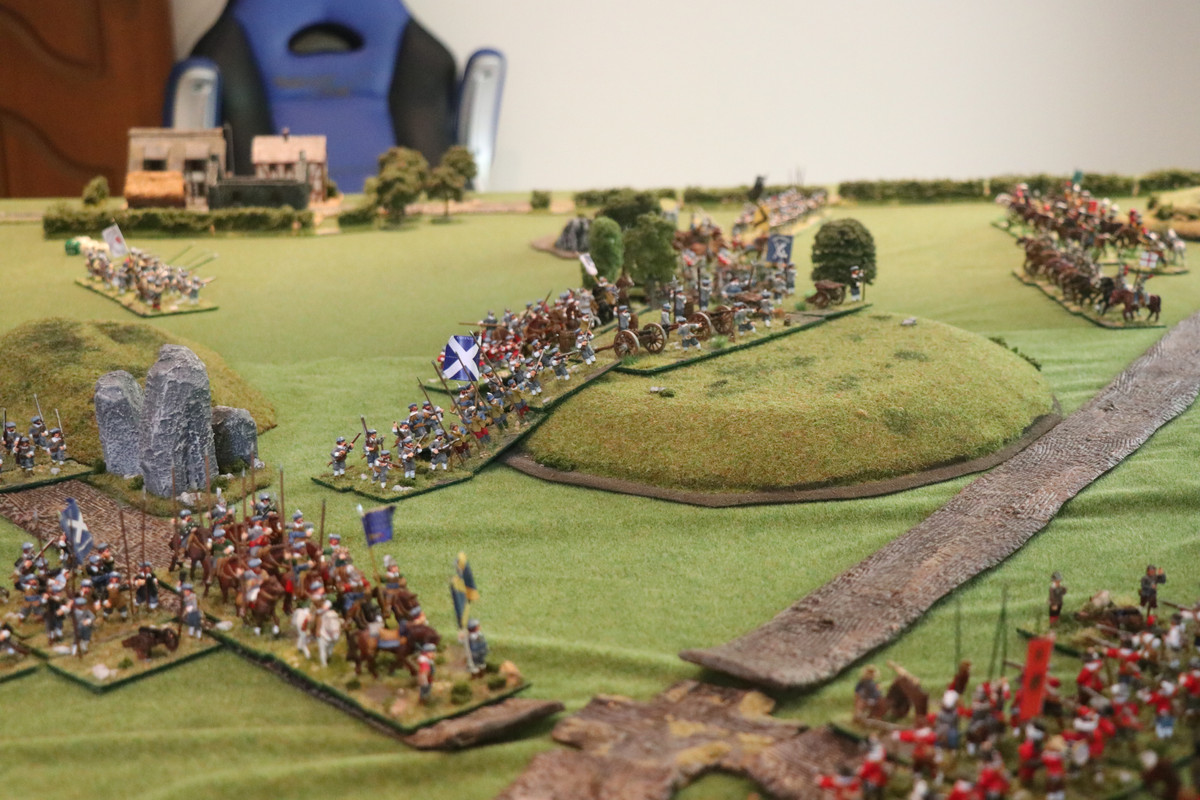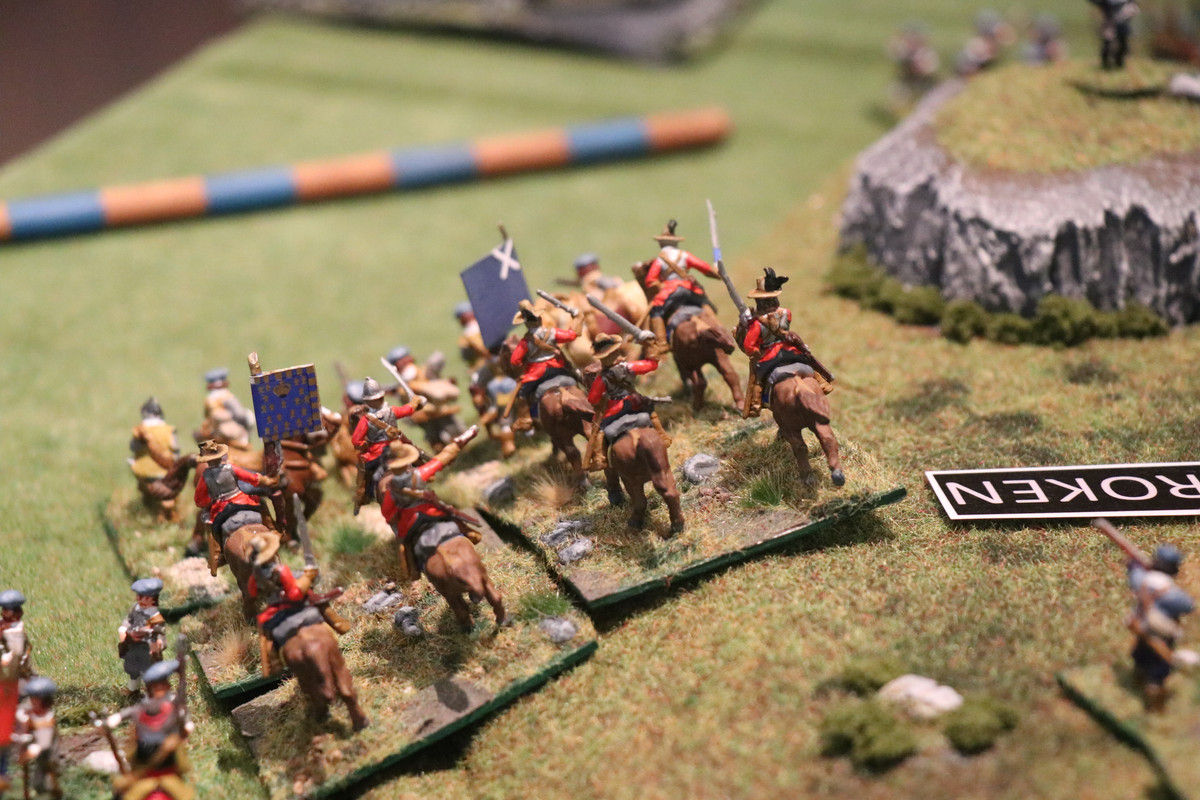 The Royalists were strong in Horse, the Covenanters in artillery....unfortunately scissors beats paper.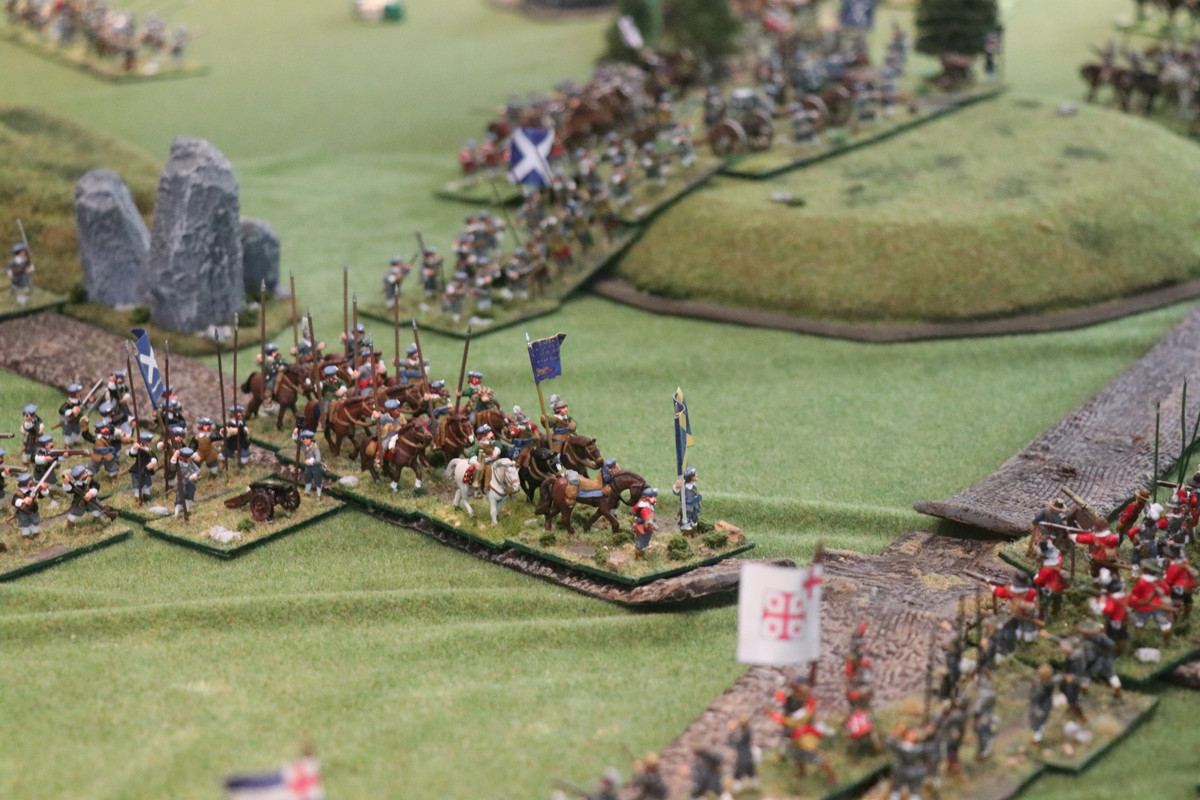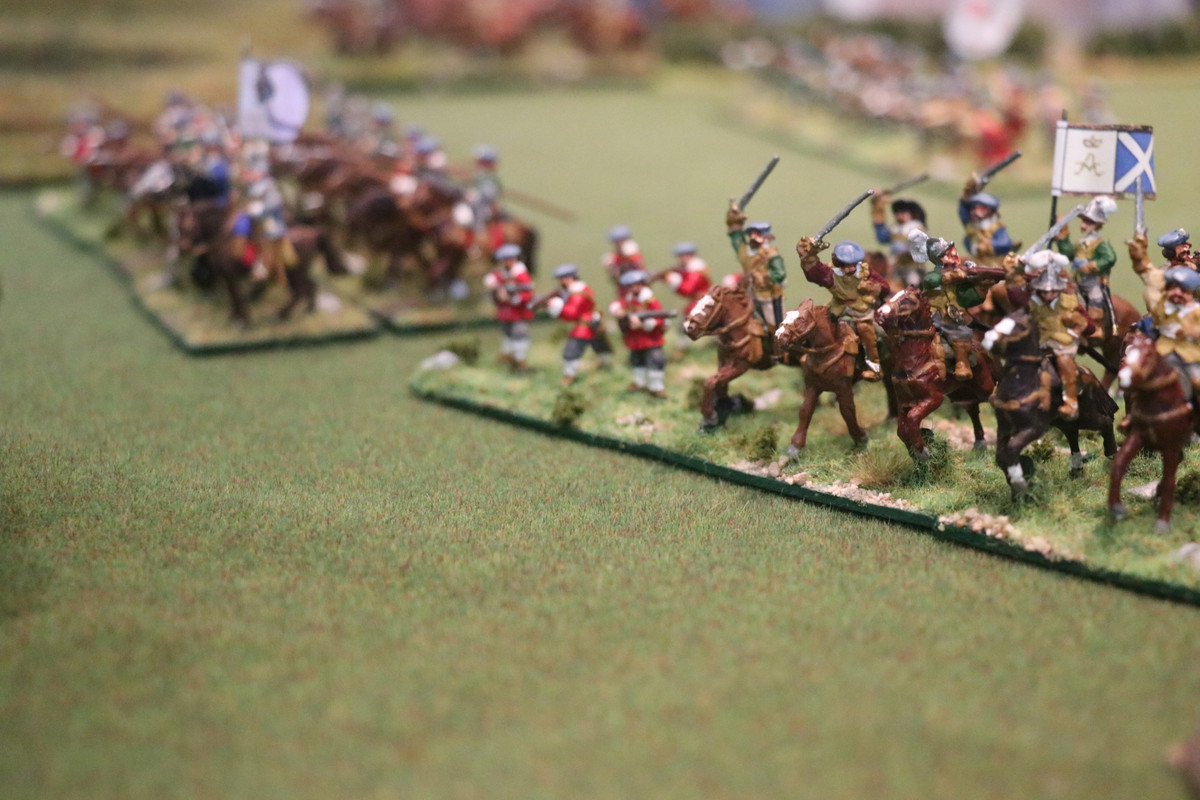 Some of the Covenanter Horse. Looks good, performs poorly.
Apologies for the lack of a coherent photo report, but we were too busy playing!
donald