This is duel nr.
67
folks!
The rules this time were:
Two figures in close combat, free choice of period and producer, at least one must be a modification
.
You have a week to choose your winner. Once again gentlemen take your places and may the best painter win.
Please leave comments after the duel has finished
Double OUCH!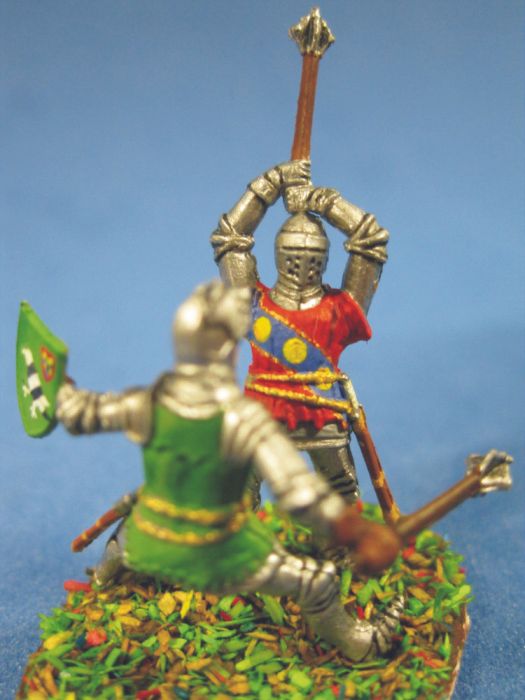 vs

Have at ye!!!