This is duel nr.
61
folks!
The rules this time were:
- 1-5 modern figures with something (vehicle, structure)
- figures will be rebels/insurgents/guerrilla fighters/etc
- finish building by January 15
.
You have a week to choose your winner. Once again gentlemen take your places and may the best painter win.
Please leave comments after the duel has finished
IED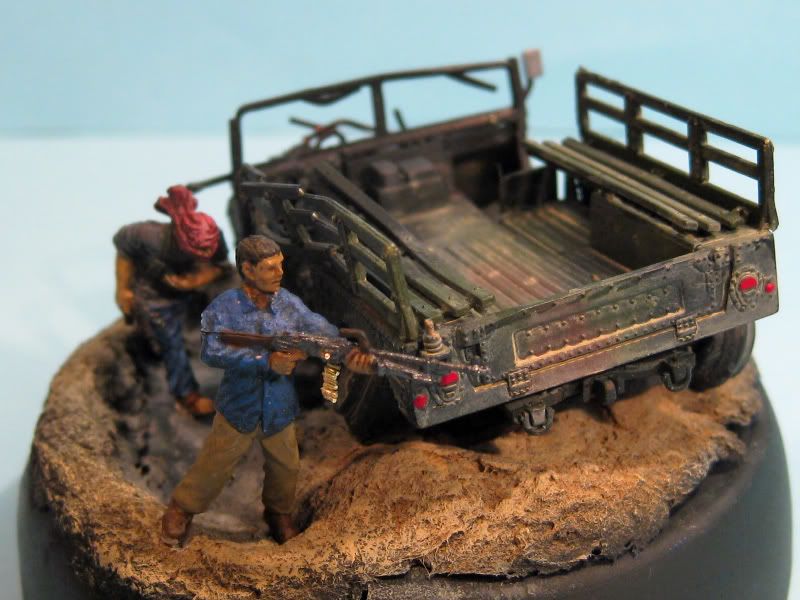 vs

Northern Alliance