Here is the 15th duel folks, I apologize to the "anonymous" competitors for the delay in hosting and blame my own incompetence for this outrage.
The rules are again very simple: One foot figure with simple basing from the competitors second favourite era.
You have a week to choose your winner. Once again gentlemen take your places and may the best painter win.
Please leave comments until after the duel has finished
Royalist Officer, 1643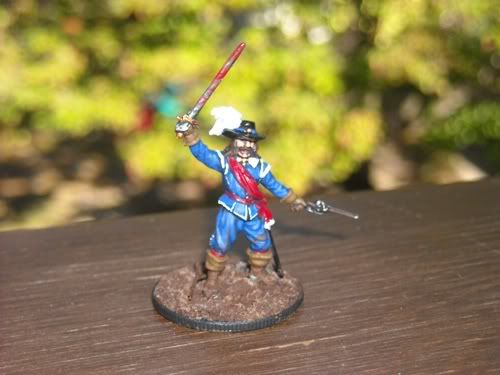 vs
Afrika Korps Grenadier, 1942