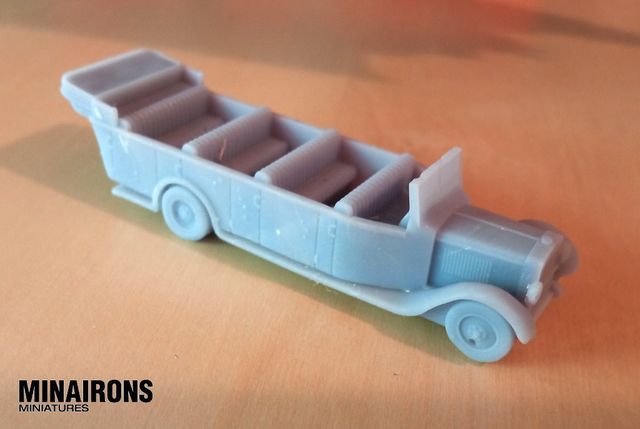 We've just released a further Spanish Civil War vehicle in 1:100th scale - the iconic Hispano Suiza "Torpedo" bus, several variants of which were extensively used as a transport by the Spanish Republic's Assault Guards police.
This new model kit is born thanks to our patronage to
Panzer Printer
Ukrainian designer through Patreon; it is sold as a single piece DLP 3D-printed miniature, so requiring no assembly at all.
Hispano Suiza "Torpedo" bus is already available at
Minairons' website
.
Lluís Vilalta
minairons.eu
Minairons blog
Minairons facebook