Accordingly to the
announcement
I made a couple of months ago about an upcoming range of 1/600 Age of Sail ships, we've spent much of Summer learning about 17th century naval flags (an accessory some would greet, I believe).
Later we started designing some under form of a small DIN A7 paper sheet, each comprising one large ensign, two medium-sized mast flags, a bow jack and a pennant.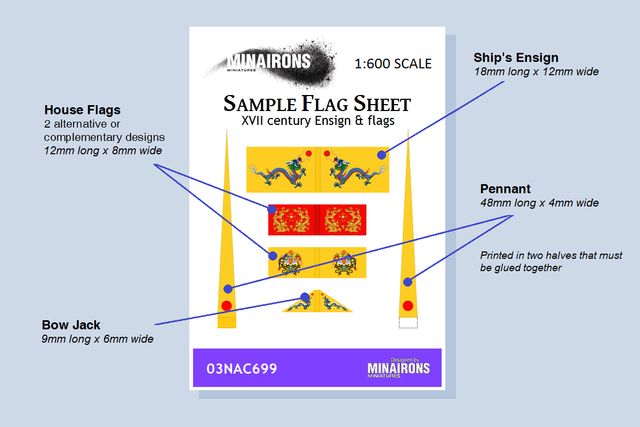 This way, last month we printed and released the first three sheets, intended for Spanish, Portuguese and French trans-oceanic trade galleons.
Following this path, we've just released now another set of flag sheets, this time one for a Spanish man-of-war of 17th century second half, a Catalan galleon of 1642-1653 and a pirate ship –that one of Thomas Tew, who was active from 1691 to 1695 and is reputed to have hoisted the first black Jolly Roger recorded.
About the second half of current month we shall release a further set, this one devoted to the English Royal Navy --admittedly a must for any Age of Sail collection: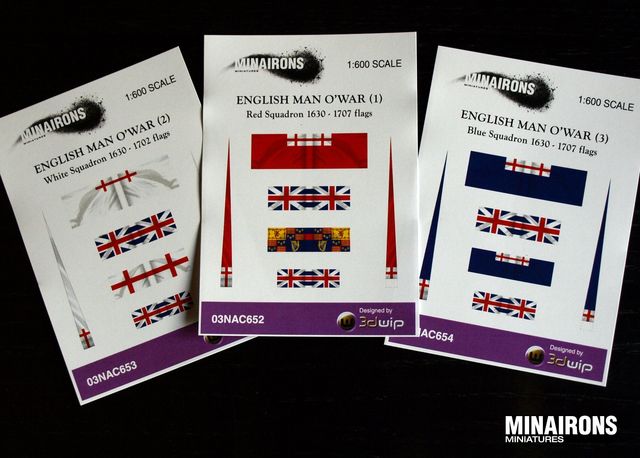 All this, while the making of our first 1:600 scale model ship is being completed: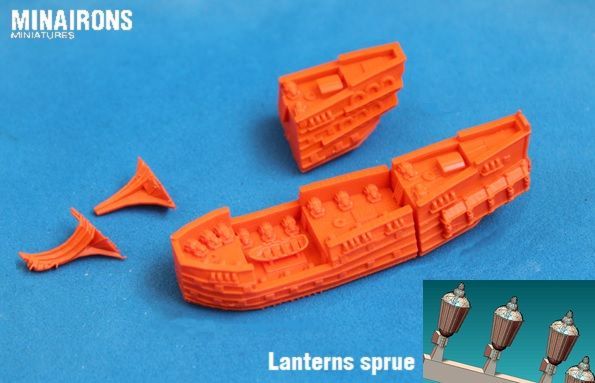 ---
If eventually interested in this upcoming range, please notice our current general schedule, recorded on
this page
of Minairons blog. Also, please have into account that you can decisively influence such schedule by assigning your priorities to the items in our Wishlist, as recorded in our website's
page of that name
. Feel free to check and contribute, join or suggest!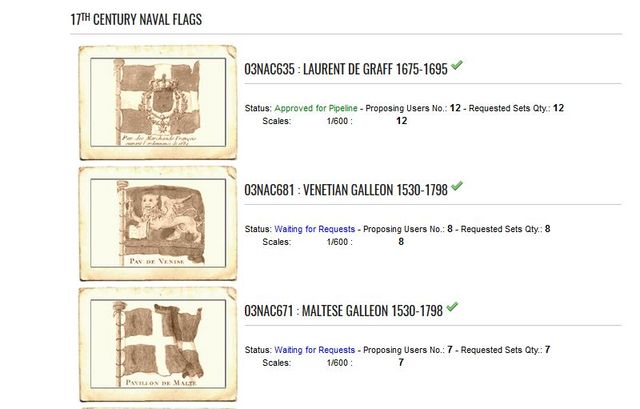 Cheers
Lluís
www.minairons.eu
minairons-news.blogspot.com
www.facebook.com/MinaironsMiniatures