Saturdays, for me, are devoted to SEC Football. When we aren't going to the games, I've got a pretty nice set up in the livingroom for watching The MIGHTY GATORS, Crimson Tide, LSU, etc. in glorious High Definition.
BUT a lot times, these games make me want to pace around and smoke cigarettes. So, I've got an ancient little black/white TV outside in my grilling area.
(That's the Georgia Bulldogs and the Kentucky Wildcats on the TV.)
Well, I can't....maybe I could but, surely I shouldn't...chain-smoke cigaretts for eight hours straight. So, I've recently started taking some figs outside and expend nervous energy painting....and smoking...and nipping a litttle
.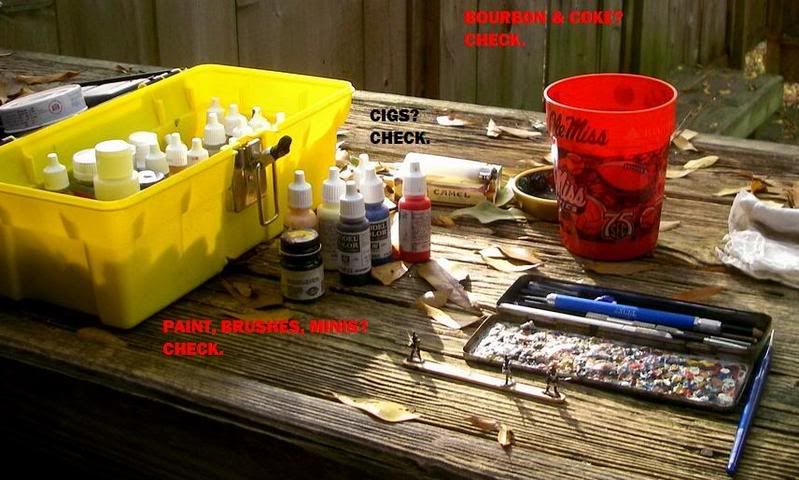 Recently I've been joined in these diversions by our VERY fat little kitty Squeaky.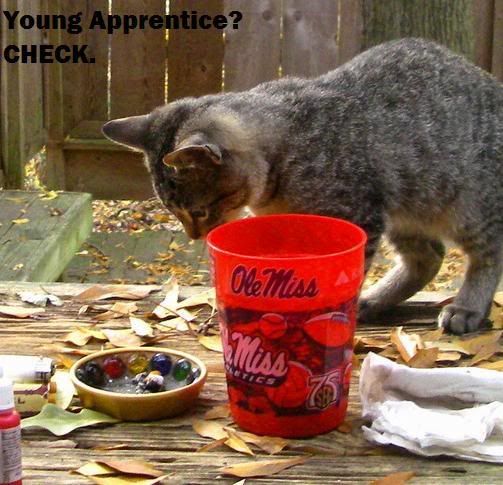 The way I see it, there ain't too much else that could make for a better Saturday.