For the Wagram campaign of 1809 including Napoleons crossing of the Danube, the battles of Aspern-Essling, Wagram and all events around this, back in 2005 I started to do a lot of research for WRG wargame campaign by Mr. Bos and me.
This old and huge handcolored drawing representing the battle of Aspern-Essling is displayed inside the Essling granary museum.
At this moment Wolfgang Meyer/Geschichte in Miniaturen is working on a huge Danube 1809 diorama. At the same time Mr. Dodson and Marc the Plasticfan are planning to build their own 1809 campaign, while this week the Aderklaa 1809 diorama by Stephane got some interesting feedback by Krugi3 concerning uniforms and rural architecture.
About battle action and uniforms I have not much to offer you. There is plenty of books and website information available to all of us. My research focussed on those items that make diorama and scenery building so interesting: architecture of houses, impressions of fieldcrops and vegetation in early summer, the look of the marchy Lobau island, local costumes of the Austrian people, their tools and civilian wagons, Austrian army camp, French camping huts and last but not least:
Napoleons 3 pontoonbridges crossing the Danube which all seem to be made of Austrian military pontoons and civilian river boats.
but of course Wolfgang, Patrick and his Austrian researchers know much more about this than I do.
So those are the subjects I have to offer you in pictures I took a while ago and I will try to display them here as organized and structured as possible.
Research trips:
I made two trips to Austria: one to Vienna in the winter of 2005 where I visited the
Heeres Geschichtliches Museum Wien
, the
Museum der Stadt Wien
and (because of the Turkish siege of 1683) I payed a visit to the
Weinberg.
around Döbling north-west of Vienna. The other visit was in 2009, a biketrip around the Marsfeld north east of Vienna, across the Danube, where the battles of Aspern-Essling and Wagram took place, including the Lobau island, many villages and some nearby medieval walled towns like Gross Enzersdorff and Hainsburg to the east.
I visited five small museums in Aspern, in Essling, in Deutsch Wagram, in Gross Enzersdorff and in Hainsburg. After that I went to nearby Hungary where I photographed additional information in the Szabadteri Neprajzi Muzeum (open air museum Skanden). Finally in 2010 I visited the Hadtorteneti Muzeum (army museum) in Budapest.
VILLAGE HOUSES ON THE MARSFELD
krugi3 wrote:Aderklaa was (and is still today) a small hamlet, the houses from the pic of the book are probably too big (a second floor is maybe exaggerated, even today not common)
I think Krugi3 must be correct. I photographed old houses in many different villages and towns and most of them had no second floor at all.
The typical house of the Marsfield area villages like Aspern and Essling must have looked like this: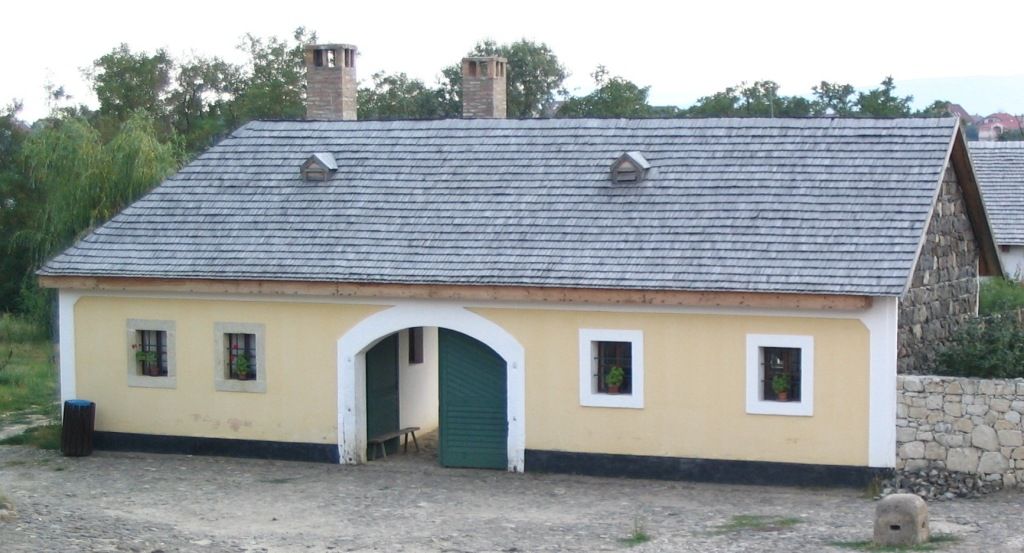 (I took this picture in the Hungarian open air museum so in fact this must be a Hungarian house)
Such houses are situated parallel to the street.
It has only a ground floor.
A roof made of wooden shingles.
A yellow-cream painted plastered wall.
My image may show a Hungarian house but todays appearance of the Marsfeld houses show many similarities: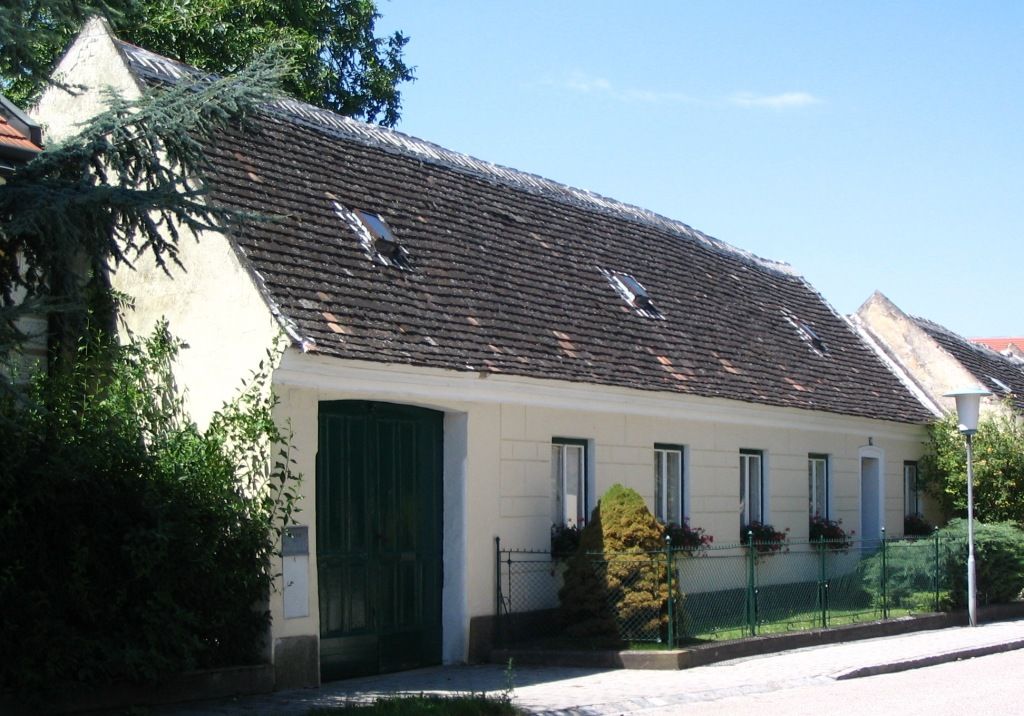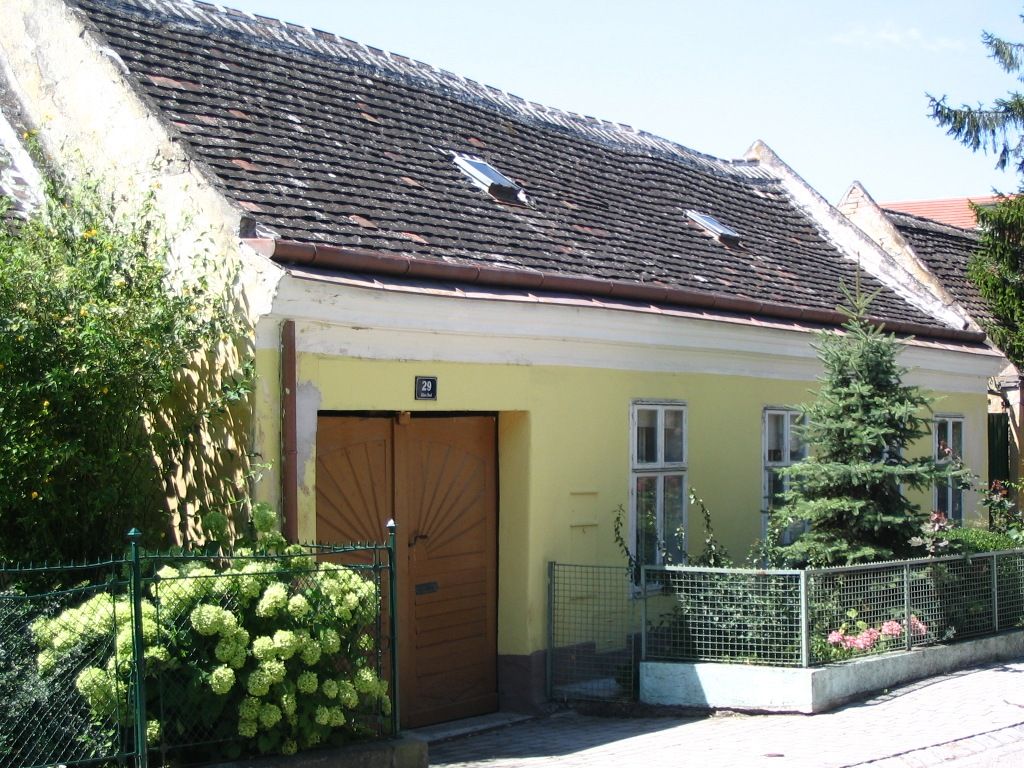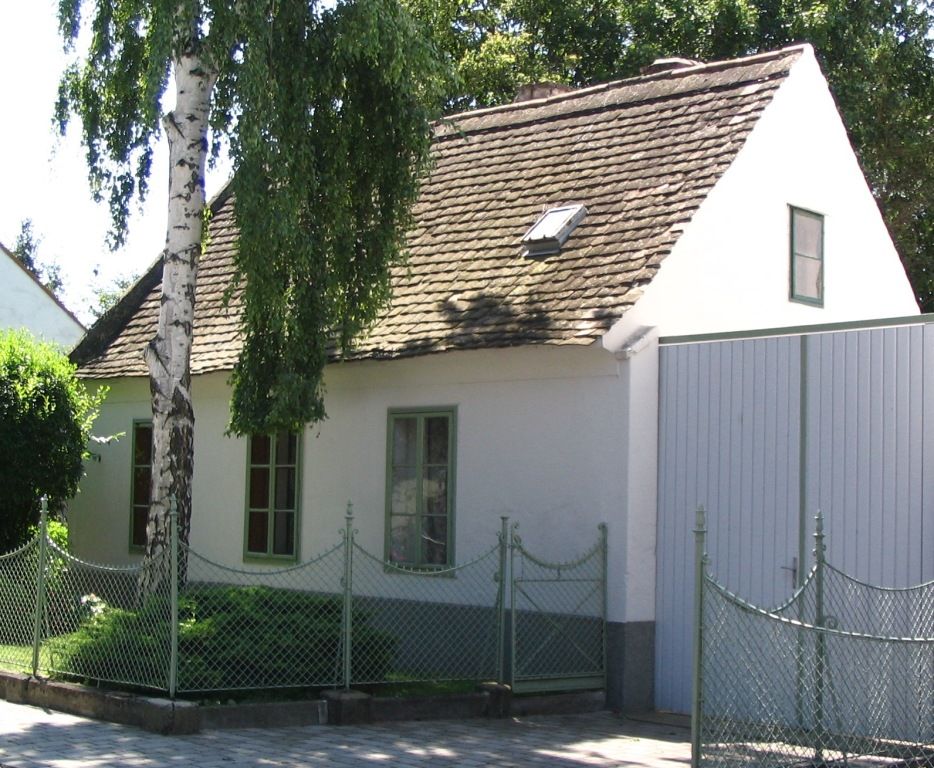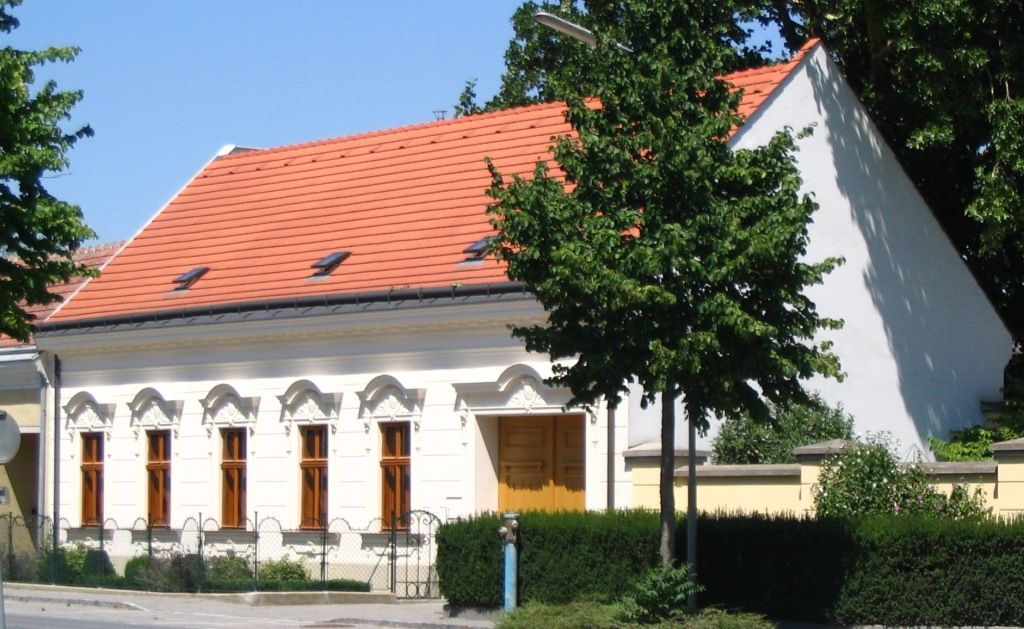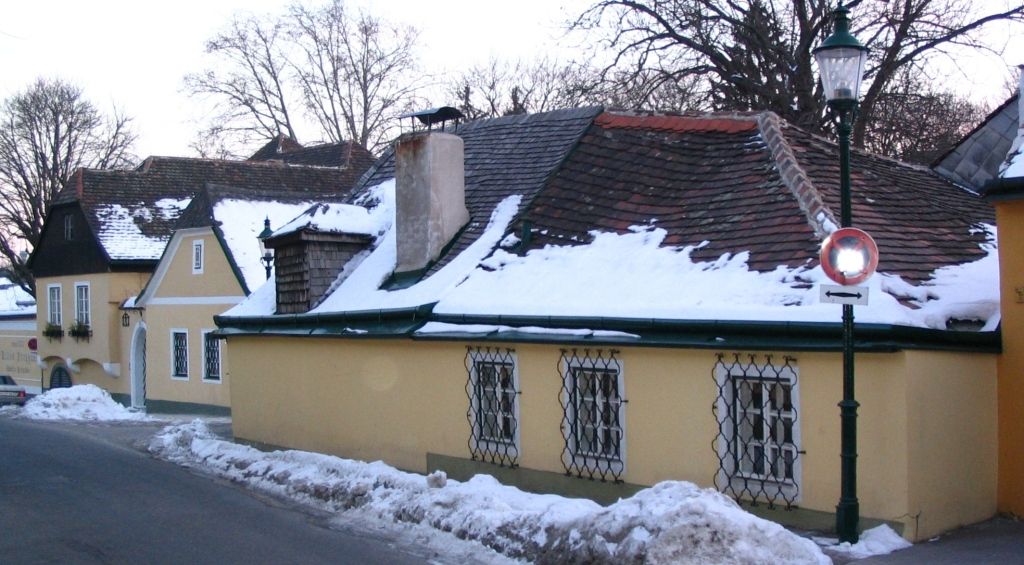 All these buildings have the wooden shingles removed by terracotta rooftiles. Rooftiles will have been in use already in 1809 though thatch roof seems to be a third possibility to cover a house:
The open air museum gives us a clear impression what wooden shingle roofs have looked like: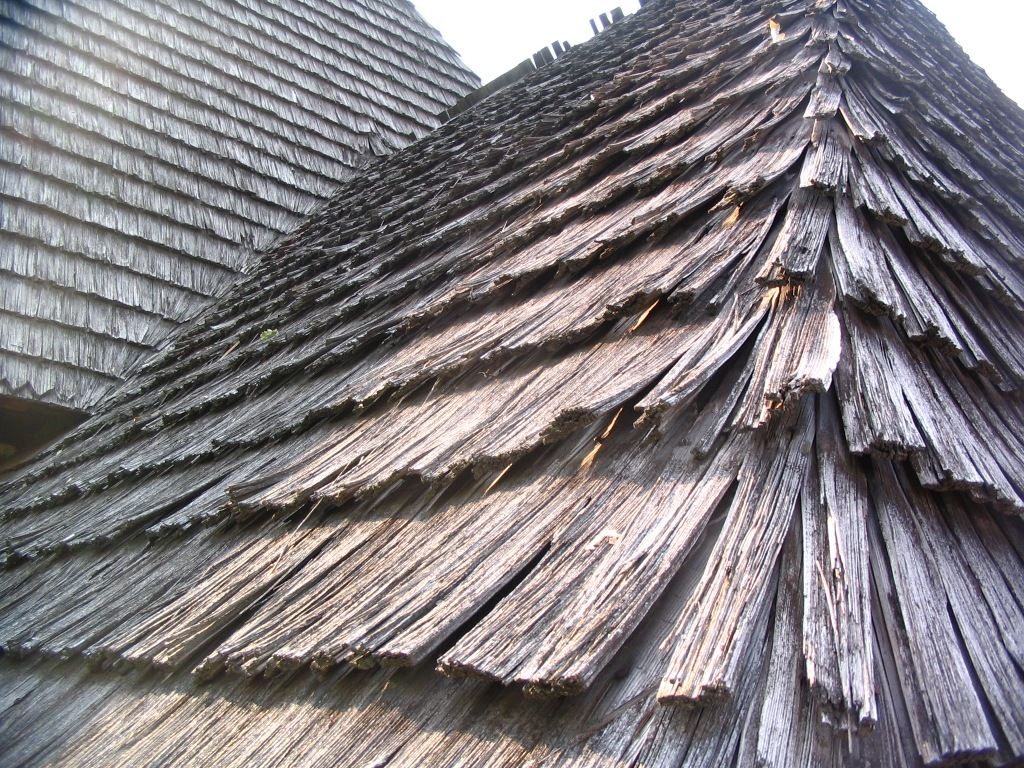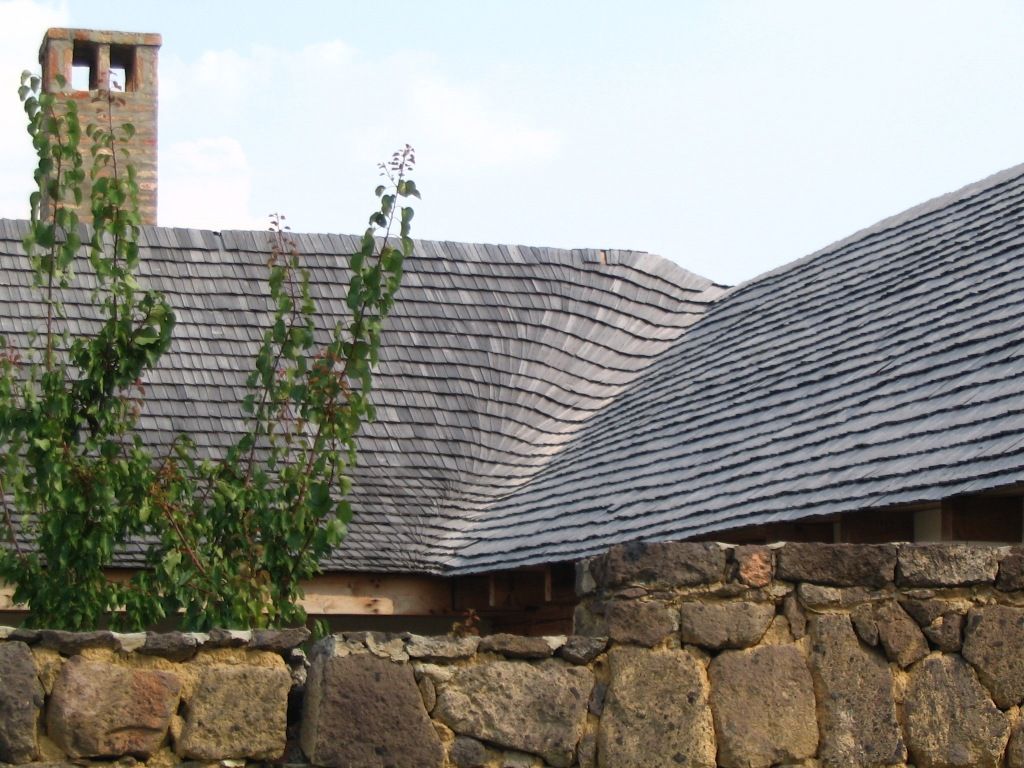 Some houses are build around a corner: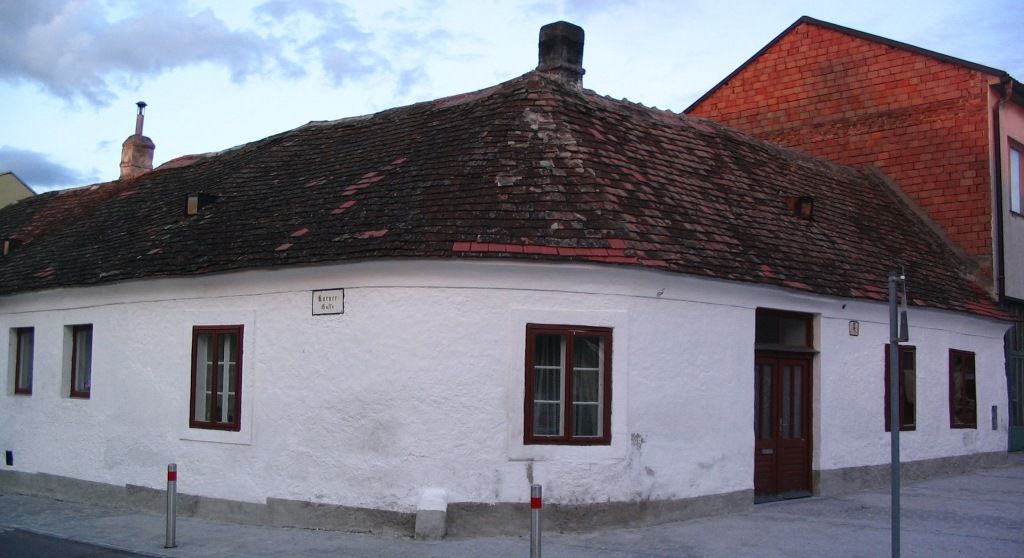 A painting from the medieval town of Hainsburg from early 20th century makes clear even many city houses had only a groundfloor. Many houses must have been build at least partly from wood and it shows a barn entirely made out of wood: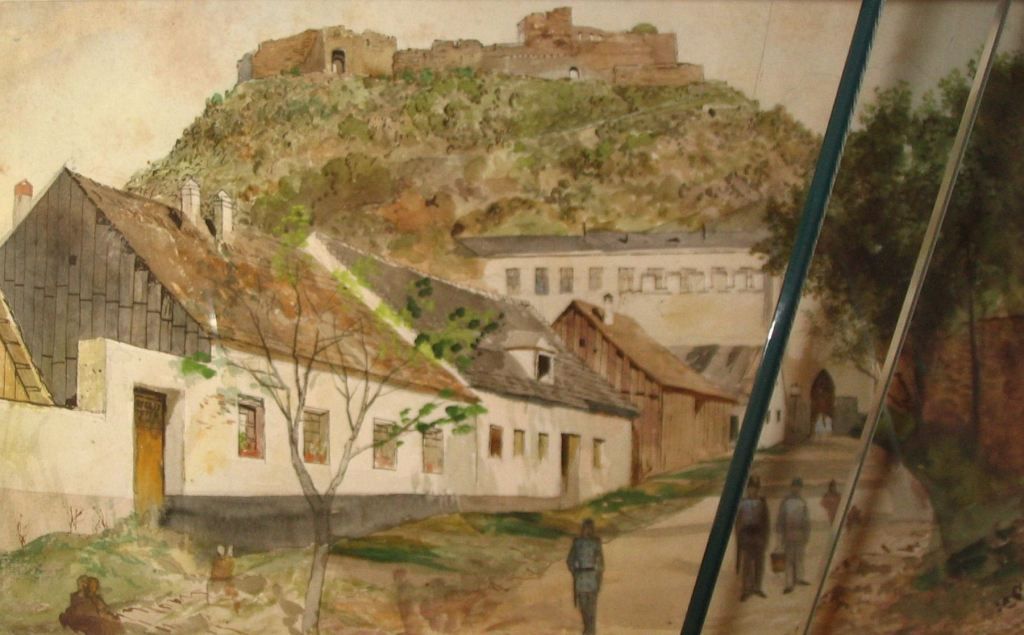 All of this makes the way other gamers and modelers represent the village houses even more unlikely:
Here is a great Aspern-Essling game table of the Wargames Holiday Center by Andy Thomlinson and Doug Birnie:
Most houses look very British:
They must have just used what was available in their club.
This next one is inside the Essling Granary museum diorama
, so build by local people who should know what their own traditional houses must have look like
They cropped the ground plan of the houses but not the height to fit all of the battlefield inside one glass covered table.
Aspern as represented by Monsieur le Rosbif & Johnny Frog (is that OUR Rosbif?)
The Maidstone Wargames Society created a fantastic 6mm Aspern-Essling wargame table:
but sadly, their Aspern village looks like they used typical British and German style houses produced by Hardcover Design:
It looks like almost nobody payed some specific interest in Austrian rural architecture and that may also be because sources that we use to consider as being reliable, just like Krugi3 mentioned, exaggerate the appearance of the houses in German style with the gables situated towards the road, like this one:
The best and greatest representation of Essling by someone who calls himself
Jaeger2009
shows, apart from some specific multi floor stone buildings like the granary and the townhall/monastery, those typical one floor village farmhouses, situated parallel to the street, in combination with separate wooden barns:
My deepest respect for 'Jaeger2009 of whom I know nothing at all except that I can enter his Photobucket territory where all of us can see his brilliant work.
To be continued soon with more rural village architecture.
All feedback is welcome of course