Hi friends.
These are attempts of conversions French Foreign Legion in uniforms after WWI. The wars in Morocco (War of the Rif 1925) and Syrian.
I am using as references photos: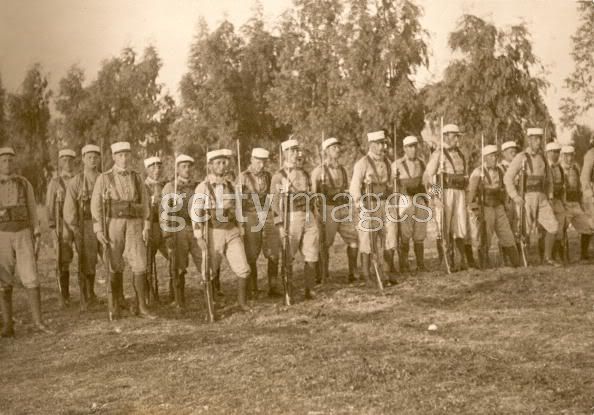 Information the Wikipedia :
"...A mustard shade of khaki drill had been worn on active service in Morocco from 1909, replacing the classic blue and white. The latter continued to be worn in the relatively peaceful conditions of Algeria throughout World War I, although increasingly replaced by khaki drill. The pre-1914 blue and red uniforms could still be occasionally seen as garrison dress in Algeria until stocks were used up about 1919.
During the early 1920s plain khaki drill uniforms of a standard pattern became universal issue for the Legion with only the red and blue kepi (with or without a cover) and green collar braiding to distinguish the Legionnaire from other French soldiers serving in North African and Indo-China. The neck curtain ceased to be worn from about 1915, although it survived in the newly raised Foreign Legion Cavalry Regiment into the 1920s. The white blouse (bourgeron) and trousers dating from 1882 were retained for fatigue wear until the 1930s..."
"...In the field a light khaki cover was worn over the kepi, sometimes with a protective neck curtain attached..."
Site :
http://en.wikipedia.org/wiki/French_Foreign_Legion
Discovered now that kepi was khaki and was white after very washing.
The opinions are welcome.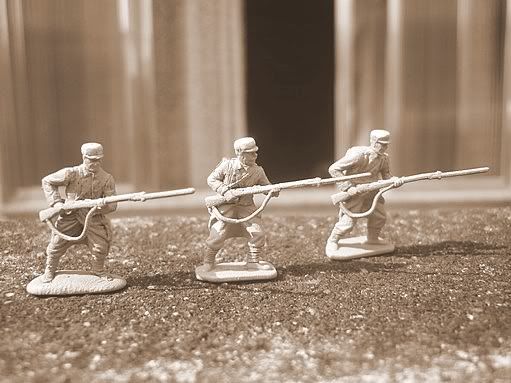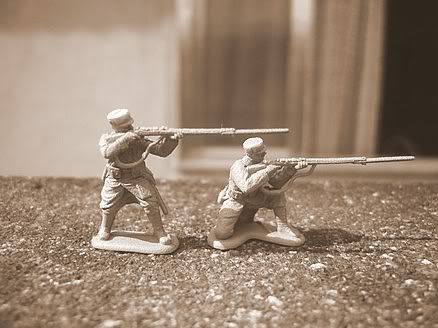 Regards.