"the leviathan"
Ancient paddle fire ship
Commander: General Barr B. Queslyesses
crew: 9 (2 under deck)
Armaments:
25-30ft range heated oil/ fire
Oar and hull grinding wheel.
1 archer and 5 men with short swords in leather armor. plus the general.
Backstory:
A retired General, with amassed fortune decides to build his ultimate war machine for the glory of Rome, to prove that he could do more with fewer men who were brave enough to serve and smart enough to think. Whose victories were celebrated with many feast with a unique way of setting off the festivities that gave him fame among the crowds.
How it works. the oil tank under their feet is pressurized by the pump. it then goes into the boiler and when heated has the pressure to then make a good stream. Since it is super hot and oil, it pretty much flashes on fire with water contact (maybe they even mix a little in) but the main damage is from a oil fire on deck. I am not planning on using it as Greek fire that would totally incinerate ships. but devastating nonetheless. 2 men run the pump, 2 men tend the fire, 1 man directs the jet.
All the minis are from the Orion Roman Siege Engineers set. Fortuitously they work perfect for this and I actually never bought this set, it was a mistake sent to me by a distributor and he let me keep it. I likely would have picked it up eventually at some point, and the bulls are from pegasus. Mules would have been preferable but I do not have any I can use.
Issues: this is a complex model with lots of furniture and semi interior, and I know I should be painting parts before gluing others on, but I have trouble with this as I do not want to paint over plastic and glue over that, as I know those pieces will eventually break off and pull a slab of paint off it.
I think if I make it so all the roof parts are removable as part of the gaming experience I can get a bush in there for most details which only I would notice if any might be missing.
Also considering whether to glue cows down, or make a thin base for them to be removable too. and thinking I should put a pin in the crews base so I can drill a hole in the floor to secure them.
So basically looking for tips on what I might do, if there is an order one might attempt or just glue it up and go with it. (like for the paddles Its a choice of either)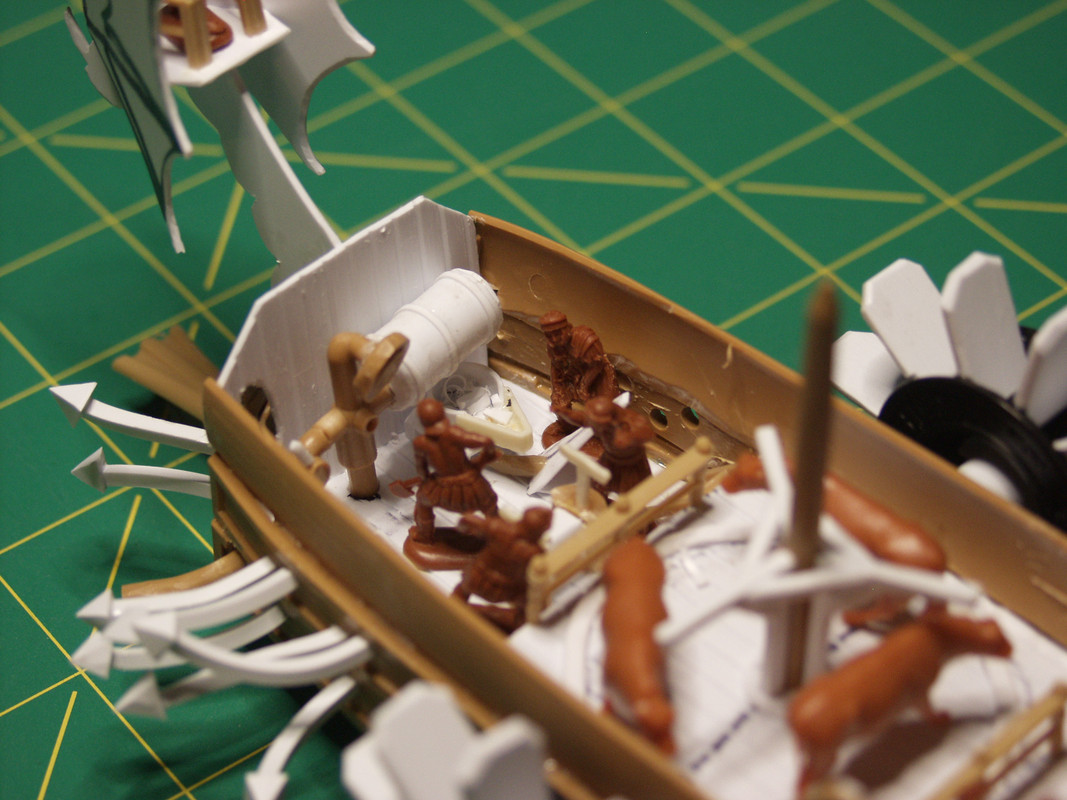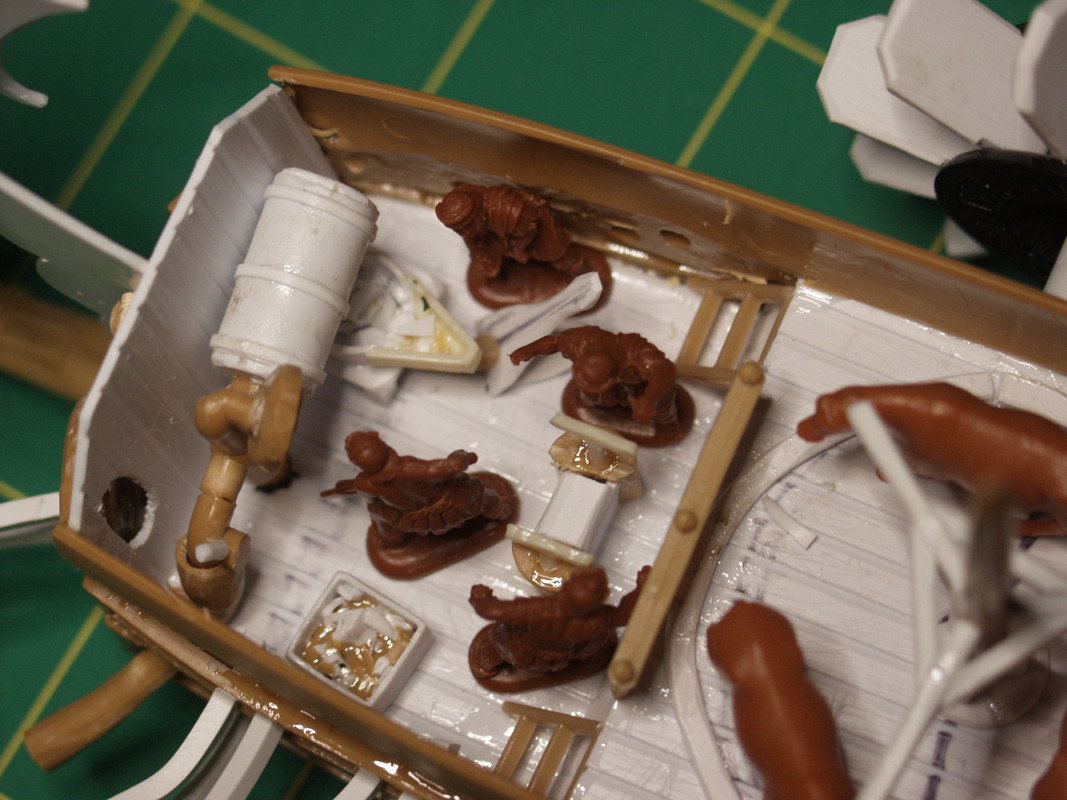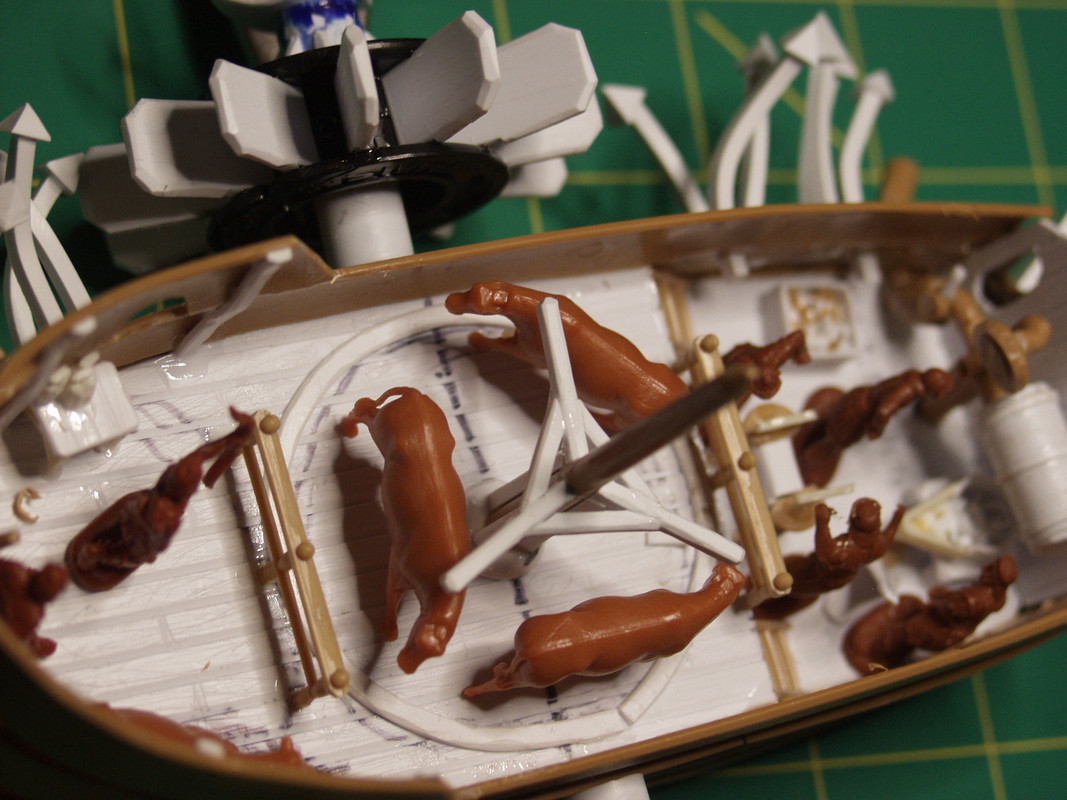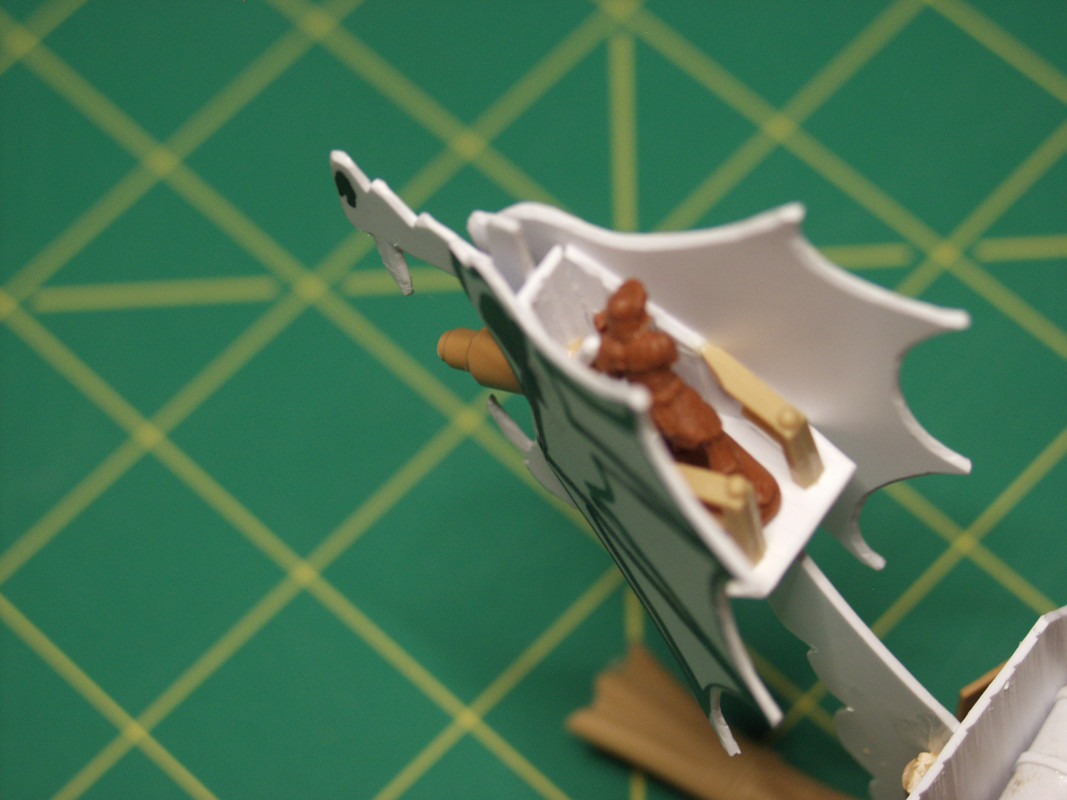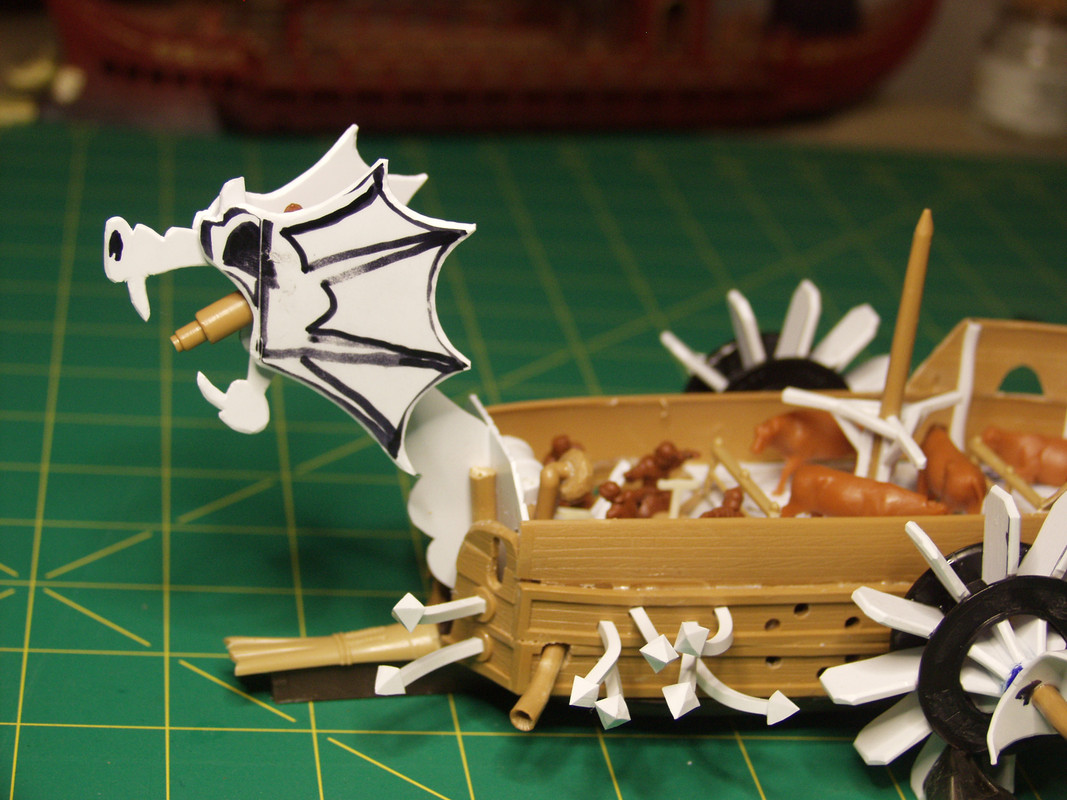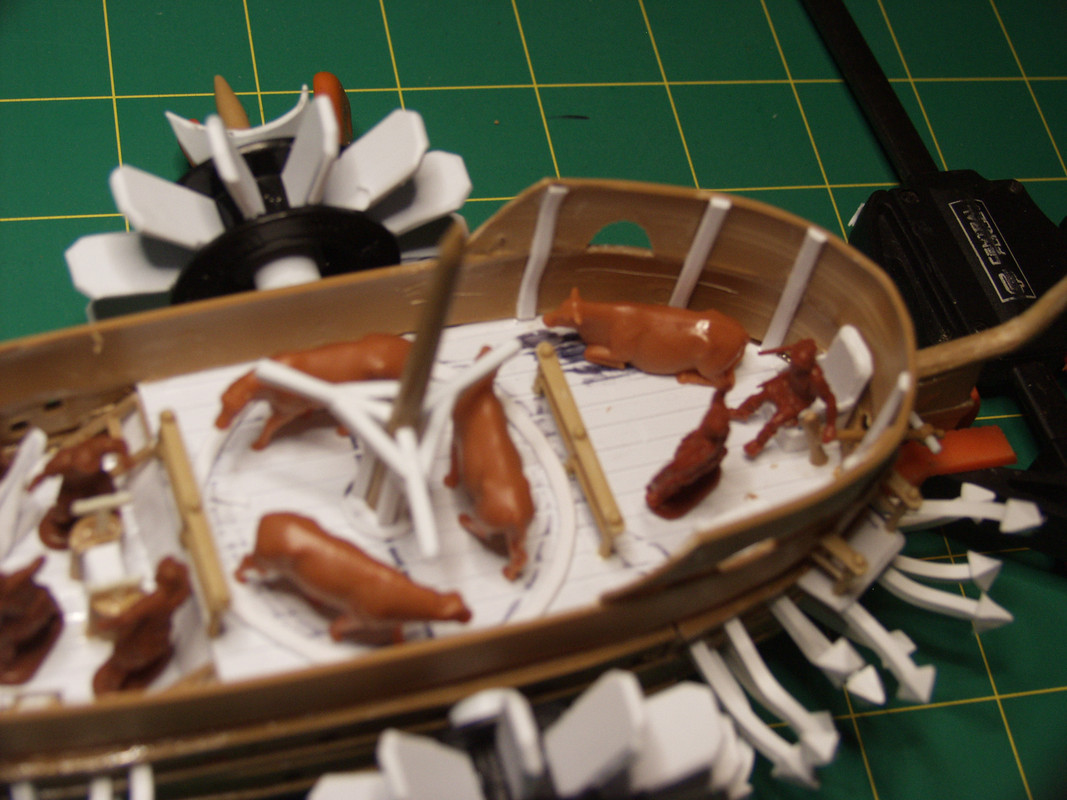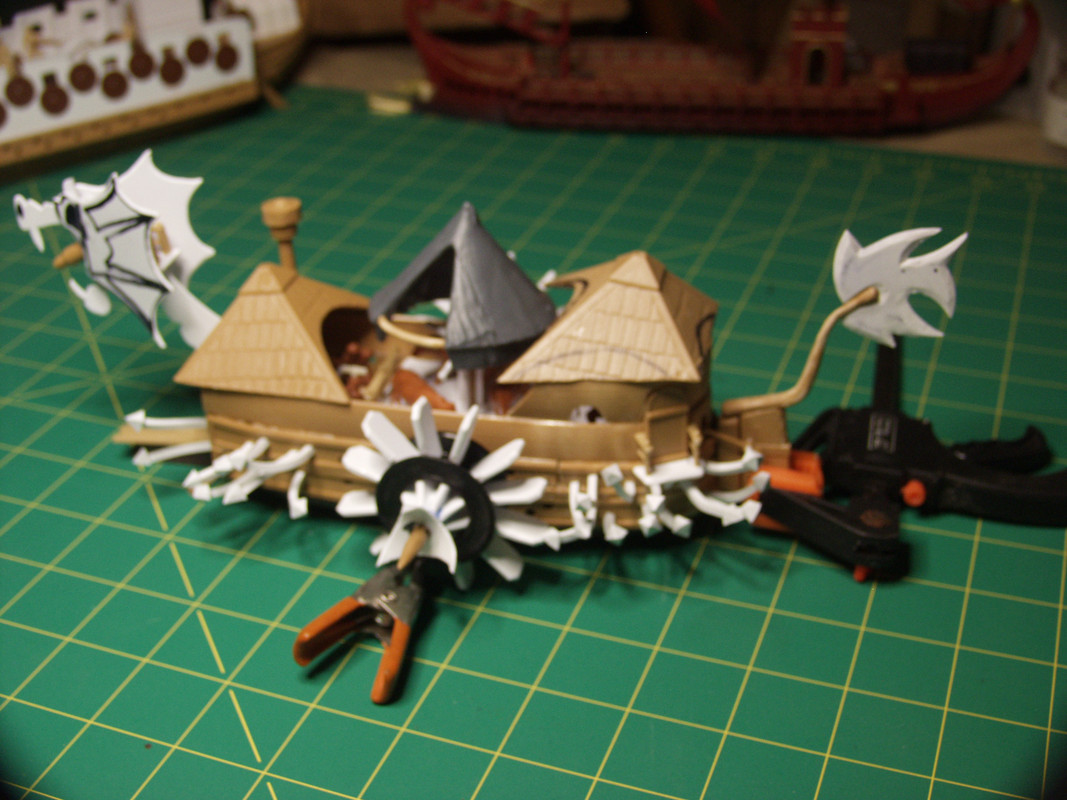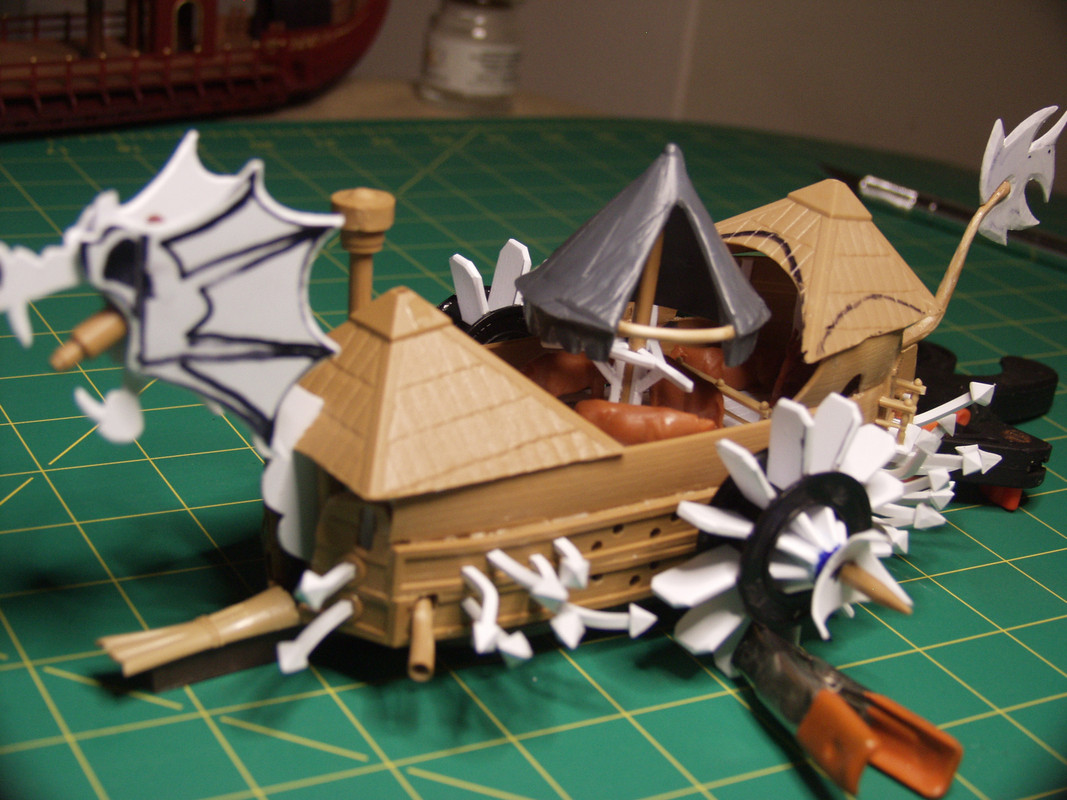 What it might look like if I opt out of the side spikes... I needed to fill the holes and well, I can't help myself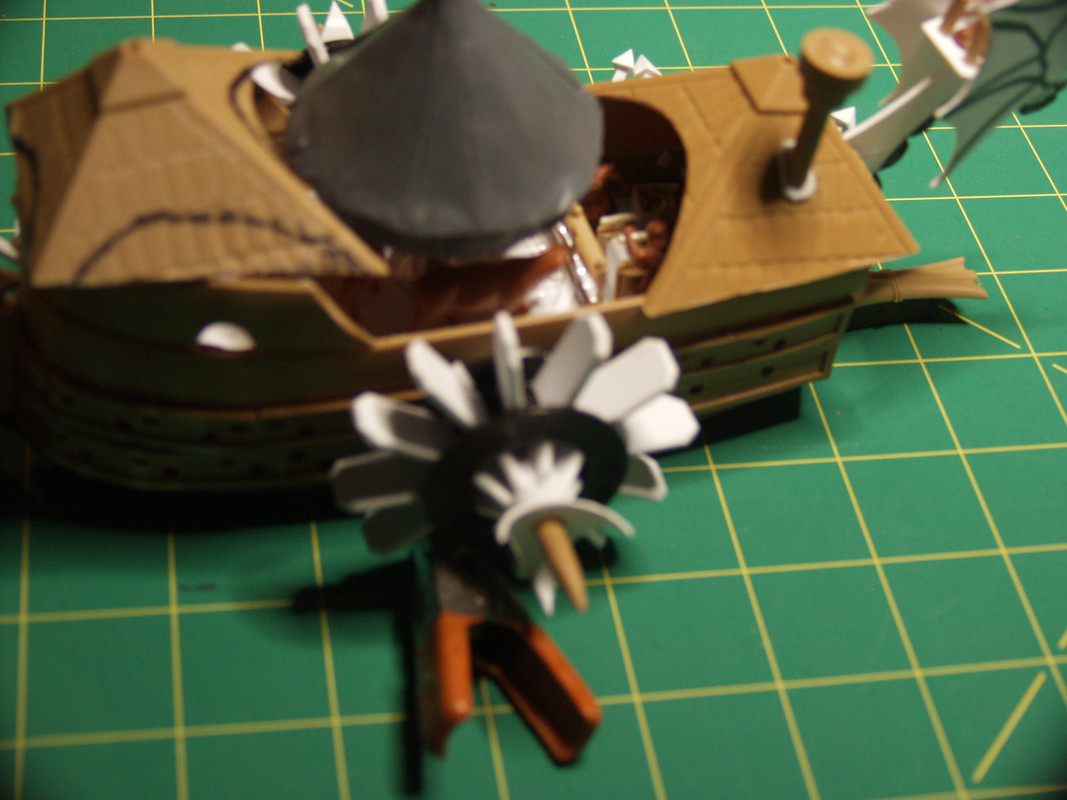 There will be a lot to change and add, the wheels for instance sit high and are just for conceptualization.
Thanks for the interest!